"Spring passes and one remembers one's innocence.
Summer passes and one remembers one's exuberance.
Autumn passes and one remembers one's reverence."
—Yoko Ono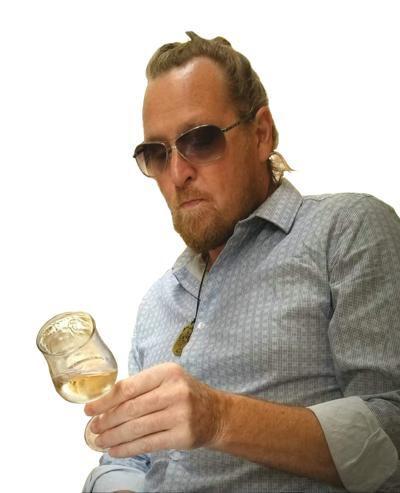 I trimmed that quote by one line (winter of course) to focus on the here and now. Spring, Ono declares, is a time of newness. Those wide eyes bring us into a joyous heady summer, flitting about here and there, to and fro, paddling the river, climbing to the summit, eagerly driving the long, winding ribbon of pavement to catch a show at Red Rocks.
After such a glorious run, and especially after such a jewel as last weekend's Jazz Aspen Snowmass, we only need to stop and look around: Aspen is not a bad place to be this time of year. After one last weekend blowout, the tourists are gone. The sky takes on that noticeably deeper blue as the sun's rays bend toward what's to come. Relative quiet takes over, the air takes on a decided chill. Before long we will be chasing the fleeting colors of the turning aspen trees. The poet John Howard Bryant writes in "Indian Summer," "Autumn … the year's last, loveliest smile."
Meanwhile, in vineyards around the world harvest is in full mode as of this week, though wineries that make sparkling wine (grapes are picked earlier for desired acidity and tartness), such as New Mexico's Gruet and Anderson Valley's Roederer Estates, have picked and crushed their chardonnay and pinot noir to begin the vintage of 2019.
Quiet is relative, as the deep silence of the vast open spaces of vineyards is broken by the sound of heavy machinery, set against the singing of the harvest workers as they pick grapes, row by row, block by block.
While Yoko Ono's quote describes seasonal purities like innocence and exuberance, there are perils. Poet Lincoln Patz writes, "Before the fruits of prosperity can come, the storms of life need to first bring the required rains of testing, which mixes with the seeds of wisdom to produce a mature harvest." In spring, the young, "innocent" shoots are vulnerable to frost as winter wants to persevere, and the fourth line of Ono's quote: "Winter passes and one remembers one's perseverance." Later into early summer, as the sun begins to heat the atmosphere, storms, wind and hail can cause destruction and disaster.
Alas, parts of Bordeaux, France, have suffered both frost and hail the past two springs and summers. But on the American West Coast this season has been one of delicate progression. A massive rain season led to a shorter summer, temps have remained cool, without any massive heat spikes.
I spoke with Tracy Nielsen of Sonoma's La Pitchoune Winery last week, and she believes that 2019 looks glorious: "The winter water was 150 percent of the historical average; we narrowly dodged a bullet with the last cold storm as it corresponded with the typical bloom period. None of our sites had started this critical process; bloom occurred under ideal conditions. Cluster counts are high, weights slightly smaller than average. We dialed in the balance to ensure quality. After brief early June heat, temps remained cool through the first half of August." Ideal ripening weather has focused a mid-September start to harvest with successive picks running through the first part of October. "A lot can change, but we are enthusiastic," she said.
Last week they brought in their first grapes of the season: four tons of chenin blanc from the sun-endowed Clarksville appellation located in the Sacramento delta area.
Sauvignon blanc and gewurztraminer harvesting has begun in Mendocino's Anderson Valley at Lula Cellars, and Fel Winery of Sonoma has brought in pinot noir from the highly touted Ferrington Vineyard on the hillside above Boonville, with the '19 vintage safely in tank.
Abroad in Italy, Marco Felluga/Russiz Superiore in the northeastern region of Collio brought in their pinot grigio this week, while Alois Lageder began harvesting red schiava grapes in the sub-alpine valley of Alto Adige.
Sonoma is on watch for the overall pinot noir harvest, with chardonnay and the remaining reds to follow, while Napa is awaiting the annual cabernet sauvignon pick.
Everyone is eagerly watching the skies and the weather forecast. Typical weather this time of year can be fog, wind and rain one day, followed by sometimes searing heat. In the past few seasons there have been catastrophic wildfires. With a prediction of rising temps and warm winds coming from the inland east, there is a bit of nervous tension, as the parched underbrush is again prime for ignition, testing the will of Californians.
To a successful harvest and to no fires: Cheers! Remember, wine reveals truth.
Drew Stofflet lives in Carbondale. Correspond with him at drew.stofflet@gmail.com