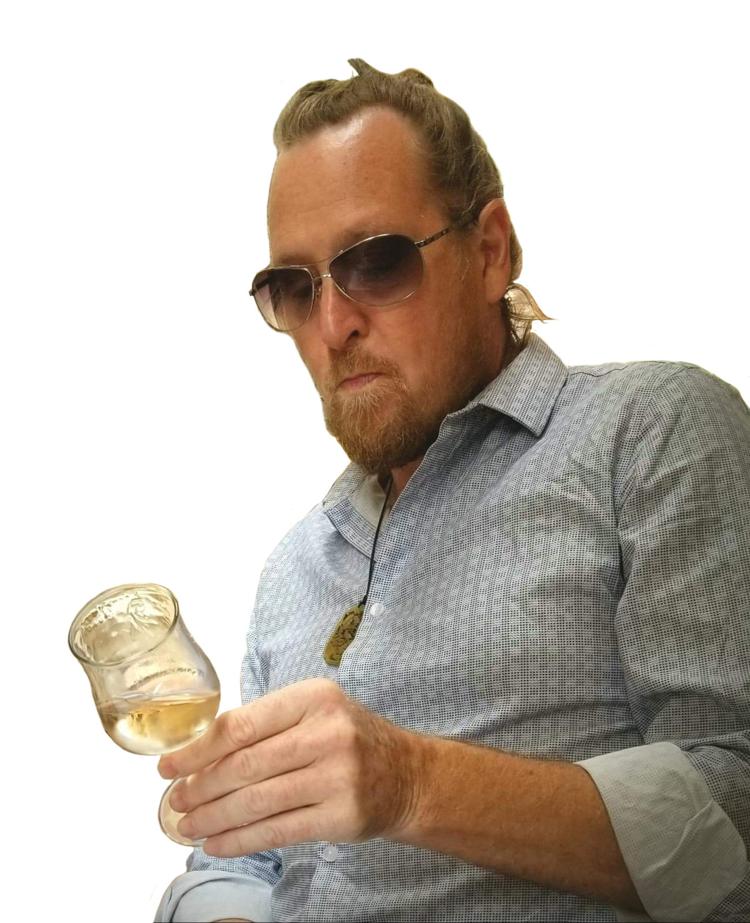 A merry band of Roaring Fork Valley folk convened for a long winter night's meal along the San Francisco waterfront last week.
Hot clay pots of Vietnamese and Asian-fusion food came to the table at regular intervals, nicely pacing the three hour and 45-minute affair, as conversation flowed under the glow of the shimmering phaser lights of the Bay Bridge.
German riesling, with its lithe acidity, transparent complexity and a touch of remaining sweetness ("half dry"), is always an instinctive (and quite perfect) accompaniment to the subtle seared sweetness and heat of pan-Asian cuisine. The trick is to find one that is not too dry or too sweet. It needs to have some "stuffing" on it, but clingy is definitely not in vogue.
A quick discussion between concerned diners, a word of back-and-forth between the waiter, and the somm of the evening produced a bottle of 2014 Selbach-Oster Riesling Feinherb that was settled, balanced and ready. The wine gripped the party as they nibbled on the famed crispy pork imperial rolls – all dolled up, wrapped in little gem lettuce leaves and dripping with their sweet and sour drizzle – mint leaves and peanut rice noodles.
As the opening segments were under way, an easy discussion ensued with the sommelier regarding two bottles of cru Morgon: gamay from Beaujolais and a more obscure selection from Switzerland. This last one seemed natural, for we are all fairly alpine folk, and interesting too.
I'm always curious about Swiss wine, especially the whites paired with fondue, and having recently touched down in Zurich, I asked about this listing. He pointed to the section of red wines in question, listed as "Light and Delicate," emphasizing how these versatile wines pair with the Asian theme, including delicately spiced meats. In his recommendation, the somm added the key phrasing of "cold climate," "a touch of green" and an "alpine scent." Enough said.
He smartly decanted the biodynamically-farmed 2017 La Colombe Gamay "Vaud" while we finished the first and second courses, enjoying the remaining drops of Selbach-Oster riesling.
The "Vaud" hails from an area in Switzerland (not too far from the French border) on the northern shore of Lake Geneva between Montreaux and Geneva. It is the result of a French-born Swiss Family Robinson-type affair.
Jules Paccot, son of a seasonal worker from Savoie, bought vineyards in Féchy. In 1961 his son Roger started La Colombe. In 1978 Roger's son Raymond returned from a long walkabout in Africa to reconnect with the land and industry. He went through viticultural studies in France, Spain and California. His efforts began to elevate the status of La Colombe. His daughter Laura followed in his footsteps, studying viticulture and oenology in South Africa and France, interning at the legendary Domaine Dujac in Burgundy.
La Colombe preserves terroir through biodynamic farming. Vineyards at 400 to 600 feet in elevation at the base of the Alps receive warming moderation from Lake Geneva. Clays soils instill heady, spicy character. This region, known as La Côte, lies between the Jura in France to the west and the Swiss Alps to the east. It produces acidic, crisp whites like chasselas as well as pinot noir and gamay that are flinty, smokey and tart
Along with healthy wine-growing practices, they use native yeast ferments to retain the aspect of terroir. Malolactic fermentation is employed to dampen the tartness of this alpine-style wine. Furthermore, they practice pied-de-cuve, a method of green fermentation to ensure healthy, strong ferments. Selected green grape material is picked, and the yeast cultures are fermented in trials. The strongest of those yeast cultures are singled out and added later to the main ferments, acting as a kind of kickstarter.
The 2017 La Colombe Gamay "Vaud" rested in the glass vessel, slowly unleashing its darkly colored, fresh tautness. When first held to the nose in fine Burgundy crystal, the scents arose and aroused. Deep contemplation led to wide eyes and wider grins; aromas of familiarity pulled at heartstrings. Licorice, bergamot and rubbery, tense earth – burnt and rocky – opened to begonia and finishing herbals of dwarf and green alder shrub; those deep and oily waves you get as you wind up a steep mountain path, taking the alpine botanicals in through your nose and deep into your wide-open lungs.
Ahhh. And the flavors followed, with a depth and richness unique to cru gamay – a darling of somms everywhere. Surprisingly, it was rather high in alcohol (14 percent) for a wine of this style/type/genre and region. It was rich yet taut, light and cheerful. Like the spring in your step when you skip down that same alpine trail. The flavors flowed forth from the aromatic milieu, with edgy, resinous pine shrubbery, licorice, graphite, coal-like darkness, black currant and the most intriguing vegetal notes. Normally these green hues of artful under-ripeness and cold-climate synergy in wine present to us as green bean (NZ sauviB), green bell pepper (Chilean carmenere or Loire cab Franc), asparagus, artichoke or capsicum. The "Vaud" offered something completely unique and different; a medley of bitter collard greens and fresh kale, maybe sautéed with a splash of red wine and balsamic vinegar.
And mind you, we were not even yet eating our entrees at the moment. But about the time this intellectual and existential wine euphoria peaked, shaking beef (filet with onions and a lime vinaigrette), clay pot chicken (in a sweet and spicy caramel broth), a whole wood-fire-blistered striped bass (with sweet chile sauce) and steamed Brussels sprouts with sausage arrived to add more flavor and aroma to the party.
Life is good.
Cheers! Remember: Wine reveals truth.
Drew Stofflet lives in Carbondale. Correspond with him at drew.stofflet@gmail.com