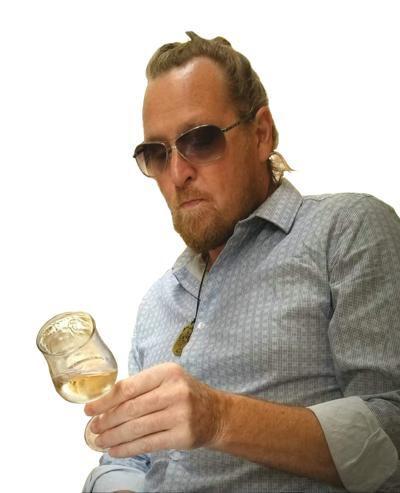 This week I opened a pair of white wines from France's Rhône Valley and a couple of Austrian red wines made from blaufränkisch grapes.
The Rhône Valley is known for the venerable syrah and grenache wines that are dark, earthy, meaty and richly tannic: Wines that are as ageworthy as they are legendary, from producers such as Michel Chapoutier, J.L Chave, Paul Aine Jaboulet, Alain Graillot, and E. Guigal. Wine lovers flock to their bottlings like pilgrims returning to the holy land.
Rhône whites, on the other hand, are a more obscure cult. Like the reds, they are climatically sensitive, terroir-driven, made with or without wood, and — of course — also governed by bending law. The base of many blends is still Grenache Blanc, a widely planted variety producing fresh wines with high acidity, crisp apple-like fruits, and curious anise spice. Ugni Blanc is still found in many blends, as is Clairette, though generally, they lack a robust character that defines the heart of the white Rhône world: Roussanne, Marsanne and viognier. These three grapes have been translated to the modern California wine industry resulting in a category I touch on time and time again, the "big whites."
France's big whites can age as long as the reds (while maybe not as long) and they can handle a vast array of food pairings; with game hen, squab, goose (and paté) and pheasant at the top of my list. Earlier this year I drank from a six-liter bottle of 1988 Michel Chapoutier Hermitage Blanc Chante-Alouette. While this wine was not "fresh and clean" as they say, it opened and changed for hours, with reduced carmel and oxidative notes masking some really nice old wood and exotic spices.
Another 100 percent marsanne is the Cave de Tain Crozes-Hermitage "Grand Classique" 2015. It is a little more "this century." It has weight, ginger-chew spice and fairly off-fruit dominated, with a decidedly warm feel. True to the "big white" category, I paired the "Grand Classique" with Indian cuisine (as I often do) to great results, and the bottle didn't hang around long.
The Ogier Côtes Du Rhône Blanc "Artesis" 2016 takes advantage of gushing artesian wells and a terroir set in sand, pebbles and chalky limestone. That geological makeup, and moving back to the wider blend of Rhône white varietals gives a much different experience from the previous two. Grenache Blanc, Clairette, Bourboulenc, Roussanne, Marsanne and viognier present liquid butterscotch, with saffron, pepper, ginger, lemon, pear, lychee, starfruit draped in acacia honey. The wine combines softness and depth with a keen blend of acidity and minerality, which can fade away with the hubris of the normally bigger Rhône whites.
Switching over to reds, Austria produces blaufränkisch (blue francs), which is a later-ripening variety, which makes red wines which are typically rich in tannins and may exhibit a pronounced spicy character. All of which makes blaufränkisch a perfect complement to the changing seasons of our red wine drinking moods.
The name refers to the money that German soldiers used during World War II, and ecologically speaking, blaufränkisch is a parent to Zweigelt — the most widely planted red grape in Austria — by crossing with St. Laurent in 1922 by Dr. Fritz Zweigelt research facilities in Vienna.
The J. Heinrich Blaufränkisch Burgenland 2016 is a versatile light late summer/early fall red: It is crisp and minerally, with a smokey astringency; dark berries and fennel in a soft electronic dance mode. It features a moderate level of weight, bright acidity, and is firmly structured, making it an excellent wine for the table. Produced in a balanced style without excessive ripeness or oak, it can replace pinot noir in pairings, and thus is excellent with game birds like duck; Hungarian goulash of braised meat and vegetables served with egg noodles or potatoes is a seasonal classic.
Lastly, Paul Achs Blaufränkisch Heideboden 2016 is here to show us that these "simple" wines can actually be quite charming. Polished and persistent, earthy and elegant, and under $25 a bottle is all reason enough to consider this wine a "must try." Plum-thistle-whistle, mallow, peat, smoke, Swiss chocolate brownie, leather, and spice define the wine-a real Prince Hal, Shakespeare's future King Henry V. The Joanne Akalaitis version I saw at the New York Public Theatre many moons ago: Modern and angst, where Hal is a star-cross of David Bowie and Robert Smith, clad in biker leather: Full throttle, full bottle.
What a fun and diverse pair of pairs.
Cheers! Remember, wine reveals truth.
Drew Stofflet lives in Carbondale. Correspond with him at drew.stofflet@gmail.com