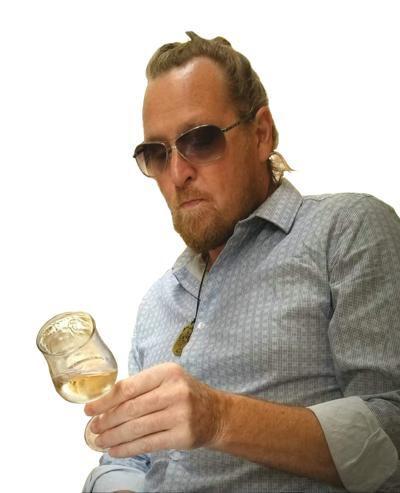 Before diving into a red-wine themed bit on the wines of the Italian "deep south," I am still circling back to this crazy end (or not) of the ski season that we are currently experiencing. Aspen Skiing Co. says it may not be over. To wit, alpine lakes lie frozen under feet of snow and trails meandering to the tops of our beloved peaks are buried deep. And this week, the latest snowpack reports (for this time of the year) are unbelievable: 500 percent of average in the central mountains (which normally are spared the brunt of the Western Slope's dumpage), 410 percent in the upper Colorado basin, and more than 700 percent in the snow-prone San Juans of southwestern Colorado. This is just insane.
Snowmelt hasn't even commenced and the 37th Aspen Food & Wine Classic lurks. The annual fete du fetes convenes next weekend, June 15 to 17. If this isn't excitement enough, it's a pretty good bet that the lifts will be running.
A world away lies Puglia, in southern Italy. While not as rich in noble wine lore as, say, Tuscany or Piemonte, it is Italy's second largest regional wine producer. And smack in the heart of the Mediterranean, blessed with long, hot, dry growing seasons. Vines poke out of fertile hillsides, tempering sea-breezes buffet the region. It is an idyllic blend of sun, soil and wind.
While Puglia was never home to the grand crus, a change is a-foot (pun-intended) in the Achilles tendon and boot heel of Italy. Production values and standards are on the rise, winegrowers recognize the possibilities.
I'm sticking to red grapes here, though deft whites are aplenty: nero d'troia, with its black skin, large berries and astringent qualities, is being utilized as an integral blending component. Negroamaro, meaning "black and bitter" is another dark grape: its wine flavors redolent of blackberry, tobacco and violet, with ample tannin "to boot," making powerful stand-alone reds and bold, juicy rosatos. Then there is the venerable primitivo, the "early ripening" "Italian clone" of zinfandel. Traditionally these varietals were all mostly plonky blending elements, with intensity of ripeness, color and tannin at the core. In fact, intensity can be best used to describe primitivo, which thrives in the heat and has been known to reach (an unfortified) 18 percent alcohol. Snowpack-level insane.
With intentional growing and wine production, these grape varietals, in this climate, can produce surprisingly delicate wines.
The Falvo family purchased a large property in Salento — in the heel of the boot — in 1999. The result was Masseria Li Veli, which began updating an original structure built on a medieval site by a famous 19th century Italian economics professor, whose dream included creating the best winery in southern Italy. Today, with 80 acres of vines and a state of the art production facility, the Falvos and Masseria Li Veli honor the agricultural lineage of the masserie, which joined working of the land with structural economic vision. Li Veli practices sustainable farming and focuses on the native varieties of negroamaro and primitivo. They are rediscovering and cultivating other indigenous varietals of this unique wine region that is a feast for the senses— full of ancient cities, dramatic churches and rolling hills of vineyards, surrounded by seas on almost all sides.
The 2016 Li Veli "Passamante" Salice Salentino DOC is an updated classic with red fruit aromas, sour cherry and baking spices, all enveloped in a weave of soft tannins and nimble acidity that results in a persistent finish. This wine will continue to inspire with grilled lamb, tonno (Italian tuna) or good old spaghetti and meatballs.
The 2016 Li Veli Primitivo "Orion" Salento IGT shows the delicate version of a style of wine that could normally be quite heavy-handed, dark and alcoholic. While big, plush, intense, ripe, fleshy and spicy, it still has enough edgy floral aroma, red fruit and acidity to easily swing the other way. The bottle I just explored reads 14 percent alcohol. In fact, at that level, and with those dark florals and balanced acidity, I found subtle similarities to northern California pinot noir. It's probably more of a play on how some NorCal/Russian River/Sonoma Coast pinot is being grown and made in a changing climate, more than anything. Nonetheless, with all of that Apulian palate bounty, I paired the primitivo — to great success — with Tandoori chicken, all dark meat; and I will do it again.
Another thing to note — as we embark on one of the richest weekends of the year, with all this talk of "wine for zillionaires" and such — is that these two Li Veli wines both fetch a suggested retail of around $14 a bottle. Furthermore, all of the estate's wines display a quartet of small crosses on their labels, the signature of the illiterate owner on the property deeds, a nod to their humble roots.
Gird your loins, put on your summer whites and start hydrating: the Aspen Food & Wine Classic looms. Oh, don't forget to wax your skis.
Cheers! Remember, wine reveals truth.
Drew Stofflet lives in Carbondale. Correspond with him at drew.stofflet@gmail.com