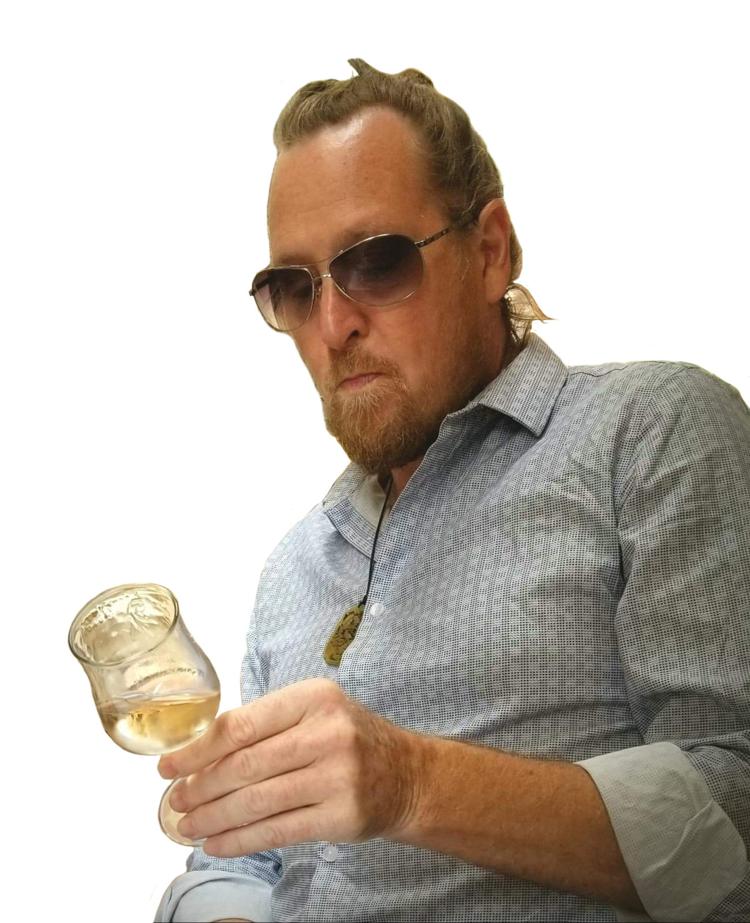 In late February, it was made public that Sonoma County's Merry Edwards had sold her entire operation to French Champagne House Louis Roederer.
The sale included Edwards' 45 acres of (clonally-specific) vines spread among six different vineyards, the brand (and its iconography, including the "Jardin de Paris" French garden poster-art imagery), the entire inventory and the Sebastopol-area tasting room and hospitality house.
Roederer expanded its own brand into United States wine production with their 1982 purchase of vast vineyard land in Mendocino's Anderson Valley, embarking on domestic sparkling-wine production. In doing so, they helped put the fledgling Anderson Valley AVA on the map – today the region boasts some of the West Coast's most distinctive pinot noir (along with world-class aromatic white and sparkling wines). As recently as 2012, Roederer launched Domaine Anderson to showcase their version of Anderson Valley pinot noir and chardonnay.
In Merry Edwards' Russian River holdings, Roederer saw the pioneering spirit, personality and sensibility that was the face of her mission. She was, of course, one of the first female students at UC-Davis to study viticulture and oenology. Her long, storied career helped blaze the trail for today's generation of talented female winemakers. Roederer also recognized the deep individuality of her wines and their affinity for the incomparable terroir of the Russian River Valley, reminiscent of their foray into the Anderson Valley.
Merry stepped down as head winemaker last year, handing over the full-time duties to Heidi von der Mehden. However, she will oversee this year's harvest, along with her husband Ken Coopersmith, before heading off into the wine country sunset for a well-deserved retirement.
Edwards' initial venture into wine growing and winemaking began in 1996, when she purchased 24 acres of abandoned apple orchards north of Sebastopol. She replanted to grape vineyards, using a collection of hand-selected clones and rootstocks. This was the foundation of the Meredith Estate, her namesake vineyard. A year later, in 1999, she and Coopersmith purchased another apple orchard, which is now called the Coopersmith Vineyard. It was planted in 2001, and by 2008 they'd finished with all of the UCD-37 vines, known as "Merry's Clones." They also introduced their model of sustainable farming to this site.
For the next decade Edwards grew and produced some of the Russian River Valley's most iconic and site-specific pinot noir (plus sauvignon blanc and chardonnay too). Fast forward to 2016, when Edwards – as a final act in her career – purchased two blocks of the Bucher Vineyard, a stunning and prestigious hillside vineyard planted and grown by John and Diane Bucher.
This type of family-owned wine growing and wine production sealed the deal for Roederer and Edwards, with both parties acutely aware (and just as leery) of the perils of how corporate-style takeovers of wineries can basically kill a brand.
As twilight sets upon Merry Edwards' illuminated career, her current pinot noir releases offer insight into her amazing journey and can be seen as past, present and future inclusively.
The 2016 Merry Edwards Meredith Vineyard Russian River Valley Pinot Noir is an example of excellent row orientation (away from the blazing afternoon sun) in a vineyard that usually sees early ripening. Dijon and "Merry's Clones" (UCD-37) bring dramatic purple color, while aromas of exotic berries leap out of the glass. Flavors of boysenberry, raspberry, violet, black tea and spice linger on a palate that is broad, rich, bold, powerful and elegant.
The 2016 Merry Edwards Coopersmith Vineyard Pinot Noir is from the estate winery's home on Laguna Ridge, and it features the area's iconic Gold Ridge soil. The deep loam and sand received the "Merry's Clones" and with their small berries make a wine that is deep in color and rich in tannin, with loads of mouthfeel. Cherry, bramble, black cherry and cassis emerge from this wine, which spent a year in a premium Francois Frères oak barrel.
Finally, the 2016 Merry Edwards Bucher Vineyard Russian River Valley Pinot Noir is a nod to the future, as Edwards gave this wine's entire production cycle to von der Mehden, from grape to bottle. In a preview of what the next generation of wines bearing that iconic French garden art label may be like, the Bucher is a great start. Blueberry and blue plum, lavender, iris and violet aromas spring forth to a broad, bright and plump palate loaded with fig, cherry, berry jam, brioche and wood grain. True to form, the Bucher has a long, lingering finish and will come to be known for its ageability, not unlike Merry Edwards herself.
Hats off and cheers to Merry and her family! Remember: Wine reveals truth.
Drew Stofflet lives in Carbondale. Correspond with him at drew.stofflet@gmail.com