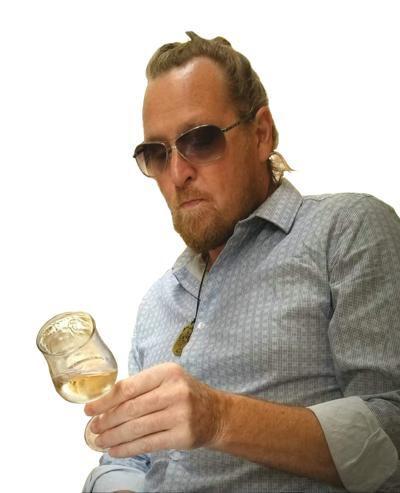 This week it's time to dust off the old wicker bike basket, attach it to the handlebars and — of course — fill it with fresh baguettes and a cold bottle or two of French rosé. Then hit the road, path and trail.
In a month where I just held my French-wine-only themed Fourth Of July soiree and came off of a real cracker of a Bastille Day celebration, it just keeps getting better for us Frenchies: The Tour De France bike race is deep into its business end. As you read this, there will only be one final stage before the riders "saunter" into Paris and the real party begins.
It wouldn't be July in Aspen without the return of cycling soldier Lance Armstrong. The repetitive tour winner made Ute City his secret high altitude spring training ground during that glorious, enduring run, helping him to sprint up teeth-gnashing climbs like the Alpe D'huez and the Luz Ardiden. He makes Aspen his family's home whenever he chooses now, but July has Armstrong planting his flag securely in yellow as he and his crew (Austin, Texas radio host JB Hager and Lance's longtime teammate George Hincapie) pick apart and analyse the race in a way nobody else can do. These "The Move" podcasts are in-depth, full on geek-out sessions. They are also humorous and playful, like the subsequent sunny hammertime he and his good buddy Hincapie — "The Loyal Lieutenant" — enjoy on their mountain bikes out on the dusty trails above town after daily production ends. If you haven't watched (like if you've been living under a rock), the Tour De France wraps this weekend, but you can go back and watch them all online at your leisure. Go to YouTube and type in "The Move Podcast", or go to wedu.team to view the most watched sports-related podcast of the moment.
Like some distant swallow to the Mission Of Capistrano, Lance returns every summer to commentate on the tour, wine, dine, smash trails, laugh with his children and to just enjoy the good life we all share in the Roaring Fork Valley. On a deeper level, his return to Aspen is like the return of the wounded healer. His mission is a type of ministry and analysis of suffering: An irony regarding the pains and strains of a cyclist pushing hard "on the limit", the voices in his own head, or whatever he is working through in his own life. That's a lot to carry.
Armstrong's struggle has been ridiculously public. But on a much bigger level — and one that is pretty f'n obvious as well — we're all part of a suffering generation in a suffering world. Lance has his share of life's road rash, both literal and figurative. As far as I can tell, Aspen is a tolerant community, and an incredible place to heal.
About 10 years ago I was coming out of the mountains in Salt Lake City and I dumped my road bike at a rather high rate of speed. In doing so I removed most of the skin from my left side. I wasn't able to ride for a long time. I spent the whole summer basically hanging out in the Roaring Fork and the Crystal Rivers, just healing.
The other day I was listening to a song called "Aspen Colorado" by the late American singer-songwriter Tony Joe White. The lyrics of a hard-luck story resolve into the line "But there comes a time in everybody's life where you have to search for peace of mind. I might go to Aspen, Colorado, I hear it's fine." I think we can all relate.
As a grand finale to their own Tour De France production content and hijinks, Armstrong and Hincapie have scheduled a little friendly competition. The Sunday morning spice will consist of a mountain bike race — mano-a-mano — covering the Aspen 50 course. Hincapie has a brand-new custom BMC stallion in his stable. Lance is not revealing his secrets.
Back to the bike with the picnic basket, le pain, le fromage and le rosé: To celebrate (and to spread my joyous French heritage) I will be packing a few bottles of Figuière Magali Rosé Côtes-de-Provence AOP 2018 and Domaine De Cala Rosé Coteaux Varois En Provence AOP 2018, as well as an aerodynamic brie wheel or two. Cala is a new project from celebrated chef and restaurateur Joachim Splichal, set high in the hills above Saint-Tropez. The Cala Rosé is bright, fresh and juicy, with just the right amount of spice, making it ideal for these types of food, wine and bike pursuits. The Figuière Magali Rosé comes from the French coastline near Nice, less than a mile from water. Let me tell you, Nice is nice! This wine is a tight expression of coastal Provence terroir. White flowers, strawberry and orange peel liven the palate, while clean acidity and salinity will make you feel like you are in France, at least for a moment!
I'm loving me some Lance and George, Tony Joe White and my wicker bike-basket full of goodies. Can't wait until Sunday. Oh, and there could be a new champion of the Tour. Maybe, for the first time since 1985, a Frenchman wins?! One thing is for sure, sore butts abound.
Cheers! Remember, wine reveals truth.
Drew Stofflet lives in Carbondale. Correspond with him at drew.stofflet@gmail.com