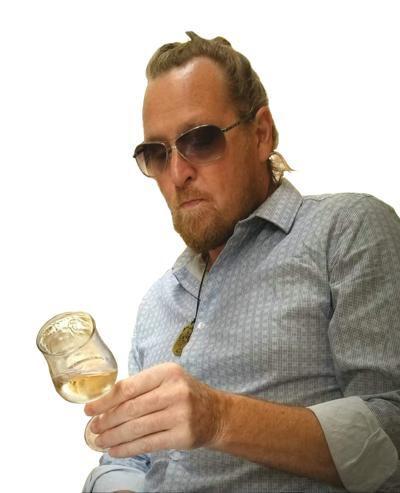 Ten years ago I wrote a humorous piece entitled "Thinking Sex For Thanksgiving." I began the racy-yet-thoughtful content therein with a question posed by late comedian and actor George Carlin. Check out the link at the bottom to get back to that. Not only was Carlin a comic genius, but he loved (and collected) great wine.
As we loll away the holiday, hopefully taking a break from the incessant news cycles and dour themes of the day, I think it proper to dwell upon another comic genius, who also was a lifelong wine lover and collector: Robin Williams.
I thought about him this week, as Williams was somewhat of a mainstay at Thanksgiving season, often appearing on late-night television during "Turkey Week" with hosts such as Craig Ferguson and David Letterman.
Williams led a deep and rich life, and as we all know, was deeply disturbed by lifelong, debilitating depression (and Parkinson's Disease) up until he took his own life in his Tiburon, Calif. home on Aug. 11, 2014. In his later years, he suffered immensely from the death of his beloved brother Todd Williams, who died after complications from heart surgery seven years before the comedian's death. "Toad," as he was known to most, was a former bartender, who was urged to quit that career by his loving wife. Through a friendship with the iconic Rodney Strong, he opened Toad Hollow Vineyards outside of Healdsburg, which lives on today.
Robin Williams was a lover of French culture, and that included wine, as well as the Tour De France cycling race. To wit, he housed a stupendous collection of bikes (one of which came to be given to a friend of mine who was Williams' Tiburon neighbor). He also secured a large wine cellar, with many French bottles at the heart.
He famously owned an expansive, luxurious-yet-intimate, 650-acre property on the backside of Mount Veeder high on the Napa side of the Mayacamas Mountains, which he called Villa Sorriso, "Villa of Smiles." He planted cabernet sauvignon vines in the early 1990s with the help of Robert Craig. Though no wine was made here, the fruit was sold to brands such as Craig's and Rombauer. Williams named the vineyard PymRae after the middle names of his two eldest children, Zachary Pym and Zelda Rae.
Toward the end of his life, Williams aimed to sell the property. It was eventually purchased (for $18 million — half of the original asking price) in 2016, two years after his death. In 2017, the Nuns Fire — one of several that broke out during the catastrophic wine-country firestorms of Oct. 8 and 9, 2017 — threatened, but did not breach the property.
Today, the Mount Veeder estate bears the name of new owners Alfred and Melanie Tesserson, no strangers to powerful wines, as they are the proprietors of the classified-growth Bordeaux estate Château Pontet-Canet in Pauillac. Following Pontet-Canet's biodynamic farming mission, they are enacting the same principles high on Mount Veeder. One dovetail bonus is that the cattle roaming the vineyards leave large hoofprints on the steep slopes, which will catch rain and aid in their ability to dry farm — the French style of winegrowing without irrigation. This is not so easily accomplished in California with the heat and lack of rain.
Tesserson Estate honors Williams with their red Bordeaux blend called Pym Rae, its label imagery designed after a mural of a globe that he put on the ceiling of the entryway at Villa Sorriso. This was inspired by "The Daily Globe," where journalist Clark Kent worked during the day before transforming into Superman at a moment's notice. Actor Christopher Reeve was Williams' best friend.
Long lists of famous quotes are attributed to Williams, culled from his movies, stand-up routines and from heartfelt interviews. He loved to talk. And laugh. As well as point out life's more serious moments. He reminded us, "(Please) don't worry so much. Because in the end, none of us have very long on this earth." And to "Make your life spectacular, I know I did." Or, "You're only given one spark of madness, you mustn't lose it." He left us these words of wisdom, that we can use every day: "You will have bad times, but they will always wake you up to the stuff you weren't paying attention to." The avid restaurant diner said, "Death is nature's way of saying: 'Your table is ready.'" And who can forget that classic slurred line from his early stand-up days: "I like my wine like I like my women: Ready to pass out!" All jokingly of course. Remember, it's Thanksgiving, as Carlin reminds us, "The coats are all over the bed."
Enjoy your deep post-Thanksgiving slumber, may it only be interrupted by even deeper, bottomless, endless freshies. And to Robin Williams: Man, do we miss (and need) you down here! Remember, wine reveals truth.
Drew Stofflet lives in Carbondale. Correspond with him at drew.stofflet@gmail.com