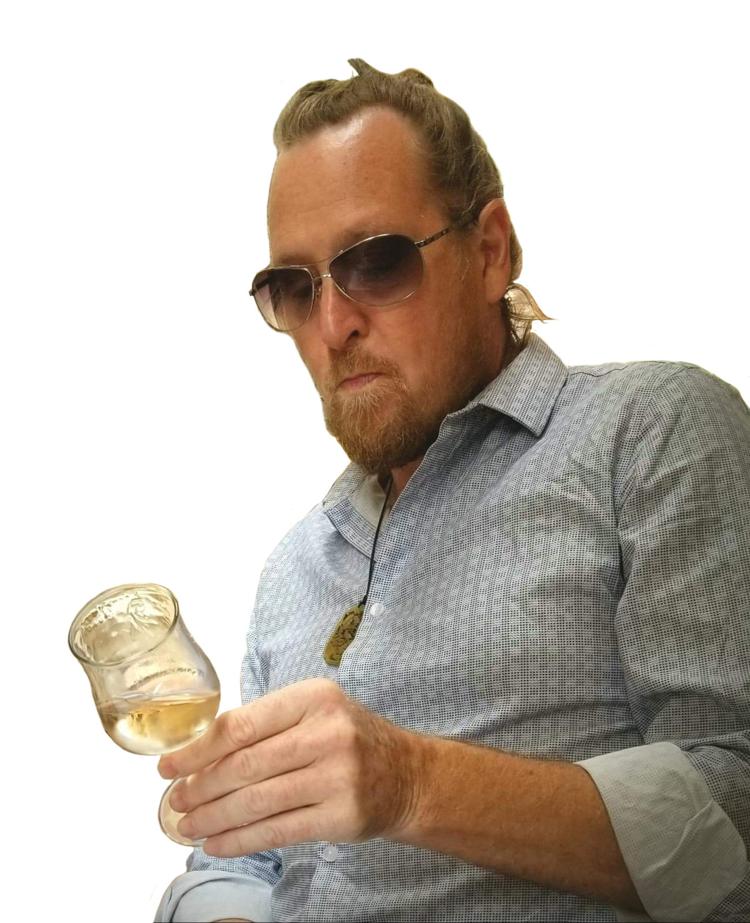 Picking up where I left off with last week's glorious theme of spring renewal, freshness and "Rosé All Day," I've got some additional side notes to this running theme. I received another round of pink packaging in the mail and tasted through a few dozen more 2018 rosés. I also received an email response to last week's piece by someone who claimed to have "invented" the term "Rosé All Day." Oh, the wonderful world of Instagram, "Insty-G" or simply "the gram."
Moving forward, I'm just going to cover some tasting notes this week, picking out a few of my favorites. Most of these are micro-production gems that you will have to seek out online – or, better yet, take a trip to wine country. One of these is larger production, which you may find floating around the Roaring Fork Valley supply chain.
Anthony Beckman and Alissa Lind met in 2001 in San Francisco, bonding through a deep conversation about the future, including the topics of children, art, wine, happiness and old age. Within months they quit tech jobs in the city and sought a new life. Internships in New Zealand and Dry Creek Valley and schooling at UC Davis preceded a move to Healdsburg, in the heart of Sonoma County's wine country. Beckman took a winemaking job with Balletto, an iconic family-owned Russian River Valley winery known for producing a strong portfolio of locally-sourced pinot noir releases.
Together, Beckman and Lind now produce not one, but two labels of their own; Cruess and Cyclamen. The Cruess label pays homage to Alissa's great uncle, who was a food scientist at UC Berkeley during prohibition charged with the daunting task of restoring wine in California after its repeal. His beautiful wife and artist Marie is the inspiration for the art on the label, based on her paintings.
Cruess makes a few hundred cases of Sonoma Coast pinot noir and Dry Creek fiano (rare for California), a southern Italian white grape from the Campania region. They also craft a rosé of grenache from Dry Creek. Impeccable sourcing, gentle winemaking with great attention to the subtle nuances of "how great rosé should be" creates a shimmering beauty. Their 2018 Cruess Rosé of Grenache Dry Creek Valley is pale, with barely a tint of pink. In the nose it is bright, clearly floral, with jasmine and other white flowers, as well as pre-fruit notes of grapefruit oil and kumquat skin. This rush continues straight through to the palate, with vibrant, bursting notes of all of those aromas and flavors. It tastes like it's alive. The focus of this wine, from the fruit to the dryness to the brimming acidity, is like few domestic rosés I've had the pleasure of tasting. Enjoy it equally as a summer aperitif or with a handsome food-pairing.
Another small-production number comes from the Anderson Valley in Mendocino County. The 2017 Balo Rosé of Pinot Noir is a jewel of fermentation perfection by winemaker Alex Crangle. Crangle came to the Anderson Valley from the East Coast and has a strong background in all things fermentation, with a focus on hard cider, German beer and Alsace/German-style white wine. This rosé (dug out of the back of my fridge as an attempt to make way for the cases of 2018s arriving) is a tight, linear laser beam of minerality, acidity and (another quality that I find mostly absent in domestic pink wine) steel. It is generously pale in color and remains poised above the rim in striking floral, pearly prose. Restrained winemaking reveals shy but confident wild strawberry, persimmon and satsuma mandarin and wisps of Crangle's scholarly, intellectual wizardry. And unlike all that splashy pink, advertorial internetted b.s., drinking this rosé may actually make you smarter!
Yet another small-production wonder comes from an urban winery on San Francisco's industrial south side. Flywheel Wines are born out of a long love affair with Monterey County's Santa Lucia Highlands, produced by Scott Shapley, formerly of Siduri and longtime winemaker of Gary Franscioni's ROAR brand. This wine breaks from the previous two in this piece in that it has a darker, ruby-salmon color. The 2017 Flywheel Rosé of Pinot Noir Santa Lucia Highlands has snazzy acidity and deep commitment to fresh flavor with the spritzy Thai-food zing of kaffir lime leaves, apple, white peach, persimmon and more kumquat. This wine was delicious with Chinese takeout sesame shrimp, General's chicken and cabbage salad.
Finally, getting back to last week's oyster-and-rosé get-together, out of 20 or so rosés (all consumed by a tight-huddled group of wide-eyed and smiley wine geeks, and mostly before noon on a rainy Monday morning) one wine stood out to me as "Best in Show": the 2018 Gran Moraine Rosé of Pinot Noir Yamhill-Carlton. I don't get to taste as many Willamette Valley wines as I would like these days, and this brings me back to 2017, when, out of a "Where's Waldo" collage of wines, the one that clearly stood out from that year was the 2013 Gran Moraine Pinot Noir Yamhill-Carlton. Coincidence? I think not.
This rosé comes from the westernmost area of the Yamhill-Carlton, with an aspect favorable to cooling Pacific breezes (which we were experiencing on this blustery, stormy Monday). The same aspects allow the wine to slowly and gently ripen throughout the late summer and fall season. Complex and delicate describe this wine. Rose petal, tangerine and nectarine in the nose lead to marcona almond, gooseberry, watermelon and tamarind in the mouth. A sponge-cake entrance leaves way to a lingering finish of citrus and spice; not unlike a long, zesty finish to the ski season.
Cheers! Remember: Wine reveals truth.
Drew Stofflet lives in Carbondale. Correspond with him at drew.stofflet@gmail.com