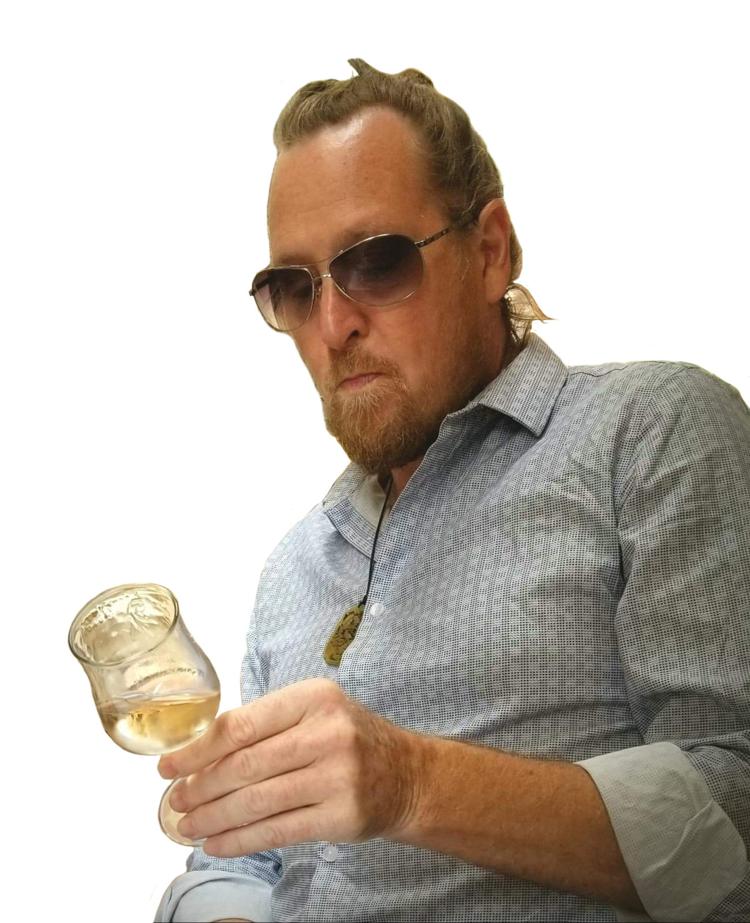 The tide is rising. Pink tide, that is.
They say rosé has come into vogue. What is it, like 2008? It seems like "they," the marketers, were saying that back then. Truth is, it's been gaining speed like a downhill racer ripping Spar Gulch at closing time and has been for quite some time – ever since my French friend Camille and I drank a brown-bagged bottle of Bieler Pere et Fils on the Cooper Street Mall about 10 years ago.
Not soon after, I was fiddling with pinot noir glasses, orange and lime twists and various colored rosés in the sun on the back patio of Ella in Carbondale (RIP). This bequeathed a healthy list of three or four rosés by the glass: usually one from Italy, a domestic and definitely a classic French from Provence. And, of course, the option of ice and fun, fruity twists for the rosé spritzer.
A lot has changed in the past decade in the world of wine. Especially in marketing. Thanks Facebook! Without you (and the ever-busy, ever-savvy marketers and promoters of wine) what would we be drinking? And what would all of those far-flung wineries be doing with their excess rosé, the "offal" of winemaking.
One thing we are drinking now, and a lot more of, are rosé slushies. Just add three parts pink wine, one part frozen juice concentrate and ice; blend and garnish with a lime. Mmm, wine never tasted better. Thanks again internet and millennials for this trick that us older folks might never have figured out on our own.
And as far as "offal," not every winery makes their rosé out of a byproduct of winemaking. True, though, many French and old-world winemakers employ a saignée method, to "bleed" a tank of crushed red grape and juice to render it more concentrated for a resulting darker red wine and rosé on the side.
More and more producers are making rosé in an intentional style. In fact, they are calling this intentional rosé exactly that. Brands like Sonoma's Kokomo have ridden the rising tide of rosé consumption to great success. Kokomo, which was founded by Erik Miller (of Kokomo, Ind.) in 2008 in Dry Creek, has found enormous success in pinot noir (with 100-point scores under their belt) and rosé, which now accounts for 10 percent of their total production and sales.
It may be an understatement that wine marketers and wine writers (and wineries too) have spent a great deal of effort trying to persuade us that rosé is not just consumed during the summer, given that it is typically served chilled and is lower in alcohol level than red wines.
Whoever deserves the credit, the marketers or the millennials, the terms "Rosé All Day" and "It's Always Rosé Season" have risen with this tide. It's not going away anytime soon.
Rosé sales reached a pink crescendo between 2016 and 2017, when sales in that one year alone increased by 64 percent. In the greater scheme of things, rosé sales now represent 3 percent of the U.S. market.
And with that comes all of the frills, not unlike the bottles I receive in the mail. Each one is more and more eye-catching than the next, high-design-minded bottles that are square, seductively curvy, frosted or etched for all of that pink appeal.
Other trends include one Russian River winery release of three single-vineyard, site-specific rosés of pinot noir; as far as we know, an industry first. That would be (Kathleen) Inman's "Endless Crush" series set for release any day. This entry into what I would consider the luxury end of the rosé market is both proof of what this market may bear, as well as evidence that rosé is serious business, not just all pink stuffing for your pajama-party pillow fight. Inman's range of pink pinot hopes to transcend the expectations of its category, taking into account fully the acid, structure and purity of each site's fruit, and to further instill the notion of rosé as the "third category" of wine to be enjoyed year round, for its own merits.
This week, I cleaned out my hidden rosé coffers, took a bunch of bottle shots, cracked a few for good measure and attended, what else, a "Rosé All Day" tasting with oysters and 20 different pinks.
Two of the 2017s that were lurking near the back of my overstuffed wine fridge did not disappoint. While rosé should be drunk young, a year in bottle is nothing for the best of the lot. The 2017 Waits-Mast Rosé of Pinot Noir Mendocino County should be a guidepost for that Inman release. Passion fruit, strawberry, guava and orange flower balance on keen spices and lithe acidity. Ice cold at first, the wine goes down like Gatorade. As it slowly warms, it takes on all the best qualities of pinot, including delicacy and finesse. And mind you, I enjoyed it with barbecued tri-tip, pesto pasta and fresh greens with rosemary, Meyer lemon and blue cheese.
I finished the afternoon by getting into the 2017 Figuière (Famille Combaard) Première. The Première is organically grown and produced entirely from the Figuière estate in Côtes-de-Provence, with unique schist and sun terroir. Mourvèdre, cinsault and grenache receive a short two- to three-hour skin maceration before blending. Complex aromas and flavors of nectarine, thyme, lilac, vanilla and white flowers blend with freshness (from the breezy Mediterranean climes) and salty minerality (from the soils), making this irresistible and hard to put down. And why would you? The elegant extra-long-necked bottle nods to that high-end design.
More to come. Cheers! Remember: Wine reveals truth.
Drew Stofflet lives in Carbondale. Correspond with him at drew.stofflet@gmail.com