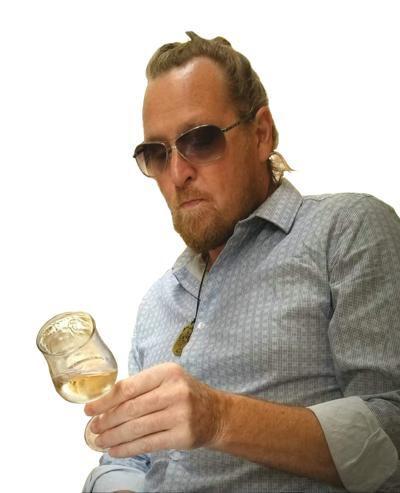 It's one of those off-seasons when if you haven't migrated toward the tropics you might be torn between loving and hating the endless freshies. Snow, snow and more snow. Heck, A-Basin is skiing like January, but without the endless rocks. Maybe a sunny downvalley day on the river would be nice.
Though it hasn't quite been drop-dead gorgeous rosé-sucking weather, I have been mightily trying to get through the early-season samples I have piled up. Time is short, before we know it, Aspen Food & Wine will roll into town.
Argiolas is a leading wine estate on the Italian island of Sardinia. Sardinia has been gaining strength and notoriety recently for its association with old-world winegrowing, using biodynamic and organic practices. Clay amphorae are widely employed to age whites like vermentino and reds such as cannonau, commonly known as grenache.
On Sardinia — much like Sicily — the grapes are aided by Mediterranean winds and higher-elevation sites that moderate the warm temperatures.
The Isola dei Nuraghi IGT appellation control was founded in 1990 to improve the standing of the Sardinian wine industry on the worldwide market. It literally covers the entire island (along with smaller outlying islands off the Sardinian coast).
The Argiolas Serra Lori Rosato Isola dei Nuraghi IGT 2018 is a blend of cannonau, carignano, bovale sardo and monica; four grapes that define Sardinian red wine production. It is first and foremost a feast for the eyes. Blazing coral, red sweet-pea flower, ripe seedless watermelon and a fine layer of must make for an almost psychedelic-like swirl. These lead into watermelon, wild strawberry and raspberry flavors, highlighted by a finish of notable acidity, a bit of weighted structure and lingering thyme and marjoram notes. The food pairing options are limitless: watermelon-feta salads, grilled chicken or shrimp come to mind.
Following in these footsteps is another undeniably drinkable rosé from nearly the opposite end of Italy, way up north in Piedmont. Pico Maccario is owned and run by two brothers, Pico and Vitaliano, who founded the brand in 1997. Their shared belief is that the quality of their fruit speaks for itself, guided along by proper harvesting and winemaking practices. They pick at optimal harvest time and use simple stainless steel vinification.
The Pico Maccario "Lavignone" Rosato 2018 is a delightful display of barbera, with soft pink hues, bright aromatics and dry finish. Playful aromas and flavors of wild strawberry, watermelon, fresh-cut grass and river stones dance with upbeat acidity that comes off as clean and refreshing. A deeper round mouthfeel and velveteen texture extend the pleasure right into the next sip.
This rosé is also versatile with foods. The fresher the flavors the better: Fava beans, cherry tomatoes, spring onions and a grilled red snapper serve it well. My only knock is that the color of the bottle capsule changed from lilac-periwinkle to a light dusty rose for this vintage. I'll survive!
Finally, time to jump over to Greece for a pink version of their illustrious agiorgitiko red wine. Gai'a Estate is both a pioneer and a leader in the modern Greek revolution. Established in 1994 by Leon Karatsalos and winemaker Yiannis Paraskevopoulos, this winery uses traditional viticultural methods with innovative techniques to compete on the world stage. Their winery is named in honor of our "Mother Earth" and the unique terroir that creates this wine — mountainous terrain above 2,500 ft in elevation.
The 2018 Gai'a "14-18" Rosé benefits from that cool mountain air before the agiorgitiko is harvested, crushed and macerated in chilled stainless steel vats for 14 to 18 hours. The completed wine has a superb rosy hue with intense flavors of cherry and gooseberry; it is medium in body, ringing with minerality and a lingering finish of renewed freshness. In addition to salty Mediterranean fare, this wine is quite complementary to Chinese, Thai and Vietnamese cuisine.
As an added bonus, each of these wines is vividly striking in their packaging, which all happen to be standard bottles and winery labels. No rose flower decoration or weirdly-shaped perfume bottles here.
Like a dedicated spring ski mountaineer with a list of peaks to bag, I have a mountain of rosés more than a mile high to conquer. Onward.
Cheers! Remember, wine reveals truth.
Drew Stofflet lives in Carbondale. Correspond with him at drew.stofflet@gmail.com