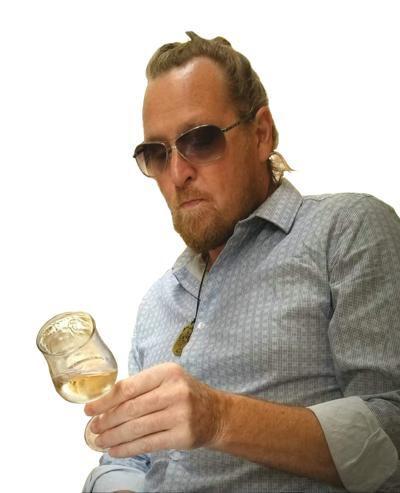 We're getting down to the last few weekends of summer, but that doesn't mean that wine events slow down. In fact, they are ramping up.
Next weekend, Sept. 21, you have an opportunity to take a kaleidoscopic colorful drive down to Lake City for the Uncorked Wine and Music Festival. It's the same weekend as the annual Colorado Mountain Wine Festival in Palisade — if you are lucky enough to have tickets, that is. That event is sold out and tickets will not be available at the door. Maybe next year.
However, there are still tickets for Uncorked, which is held in Lake City, the rustic gateway to the San Juan Mountains. It's Colorado outdoor-hip to say: "Enjoy a spectacular weekend of hiking, fly fishing, and this family-friendly festival." But in my experience, it's just as much about the boot-stompin,' dust-kickin,' wine-swillin' music, drinks and revelry. From Champagne to rosé to Chianti, over 100 wines will be poured while the country-twang'd sounds of bands like Cash'd Out and Mo'Champipple and the Meso Horns belt it out. You can't resist.
Looking for something wine related to do this weekend? Stay close to home Friday and Saturday for the Snowmass Wine Festival. The event is held quite discreetly in and around the village (meaning: this is not the Aspen Food & Wine Classic by any stretch of the imagination). Rather it is a concise affair with events on Friday and Saturday. It kicks off with an Argentinean-themed wine dinner at the Viceroy and ends with a Saturday afternoon grand tasting. DJ sounds will fill the air, while a competing silent auction will raise money to be divvied up and distributed to nonprofit benefactors throughout the Roaring Fork Valley.
And since it is still summer, I have been cleaning out my rosé bins for a dose of late-summer pink, while gleaning copious notes from a long summer of imbibing.
Attems pinot grigio ramato rosé Friuli DOC 2018 is an "orange wine" made by allowing the skins to have contact with the juice, imparting phenolics to the wine which include (tasteless) color and tannins, while bringing a range of off-fruit flavors to the glass. In northern Italy, ramato is said to describe the copper color of the wine, and that can also be said of flavors. Cactus, thistle, golden seed, chinoto (bitter Italian orange) and persimmon, with moderate body and deep mood make it a delicious partner for grilled or baked salmon with pesto. The Riviera-esque label will have you yearning for the promise of endless summers.
The Backsberg Estate Cellars pinotage rosé 2018 also gets a nod for being unordinary. Grown near Paarl, this flagship South African grape (a cross of cinsault and pinot noir) is delightful as a rosé. The varietal character of the pinotage really jumps out: It is grippy, crisp and structured, like a mountaineer's handshake. Red fruits like strawberry and cherry give way to minty, herbal freshness resulting from early picked fruit. Melon and tropical fruit drive the finish. More pesto here, drizzled over super-ripe watermelon, makes a perfect afternoon sate. In ongoing sustainability speak, this wine is said to be carbon neutral.
Another classic from Provence, France, is the La Bernarde rosé AOP Côtes de Provence 2018. The cinsault, grenache, syrah, mourvèdre and rolle grapes for this wine are organically grown at 1,200 to 1,500 feet in elevation in clay and limestone. The finished product has zero grams of residual sugar, moderately high acid and similarly reasonably low alcohol. The wine is juicy and light in color, with a determined refinement of grapefruit, peach, grassy herbs and a delectable balance of acid, spice and minerality. Grilled rainbow trout and asparagus flan please.
Legendary French-Rhône biodynamic wine grower Michel Chapoutier has branched out to Victoria, Australia, tapping that region's climate, soil and rich tradition to bring the Tournon brand to life, featuring wines based on grenache and syrah. The Tournon Mathilda rosé 2018 is a tribute to Chapoutier's daughter and the Australian national anthem, "Waltzing Mathilda." The intensely flavored rosé is redolent of English hard candy, strawberry and thyme. It is tart and firm, brimming with minerality in a vibrant, fresh, acid-driven style. This wine claims vegan status. Drink as an aperitif, extend it to a meatless spread, or have it with grilled fish or poultry.
To the end of summer: Cheers! Remember, wine reveals truth.
Drew Stofflet lives in Carbondale. Correspond with him at drew.stofflet@gmail.com