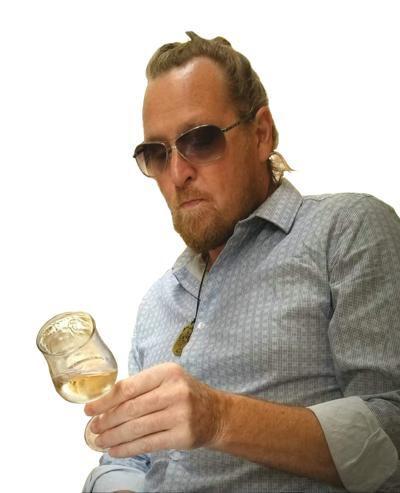 This week, I'm sending out summer solstice vibes for the winter that didn't want to quit. Winter vibin.' Sites not too far afield reported up to two feet of snow up high last week. As if we needed a reminder of our own mortality. You can run, but you can't hide. Just like the old notion, "It's always happy hour somewhere," the same can apply to winter — and just when the days are the longest, reaching their apex on the first day of summer. Something to celebrate. Ah, but the paradox of summer solstice: The sun is at its highest point in the sky, yet now we count the days to its eventual wane. The days are now getting shorter. Soon it will be winter again.
Don't fret. Revel in the moment. Take it all in with a glass of white wine and perhaps peruse a few summer solstice poems and themes:
In "To Summer," English poet William Blake speaks almost directly to us (and to the hordes of tourists) who brave the high country heat of the hot summer sun:
O Thou who passest thro' our vallies in

Thy strength, curb thy fierce steeds, allay the heat

That flames from their large nostrils! thou, O Summer,

Oft pitched'st here thy golden tent, and oft

Beneath our oaks hast slept, while we beheld

With joy, thy ruddy limbs and flourishing hair.
Once we have arrived, all that there is to do is head to the nearest river or mountain stream to relieve oneself of such blustery scalds:
Beneath our thickest shades we oft have heard

Thy voice, when noon upon his fervid car

Rode o'er the deep of heaven; beside our springs

Sit down, and in our mossy vallies, on

Some bank beside a river clear, throw thy

Silk draperies off, and rush into the stream:

Our vallies love the Summer in his pride.
And yes, we do love our summers here: The early morning bike rides, the refreshing high country forest-esque hikes; not to mention free outdoor concerts, al fresco dining, cookouts and campouts. But Blake is no dummy. When the sun is high, "Get in the river, silly" is what he is trying to say. Better yet, grab a picnic, a bottle of chilled wine, a blanket and head to the river bank. Don't get too close! The river is running high.
That of course has me thinking of summery wine themes. Last week I cracked open a bottle of 2018 Yalumba "Samuel's Collection" Eden Valley Viognier and was pleasantly surprised by a few things, namely the particular expression of viognier on offer here, as well as its overall quality, for a wine in the "$20-and-under" category.
Yalumba was founded by Sameul Smith 170 years ago at Angaston, South Australia in the Barossa Valley, which is now famous namely for its production of world-class shiraz. Smith chose the indigenous word "yalumba" because of its meaning; "all the land around." Yalumba has released a new line of wines from in and around the Barossa called "Samuel's Collection." These wines celebrate and honor the Smith heritage, the longevity of the estate, embracing provenance and giving back to the land that makes these fine wines possible.
In addition to the hot and sunny aspects of the Barossa climate, which make the shiraz so powerful, many micro-climates exist throughout the region. For example, the Clare Valley — just to the north — produces incredible riesling. In the case of the 2018 Yalumba "Samuels Collection" Eden Valley Viognier, the Eden Valley offers a great balance of daytime warmth and cool nights.
Therefore, my surprise should not be that shocking. This viognier started and remained fresh and stylish throughout a brief summer cocktail-wine session and then on to a wonderful pairing with vegetarian Indian cuisine.
Cold fermentation in neutral oak barriques provides a backdrop for a wine that retains acidity, freshness and minerality, while the slight natural oxidation during this process quells some of the bitter phenolic notes that often come with the territory when discussing viognier. The nose bursts forth with orange flower, geranium and stone fruit. The palate is blessed with pristine fruit flavors of valencia orange, tangerine and apricot offering freshness, while backed up with familiar viognier tones like saffron, jasmine and a titch of green bean. In no way did I find it cloying or verbose in its viscosity. Rather, it stayed crisp, light and bright, with firm spices — ginger and white pepper — and gravelly salinity to close.
Wallace Stevens said, "The summer night is like a perfection of thought." In the spirit of the celebrated American poet's precision, I offered the viognier a pairing of organic saag paneer (spicy, creamy sauteed spinach and cubes of Indian cheese, with clove and other spices) and chana masala (chickpeas/garbanzo beans in a tomato broth with a touch of heat). The subtle heat was just right to match the viognier's breadth, and the essence of clove rose to the occasion like a great idea: Indian food and viognier.
To summer nights. Cheers! Remember, wine reveals truth.
Drew Stofflet lives in Carbondale. Correspond with him at drew.stofflet@gmail.com