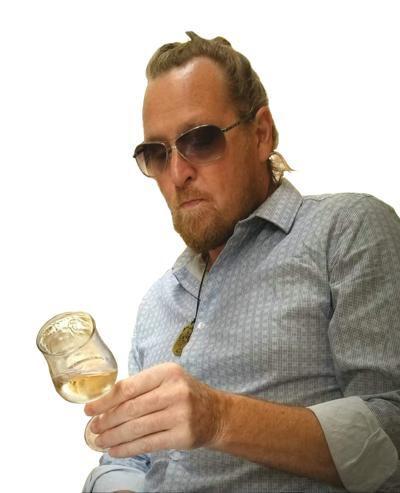 Bright whistling echoes of the end of summer's spark. Cinnamon and pine cones hold those low beams of the sinking sun, with a promise of winter's warmth, the comfort of a warm drink and a provocative, crackling fire.
As summer fades into our collective consciousness and (a potentially short) fall beckons the sharp end of the seasonal cycle, we can count on the mountain wines of the Italian Dolomiti to guide us in spirit.
Like an alpinist choosing the direttissimo to the summit spire, go straight to the heart of the matter with the wines of Pojer & Sandri. This standout winery in Faedo on the east side of the canyon-like sub-alpine valley of the Adige River was founded in 1975 by best friends and business partners Mario Pojer and Fiorentino Sandri.
They farm Chris Davenport — steep slopes that defy gravity in Trentino-Alto Adige, and since their outset, have eschewed a growing trend toward international styles of wine. Instead, they have worked to protect and revive production of ancient local grapes and styles. For example, they produce wines in the IGT category (no official DOC or DOCG status), which reflect the lasting characteristics of this region, partly by use of stainless steel tanks, and also by not allowing these wines into or secondary malo-lactic fermentation, where they can soften or expand.
Further innovation includes a technique for washing grape clusters with nitrogen to instill cleanliness and freshness.
This respect for the environment and tradition of Trentino-Alto Adige has placed Pojer & Sandri's wines in a class of their own: They are seen as the area's finest examples, both unique and ironically, trendsetting in their own way for their old world persistence.
vIn one more bit of irony, they have an extensive, high quality vinegar production program, which others in the wine industry may deem part of an inferior operation. To the same respect for tradition, Pojer & Sandri is only adding to the deep German/Austrian culinary culture at hand in this region. Think sausages!
Pojer & Sandri's wines are fittingly adorned with magical labels that speak of a journey as well as a marriage of art and wine. Fifteenth century German artist Albrecht Dürer once passed through the region en route to Venice. At the time, due to the continual flooding of the Adige river, the roads were set at high altitude and on his way to Venice (now the European E5 route) Dürer passed through Faedo, stopping in the area and capturing the landscapes with his watercolors. A great exponent of the German Renaissance, according to Sandri, "Dürer's works have become a matter of study for our labels. We dreamed of a wine that speaks of purity and we were able to find the right garment for a genuine, innovative and autochthonous product." Yet another mark of authenticity for these wines. The IGT bottles of Müller Thurgau, chardonnay, sauvignon (blanc), (gewurz) traminer, pinot nero, Bianco Faye and Rosso Faye carry Dürer's image of a bagpiper; the sparkling wines (including a lemonade-y "Pet-Nat") are adorned with cavorting farmers, and the reserve wines (oaked-aged cabernet, cab franc and merlot in the Bordeaux-style, and a December-harvested noble-rot dessert wine) have special individual water color labels.
Last week I cracked open a Pojer & Sandri Sauvignon IGT Vigneti delle Dolomiti 2016 and a Pojer & Sandri Pinot Nero IGT Vigneti delle Dolomiti 2015, much to my delight. While I could write an entire column on the virtues of the sauvignon, suffice to say, minerality rules. The wine is bright, fresh, whistling and crisp, as I alluded to in the first lines of this piece. Grapefruit, pear, spice, gentle weight, minimal texture, brioche hints and brilliant vibrato of acidity all lead to a deft plushness--the end of summer spark. A delicate rainflower blossom, fleshy peach, wild strawberry wonder of salt and gravel. Shimmering, wat'ry and wet stone, illuminated blue-green-yellow in the glass by the low-bent golden sunbeams of early fall.
Corn, chard and red potato fritters with fresh greens, jalapeño yogurt and a cayenne dusting caused the sauvignon to stand at attention.
The pinot nero (Italian pinot noir) was also bright and crisp, while pomegranate-ly silken in the same ethereally textural vein as the sauvignon. This light red wine is herbal, dark-cherried and lightly astringent, and with the same elegant old world brilliance. Red licorice drips with the finishing acidity, gentle tannins and rose petal on the wing, dancing with cinnamon and pine cones. It is sensuous and quietly ballistic, kind of like fall.
What a great time of year to be exploring. Get out there!
Cheers, remember, wine reveals truth.
Drew Stofflet lives in Carbondale. Correspond with him at drew.stofflet@gmail.com