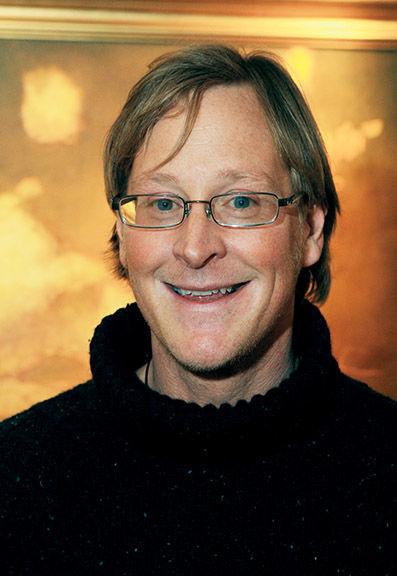 The solstice is upon us. Winter is nigh, and Christmas, with its related joy and mirth, lies just around the corner. Soon enough the days will get longer. Before you know it, you will be lolling about Bell's Ridge, taking in the afternoon sun.
A poem to take us in to this magical, breathtaking time of year by Robert Frost is "Stopping By Woods On A Snowy Evening," which points to the simple pleasure of pausing for a moment to take it all in. To breathe, to look around, to stop oneself. To let the wheels of madness and the march of time stop, if only for a moment. 
"Whose woods these are I think I know. His house is in the village though. He will not see me stopping here to watch his woods fill up with snow. The little horse must think it queer to stop without a farmhouse near, between the woods and frozen lake, the darkest evening of the year. He gives his harness bells a shake to ask if there is some mistake. The only other sound's the sweep of easy wind and downy flake. The woods are lovely dark and deep, but I have promises to keep and miles to go before I sleep. And miles to go before I sleep."
Frost portrays a certain air of secrecy, not unlike that feeling of aloneness you perhaps might experience when you sneak just off the beaten path on the ski hill. Duck away to a scenic overlook or a hidden tree stash. When you lose the crowd, your senses heighten and awareness takes you to another level. You can hear your breathing and heartbeat. At first it marks time. Then, as you become one with the light bristling of the evergreen boughs as they rustle in the wind, you fall out of time into a deeper state. You truly hum with life and with that which is all around. 
Take this all in before you swoosh off back to whatever line you were contemplating, back to the scurry of the base village, perhaps meeting friends at the bar or hurrying off to catch your night shift at the restaurant. The most important thing you can do this time of year is pause for a moment to take it all in. It may well last all year, coming back to you when you least expect it, when you most need it: a tense meeting in the boardroom, stuck in traffic on Highway 82 on an icy morning or losing your mind at that neverending restaurant shift.
Like the spirit of the quiet woods, wines, too, have a similar nature. Perhaps not all, but some, if you stop and take the time to listen, look and feel. Wait for their purity to stand out, as well as their intention. These wines will slowly reveal an uninhibited ability of expression and arrive at that graceful state of being "settled."
In a year of amazing wines, there are many I could include. It is by no means an end-all be-all list. Maybe I will do that next week, since it was such a banner year for sipping in the Stofflet realm.
But a few come to mind that evoke this spirit. First, two pinot noirs. The 2014 Waits-Mast Deer Meadows Anderson Valley was like the horse in the poem. Once it realized the mission and assumed the position, it straightened to its equine royalty, svelte, tall, handsome and flowing. Loyal and committed for the long haul. 
The 2008 Domaine Camus Bruchon & Fils Beaune Clos Du Roi "Premiere Cru" is lovely and mature, but with the youth of pretty, fragrant strawberry, rhubarb and mint. These are flavors that evoke the coming seasonal cycles. 
A 2012 Mt. Brave Mt. Veeder Napa merlot evoked the first time I stopped to smell the roses (came to appreciate the magic and possibilities of Napa reds). My first experiences of yore were from the similar wines of Peter Rubissow and his father George's classic Les Trompettes, a blend of Mt. Veeder merlot and cabernet Franc. Rubissow was one of my early mentors. The Mt. Brave has power, depth, history and a long evolution from bottle to decanter to glass to mouth. Redwood, eucalyptus, dark earth, bold cranberry and dried cherries evoke the seasonal spirit and simply beg for lamb chops with mint jelly.
I must add the entire lineup of wines I tasted on a very dark, bleak, rain-storming morning back in May at the Bruno Giacosa winery in Barbaresco. The pioneering Italian winemaker (basically responsible for the single-vineyard phenomenon) passed away last spring. In his long life he produced a dizzying array of mind-bending wines from Piedmont. The mood of this particular morning – the quiet in the room with just me and one member of the winery staff – and the state of these wines sums up everything about attention, contemplation, intention and situation, from the white arneis all the way to the red-label Barolo riserva.   
Find time to honor the solstice! Oh, and merry Christmas and happy holidays.
Cheers! Remember: Wine reveals truth. 
Drew Stofflet lives in Carbondale. Correspond with him at drew.stofflet@gmail.com