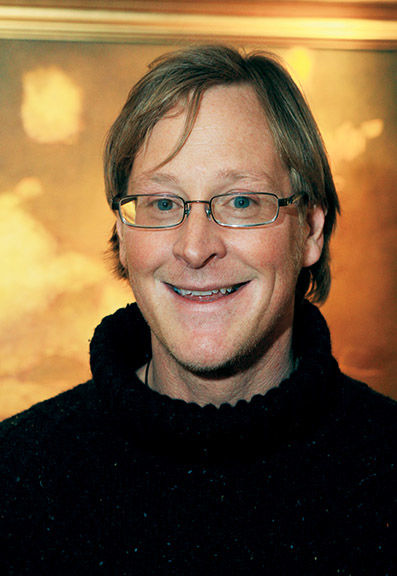 While it may not have the title "King of Wines" (that goes to northern Italy's nebbiolo-based Barolo), cabernet sauvignon can command the highest prices on auction – save for France's pinot noirs from Burgundy or cabernet Franc from Pomerol. It is without doubt the most popular red wine in the United States, and quite possibly the world.
Though sometimes tiresome (let's face it, there are wines wildly more interesting to pair with food), there is that time and place when words almost do not suffice. It is then simply "cab time." Late night by the fire. A day spent tasting, ending with a summer barbecue in wine country.
During my years as wine director for Russets (thanks to Claude and Sue Van Horton's foresight to stash a bottle or two here and there for 20 years while running Chefy's in Basalt) I inherited a "Captain's List" of more than 100 bottles of vintage Napa cabernet from the late '80s to the vaunted '97 vintage. What a great study. In my years of restaurant work, it was easy to see that cabernet was a "go to" wine for most, whether it be a fancy bottle or a simple glass of house wine. I remember a woman ordering a dark, brooding Napa cab to have with delicate Dover sole in lemon butter. As my friend Suzy Bergman of Longmont's Wyatt's Wet Goods says, "Napa pays the bills."
Cabernet sauvignon hails from Bordeaux, France, born of a cross between cabernet Franc and sauvignon blanc. This wine of lore – full of black currant, mint, spice and tannin – formed the backbone of the royal French wine industry. While Burgundy and others were wines of the vineyard, Bordeaux was the wine of the château. The Bordeaux classification system evolved out of and solidified this notion, creating a list of prestige by which the wines would be forever noted and ranked. Emperor Napoleon III requested such for France's best wine in conjunction with the 1855 Exposition Universelle de Paris – a precursor to the World's Fair. This was a list first and foremost of quality, which was on the rise in the Medoc region in particular. History has led to some revision of the list over time, due to changes in name, ownership and quality throughout the communes of Bordeaux.
The list resulted in wines of the classified houses being – as you might expect – quite expensive, ranging from $100 up to often $1,000 for "First Growth" wines in highly touted vintages. The flip side of this, for consumers and French wine lovers, is that second- and third-label wines of these houses sell for considerably less, and they tend to resonate that quality. Less noble but of good stead was the lighter "claret" style that was imported to England for its preferences.
  Cabernet took hold in America during Napa's post-Prohibition renaissance. At this time, Robert Mondavi and peers led the industry with re-plantings of vines developed at UC Davis to withstand phylloxera, which had migrated from the east coast back to the motherland, decimating the French wine industry. UC Davis developed a rootstock resistant to the sand louse that was responsible for the damaging scourge.
By the 1970s, a newer group of growers including Chateau Montelena's Jim Barrett and Stag's Leap's Warren Winiarski upstaged in international blind tastings, including the famous Judgement of Paris in 1976. This signaled to the world that the sun and soil of California was now supplanting the cold fog of Bordeaux as the place for the world's best cabernet.
A combination of forces resulting from this event – a gradually warming climate, a dedicated marketing of Napa to the rest of the world and a new ratings effort based on big, ripe wines – led to the beginning of the phase of Napa cult wine. People like Bob Harlan and Ann Colgin (with their namesake wines) emerged with rare, expensive darlings. Barrett's wife, Heidi Barrett Peterson, and her eponymous Screaming Eagle wine truly ushered in a bold new era, where Napa wines would match the French "First Growth" wines at the $1,000 per bottle mark. Stylistically, Napa decidedly went the way of richness and concentration. The more points the better. In a sense, seriously overpriced when compared to other California cabernet regions.
Elsewhere, Piero Antinori was reviving Tuscany's sagging industry by blending cabernet to sangiovese, creating Tignanello; the first "Super-Tuscan" wine. Also quite expensive.
In the same era, two bright Argentines attended business school at Stanford University, later melding their knowledge to wine growing in Mendoza. They worked with malbec, the cast-away Bordeaux varietal that found a new home in the hot, dry climate and mineral-rich alluvial flood plain of Mt. Aconcagua. Above the throngs of malbec vineyards stretching to the horizon – most bound for bulk blending – grows some of the world's finest cabernet, tended by Sergio Achaval of Achaval-Ferrer and Nicolas Catena of Catena.     
Meanwhile, down under, Australia entered the world market with plush, spicy wines from South Australia's Coonawarra region. As its name implies, the area known for its "red earth" is home to bottlings from iconic brands like Penfolds, Yalumba, Wynns and Katnook. There are many values to be had amongst this lot.
Just over the top of the ridge in Napa, beyond the Mayacamas mountains, lies the Knights Valley, home to Peter Michael. Further northwest lies the Alexander Valley, and a few wineries you also may have heard about; Jordan, Silver Oak and Stonestreet.
South to Paso Robles, with its calcareous soils, bright sun and ocean breezes, look no further than the obvious to J Lohr's Signature Cabernet. Just one amongst many newcomers.
And then there is Washington, with Leonetti, Charles Smith and Seven Hills, to name but a few.
So many wines, so little time.
Cheers! Remember: Wine reveals truth.
Drew Stofflet lives in Carbondale. Correspond with him at drew.stofflet@gmail.com