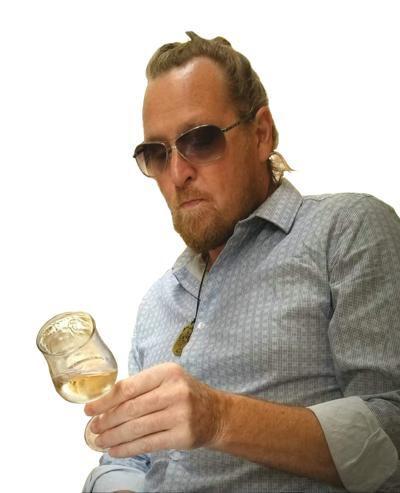 Major news outlets reported last week dubious actions by our top immigration cop.
The Trump Winery in Virginia (the same Trump Winery I opined about last week) may have run afoul of the very immigration laws that the President is making so much a public spectacle as his main campaign and policy centerpiece. A Newsweek article by Shane Croucher from Jan. 1 reads: "The Trump Winery in Virginia retained its undocumented workers until the end of the harvest in order to protect the wine despite knowing about their immigration status, a lawyer advising one of the laborers let go has claimed." Trump Organization lawyer Anibel Romero made the claim to The New York Times after several undocumented workers were fired from the winery during that same week.
This would seem to contradict Trump's ongoing mission to turn back undocumented workers from holding employment in the United States, an offensive that has seen ICE raids on restaurants, factories and farms where suspected undocumented workers may be present. All the while, his fight to fund and build a wall between the southern border of the United States and Mexico has lumbered on.
The Huffington Post on Jan. 2 notes that the rural Virginia winery, run by President Trump's son Eric, knew about the undocumented workers, some of whom had worked there for a decade, and in an effort to purge their rolls of such, fired seven workers last week. This came at an opportune time for the winery, as the lengthy harvest-season's harvest work came to an end. According to HP, "Donald Trump has known about these workers for months," added Romero, "He waits until the fields are tended, grapes picked, wine made. He then discards them like a used paper bag. Happy New Year — you're fired."
In California's vineyards, the plight of both workers and owners has dragged on through the past two administrations, with other major factors influencing the tides of labor. Santa Rosa's Press Democrat (Dec. 13, 2014) reported that under Barack Obama, the North Coast wine industry was struggling to find enough workers to pull in fruit in the time-sensitive industry. Fears of arrest/deportation and rising costs of wine country rents saw an increasingly limited supply of available workers. (At the peak of his administration, Obama deported more than 400,000 undocumented Mexicans annually, according to the Pew Research Center.) This both drove up wages and raised concerns over the future of who would pick the expensive crops. These factors combined with a changing landscape in rural Mexico, where an agricultural life has been replaced with the onset of modern manufacturing and other types of work. Children would be seen as less likely to enter farm work, while the size of the families themselves seemed to be shrinking due to declining birth rates. And then there is the difficulty of crossing the border to seek work in the United States.
One solution for wineries could be the "guestworker" program, known as the H-2A visa program, under which foreign workers would be allowed a 10-month work permit. The Press Democrat quoted John Aguirre, President of The California Association of Winegrape Growers, who noted that other states have used this program, but California not so much, due to its "cumbersome and expensive nature."
Historically, California — while leading the nation in the harvesting of cash crops — has ranked fifth in H-2A numbers, with the workforce typically at around 50% undocumented, peaking at 70%.
The modern alternative, according to those like Aguirre and vineyard owners, is trending toward mechanization.
This would fly in the face of the "same hands" labor philosophy that I have seen employed by vintners such as Christopher Howell of Napa/Spring Mountain's Cain Vineyard And Winery, Laura Diaz Munoz of Ehlers Estate in St. Helena and Justin Miller of Sonoma/Alexander Valley's Garden Creek Vineyards And Winery. In each of these examples, dedicated crews work on the same vineyard blocks, the same vines, with the same hands year in and year out. This intimacy and quality control cannot be replaced.
Fast forward to the recent years of the Trump administration's stance, catastrophic wine country wildfires, rising rents: the problem facing vintners has only increased.
In July of 2017, The Press Democrat interviewed several North Coast vintners who have embraced the H-2A visa program to build small and reliable crews to work and bring in the crops. Martha Barra tends 60-year-old cabernet vines in the remote and rural Redwood Valley of Mendocino County. After tirelessly — and unsuccessfully — canvassing the local markets — and even bars — for workers, when maybe five of the 15 needed would show up on harvest day, she tried the guestworker program. This brought her seven legally documented workers starting in May who would stay on through the harvest and winemaking season. She said of the program's initial results, "Our foreman is pleased."
Other luminaries in the Sonoma wine-growing industry have signed on H2-A workers, including Russian River Valley chardonnay and pinot noir icons Dutton Ranch, zinfandel (and Italian varietal) stalwarts Seghesio and Duff Bevill of Bevill Vineyards in Dry Creek Valley, who notes that the biggest challenge is building more worker bunkhouses.
Back in Virginia, as for the developing labor story coming out of Trump's winery, it would seem to follow his egregious pattern of misleading the common people who he supposedly stands up for. Examples are his personal family driver of 25 years, Noel Cintron, who went unpaid for more than 3,000 hours of overtime; Edward Friel Jr., the Philadelphia cabinet maker who was shorted $84,000 for an Atlantic City hotel bid and blocked from future contracts for raising a fuss; dozens of events workers at his Doral resort who went unpaid; drapery contractors in Las Vegas who were shorted half of a $1.2 million dollar contract (eventually they were paid three-quarters of the bill) and a now-bankrupt toilet maker who went unpaid for a $200,000 job at Trump's Taj Mahal after it went bust.
For the second week in a row, Trump and wine reveal truth.
Drew Stofflet lives in Carbondale. Correspond with him at drew.stofflet@gmail.com