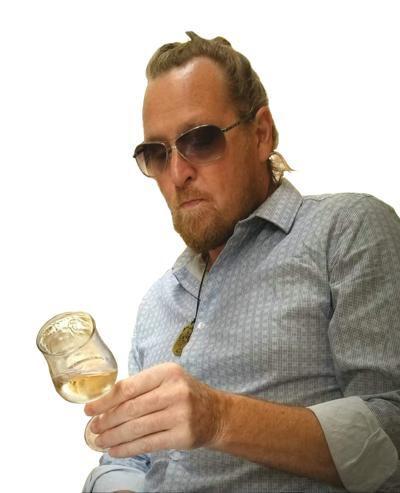 Far from the grand cru sites in the north and central areas of Italy, the diminutive Italian winegrowing region of Abruzzo has experienced a resurgence in the past two decades. Farmers and wine makers use the slow-placed, Old World lifestyle as a template for wines that gently express a particular notion of microclimates based on the terroir of Abruzzo. The region has a long coastline, while rolling hills lead to mountainous terrain. Intense Mediterranean sun offers warmth needed for ripening grapes, while the afternoon sea breezes, mountain winds and nighttime coolness moderate.
Though often thought of as simple, there is a purity at work in Abruzzo which allows these wines to shine.
Francesco Cirelli has made wine here (with the help of his wife) since 2003, when he purchased land after attending the Italian Navy College and graduating from a prestigious business school. Those were not professions for the soul, he thought, setting out to get back to the land.
Cirelli's philosophy includes minimal intervention in the winery, and the use of clay amphorae to focus a wine's natural flavors. Begun in the country of current day Georgia nearly 7,000 years ago, clay aging has begun to take off in Italy, other European countries, as well as some heady producers in California. Unlike wood barrels, amphorae are neutral, thus their use does not impart any extra flavor upon the finished wine. Unlike stainless steel, amphorae are slightly porous and allow some microoxygenation. Cirelli's methodology has been referred to as artisanal.
But the real story for Cirelli is the land, and the art of farming. A fastidious practitioner of organic and natural farming, his (Cirelli La Collina Biologica) land was certified organic in 2006. He listens to nature's cycles and, on that same note, he is introducing "whole system" principles of biodynamic farming. To wit, in addition to grapes, Cirelli has fig, olive and other fruit trees, large swaths of vegetable crops that are regularly rotated, as well as bees and livestock.
The soil upon which he grows the grapes is a blend of weathered clay and sand known as Terre d' Calanque. This is poor soil for anything else, but with a high content of calcar, the wines grown here have an abundance of natural acidity.
Cirelli's wines reflect all of this and more, creating that magical extra ingredient that characterizes greatness. He is putting a little excitement back into Abruzzan wine varietals that have been around for centuries. The Cirelli La Collina Biologica Trebbiano D'Abruzzo DOC is as fresh, crisp, light and lemony as it gets. Lively and lithe, with flavors of honeydew, apple and honeysuckle, it matches with the seaside array of fishes and naturally accompanies chicken or eggplant dishes. Another white, the Cirelli La Collina Biologica Pecorino IGT, has a little more body and curious ginger spice, and will pair with the hilly region's strong white meat palate. The time-tested venerable red Cirelli La Collina Biologica Montepulciano d'Abruzzo DO is bright, light-to-medium bodied, with flavors of blackberry, plum and graphite. Its fine balance of tannins and acidity allows it to pair with wild game and red meat. But for Cirelli, the red grape cerasuolo, out of which he makes Cirelli Cerasuolo (Rosato) D'Abruzzo DOC is his most authentic wine because of its versatility to pair with any of those culinary examples.
All of these Cirelli Collina Biologica wines are in the $16 to $18 dollar range, and well worth it. The higher tier of DOC Anfora wines (the rosato, trebbiano and Montepulciano aged in terracotta), with their ringing purity sell for around $30.
Each label has a distinctive color splotch: The trebbiano is yellow with a little worm; the pecorino is sea blue-green with a lizard, while the montepulciano is red with a ladybug. Each is a nod to biodiversity: Everything that is connected and necessary in order to create the wine. The amphorae wines have an outline of the sacred vessel over the color splotch.
Cirelli's favorites are these amphorae wines. "They are the more artisanal, and those are the containers where you are obliged to intervene manually and you can use nothing except for your body. If you have to clean, you have to go inside with your swimming suit and clean the vessel. You cannot use anything else. This makes for a more emotional process. It's the one that requires more effort. It's you and the clay vessel, that is all," says Francesco Cirelli.
The wine press lapped up this juicy ju-ju, as Wine & Spirits Magazine added Cirelli to its list of the Top 100 Wineries of 2015.
You will have to investigate this magic for yourself.
Cheers! Remember, wine reveals truth.
Drew Stofflet lives in Carbondale. Correspond with him at drew.stofflet@gmail.com