Well, the Food & Wine Classic is finally upon us.
For those who can afford a $1,700 weekend pass, it's three days of top-tier food, drink and seminars. For everyone else, it's a busy weekend in Aspen that kicks off the end of the offseason and means more traffic on Highway-82. Either way, it's an exciting few days to be in Aspen and the prospect of skiing on Aspen Mountain just adds to the overall experience.
Just because you don't have a pass to Food & Wine doesn't mean you can't enjoy happenings around town this weekend. Here are a few of our top choices, sans-pass.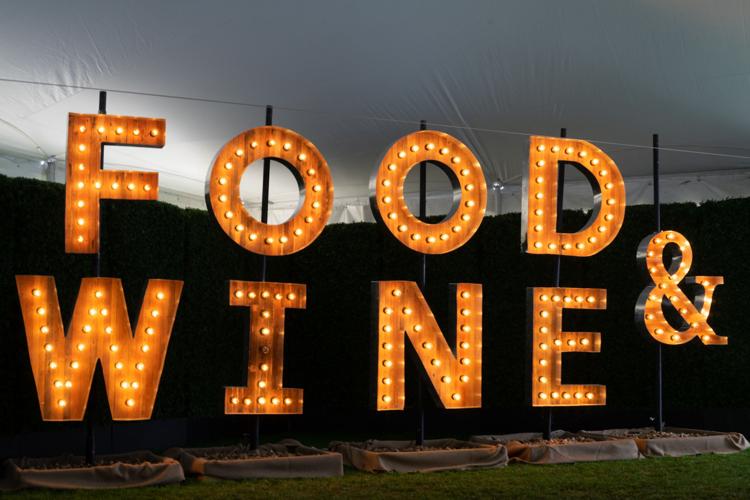 Friday
Celebrity Chef 5k

What: Race your favorite chefs through the streets of Aspen
When: 7 a.m. - 9 a.m.
Where: Race starts at Rio Grande Park
Cost: Registration is closed

Feeding Giants

What: Kick off the weekend with Americana music from Feeding Giants at Home Team BBQ
When: Music starts at 6 p.m.
Where: Home Team BBQ
Cost: Free

D'Arenberg Three Decades of Icons

Where: The Limelight Hotel
What: Join d'Arenberg's
4th generation winemaker,
Chester Osborn, for a unique library tasting in the pop-up d'Arenberg Cube
When: 7 p.m.
Cost: RSVP to Chris Rowe, chris.rowe@obcwines.com

Last Call

What: Join Geoffrey Zakarian for signature Lamb's Club menu items and craft cocktails
When: 10 p.m. - 1 a.m.
Where: Casa Tua
Cost: $150, exclusively for American Express cardholders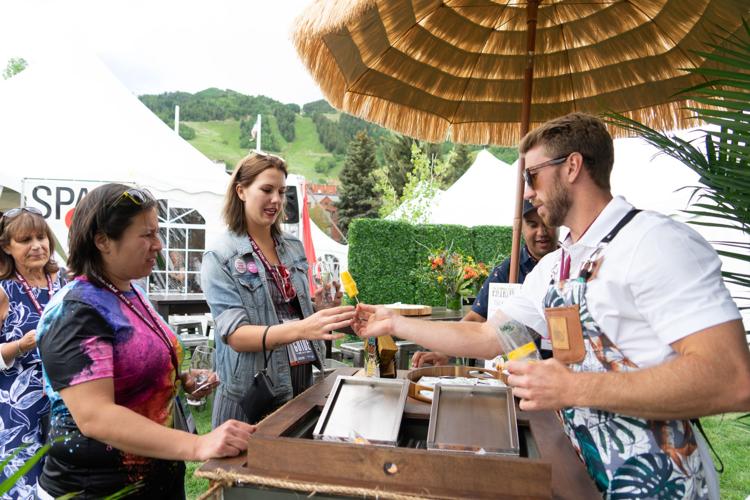 Saturday
Champagne Recovery Breakfast

What: Grab a glass of champagne, coffee and some breakfast before heading to the tents
When: 9 a.m. - 11 a.m.
Where: Victoria's Espresso
Cost: RSVP to Chris Rowe, chris.rowe@obcwines.com

Farmer's Market

What: The first downtown market of the summer kicks off during F&W, featuring local produce and products
When: 8:30 a.m - 3 p.m.
Where: Downtown Aspen
Cost: Free to browse

Heritage Fire Snowmass

What: Three hours of heritage animals cooked over live fires, along with a variety of drinks from local vendors
When: 4 - 7:30 p.m.
Where: Snowmass Base Village
Cost: $150+

Food & Wine Collaboration Dinner

What: A dinner featuring big name chefs, Death & Co. cocktails and hors d'oevuvres from the Hotel Jerome Executive Chef Rob Zack.
When: 7 p.m.
Where: Hotel Jerome
Cost: $250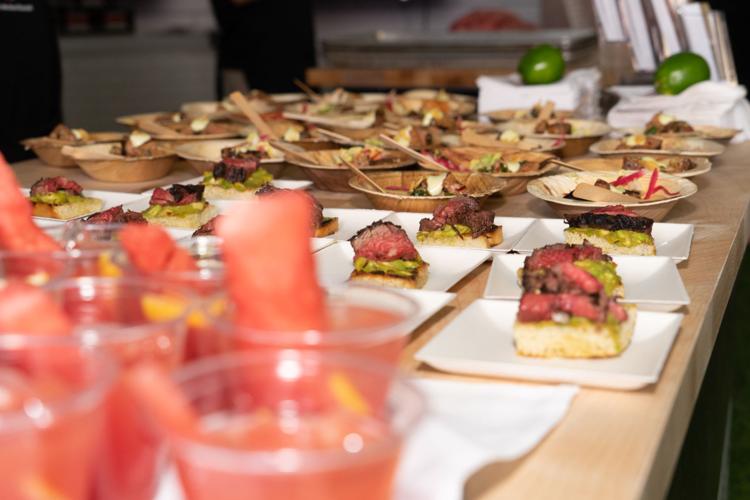 Sunday
Farewell Feast

What: This year's feast features the best new restaurants of the year
When: 11 a.m. - 1 p.m.
Where: Hotel Jerome
Cost: $150
Bluegrass Sunday at the Sundeck

What: The first downtown

bluegrass Sunday of the summer kicks off this weekend with Laney Lou and The Bird Dogs
When: 12 - 3 p.m.
Where: The Sundeck at Aspen Mountain
Cost: Free (Note: Non-premier passholders must purchase a foot pass to ride the gondola at the ticket office at the base)

Trellis UnWINED Party

What: This year's theme is "Go Big [then] Go Home." This party features a wide variety of drinks
When: 5 p.m.
Where: Shuttle leaves from Rubey Park
Cost: Free
Alternatively, you could just get out of town for the weekend and go camping. Costs nothing and sounds pretty relaxing to this reporter.