We are super excited for our new column, The Outsiders. Darcy and I are not writers per se, but we are adventurers at our core, and we love to be outside. We will do our best to discuss interesting thoughts and topics to encourage getting outside and to fuel a desire to explore and a drive for adventure.
This is the first installment of our attempt to inspire our community or to create the impulse of exciting ideas, new projects or lofty goals in the great outdoors. Aspen is such a special place to call home for so many reasons—but if you are an avid outdoors person, then you are extremely fortunate. The options are endless, the terrain expansive (and mostly public), the access immediate, and the sunshine abundant. The list goes on.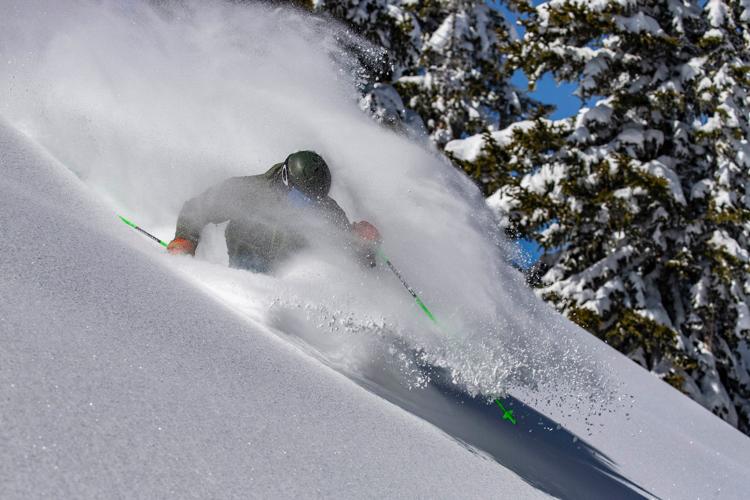 Darcy and I are lucky enough to be in our 15th year living in Aspen. Like many residents, we have worn many hats working in ski shops and numerous restaurants. We cater and teach skiing. We work with ski industry brands and Aspen Ski Co. via sponsorships. Then, five years ago we launched our base layer and athletic apparel company, Corbeaux. We design and test athletic apparel here in the heart of the Elk Mountains, and manufacture everything in the U.S. using sustainable materials. It's our brainchild brought to life. And then we had a real child. Our daughter, Harlan, is now 4 and loves skiing, camping, ice skating, swimming, climbing and driving in the truck. We lucked out.
Through it all, spending time outside in any capacity has been at the heart of what keeps us ticking—from ski descents, to trail runs, to long-distance bike rides. From solo training days to family days on Buttermilk or Independence Pass, we are outside with every opportunity we are given. Our obsession with maps, peak-bagging and long type-two days in the mountains on foot, bike, ski, and with our child will surely keep your appetite whetted … if you like that sort of thing.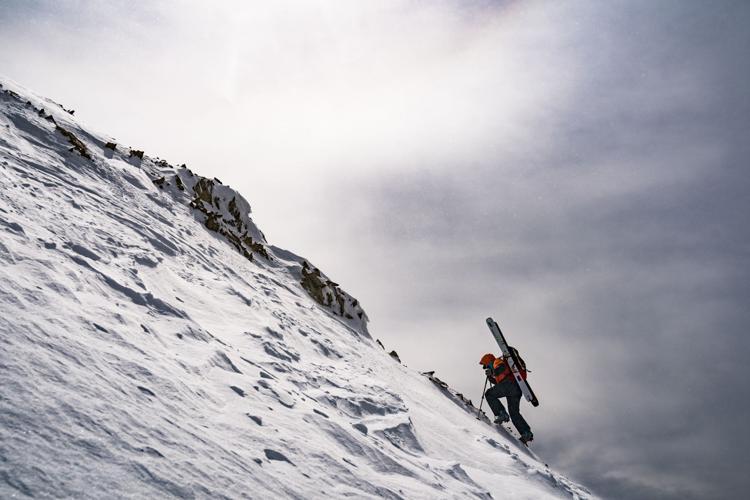 It's now the beginning of March, and spring is in the air. The days are getting noticeably longer. Flowers are sprouting in sun-warmed, snow-free patches around town. And perhaps your feelings of the mid-winter blues are fading. As you get excited for spring and the thought of skiing in a T-shirt with a ____ in your hand, don't get too comfortable. Some of us may be thinking about dusting off the bike or the climbing gear or planning a trip to the beach or desert. But let us remember that March is the snowiest month of the year here in the Colorado Rockies. So why fight that? After all, this is a ski town.
Looking back through photos and spreadsheets (yes, I realize that sounds ridiculous), March has delivered a lot of powder, and a lot of adventure. Warmer storms bring snow in larger quantities with higher water content. It's great for the water table, and great for skiers. But the juxtaposition of that scenario against the thoughts of sunny days and mild weather leaves a bit to be pondered and perhaps mentally prepared for. Settle in, it's only March, and there is a ton of skiing to be done. Let's embrace whatever Mother Nature throws at us and harness the seasonal confusion that will undoubtedly come with it.
Who knows what this March will bring, but I know that I hope it brings lots of snow as well as sun, days of adventure, time with family, and many moments of realizing how lucky we all are to be here.
Follow the adventures on Instagram at @amoskiaspen, @darcenator and @corbeaux_clothing.