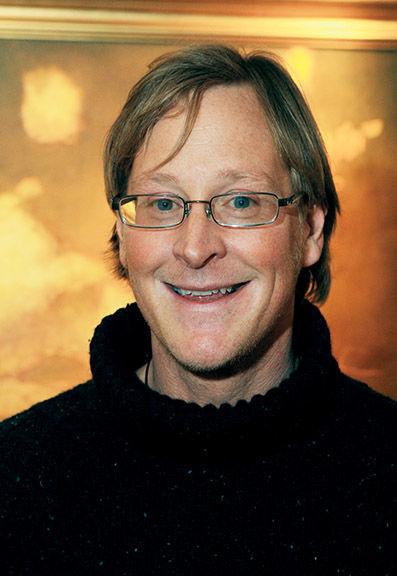 Not so much a rant, but rather resting briefly on a topic timely in many ways. For it is Aspen Peak Week: time to get out and about, stroll with the stars, catch a few turns, turn a few heads and pop some bubbly. No place is as iconic as Aspen during the week between Christmas and New Year's. Whether it's an affair to the tune of the famous Will Smith NYE Champagne-fueled bash of seasons past (the receipt was reportedly $60,000), or you and your two (or three: hey, it is Aspen) private hot-tub flutes, simply put, it's Champagne season.
I'm gonna pass over the usual suspects and leave the Dom, Veuve and Krug up on the shelf (or in the back of the fridge) for now and take a minute to reflect on yet another concept currently experiencing a high-water trending in the neverending ramble of "somm speak": Grower Champagne.
If you don't travel in "somm" rat packs, hang out with squirrelly wine sales reps or spend a bunch of time reading about wine, then let me familiarize you with the notion of Grower Champagne. Unlike some current trends that we could use a little less alliteration on (like natural wine for example), Grower Champagne has no hidden dark side. No moray eel hiding in a dark crevasse to snip at our wine-loving boots.
Grower Champagne is exactly as it sounds: sparkling wine from Champagne, France, obviously, that is grown by the people who make it, mainly small farming families. You see, the (uber famous) tête-du-cuvées come from extremely advanced, well endowed and quite large Champagne production houses. I'm talking about your Dom Pérignon, Veuve Clicquot La Grande Dame, Louis Roederer Cristal or the lovely Pol Roger Cuvée Sir Winston Churchill.
The Grower Champagnes are another lot altogether. They are much more primitive and to scale. Grower Champagne is sparkling wine crafted by growers from their own grapes and cuvées whose aim reflects their respective distinction of terroir. Less than 5 percent of the Champagne imported into the U.S. is Grower Champagne, which says a few things right there. You are less likely to see any on the shelves or be familiar with them. Without the large marketing budgets of the greater brands, they are unable to become household names. In addition, they're not produced in large enough quantities to saturate worldwide markets.
And this points at another truth: Most Grower Champagne could be considered "natural wine," and most tends to be grown with serious attention to detail, with vine health being central to that mission.
One of my favorite Grower Champagnes at the moment is Agrapart & Fils Les 7 Crus Blanc de Blancs (NV). Dating back to the late 1800s, this small winery has grown through several generations of family farmers; from founder Arthur Agrapart to his grandson Pierre, who in the late 1950s to early 1960s acquired many of their current holdings around Avize. Since the 1980s, Pascal and Fabrice Agrapart have run the operation, focusing on the unique expression of the family's vineyards.
The Agraparts' farming endeavor does not rely on the natural farming accolades of "organic" or "biodynamic" classifications per se. Rather, they seek to be in balance, rhythm and sensibility in both the vineyards and winery. They grow chemical-free grapes, and they utilize attentive pruning and homeopathic remedies to aid vines in fighting maladies and parasites.
The Agrapart & Fils 7 Crus is a blend of seven village sites from Avize, Cramant, Oger and Oiry. The vine health I've alluded to helps make a wine that is full of vigor and ripeness, giving this fruit-driven wine a potential for higher alcohol than others, while managing to maintain balance.
This cuvée is bright, delicate, buoyant and tense, with incredible compass points for an entry-level, small-production Champagne priced at around $50 a bottle. White peach, grapefruit-citrus and peach kernel meld with almond and pistachio cream, with a finish of toasted pumpkin-seed bread. With all of that going on, you may just want to skip dinner and head for the hot tub!
Other brands to seek out in local wine shops, or thru your trusted sommelier, are Tarlant, Chartogne-Taillet and Pierre Péters.
Small-production domestic "grower sparkling wine" is on the rise in places like Napa, Sonoma and Paso Robles, as well, which makes them "ripe" for another discussion.
Cheers! Enjoy your time in Aspen, and Happy New Year!! Don't drink and drive! 'Til next year, remember: Wine reveals truth.  
Drew Stofflet lives in Carbondale. Correspond with him at drew.stofflet@gmail.com