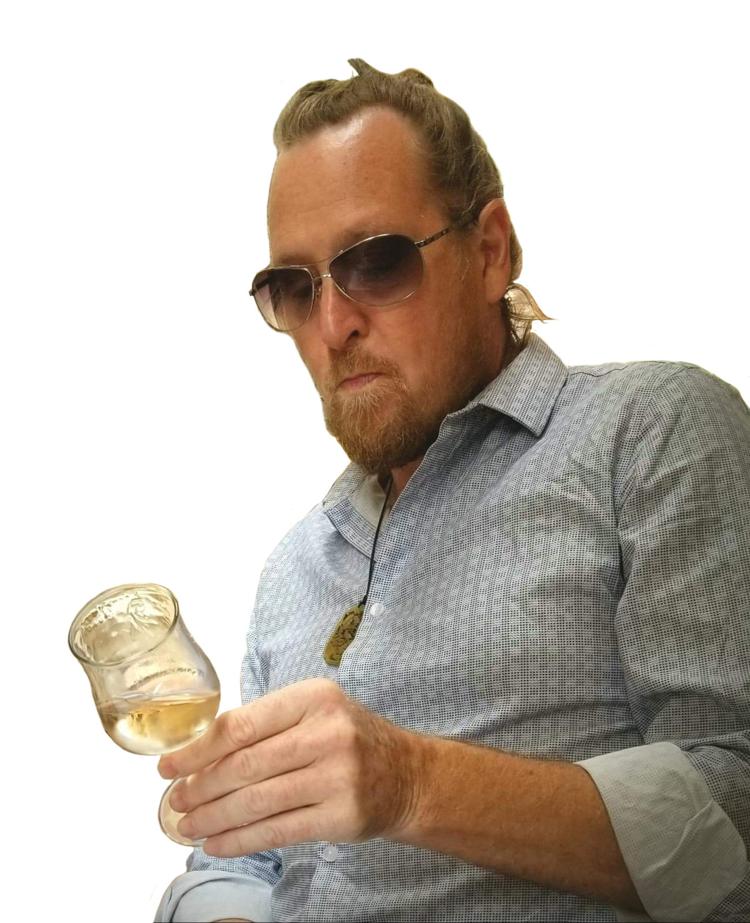 Throughout 2018 I was drenched in the wines of Italy. From trade shows and tastings, doing consulting work for an Italian import company, to a month-long road trip through numerous wine regions of the north and central part of the boot, I took it to the head.
My favorite wine of 2018, if I had to pick, regardless of situation, was a 1991 Fratelli Barale Barolo Riserva (out of a double-magnum), recently enjoyed with friends. I spent a week in Barolo back in May, mostly trying new releases and barrel samples. I visited Fratelli Barale on a tip (from the owner of that double-magnum), which is located (hidden, rather) in the village of Barolo, just a block from the castle. The 1991 was a great revisit: It was aged perfectly and, I would say, just hitting its stride, especially when stored in a three-litre bottle. It was rosy, a little thorny, sprinkled with cool white spice, red-fruited and long on minerality and acid, with an even longer finish. Such a treat, and it paired classically with ravioli and a meat sauce prepared by my Sicilian-bred friend.
My month on the Italian road speeding through valleys, over mountain passes, from sea to shining sea, produced so many memories. But with sometimes upwards of 50 or more wines a day it was hard to single one out. Let's just agree that every sip was magical, from the six-euro ribolla gialla and schioppettino of a larger-production winery in Friuli, to Chianti Classico from the '80s, to 20-year old Barolo out of a magnum.
It was fitting that I ended my year over the course of two nights with a trio of Italian wines that were incredibly balanced, extremely drinkable and each classic in their own way.
The first was the 2015 Vietti Perbacco Nebbiolo delle Langhe. Vietti has been commissioning artists for label art for decades now. The star thistle image on this – accented in crimson-tinted gold leaf – is fitting for this wine. While drinking it, it was as though I was seeing stars. And I'm not talking about Mariah Carey!
I had a chance to spend a day at Vietti back in May, in the village of Castiglione Falletto, tasting, talking and touring with Elena Currado, owner and wife of winemaker Luca Currado. We went down into the cellars of their 14th-century castle and then crawled through a dark hole into a deeper layer, a maze of tunnels with only crawl space. Slime mold dripped from the stones. Castle inhabitants of that time used these as escape routes during invasions.
Vietti is also known for replanting a home barbera vineyard 40 years ago, not ripping it out in favor of the more lucrative nebbiolo grapes for Barolo. Today this vineyard, the Scarrone, is home to barbera ranging from 40 to 100 years in age. Amazing. They also vinified the first arneis, the white wine the region is most known for now. And, of course, the fifth-generation winery has up to 15 crus of nebbiolo with which to play with for Barolo. And for the "declassified" nebbiolo, the Perbacco delivers, with that trademark Langhe triad of rose petal, white spice and lush-but-sour cherry. Ritual lamb's blood for the new year.
Next, a trip over to the east toward Venice and the 2015 Tenuta Sant'Antonio Monti Garbi Valpolicella Ripasso Superiore. The breezy, sunny, rolling hills of the Veneto region are famous for their Valpolicella and Amarone wines, made from blending the corvina grape. Valpo is a traditional still red, while Amarone is made from crushing those same varietals that have been dried on straw mats. This creates a dark, resinous, raisiny concentration for the Amarone.
In 1964, Masi Wine Company began experimenting with a technique of passing the still red Valpo over racks and pans containing crushed dried grapes. This technique irked some traditionalists, yet a new style was born, known as "baby Amarone."
The ripasso wines are great with pizza and burgers – Saturday night wines. They possess a richer palate than straight Valpo, coming across as almost more California-like.
The Tenuta Sant'Antonio Monti Garbi is the most interesting ripasso wine I have had in a long time. It tastes like it was made with intention and perhaps with more dried grapes in the mix (most ripasso is said to be about 10 percent wine from dried grapes).
The Monti Garbi had the essence of Amarone: A flavor profile with hints of raisins, wood-fired pizza oven, orange wood coal (reminiscent of Lebanese BBQ), a red wine core, black currant, Earl Grey tea (bergamot and black tea) and chinotto, the bitter orange fruit of the myrtle-leaved orange tree which makes Campari.
And lastly, New Year's Eve Italian power lunch with a 2014 Travaglini Gattinara: classy nebbiolo from a DOCG in far-flung Gattinara in the way north of Piedmont, at the foot of the Italian Alps. This rich yet lithe nebbiolo is bright red with red brick tones, full of sunny rose, more white spice and a playful-but-serious cherry fruit. Tannins and acid fold into just the right weight of mouthfeel. It's a perfect match with Bolognese or ravioli with red sauce. This is one of my iconic wines of lore; the bottle bears an imprint of the "Pope's hand."
In 2019, my sights are set on New Zealand, Portugal and, of course, Italy.
Happy New Year! Cheers! Remember: Wine reveals truth.
Drew Stofflet lives in Carbondale. Correspond with him at drew.stofflet@gmail.com