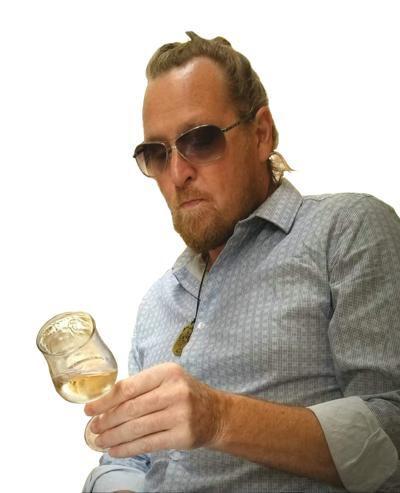 Welcome to Aspen, for the 37th annual Aspen Food & Wine Classic.
The Wagner Park lawn is manicured. The giant white tents are set. Trucks and trailers await, loaded with enough food and wine for a small army.
Oh, and if you look up, you may notice that there is more white in view than just the tents. After a monstrous winter, the peaks around town are still packed with deep snow. The gondola will be taking skiers eager for June turns to the top of Ajax for upper mountain skiing. What chardonnay pairs best with (very) late spring corn snow?
Celebrities, luminaries and food and wine lovers from around the globe are here, ready to kick off Aspen's best weekend of the year. From the opening gala parties on Thursday evening to the closing events that can run late into Sunday, the event features three days of cooking demos from some of the most important chefs in the world; from masters to quickly rising stars. Five massive grand tastings will take place in Wagner Park, and of course there will be the wildly popular and engaging seminars, where lucky ticket holders get a more intimate feel for the action.
Start by shaking off the reverse jet-lag and the altitude adjustment with a little "light cardio" and healthy competition as you line up for the annual running of the celebrity 5K Friday morning. You may not beat these folks on an episode of Chopped, but here's your chance to get ahead on the golden streets of Aspen. Adjust the 6:30 a.m. start time to your Eastern Time Zone clock and it practically feels like you get to sleep in.
This doesn't leave much time to relax and recharge before the first official Grand Tasting, which commences Friday morning at 11:30 instead of the usual 4:30 p.m. public kickoff. If you just can't wait that long, the seminars begin promptly at 10 a.m.
When heading into the tent, a few things to remember: Start (and stay) hydrated. Do head to the nearest offerings of bubbles first. Do make it to the "Wines Of Spain" area. Smile and mingle. Don't try to log it all down in your notebook. Relax, be present and enjoy the moment. You will be amazed at how quickly time goes by. The powers that be wisely added 15 minutes to increase each of the five public grand tastings to one hour and 45 minutes. The Grand Tastings are now slated to run at 11:30 a.m. and 4:30 p.m. Friday and Saturday, and 12:45 p.m. on Sunday.
And about those informative — and sometimes zany — seminars: I have picked out a few of the highlights. Martha Stewart starts the festival express rolling right with seminar #101 entitled "Summer Entertaining." Who doesn't love a little summer soiree, and a little Martha Stewart. Also in that time spot is "Vino Alpino" (#111), hosted by former Aspen resident Bobby Stuckey. The master sommelier, restaurateur (Boulder Frasca) and former professional European-based cyclist will share his love of "alpine style wine," a topic dear to my heart. As the host of San Francisco public television KQED's long running interactive food show "Check Please," Leslie Sbrocco is more than qualified to lead a discussion on all things domestic, with "Born In The USA" (#105). The raucous laughter coming from directions other than these gatherings will most likely be coming from Mark Oldman's latest installation of his velvet-roped visions: "Wines For Quadrillionaires" (#107). Growing from his theme of Wines For Millionaires, Billionaires, Trillionaires and Zillionaires, and maybe playing on the wild growth of tech-sector IPO stock gains, Oldman will tell us what — during this, the richest weekend of the year in Aspen — those people are drinking. Besides those $20,000 bottles of Domaine de la Romanee-Conti I was mindlessly swilling last week, is there anything else I should know about, Mark? And let's not forget the inimitable Laura Werlin — the SF-based High Priestess Of Cheese — will be on hand to ooze about all things curdled milk in her talk entitled "United States Cheese And Wine Revolution" (#308).
Beyond the main ticket, there is the "Last Call AMEX Dance Party" at Casa Tua Friday night at 10 p.m., while at the same time the Belly Up hosts "Butter Up with JAM Cellars," Napa's newest incantation of the "drink wine and party like a rockstar" vibe. Locals and those in the know (and those with an invite) will be saving themselves for "Wine In the Mine #8." This is the brainchild of Ben Parsons and the Infinite Monkey Theorem winery; Denver's original wine-party people who introduced you to sparking wine in a can 10 years back. Saunter up the ski hill apron and slink down into the vast, cool depths of the Smuggler Mine. In addition to "infinite monkeys", count on plenty of food, wine, beer and a silent disco.
If silence is golden to you, then try this: Take a break from the hubbub and stroll away from the downtown core to the John Denver memorial along the banks of the gushing Roaring Fork River, full of cool refreshing snowmelt.
Whatever you get into this weekend, have a blast. Slow down, smile, stay hydrated and DON'T DRINK AND DRIVE. Aspen is the place to be, and one of the best places to drink wine. Cheers! Remember, food and wine reveal truth.
Drew Stofflet lives in Carbondale. Correspond with him at drew.stofflet@gmail.com