Not only is Theatre Aspen kicking off its season, there are a few more options for theater lovers this weekend and going into the summer.
Aspen Historical Society will put on a live performance of "A Briefly Complete History of Aspen" on Saturday. The play, as its title implies, tells the history of Aspen with song, dance and some improvisation. It is put on by professional actors and historians Nina Gabianelli, Mike Monroney and Travis Lane McDiffett.
The performance was created by Monroney in 2010, according to Eliza Burlingame, marketing director for Aspen Historical Society. Gabianelli was one of the original performers and McDiffett joined the crew in 2014. Burlingame said that the show is put on for private events year round, but this weekend's show is one of three free opportunities for the public to see it, the other two being at the Ice Cream Social in August and an abridged version during Winterskol.
"This is just one example of historical theater that the Aspen Historical Society has," said Burlingame. She added that the show has grown and changed over time and that no two performances are exactly the same.
"A Briefly Complete History of Aspen" will be shown at the Wheeler/Stallard Museum Grounds at 10:30 a.m. on Saturday. The show is 45 minutes and seating will be first-come, first-serve. Burlingame encouraged everyone, whether they've seen the show before or not, to come out and learn a little bit more about the history of the Silver City.
For more information, visit aspenhistory.org.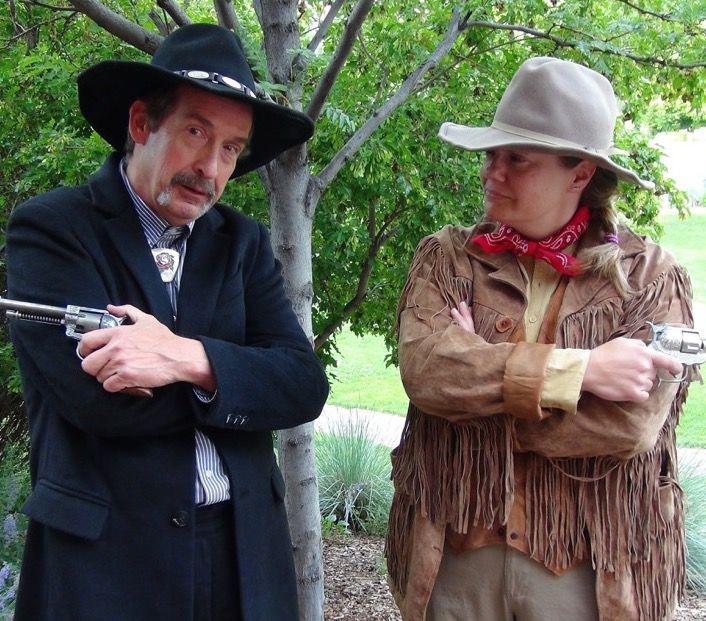 For Shakespeare fans, Basalt will be the place to be this summer.
The Hudson Reed Ensemble is moving Shakespeare in the Park from Aspen to Basalt this year, according to a statement from the Hudson Reed Ensemble, citing the loss of rehearsal and performance space in Aspen. A local theater troupe, the HRE has been performing Shakespeare in the Park for 12 years in Aspen.
"I have spent most of my creative life in Aspen and leaving is like leaving home and starting afresh," HRE artistic director Kent Reed said. "But leaving home is a growth experience and I am so pleased that the town of Basalt has opened its arms to us and we are very excited to become a part of Basalt's vibrant and growing arts community."
Set in Midland Park, performances will include a series of three scenes from Richard III, The Taming of the Shrew and Romeo and Juliet. The shows will go for an hour and mirror the first season of Shakespeare in the Park in Aspen.
"Just as in Aspen 12 years ago, we wanted to initiate folks unacquainted with Shakespeare to gain an appreciation of his work through these bite-sized, easy to digest, samples of his work," Reed said in the release.
Performances are today, Saturday and Sunday as well as July 19 and July 21. Curtain is 7 p.m. and people are encouraged to bring a picnic.