Alia Joonas had a goal—to open a café by the time she was 30. A lofty ambition, to be sure, but she also had a plan. One that she refined over 10 years as she pursued a degree in hospitality at the exacting Vatel International Business School in Nimes, France, and gained valuable front-of-house experience at various restaurants around the world.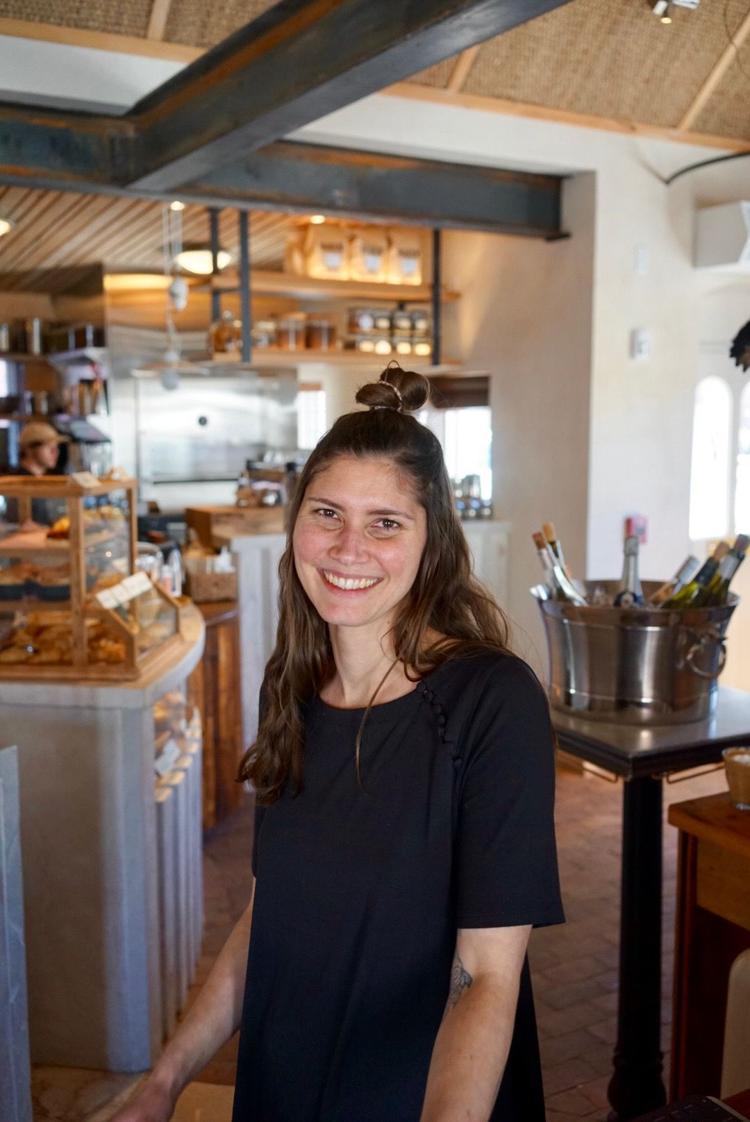 At one point the plan consisted of a chain of bakeries on her native Mauritius, but a move to Aspen, and a fortuitous meeting with her partner, Aspenite Bridger Smith, led her to realize her dream on Restaurant Row rather than on an island republic in the Indian Ocean 2,000 miles off the coast of Africa. With Bear Den opening this month, Alia beat her self-imposed timeline by two years. We're lucky she did.
Located in a fully renovated Victorian cottage at the corner of Hopkins and Monarch streets, Bear Den consists of 28 seats for dining on-site, and counter service for coffee, pastries and other baked goods to take away. Originally slated to serve breakfast and lunch, the team has already responded to early demand by adding happy hour dinner options and stretching the operating hours until 9 p.m.
The state-of-the-art bakery, which occupies a basement kitchen in the same building, is connected to the cottage by a dumbwaiter and staffed 24 hours a day. This continuous baking explains how the grab-and-go cases—filled with croissants, quiches, cinnamon rolls and muffins–never seem empty, and how each sandwich features a different type of bread.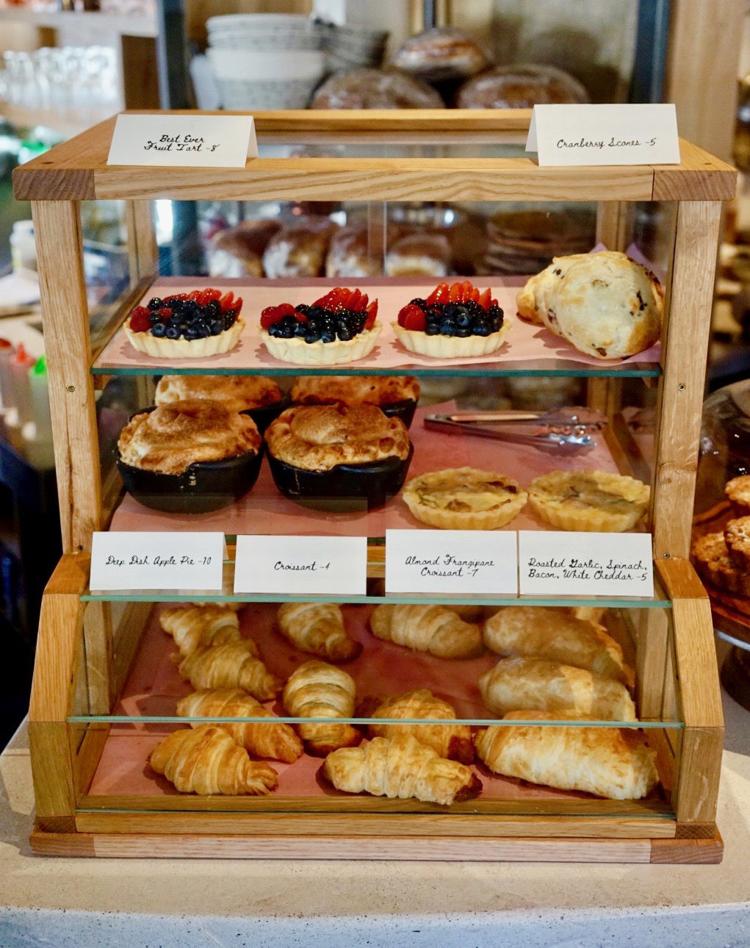 The menu is a mélange of comfort foods that draw from Alia's family and personal recipes. Breakfast features quinoa and granola bowls, egg sandwiches on homemade muffins, challah French toast and homemade tartines served open-faced on sourdough. The Thai noodle salad, made from Alia's mothers' recipe with seared steak and citrusy vermicelli rice noodles, is a lunchtime standout and a childhood favorite of hers and her brother's (who relocated to Aspen after university to help with the project). The Portobello grilled cheese with taleggio, tomato and basil on sourdough is Alia and Bridger's go-to home snack.
You will never leave Bear Den thirsty. There is coffee—espresso drinks and pour-overs—made with beans from Denver's Huckleberry Roasters, as well as a surprisingly extensive wine and cocktail program. There are pairing recommendations alongside menu items, for both breakfast and lunch, to nudge you in the right direction (which is to always order the morning mimosa).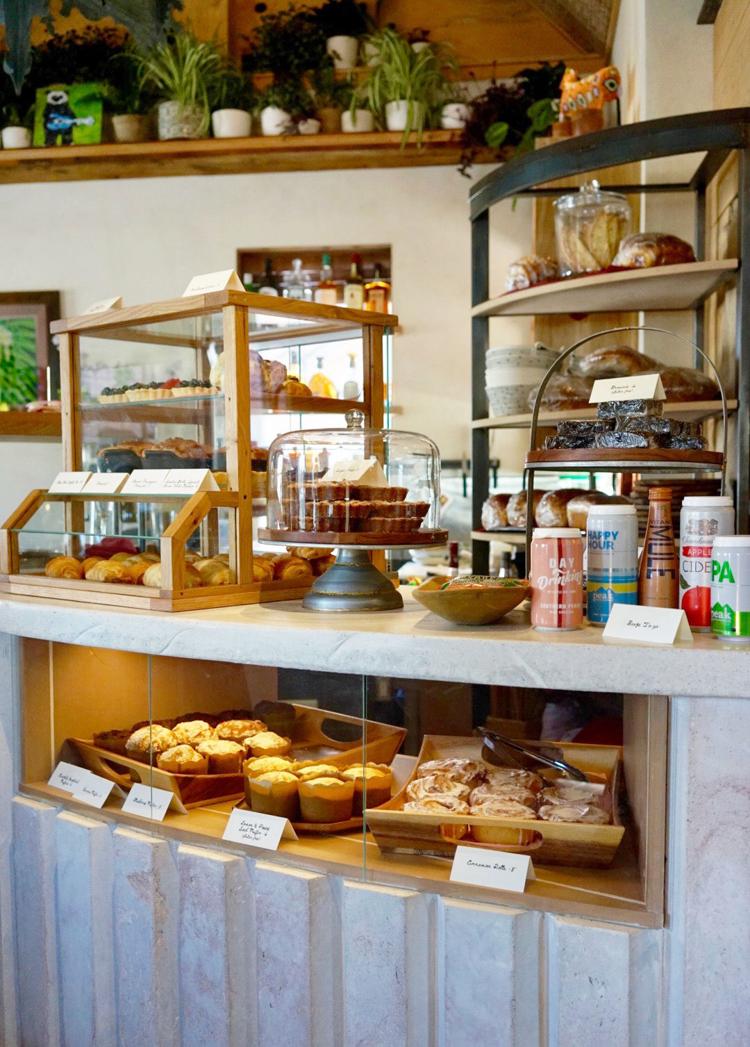 While Joonas focused on the physical and conceptual aspects of the menu, dialing in recipes, exploring the nuances of baking at altitude and even illustrating the namesake bear, Smith was sweating all the building details. With a background in architecture and development, Bridger's creativity and fabrication chops are on full display in the space. From the poured concrete counters to the tables, seating and hanging planters, everything was custom designed by Bridger. A soaring ceiling texturized with sisal, exposed steel beams and an abundance of windows make the room bright and airy. The space is industrial but cozy and manages not to feel cramped, which is quite a feat with diners and staff sharing only 700 square feet.
Opening Bear Den was a huge success for these entrepreneurs, but Alia and Bridger aren't done yet. In fact, this is just phase one of the plan. The duo are in the midst of reimagining a much larger space in the same building, formerly home to the Cooking School of Aspen and Steak Pit, as a 70-seat fine dining establishment.
Personally, I can't wait to see what they come up with.
Oliver Sharpe will eat your snacks. He can be invited to things at oliver@wheresoliver.com and @wheresoliver.