MARKET SNAPSHOT
Below is the highest- and lowest-priced closing on a free-market, private, whole ownership sale from the transaction records printed below.
High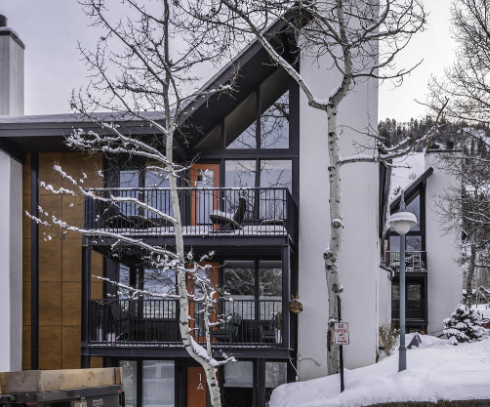 Downtown Aspen
800 S. Mill St.
Fifth Avenue, Unit 6, Building A
This three-bedroom, three-bathroom condominium features 1,093 square feet of floor space. It's a top-floor, corner unit with a fireplace. 
$2,430,000
Low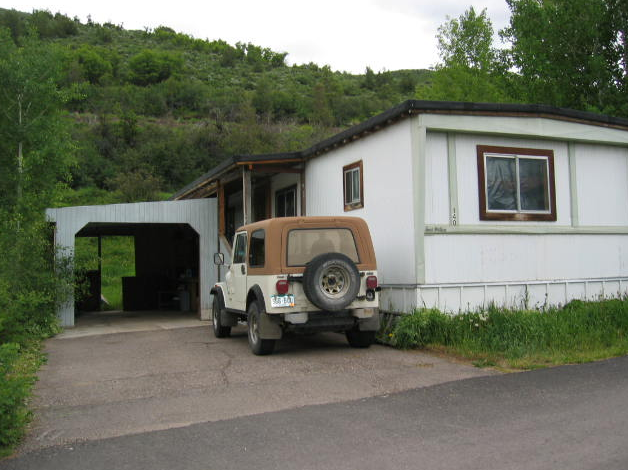 Aspen Village
Lot 140
Built in 1972, this single-wide trailer home has 938 square feet of living space and one bathroom. It sits on a 5,302-square-foot lot and has carport parking.
$200,000
Year to date, Jan. 1 to March 27, 2020
*According to activity tracked by the Aspen-Glenwood MLS for Pitkin County (residential sales only, compared to the same time period last year).
Total transactions: 63 (up 14 percent) 
Total sales volume: $173,156,000 (up 63 percent)  
Sales to list price ratio: 94 percent (down 2 percent)
Active listings: 305 (down 22 percent)
Real Estate Transactions
Grantor: Allen, Roberta K
Grantee: MJLJ LLC
Property: Fixed Week 11 & Floating Week GA Resort 49
Cost: $135,000
Grantor: Chart House Project Owner LLC
Grantee: Levit Trust
Property: Fractional Interest C10 Dancing Bear Residences Aspen MS10; Tunnel Easement Dancing Bear Residences Aspen
Cost: $975,000
Grantor: Farber D, Steven Trust
Grantee: McLam Snowmass LLC
Property: Top of the Village 101 Aspen Leaf
Cost: $875,000
Grantor: Hughes, Gary; Hughes Lori
Grantee: Baikal Realty VL LLC
Property: Country Club I 17
Cost: $1,900,000
Grantor: Sanchez, Loura K
Grantee: 301 E Hyman LLC
Property: Use Weeks 35, 44, 47 Prospector 103
Cost: $30,000 
Grantor: Herndon Trust; Herndon, Michael C Trustee; Herndon, Teresa W Trustee
Grantee: 301 E Hyman LLC
Property: Use Weeks 14, 40, 48 Prospector 203
Cost: $34,000
Grantor: Douglass, David L Trust; Douglass, David L Trustee
Grantee: 14 Hotaling Court LLC
Property: 1/8 Fee Ownership Residences at the Little Nell Condo F204
Cost: $1,615,000
Grantor: Wells Fargo Bank
Grantee: Guthrie, David
Property: 14 9 86 W2SW4; 15 9 86 E2SE4
Cost: $925,000
Grantor: APCHA
Grantee: Landers, Kyle; Landers, Katie
Property: South Aspen Street PUD North CWH-B-200
Cost: $359,996
Grantor: Stephens, Brad
Grantee: Jacobs, Andrew S
Property: Interlude 106 B
Cost: $835,000
Grantor: Black, Judith M Trust; Black, Judith M Trustee; Black, Douglas C Trustee
Grantee: Krenzel Lett Properties LLC
Property: Assay Hill Lodge 533; Assay Hill Lodge 13433
Cost: $825,000
Grantor: Pecarovich, Richard Bradford Trustee; Pecarovich, Richard Bradford Trust
Grantee: Marriott, Robert
Property: Fifth Avenue 13 B
Cost: $827,500
Grantor: Hallisey, William J
Grantee: Woodward, William H
Property: Aspen Village 140
Cost: $200,000
Grantor: Tyler, Sandra Scott Trust; Tyler, Sandra Scott Trustee
Grantee: On Skibbatical LLC
Property: Fifth Avenue 6 A
Cost: $2,430,000