MARKET SNAPSHOT
Below is the highest- and lowest-priced closing on a free-market, private, whole ownership sale from the transaction records printed below.
High
Aspen core
695 S. Aspen St., Unit C3
Condominium in One Aspen development near Lift 1A, new construction.
$9.5 million
Low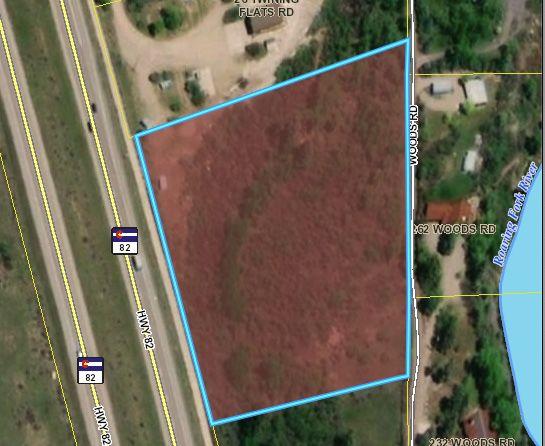 Woody Creek
Twining Flats Road
4 acres vacant land, fronting Highway 82
$250,000
Year to date, Jan. 1 to Feb. 21, 2020
*According to activity tracked by the Aspen-Glenwood MLS for Pitkin County (residential sales only, compared to same time period last year).
Total transactions: 35 (up 52 percent) 
Total sales volume: $ 110,642,000 (up 59 percent)  
Sales to list price ratio: 94 percent (down 1 percent)
Active listings: 275 (down 22 percent)
Real Estate Transactions
Grantor: Gary, Emily
Grantee: Wilcox, John G; Wilcox, Juliet
Property: Brush Creek Village 2 7
Cost: $1,100,000
Grantor: Snowmass Capitol Peak Investments LLC
Grantee: Put Out the Vibe LLC
Property: Capitol Peak Lodge Condo 3402 2A
Cost: $2,280,000
Grantor: Doan, Marianne G
Grantee: Baird, Randall D; Baird, Suzanne S
Property: Timbers Club at Snowmass S50
Cost: $140,000
Grantor: ASV Aspen Street Owner LLC
Grantee: Aspen Lift Holdings LLC
Property: South Aspen Street PUD South C3
Cost: $9,500,000
Grantor: 712 West Francis Street LLC
Grantee: BWI Financial LLC
Property: E2 Aspen City of 15 P Aspen City if 15 Q
Cost: $7,700,000
Grantor: Burns, Michael R; Burns, Tamara L
Grantee: Reveal, Michael; Clark, Casare
Property: Smuggler Park 321
Cost: $1,250,000
Grantor: Gardner, Todd; Gardner Katharine T
Grantee: Twining Woods
Property: 16 9 85 13; 16 9 85 16
Cost: $250,000
Grantor: Gradinger, Gilbert Trust; Gradinger, Sally Trust; Gradinger, Sally Trustee; Gradinger Gilbert Trustee
Grantee: Mardigian, Robert
Property: Residence Interest No. 10 Aspen Highlands Condo 8315
Cost: $45,000
Grantor: APCHA
Grantee: Suazo, Jason; Krivonen, Marcia
Property: Centennial Condo 0205
Cost: $273,656
Grantor: 630 East Hyman Avenue 202 Partners LLC
Grantee: Sol Aspen
Property: Crandall Building Condo 202
Cost: $350,000
Grantor: Dancing Bear Project Owner LLC
Grantee: Fairbanks, Marion Bell Trust
Property: Fractional Interest F4 Dancing Bear Residences Aspen DB4; Tunnel Easement Dancing Bear Residences Aspen
Cost: $975,000
Grantor: Beck, Patricia Davis Trust
Grantee: Chart House Project Owner LLC
Property: Fractional Interest C10 Dancing Bear Residences Aspen MS10; Tunnel Easement Dancing Bear Residences Aspen
Cost: $975,000
Grantor: Arena Roja Properties LLC
Grantee: SV Limelight Development LLC
Property: Base Village Hotel & Residences 505
Cost: $1,924,342
Grantor: Bassore, Brad D
Grantee: Johnson, Andrew
Property: Use Weeks 11, 34, 47 Shadow Mountain Lodge 11
Cost: $9,500
Grantor: SV Limelight Development LLC
Grantee: Arena Roja Properties LLC
Property: Base Village Hotel & Residences 433
Cost: $4,130,000