Market snapshot
Below is the highest- and lowest-priced closing on a free-market, private, whole ownership sale from the most recent Pitkin County transaction records.
High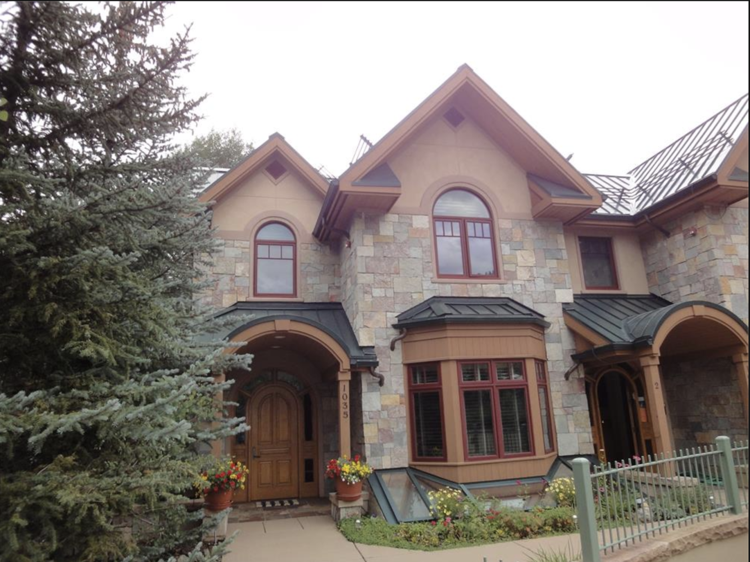 Aspen
Located at 1035 E Durant Avenue, this townhome offers five bedrooms and four bathrooms with almost 4,000 square feet of living space.
$8,200,000
Low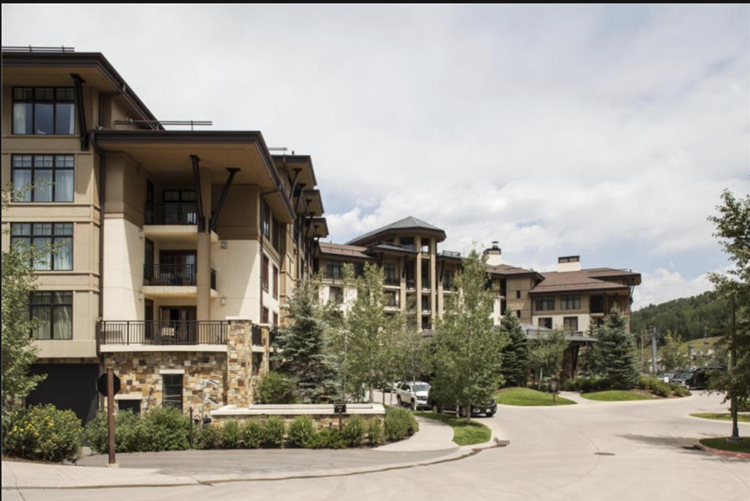 Snowmass
Top floor studio condo with 447 square feet of living space offering ski-in/ski-out access. Short walk to mountain or the pool. Deck offers great views.
$310,000
Real estate transactions recorded, July 26 - Aug. 1
Grantor: Wiltfang, Jeff
Grantee: Burns, Kimberly Anne
Property: Crystal View Heights 1 7A
Cost: $570,000
Grantor: McGarvey, Eugene J JR Trustee; McGarvey, Eugene J JR Trust
Grantee: Gathright, Jennifer; Gathright, Brian
Property: Top of the Village 101 Aspen Trails
Cost: $885,000
Grantor: Gold, Howard S
Grantee: Duffey, Diana Trust
Property: Oh-be-joyful acres 7
Cost: $$3,195,000
Grantor: Cancilla, Jeanne M
Grantee: Doan, Heather
Property: Concept 600 202
Cost: $1,945,000
Grantor: 619 N Fourth Street LLC
Grantee: 619 B 4th St LLC
Property: Part of Hallams Addition 99 16-20
Cost: $6,000,000
Grantor: Stiehl, Sarah
Grantee: Berry, Alexandra M
Property: Willows B7
Cost: $310,000
Grantor: Second Life LLC
Grantee: Hucklebutt House LLC
Property: Chateau Roaring Fork 30 A
Cost: $2,450,000
Grantor: Goldberg, Alex; Goldberg, Susan O
Grantee: Steiner, Nelson Trust
Property: Club Interest A7-VIII Timbers Club at Snowmass A7
Cost: $275,000
Grantor: Nelson, David W; Malin, Edwin
Grantee: Joshua Enterprises LLC
Property: 15 9 85 SW4SE4 4
Cost: $33,500
Grantor: Ferguson, Robert M; Ferguson, Andrea W
Grantee: Berg, Erik S; Berg, Summer Woodson
Property: Melton Ranch II 23
Cost: $2,035,000
Grantor: Munsell, Flody Darrell Trustee; Munsell Floyd Darrell Trust; Munsell, Jane R Trust; Munsell, Jane Trustee
Grantee: Mason, Seth; Mason, Jessica
Property: 34 8 66 SE4NW4 T26
Cost: $619,000
Grantor: APCHA
Grantee: Blumentritt, David; Blumentritt, Natalie
Property: Marthinsson Nostdahl 8
Cost: $212,225
Grantor: Mang, Gerald; Rice, Timothy
Grantee: Aspen Fractional Holdings LLC
Property: Weeks 14, 39, 49 Prospector 208
Cost: $41,250
Grantor: Gendron, Raymond O; Gendron, Jane P
Grantee: Tamburro, Amanda
Property: Stan Weis LLC Subdivision Exemption A
Cost: $355,000
Grantor: Deangelo, Cecily; Deangelo, Zachary
Grantee: Braun, Brittany D
Property: Cathers Duplex A
Cost: $1,170,000
Grantor: Braun, Brittany Dylan; Braun, Micahl Ryan
Grantee: Handler, Steven P; Koran, Janet M
Property: Country Club Townhomes 46
Cost: $1,850,000
Grantor: Aspen Fractionals Partners LLC
Grantee: L Malloy Enterprises LLC
Property: 1/8th Fee Ownership Interest Residences at the Little Nell Condo F403
Cost: $2,325,000
Grantor: Vierk, Dan A Trust; Vierk Dan A Trustee
Grantee: Aspen Fractional Holdings LLC
Property: Use Weeks 1, 24, 25 Prospector 106
Cost: $37,500
Grantor: Gueikian, Cesar Trustee; Gueikian, Cesar Trust
Grantee: Thunderbowl 9 LLC
Property: Aspen Highlands Village PUD Thunderbowl Townhome Residences 9 C
Cost: $5,400,000
Grantor: Carlson, Lana S
Grantee: Dorn, Shelli
Property: 16 9 88 SW4NE4
Cost: $625,000
Grantor: Baker, Nicholas III
Grantee: Taylor, James; Taylor, Imelda; Taylor, Kathryn
Property: Crystal River Park 19
Cost: $512,000
Grantor: Superman LLC
Grantee: Aspen Residence LLC
Property: River Glen 1
Cost: $8,200,000
Grantor: Red Butte LLC
Grantee: 1360 Red Butte LLC
Property: 1 10 85 SW4 25% Interest
Cost: $2,087,500
Grantor: Zimmerman, Harriet M Trust; Altschuler, Robert A Trustee; Marx, Claire A Trustee; Olearly, Nancy A Trustee
Grantee: 1360 Red Butte
Property: 1 10 85 SW4 75% Interest
Cost: $6,262,500
Grantor: Ferguson, Matthew; Ferguson, Kristine M
Grantee: Smith, Meredith
Property: Melton Ranch II 44
Cost: $3,350,000
Grantor: Filler, Julie Trustee; Filler, Mark Trustee; Filler, Julie Trustee; Filler, Mark Trust
Grantee: 1044 Two Creeks LLC
Property: Parcel B Two Creeks 32; Two Creeks Parcel B East Village PUD
Cost: $7,650,000
Grantor: Williamson, Greg
Grantee: Ferguson, Matthew C
Property: Brush Creek Village 8 1 4
Cost: $2,830,000