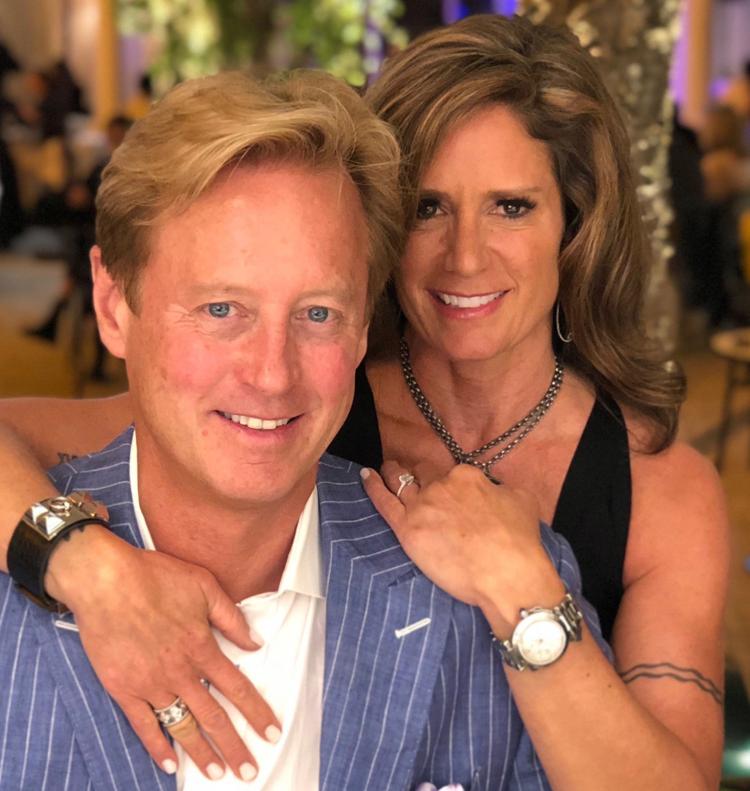 On March 14, Gov. Jared Polis ordered the closure of all ski areas in Colorado due to coronavirus spread. That was followed on March 25 by a sweeping mandate from the governor for all 5.8 million residents in the state to stay at home and for all nonessential businesses to close statewide.
Similar orders were being issued by governors across the country. The bulk of these shutdown orders have been kept in place through the end of April into mid-May. These orders have had a huge impact on local economies, including Aspen's and Snowmass Village's, and subsequently the health of the real estate market.
During the roughly 30-day period since the state's stay-at-home order, reported cases of COVID-19 across the U.S. have increased from about 65,000 to over 872,000, nearly a 14-fold increase. At the same time, the number of deaths has increased from just 1,260 to over 50,000, a roughly 40-fold increase. In the past month, the U.S. economy has shrunk in size by an estimated 25-30% and the unemployment rate has skyrocketed from 3.5% in February to an estimated 15-20%. Also, 95% of airline traffic has been eliminated.
At this time, there is no proven treatment to cure or prevent the spread of COVID-19 other than social distancing and quarantines. Recent trials of drugs such as hydroxychloroquine and remdesivir, developed by Gilead Sciences, which were hopeful treatments, have now proved to be failures. Depending upon whom you listen to, an effective vaccine against the coronavirus that could be widely available to the U.S. population could be at least 18 months to three or more years away.
Against this backdrop, every public official across the country is struggling with the same question of when and if it's time to lift stay-at-home orders and reopen the economy. Today, April 27, the Colorado statewide stay-at-home order is being lifted.
Each county within the state can decide when and to what degree to lift local restrictions and to what degree and under what conditions certain businesses will be allowed to open. Counties are taking divergent paths. While Eagle County, home to Vail Ski Resort, is pushing to be the first county in the state to open its businesses and start welcoming back visitors, there are other counties like Gunnison that are following a completely opposite path.
On April 14, Gunnison County closed its doors to all nonresidents, including second homeowners who were attempting to escape places like Texas to take refuge in their houses in Crested Butte. The county authorities rationalized its actions because it had one of the early outbreaks of COVID-19 in Colorado brought to the county by out-of-state skiers, and with only 24 hospital beds, it could quickly be overrun by people not used to the high altitude and at greater risk of respiratory disease. Under the order, if you're not a full-time resident of Gunnison County and you're in the county, other than traveling through to get to another destination, you are subject to a fine of up to $5,000 and 18 months in jail. Gunnison County once before imposed a similar restriction in October 1918 to avoid an outbreak of the Spanish flu, an earlier H1N1 virus similar to COVID-19, when it hit Colorado a century ago. While 8,000 people died in Colorado from the Spanish flu from 1918 through 1919, Gunnison County only experienced five casualties.
Local officials across the U.S. are making very different and difficult decisions on how to deal with the fallout from the coronavirus. The entire country has become a giant social, economic and biological laboratory with a wide variety of strategies being tested in real life to see what may work the best. The health of the Aspen-Snowmass economy, the local population and the real estate market will likely hinge on how well Pitkin County deals with the COVID-19 outbreak over the next few months. No one knows for sure how this may end, but it will end. The 1918 Spanish flu pandemic which infected one-third of the world's population and killed upwards of 50-100 million people took about three years to run its course. A century ago, the communities that handled that outbreak the best emerged at the end with the fewest casualties and the strongest economic rebounds.
The preservation of the Aspen brand and the Aspen Idea of a healthy mind, body and spirit, could depend to a great degree on how the local community navigates through this crisis. If it is handled correctly, the Aspen-Snowmass area will likely emerge from this crisis with its economy and population intact, and its real estate market even more desirable to buyers.
Lori Small is a luxury real estate broker associate with Coldwell Banker Mason Morse; William Small is the founder and CEO of Zenith Realty Advisors LLC, a commercial-investment real estate advisory and investment firm. Lori can be reached at Lori@LoriSmall.com and William can be reached at William.Small@ZenithInvestment.com.