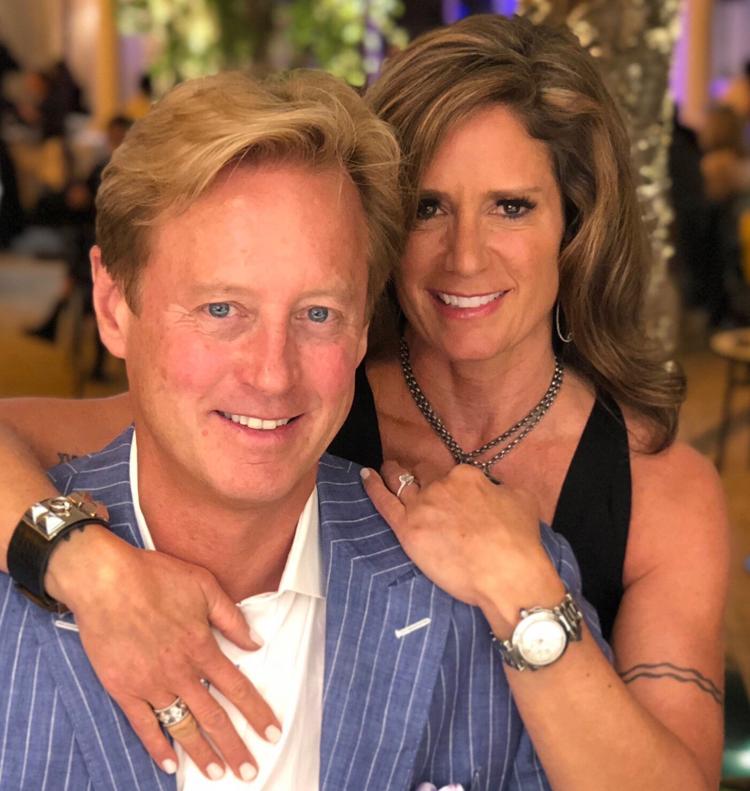 Uncertainty mixed with optimism makes for an interesting environment when it comes to making investments, particularly large investments like real estate. But today, these two forces are prominent influences in our Aspen-Snowmass real estate market.
In the first five months of this year, the country has gone from what seemed like a stable growing economy with a record low unemployment rate of 3.5% and a stock market setting new records, to a global pandemic crisis that led to a global economic shutdown and unemployment that lingers in the 13-14% range. Both of which have led to a Fed prediction of a record 53% drop in the country's GDP in the second quarter and to social unrest in the streets of the nation's cities not seen since the 1960s. Just when it looked like a period of extreme uncertainty was taking over, the Labor Department reported last Friday an unexpected rebound in U.S. employment with the nonfarm payroll jumping by 2.5 million jobs.
On top of this economic and social turmoil, we see a stock market that's gone through a sharp 34% drop and an equally impressive 43% rally back to levels just below the stock market highs of mid-February. We also see a COVID-19 pandemic that is far from under ­control with total U.S. ­cases approaching two million and predictions of a potential second wave in the fall. Also, health care experts have different opinions about when an effective vaccine against the COVID-19 virus will be available for the masses.
In the background, the country is also going through an election year that could be one of the most divisive in our history. With this perfect storm of uncertainty, mixed with a bit of optimism, swirling around the country and the world, you would expect the local Aspen-Snowmass real estate market would be impacted. We've now had almost a full quarter under this period of economic and social uncertainty to review the impact on our local real estate market.
During the period from mid-March to early June this year, there were 42 closings throughout the Aspen-Snowmass market, of which only five were properties that went under contract after March 15, the first day of the economic shutdown mandated by Colorado's governor. In comparison, during the same period in 2019, the market experienced 124 residential real estate closings. In March, April and May of 2019, the total volume of residential real estate sales was roughly $387 million.
During the past three months, total sales volume in the Aspen-Snowmass real estate market was roughly $194 million, a 50% decline from 2019. The two months hardest hit by this year's pandemic shutdown, April and May, saw a 72% decline in sales volume from April and May 2019. At the same time the volume of sales declined significantly, the number of active listings in the Aspen-Snowmass market also declined to only 436 as of the end of May, a low number not seen since fall 2006.
On the positive side, with available listings in the market at an all-time low, there was a spike of 47 new listings in May. These new listings, however, include a significant number of properties that were removed from the market right after the virus-induced economic shutdown. The other positive sign is a jump in properties that have gone under contract since April 1, after which the extent of the impact of the COVID-19 crisis was becoming obvious. Currently, there are 31 properties that went under contract after April 1, representing roughly $112 million in potential sales transactions. If all these purchase contracts close over the next 60 days, it would be a significant rebound in the market from the April and May closing activity. In comparison, the market averaged about $116 million in monthly sales during 2019.
What seems to be a pickup in demand for Aspen-Snowmass real estate, at least in the short term, could be evidence of a return to market conditions seen before the pandemic, a rebound caused by pent-up demand from buyers who had planned to shop and buy Aspen-Snowmass property prior to the pandemic outbreak, or, as some people think, the unfolding trend of people wanting to escape the cities. As the Aspen and national economies start reopening again, there is a sense of optimism that the worse of the pandemic's economic impact may be behind us. But despite this renewed optimism, we still have to keep in mind that a COVID-19 vaccine, the holy grail to remove the uncertainty, could still be months away, and the 2020 election is picking up momentum.
What happens next is anyone's guess. As Yogi Berra said, "Making predictions is hard, especially about the future…"
Lori Small is a luxury real estate broker associate with Coldwell Banker Mason Morse; William Small is the founder and CEO of Zenith Realty Advisors LLC, a commercial-investment real estate advisory and investment firm. Lori can be reached at Lori@LoriSmall.com and William can be reached at William.Small@­ZenithInvestment.com.