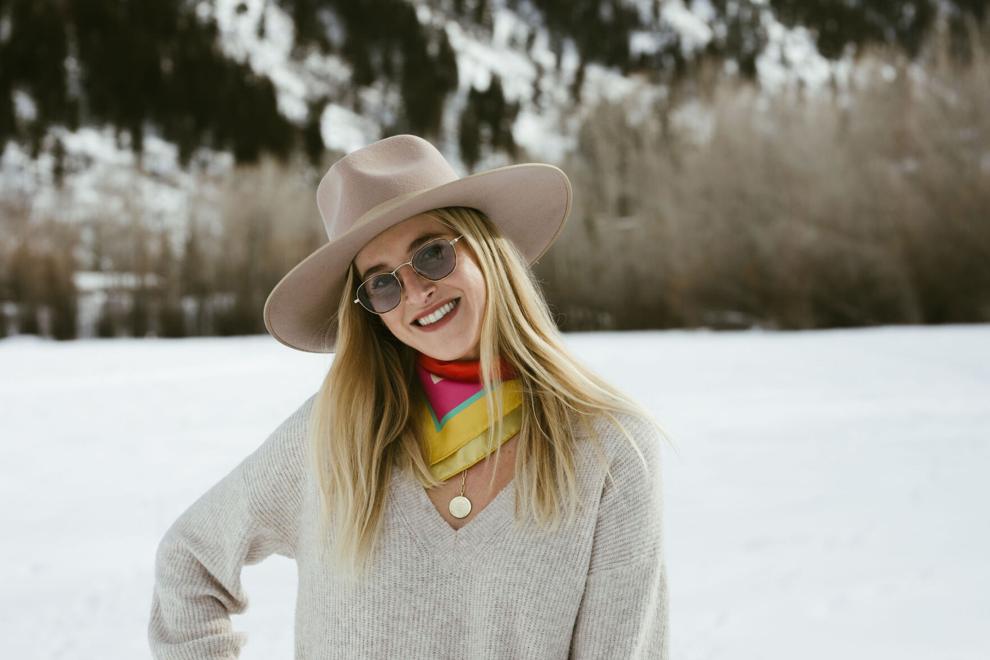 After losing work and being forced into lockdown last March at the onset of the pandemic, Nicola Clarke began illustrating as a creative outlet.   
Fast-forward 10 months to January, Clarke launched her own business — called "cocobaby" — whereby the fruits of her quarantine labor could be felt and worn via her silk scarves. By March, the 30-year-old Aspenite had nearly sold out of her hand-illustrated scarves.   
"It's like a designer's dream being able to produce something that you can physically see, and you physically illustrated, which is really cool," Clarke said Monday. She noted the tangible nature is also special "because everything is so digital these days."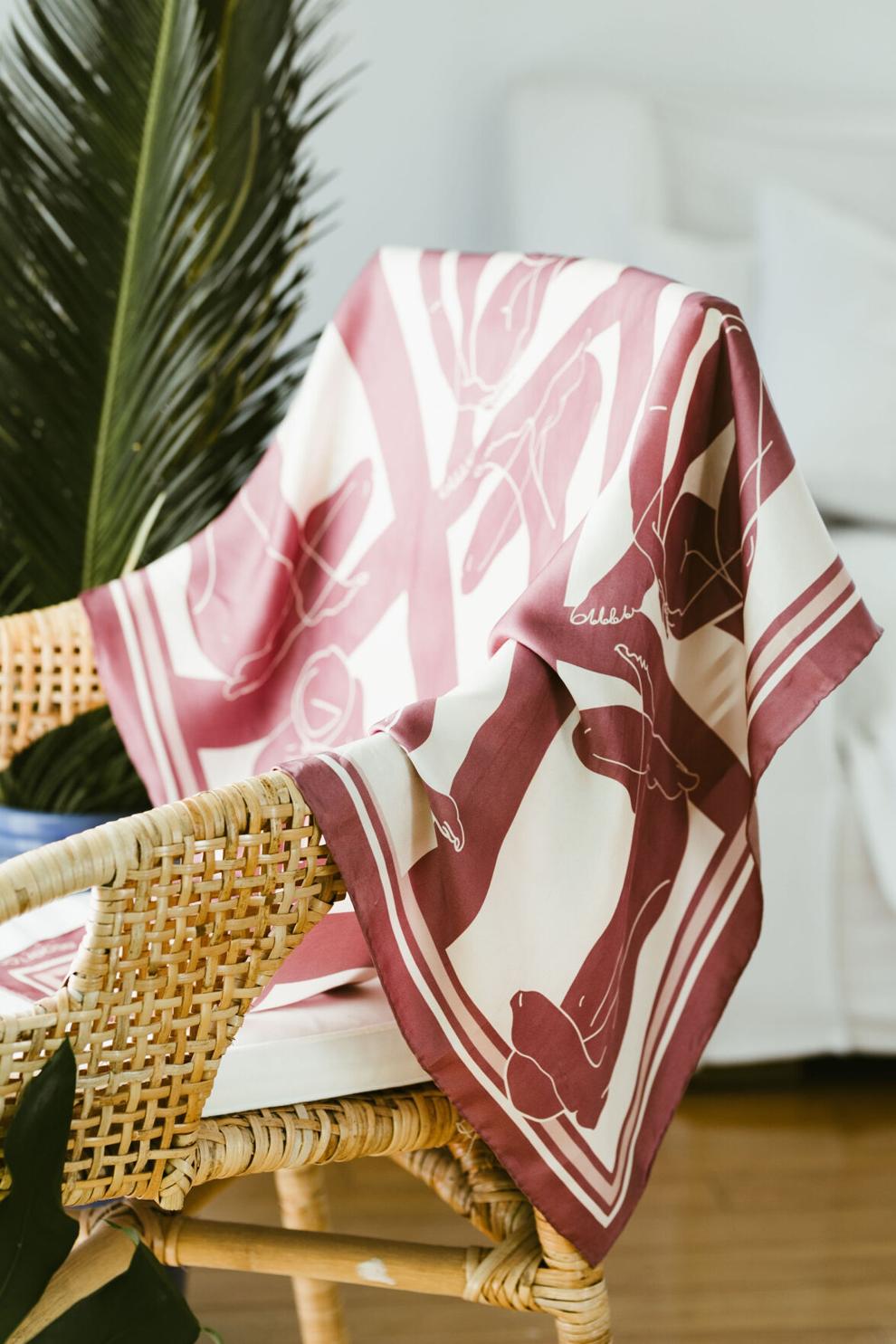 Since launching cocobaby earlier this year, Clarke has not only restocked her inventory but also continued creating new designs, which can be purchased online (cocobaby.love) as well as in local shops this summer.
"Because it's such a new start-up, I've been able to do it all myself for now, which is amazing," said Clarke, who studied art direction and has a background in graphic design and advertising.
While the South Africa native is largely a one-woman show, Clarke is quick to credit friends and the local community at large — without whom, she isn't sure her business would be a reality.
"It's been really amazing; the community in Aspen has been so helpful … Everyone just wants to help out and support this [female-driven] community," Clarke said. "It's very much been friends of friends who have done modeling and photography, and pretty much everyone is local. I don't think I would be able to do this anywhere else in the world because everyone's just been so helpful in a small town." She pointed to local resident Lily Breck, who helps with her PR and styling, as well as photographer Alexis Ahrling as two notable female forces behind the brand's success. 
While cocobaby isn't exclusively for women — scarves for men are in the works — the emphasis on female is part of Clarke's inspiration. As cocobaby's story reads online: "[Growing] up with three sisters and two mothers, Nicola has always been completely enchanted by the female form."
In fact, before cocobaby was born, Clarke's illustrations — and thus an impetus for the brand — focus on the female body. Called "coco.illustrates," the separate-but-related endeavor is Clarke's artistic outlet, which consists largely of commissioned nude sketches. Her Instagram page of the same name showcases her digital illustrations, much of which naturally influences her designs for "cocobaby."
One of Clarke's favorite current commissions is what she calls the "selfie nude," whereby friends or clients send her a mirror selfie sans clothes.
"I like the idea of it being a modern nude and of including an iPhone [in the image]," she said. "It's funny, I get like all these nudes [sent] now."
Before more recently honing in on the female form, Clarke had a moment illustrating wild animals — namely, zebras, leopards and lions — inspired by her home country.
"It's kind of all over the place right now," Clarke said of her illustrations, "but I wanted it to be more of a creative outlet than anything."
And while the business side has certainly been a whirlwind, the artist-entrepreneur said she focuses on baby steps one day at a time.
"Because it's such a new company, I want to do most of the things myself — and I'm obviously a creative, so the financial side doesn't come naturally to me — but I'm learning so much and there's so many tutorials and podcasts about starting your own business," Clarke said. "I'm definitely learning every single day and it's something that I just hope that I can expand and bring more people on."
Cocobaby scarves, which are printed in Singapore and retail for $165 online, will be sold in Kemo Sabe, Pitkin County Dry Goods and The Art of the Cozy this summer.