One of Aspen's most iconic and beloved local haunts, the Red Onion, will close its doors this Sunday for the foreseeable future as a result of the havoc wrought by the COVID-19 pandemic. 
With a heavy heart, part-owner Brad Smith announced the difficult decision with his staff and members of the community on Monday. Pitkin County's recent 25% capacity restriction on dining — compounded with the lack of patio seating that enabled the restaurant and bar to survive this summer and fall — are simply impossible barriers to overcome, he said.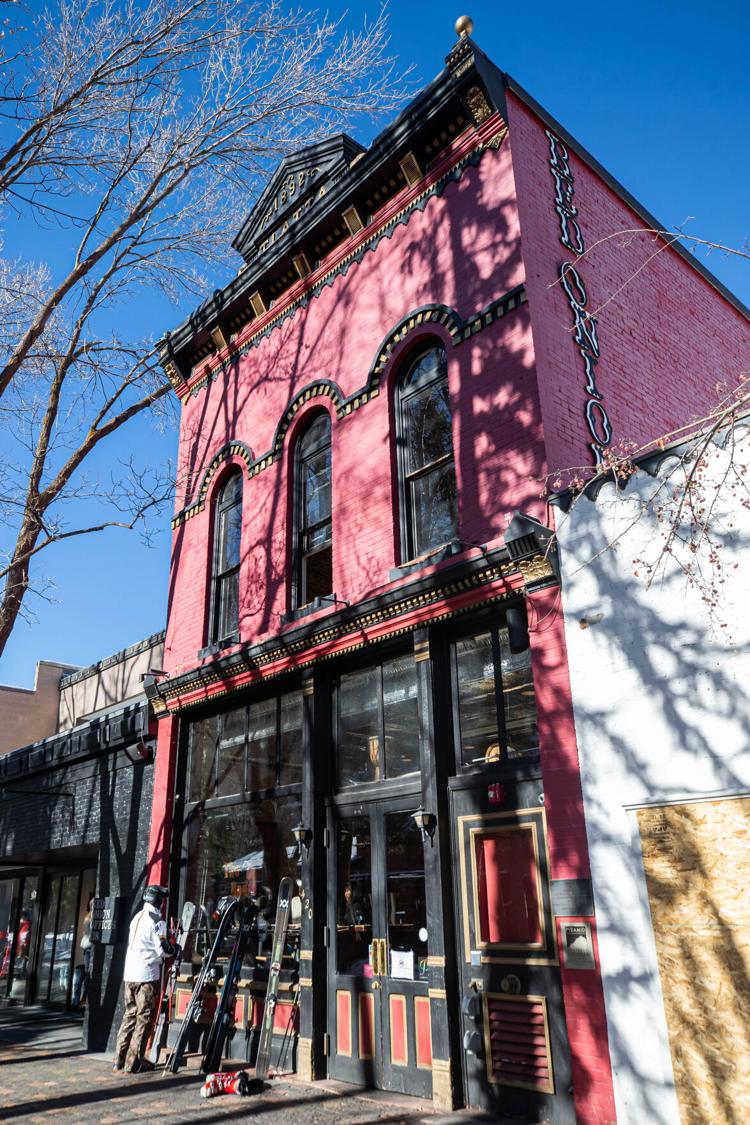 "Without [the patio] and with the grim outlook for what winter looks like right now, made it a good time to call it [for now]," Smith said Monday. "This is not how the Red Onion functions. The Red Onion functions busy, all day, all night, for the community. People packed in, people dancing on the bar, this is what we want. And that's what I want to see again in the future."
For many within the local community, the hiatus represents so much more than one less place to grab a bite — or dance on the bar — in Aspen. For its staff and loyal patrons, the Red Onion is synonymous with family.
"I've had so many different jobs in my life, but for the last 10 years — close to one-third of my life — the Red Onion has been it. I've never put so much of my heart into something or cared so much about a job in my life," Red Onion general manager Jordan White said Monday. "Maybe it's because I met my wife here, or maybe it's just because this place has truly become a family. I work with most of my best friends, we hang out, outside of work, and have a great time at work. We fight like family and love each other like family. We are a family."
Longtime bartender Alexa Falcone also met her significant other, Aspen pro-skier Colter Hinchliffe, while working behind the bar. She calls the Red Onion her second home.         
"The Onion has been our home and our family," her fellow bartender, Alizabeth Koster, echoed. "Most of us met our significant others there. We've all met our best friends there. We've raised our kids in there. We've had the time of our lives in there and helped each other through the darkest times, too."
Falcone recalled when Koster organized a fundraiser last year to help one of their back-servers with her medical bills after she suffered a heart attack. In addition to the staff's individual fundraising efforts, the Red Onion held a silent auction and servers donated their tips that night to the cause, raising more than $3,000 for their co-worker in little time.
The Red Onion also marks the closure, however temporary, of yet another locally serving, affordable spot. In recent years, that list includes but is not limited to Boogie's Diner, Little Annie's, Johnny McGuire's Deli, Taster's Pizza in Aspen, Ryno's Pub & Pizzeria, Main Street Bakery, Peach's Corner Café, etc.
But Smith and his landlord, Aspen developer Mark Hunt, expressed a mutual desire and intent to see the Red Onion return in the near future when the time is right.
"The Red Onion is 100% coming back. And quite frankly, I hope it comes back under the same stewardship. But it is coming back," Hunt said via phone Monday. "You can't point a finger at anyone in these times and criticize anything anyone does. People in this business [and] everyone is in survival mode. These guys, based on what they're doing, have outlasted 90% of [restaurants and bars in] the country."
The two expressed nothing but mutual respect and appreciation for one another, and Smith in particular commended Hunt for allowing the Red Onion owners to terminate their lease, which had another four years on it. While the lease termination came at Smith's request, he remains hopeful that someday under less trying circumstances, he and Hunt can sign a long-term lease on the historic space.
"I took pressure off of them, but listen, I'll talk to them as soon as tomorrow if they have plans [moving forward]," Hunt said. "It's really that simple."
As far as timing looking ahead, Smith said it is a matter of when the Red Onion will be able to operate "the way it is supposed to — not closing at 9:30, 10 p.m."
"I'm looking at the numbers of this past weekend, and it doesn't look good," he said. "And to be honest, I've been nervous about going into the restaurant. It's scary — and then people come in barking at you that they don't have to wear a mask."
While the majority of patrons have been respectful about COVID-19 protocols, Smith said, "it's the small percentage that weighs on you so heavily."
"No one wants to get attacked when they're trying to be hospitable. ...I think it's been a battlefield for everyone in this industry since the beginning."
 Asked if he intends to lease the space to another tenant, Hunt said such a notion had not even occurred to him yet.
"This is something that is just hot off the press, so to speak," he said. "We've had zero conversations or even thoughts on 'well, let's throw someone else in there.'