For the first time since 1950, Aspen will host the FIS World Championships, an Aspen Skiing Co. official confirmed Monday.
Aspen as the replacement to host the 2021 FIS Freestyle Ski and Snowboarding World Championships, is expected to be formally announced Tuesday by the International Ski Federation, said John Rigney, Aspen Skiing Co. senior vice president.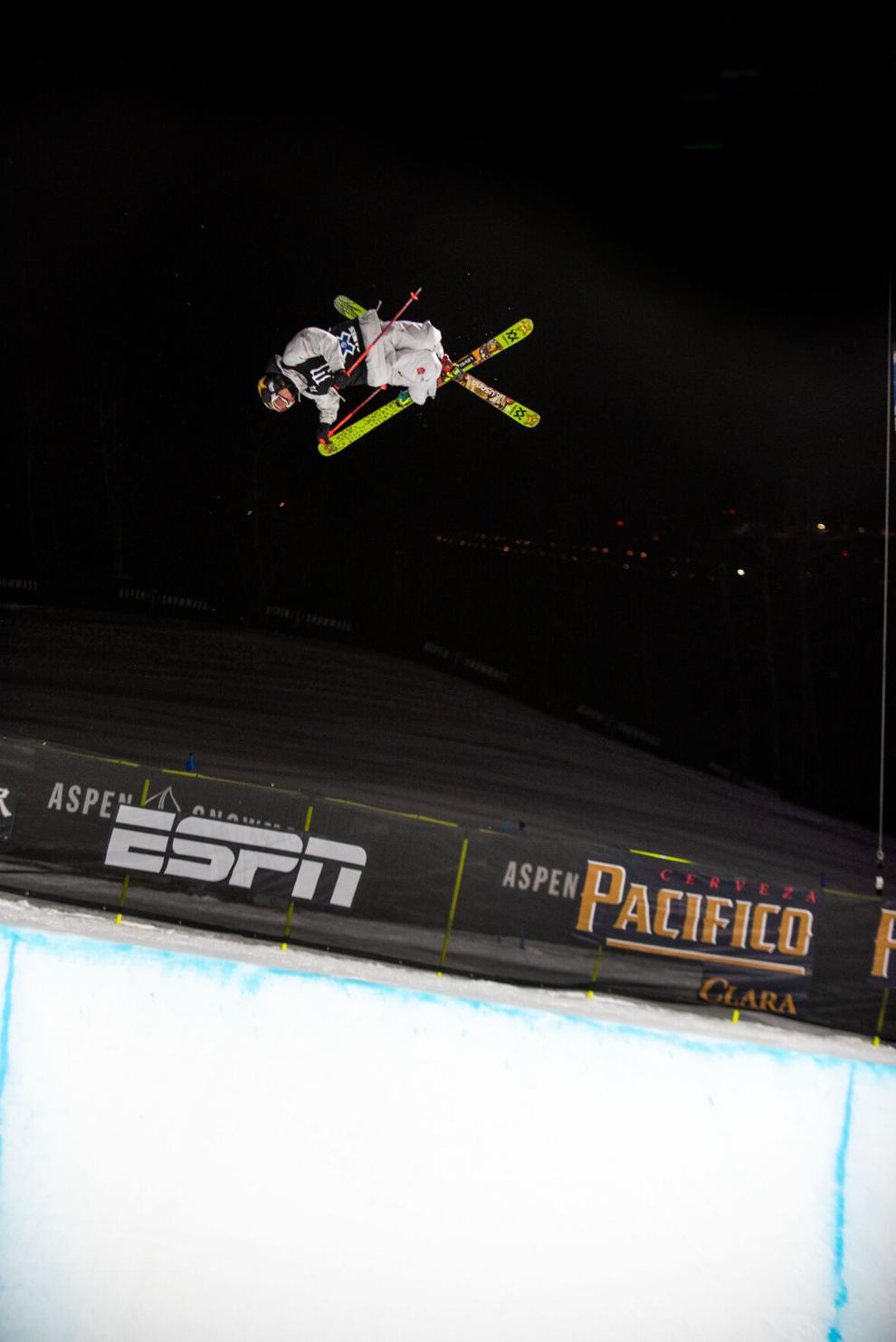 The events start March 8 and will include halfpipe, slopestyle and big air for men and women, skiers and snowboarders. The last time FIS World Championships were held in Aspen was Feb. 13-18, 1950, for alpine skiing. At the time, they had the distinction of being the first world championships to run outside of Europe.
An estimated 300 unique individual athletes will compete in the World Championships and the World Cup Grand Prix events that will piggyback at the end of the championships, the latter providing an important qualifier for the 2022 Winter Olympics in Beijing, China. All together, activities associated with the world championships and the Grand Prix run from March 8-21.
Over the three days of X Games Aspen 2021, some 85 athletes competed, said ESPN spokesman Danny Chi, on Monday. Each was allowed a plus-one support at the venue, he said. Like the X Games, on-site spectators will be prohibited and strict adherence to local health orders will be required at the FIS World Championships and Grand Prix events.
"Typically we would have five years to plan for a World Championships," Rigney said. "We're going to have four weeks, and it's going to be a fun four weeks." 
"We are working in concert with our partners from the county and the health department toward an agreed-upon safety plan that will allow us to pull this exciting event off in a safe manner, just like X," Rigney said.
That Aspen was able to pull off X Games Aspen 2021 was likely seen favorably by the FIS to replace the World Championships that were on the calendar in China and later Canada, both of which were scratched for pandemic-related reasons.
Due to the timing of Rigney's confirmation of the event, an independent comment was not immediately available from the International Ski Federation, which goes by the acronym FIS.
Freestyle skiing moguls and aerials, part of the 2019 FIS World Championships in Park City, Utah, the last time it was held, will be contested elsewhere on a condensed season calendar.
Discussion of a World Cup Grand Prix event for Aspen that would replace one of this season's multitude of cancellations at Copper Mountain, Colo., Calgary, Alberta and Mammoth Mountain, Calif., began in earnest before X Games Aspen 2021, Jan. 29-31, wrapped up. The addition of the prestigious World Championships could be seen as an added bonus for the hosts.
For freeski athletes, X Games was the sole elite event held during the 2020-21 season. Snowboarders had one competition this season, the Laax Open in Switzerland, immediately before the X Games.
"We've been talking to the (U.S.) Ski Team and by extension the FIS for a few weeks now," Rigney said. "We wanted to focus on pulling off a successful and safe X Games and we did. Then we wanted to make sure the community came out of the red (level of the COVID-meter). Thankfully we did that as well."
Grand Prix has Snowmass history
In 2018 and just prior to the Winter Olympics, Snowmass hosted a Grand Prix, which is a World Cup-level competition, for halfpipe and slopestyle. It was at this event that snowboard champion Shaun White earned a perfect score of 100, a trial for his Olympic gold medal two weeks later in PyeongChang, South Korea.
White withdrew from X Games Aspen 2021 on Jan. 31, the day of his contest, due to a tweaked knee, but has since come back to riding. His return to X Games, White's first since 2017, was highly anticipated as was a showdown between reigning gold medalist Scotty James of Australia who was shooting for a three-peat. James wound up foiled under the lights of the X Games "SuperPipe" by 19-year-old Yuto Totsuka of Japan. 
Some of the athletes who starred in X Games 2021 this year are expected for next month's FIS World Championships and Grand Prix events at Buttermilk, including the youth quake that included skier Eileen Gu as well as the veteran and highly decorated snowboarder, Jamie Anderson.
Bubble held during X Games
In order to comply with protocols and pull off the X Games, this year every single person who entered the venue "bubble" had to take a COVID-19 test on site at Buttermilk. 
"In the neighborhood of 1,200 to 1,400 tests" were administered with only a "handful of positives" who weren't permitted X Games access, Rigney said. Capacity was capped at 50 people per day, which included athletes, officials and support staff.
Rigney said for the world championships, like the X Games, "We will manage the venue very tightly."
"Having experienced enforcing COVID-19 protocols during a major athletic event has led to this quickly added FIS World Championships and the World Cup Grand Prix, the first 2022 Beijing Olympics qualifier of the season," Rigney added.
Ironically in the winter of COVID-19, "This could end up being the busiest sports calendar Aspen has ever seen, including the first world championships since 1950," Rigney said.
The Aspen Snowmass Open, now a stop on the Revolution Tour and an important stepping-stone event for rising skiers and riders, is set for Feb. 21-26 at Buttermilk. 
Competitions then resume for halfpipe, slopestyle and big air athletes starting March 8 for the world championships.
In between, SkiCo hosts its Power of Four ski mountaineering competition on March 6 on the four area mountains. The endurance event is already sold out.
In April and after Aspen Highlands closes to the public for the season, SkiCo and Aspen Valley Ski and Snowboard Club host the 2021 NorAm Finals. Alpine races begin April 5 with downhill training and finish April 16 with the parallel event.
"X shines a bright light on the whole year. We have great templates to work with" as do FIS and the U.S. Ski Team, Rigney said. "We're going to do a plan that replicates that bubble and keeps everybody safe."
He hopes the FIS World Championships are seen as a positive for local businesses, in particular the lodging and restaurant sectors that have suffered all year because of red-level restrictions.
"We hope this is good news for the community. We can go forward confidently once we agree on our health plan," Rigney said.