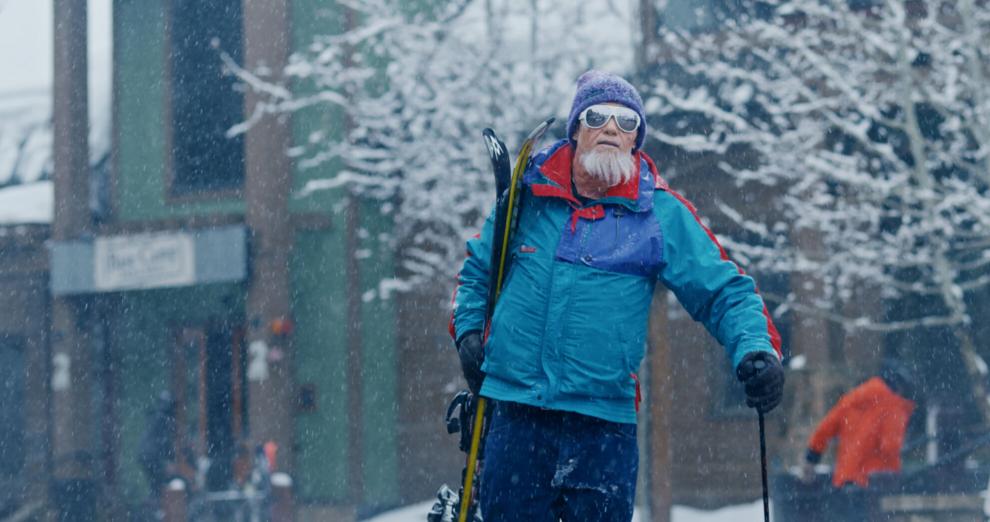 A nod to the past during a year like no other, Vital Films' newly released "Hotdoggin' Hans," starring Alex Ferreira, is a hilarious and sentimental ode to freestyle skiing and classic Aspen. 
Ferreira — the Olympic silver medalist and two-time X Games Aspen gold medalist who this week is attempting a three-peat in the Buttermilk Mountain SuperPipe — is almost unrecognizable as Hans, the washed-up, crotchety-but-still-somehow-endearing protagonist who still knows how to turn 'em.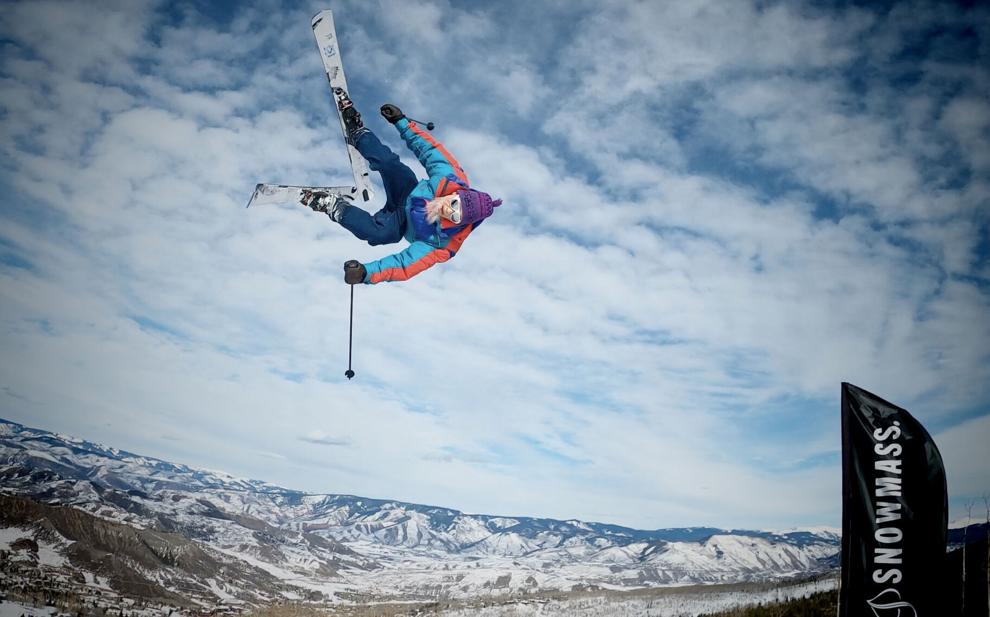 "Our goal was to bring a touch of happiness and laughter into people's lives, especially after such a rough year," Ferreira said Tuesday by email. "Skiing is fun and it does not need to be serious all the time. Bringing back the fun spirit of skiing that Aspen was built on and helped pave the way for where skiing is today [is at the film's core]."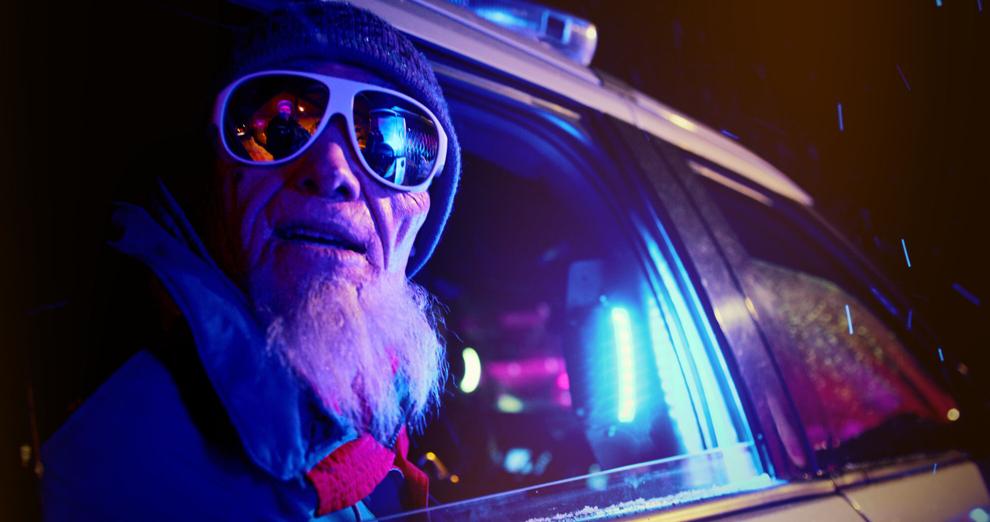 For each film session, it took three hours to apply the prosthetic makeup that transformed Ferreira from a 20-something athlete into his hard-living, senior citizen alter ego, Hans. So convincing was his physical transformation into the blue jeans-clad freestyler that when Ferreira hit the bumps, jumps and rails for the project, local kids who should have known his identity were genuinely puzzled: who was this old guy throwing it down in Snowmass?
"Hotdoggin' Hans," one of several film projects Ferreira embarked upon last year,  evolved organically and just weeks before the pandemic shut down the state's ski areas on March 14.
"The story was very loose and took shape during the shoot and in the editing. We had no plan or a shot list," said Matt Hobbs, who started Vital Films in 2006 with fellow Aspenites Cael Jones and Hunter Baar.
He shared this week that halfway through the first day of filming, the crew saw a video of freeskiing's origins and hotdoggin' in Aspen during the 1970s.
"That's when 'Hotdoggin' Hans' was born," said Hobbs, who would go on to write the final script that lends the titular character more depth. 
"The real magic was in the editing," he continued while heaping praise on their skiing star.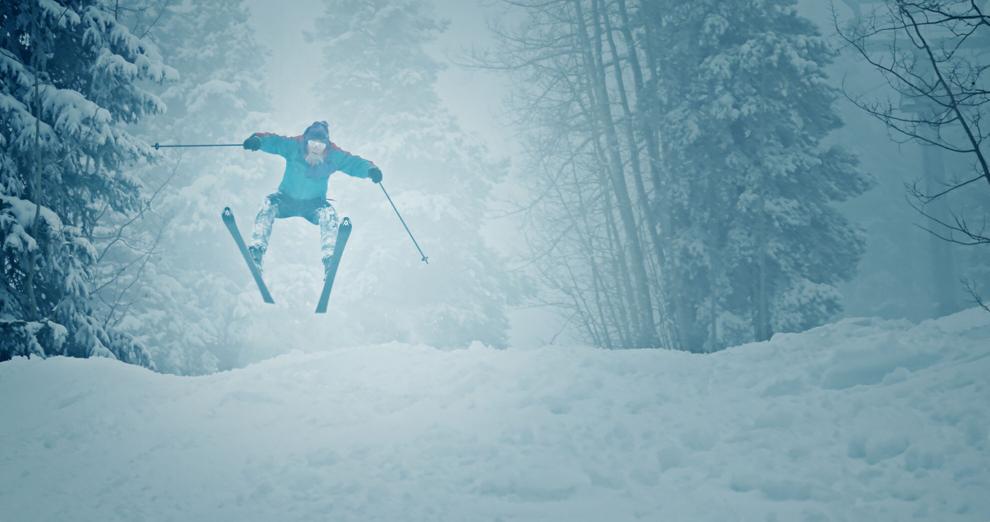 "Hats off to Alex for his improv and how good he got into character. Alex is a super funny guy — it was fun to show that side of him," he said.
Ferreira shared, "I can tell you it was a blast filming it, and we met some wonderful people along the way and encountered many different situations that I would have never been involved in had it not been for the character Hans." 
Asked if Hans was a composite of longtime locals or other Aspen personalities, Ferreira replied, simply, "Hans is Hans, through and through. He is an ex-hotdogger, aka mogul skier, and lives by his own set of rules and actions. He has a bit of the original freeskier in him, but some of the young skier in him. The best of both worlds!"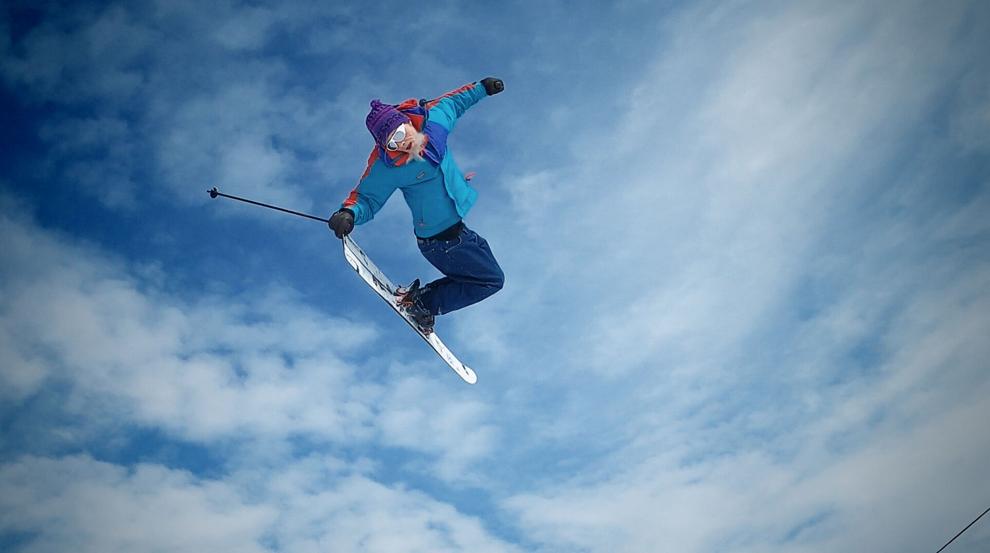 Vital Films' Hobbs said the concept for the film was something that Cael Jones and longtime friend Kyler Sciarrone talked about for eons before finally putting together the elements one year ago, which explains the lack of face masks worn by any of the film's characters. Ferreira last winter weighed in, suggesting they do the movie on their own — that is, with Vital Films — and not wait for any Hollywood enterprise to back the project.
From there, the crew hired a pair of prosthetics makeup artists from Denver and found some retro Columbia and POC gear.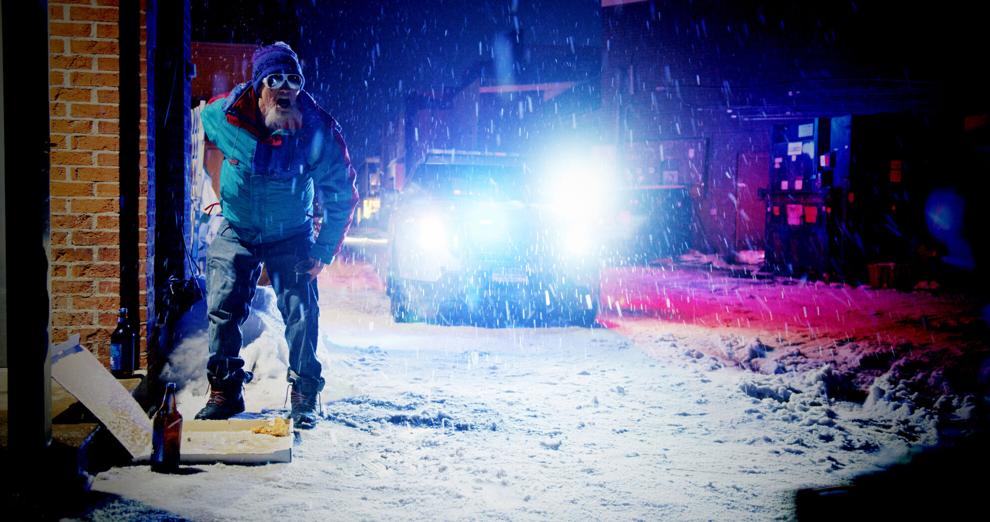 "Then two days last February [we] just ended up going for it," Hobbs said. Day one was focused in the park, filming jumps and capturing people's reactions, including those of the park kids. A storm moved in the following day, so those scenes reflect prodigious powder.
The story continued to morph and the filmmakers decided to head downtown.
"That's where we came up with the idea of getting kicked out of The Red Onion and getting arrested," Hobbs said. "Rob Fabrocini with Aspen Police was amazing! That is what I love about Aspen: it's a small town, and we can still have fun and people love to help."
The scene in the Onion could inspire a wave of nostalgia for the iconic Aspen establishment that closed in December.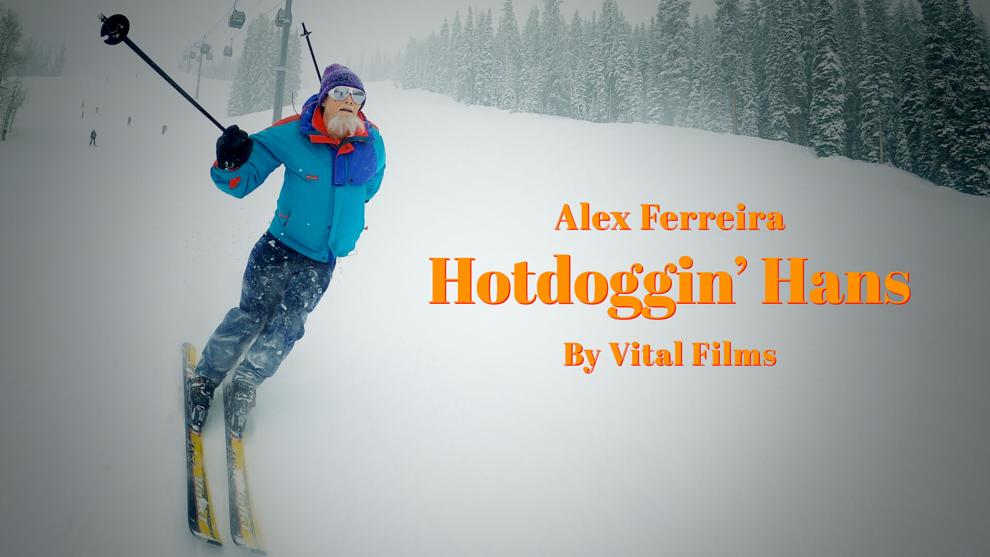 "The wild part is we filmed this in February, a few weeks before the shutdown," Hobbs said. "Looking back, it's crazy seeing how fast everything changed. At the core, this was just for fun. For me, it also became a nod to the past during this wild year. We lost Red Onion, one of the last staples of Aspen. I think this is a fun way to bridge the past and present, and hopefully make people laugh."
He said more of the same genre is planned in the future. "And you never know, Hans might make another comeback!" The full video is available on YouTube  and on www.instagram.com/alexferreiraski/