It all began with a gamble. On an October day in 2003, Samantha and Craig Cordts-Pearce were at their newly acquired property on Hyman Avenue, set to open in two months as The Wild Fig. Craig was painting the patio trellis, and Samantha had paused from renovations to nurse the couple's six-month-old son in the passenger seat of a doorless 1970 Jeep parked out front. When passersby remarked that the property was changing hands yet again, Craig swelled with pride. Unfortunately, that feeling evaporated fast. "Wonder how long that's gonna last!" Craig recalls hearing. "I remember looking at my wife like, Seriously?"
Despite reasonable public doubt—the building had housed a string of at least five eateries since the early '90s—The Wild Fig, a cozy-yet-chic Mediterranean bistro, would endure. It had to: Samantha had left her job as a bartender at Campo de Fiori to have a baby, and when owner Luigi Giordani learned of the couple's lease one block over, he dismissed Craig, who was the manager. "That was so hard," says Samantha. The Fig was a labor of love: Craig assumed the role of designer and general contractor, developing his skills along the way. "On opening night Luigi came in and brought 20 people," says Samantha. "He's Craig's mentor and good friend today. But it was stressful."
Today, it's strange to imagine Aspen's dining scene without CP Restaurant Group. In 16 years, the Cordts-Pearces have created seven more restaurants here, at one point operating five concurrently.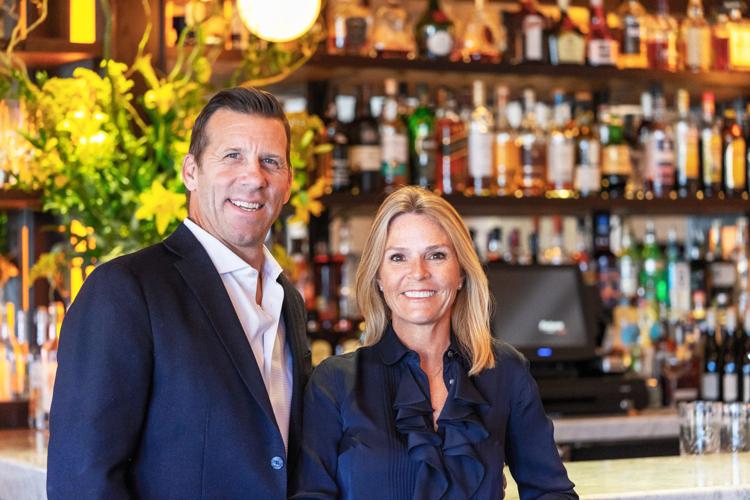 As Aspen has changed, so too have many of the CP group's restaurants: Next door to The Wild Fig, Italian eatery D19 opened in 2005 and changed to Above the Salt in 2012. That deal brought with it the iconic Popcorn Wagon, which the Cordts-Pearces also ran for about a year. (See the full CP timeline, page 110.) "We do [projects] we feel the town needs," says Craig.
An existing structure often helps dictate the restaurant concept, as was the case with LuLu Wilson, located in an 1888 mining cabin on Hopkins Avenue. While a high-end Chinese concept would have been incongruous, LuLu was just the place to unwittingly initiate the local kale-salad trend in the mid-aughts. Today the couple operates Steakhouse No. 316 in that space, which still serves the beloved kale salad, as does CP Burger, the duo's casual burger spot at the outdoor Aspen ice rink.
All told, the couple runs four Aspen restaurants (Fig, Steakhouse, The Monarch and CP Burger), plus a second Steakhouse No. 316 in Boulder, which opened in December of 2018. Might that constitute an empire? "It's a small restaurant company," maintains Samantha. Maybe, but the truth is nobody else has come close to CP Group's achievements. Other local proprietors have overseen two—maybe three—venues at once.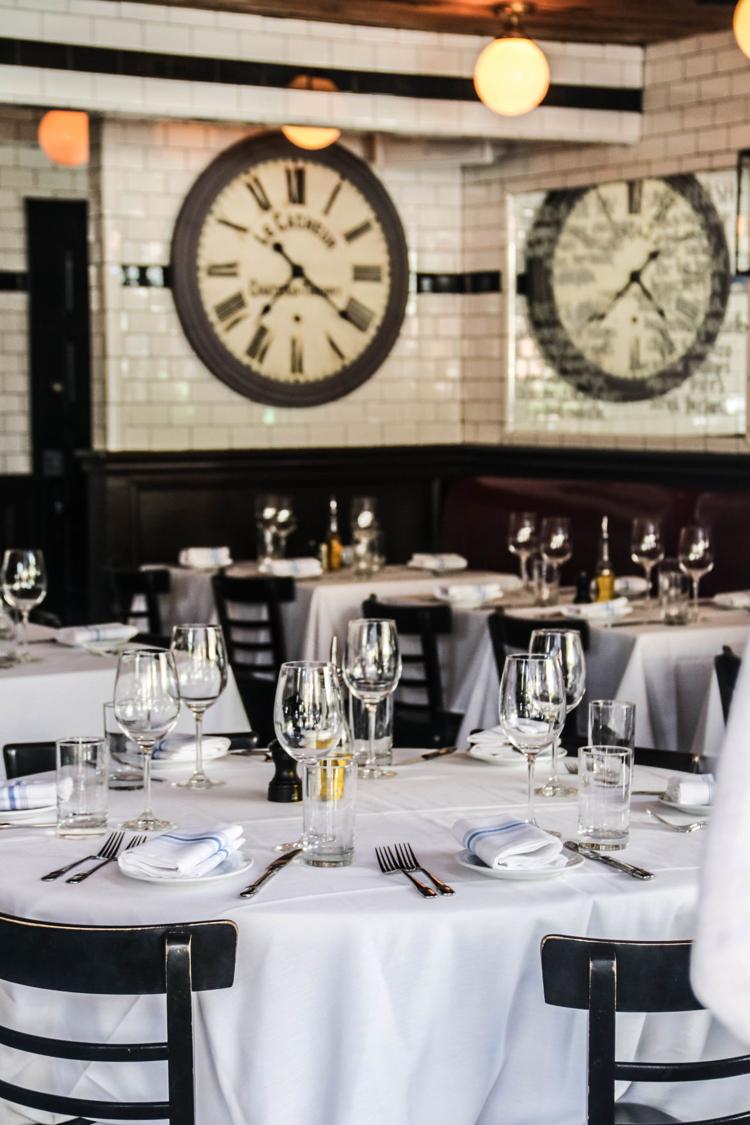 Barry Dobesh, who joined CP Restaurant Group in spring 2012 as executive chef of their French bistro Brexi Brasserie—which was located in the Dancing Bear luxury condos building—cites constant creative evolution and unrivaled energy as the company's motivating forces. Dobesh ended up moving to the Steakhouse No. 316 kitchen, but he aided in transitioning Brexi into the steakhouse it is today, The Monarch, home to the luxurious tableside Caesar salad for two, prime cuts of meat and silver caviar service.
Now, he oversees seasonal menus for both restaurants as well as Steakhouse in Boulder.
"When Craig is around—and I see it more in Boulder because he's there working on the restaurant a lot—he'll hang out at the door and talk to guests," Dobesh shares. "He has a real knack for that maître d' role, you can feel his pride in what he's created and where it's going. That translates to keeping management and staff in that same vibe."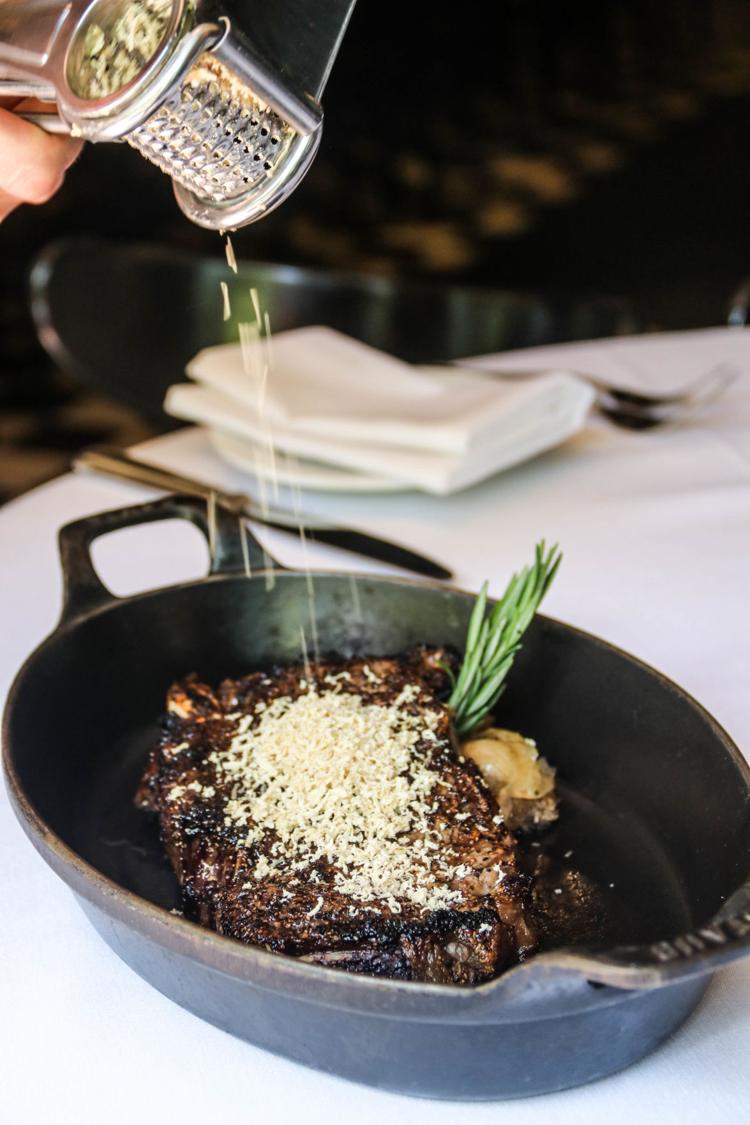 Many CP employees count a decade-plus tenure. Steakhouse general manager Roy Toomey held the same role 16 years ago at The Wild Fig, where chef Pompeyo Lopez will celebrate 16 years this March. Current Fig general manager and wine director, Theresa Miller, clocks 14 years in various roles. Ishael Ananda started as a Brexi seasonal bartender in 2012, became a year-round manager in 2014, then headed from Monarch to Boulder in 2018 for the Steakhouse launch.
High professional standards fit well within a polished atmosphere. Ample wood, stone and metal are complemented by rich finishes, strategic lighting and custom furniture conjure a timelessness likewise championed by industry idols Keith McInally (Pastis) and Danny Myer (Eleven Madison Park). Yet when Craig chose porous raw marble for the Wild Fig bartop, naysayers were vocal about surefire staining.
"That's what I want!" Craig declares. "After one month, it feels like it's got this story already."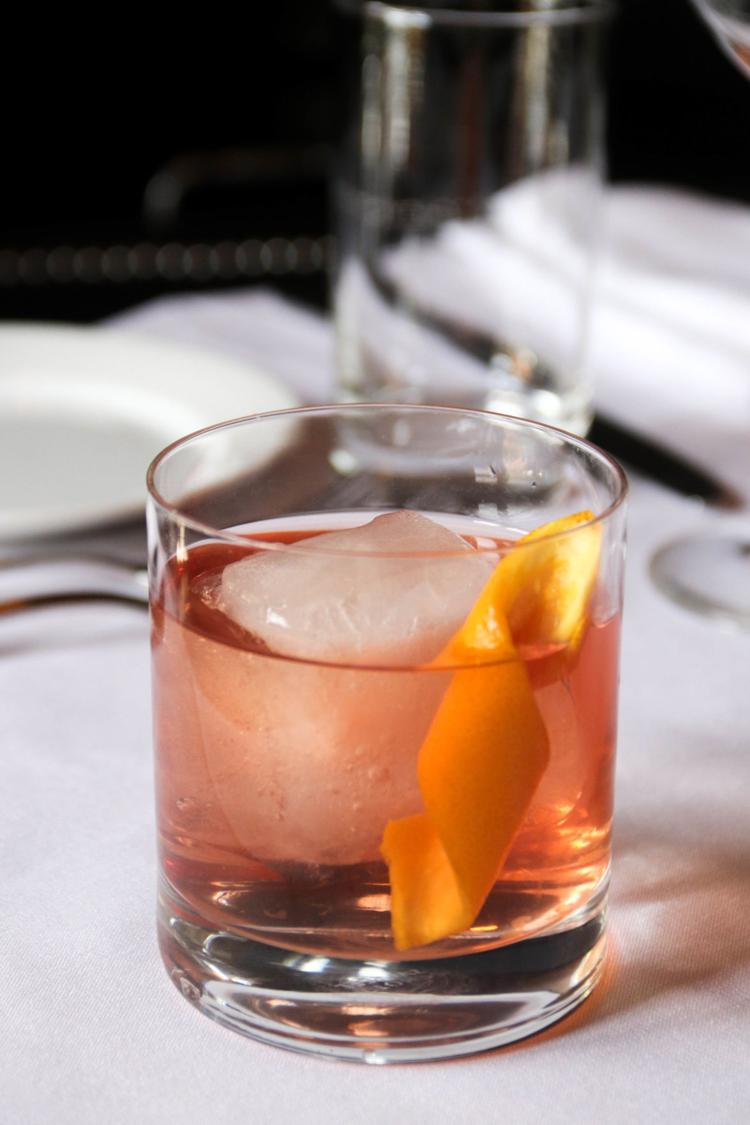 Just like the seasonal dishes, the visual narrative is edited constantly: New banquettes here, subtle lighting tweaks there, every detail considered. "When you have two hours to sit in a place, you look at the ceiling, in the corner," Craig explains.
No doubt, Samantha and Craig have experienced their own transformative journey since their fledgling origins, both as managers, in Aspen's service industry—a key to CP Group's success.
"They understand the restaurant business, and not as an owner [first]," Dobesh says. "We work as a team. Craig will always say, 'We're a family.'"