The resemblance between Gwyn Knowlton and her daughter Whitney Gordon-Stalker is evident.
Their expressions are friendly and warm, but you can also see they are bracing for the oncoming months of back-to-back work, serving an average of 2,000 guests a day at Gwyn's High Alpine.
And this year, their faces cannot hide a trace of sadness. After 40 years, the family-run restaurant will close its doors at the end of the ski season as Aspen Skiing Co. takes over the 20,000-square-foot establishment at Snowmass Ski Area. In 2016, the ski company funded a major, $6 million remodel of the space and announced in 2018 it would assume operations at the end of Gwyn's lease. Details of the future mid-mountain restaurant are still under wraps.
Knowlton, now a grandmother of four, is fresh off a knee injury from the new zipline in Snowmass. And yet she still hikes to work every morning, taking in the 10,500-foot view of her home mountain in the quiet sunrise before her hectic day begins. "For me, the mountain and that early morning beauty are just gorgeous," she says.
Knowlton is just as involved in the day-to-day operations of her namesake restaurant as she was in the early years when she and then-husband George Gordon opened the doors in the winter of 1979. "My favorite is, 'Oh my gosh, there's really a Gwyn?'" says Gordon-Stalker of guests' reactions when they learn of the restaurant's rich history. The family's pride in what they do shows through in the welcoming atmosphere for both newcomers and many repeat customers.
The restaurant was nearly called Naked Lady after a nearby ski run, but a family friend passed along some advice to the couple. "He said, 'There is a certain amount of pride that comes with your name on the sign,'" recalls Knowlton. The couple quickly agreed they preferred the ring of "Gwyn's," but don't worry—Gordon was given an eponymous burger on the menu.
Early Years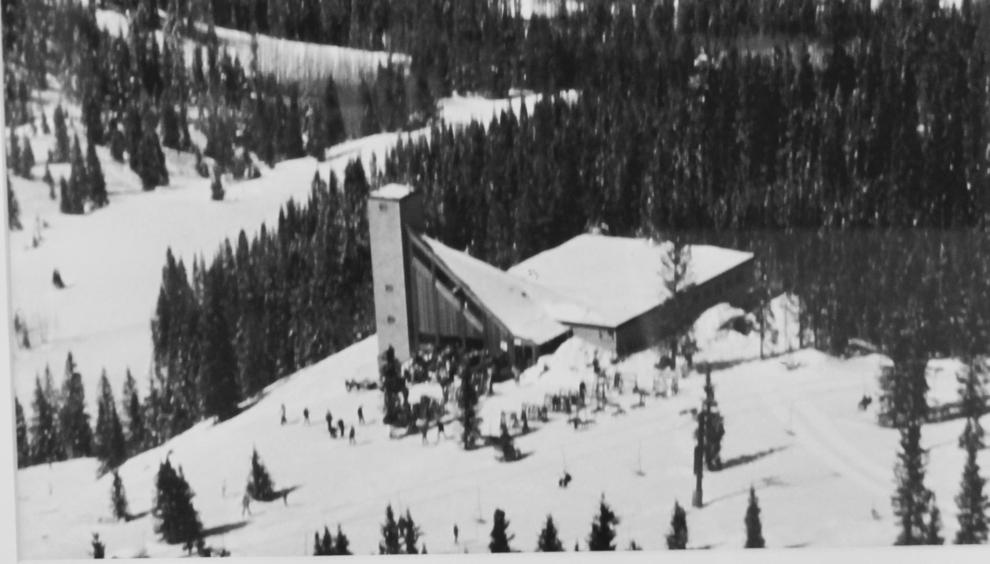 Knowlton and Gordon built their restaurant and their family quickly. By 1983, they had two daughters, Whitney and Tracey.
"I have no idea how we did it," says Knowlton of the restaurant's first few years.
"I still feel that way," adds Gordon-Stalker.
Knowlton and Gordon had both operated separate restaurants at Aspen Highlands before the mountain was incorporated into the Aspen Skiing Company. When presented with an opportunity to run a restaurant together at Snowmass, the couple obliged.
"It was good to have two separate restaurants to begin with and then come together," says Knowlton. "We developed our own styles and what we were good at, and now it's really complementary as to who does what in the business."
The family lived in an apartment above Gwyn's, where the babies would bathe in a soup kettle. During work hours, the girls were placed in a crate and plopped in front of the kitchen staff.
From early on, Knowlton set the restaurant apart by offering a fine-dining component as she had experienced in Europe. She took it upon herself to elevate the menu as well. "I got really interested in nurturing and trying new things," she says. And skiers noticed. "The reputation of the restaurant changed pretty radically over a short period of time," says Knowlton.
She credits the advent of the high-speed quad chairlift (which allowed skiers and riders to lap the mountain faster) for tiring folks to the point that loosening their boots and relaxing at lunch sounded appealing.
All in the Family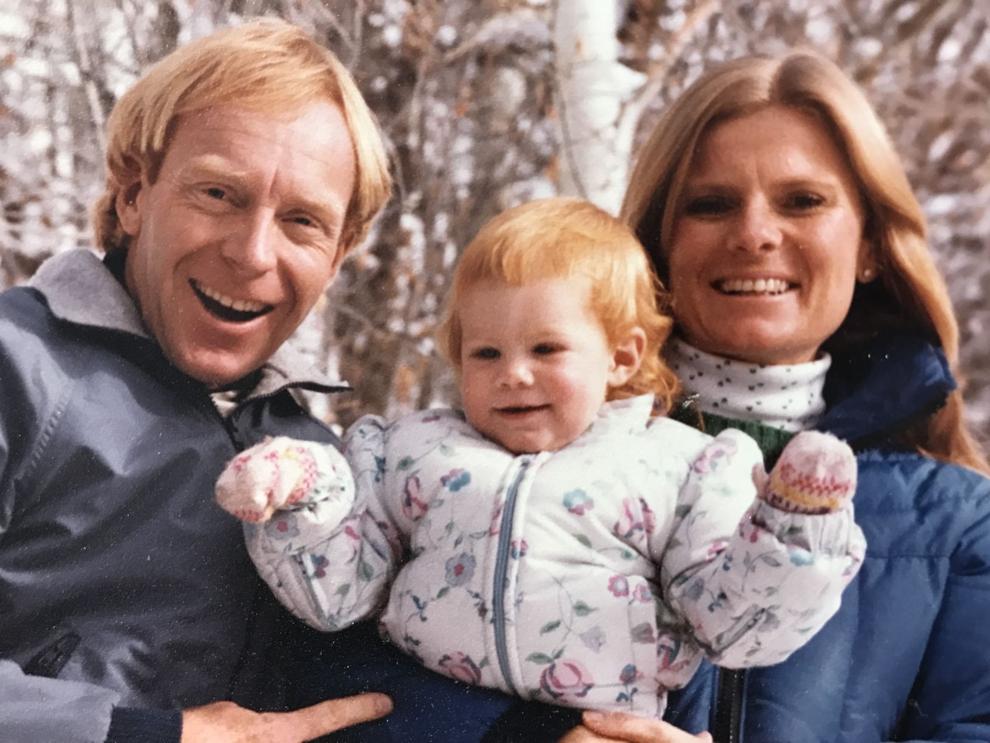 Shortly after realizing that living at work means there is always another task, the family moved out of the restaurant and commuted by snowmobile every morning at 6 a.m. The girls would help inside the kitchen for an hour or two before heading to school. Gordon-Stalker liked to bake, while her sister would help peel the skin off the duck for a popular dish from the restaurant's early years. "'My dad said he should've had more kids to help out," jokes Gordon-Stalker. "It's the craziest thing, but it was our reality."
In her rebellious teenage years, Gordon-Stalker took a stab at that off-kilter reality, going so far as telling Knowlton and Gordon they were bad parents. "I told them it was the worst thing," she says, "and now I'm doing it to my kids."
Her seven-year-old son, James, now mills about the restaurant filling water glasses, just like his mother used to. Liam, 18 months, can be found in a milkcrate on the kitchen counter.
Snowmass Village bills itself as a family-friendly community, and Gwyn's is the epicenter. In many ways, Gwyn's epitomizes what it means to be a modern family.
After Knowlton and Gordon divorced, the two continued working together as business partners. Gordon's two younger children, Alex and Arley, also help at the restaurant, as does Knowlton's husband, Jamie, and Gordon-Stalker's husband, David, who she met while working there.
"We've been so lucky that everyone is okay with the scenario and gets along so well," says Gordon-Stalker. Adds Knowlton: "A lot of it, too, is you believe in the family and the appreciation of what we've created."
The sense of family at Gwyn's extends beyond their own relations. Of the restaurant's 90-some employees, about half return each season. Kitchen managers Karen Kunzer and Norm Sattler have been with the restaurant for 37 and 38 years, respectively.
Traditions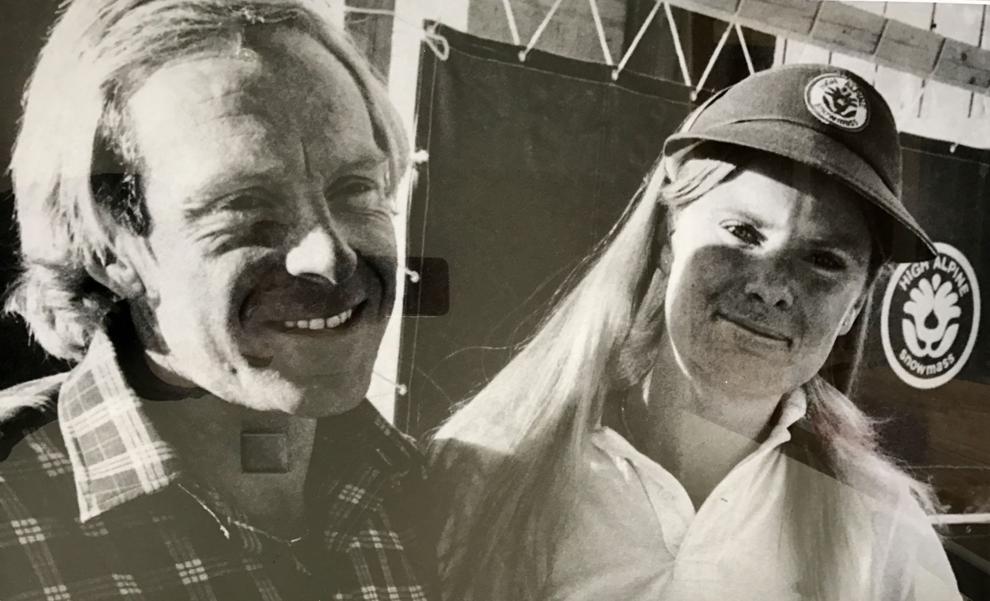 From pouring water for patrons at age five to helping run the show, Gordon-Stalker has grown comfortable taking on a leadership role in the business. "I watch her, and it reminds me of myself 20 years ago," says Knowlton.
Gordon-Stalker wears her Denver Broncos jersey on Sundays and ensures every holiday is special for everyone. "At Mardi Gras, she's always dressed up," says Sandy Stay, a longtime Gwyn's-goer. "She makes sure Valentine's Day—or any day—is special. If they know your birthday, they always remember your birthday."
Of the 90 days that Stay and her husband, Steve, skied last year, the two ate at Gwyn's 80 days. A couple of years ago, Gordon revealed to them a newly minted name plaque marking their table. "We were totally surprised; we didn't expect that at all," says Stay. "We didn't think we were that special."
On Christmas, there has also long been a tradition of feeding the ski patrollers and lift operators working on the holiday. "They have to be on the mountain, so we serve them all breakfast," says Knowlton. And Diane Disney, another Gwyn's regular, used to take the lift up every Christmas with her arms full of stuffed animals for the kids.
Gordon-Stalker tears up a little upon realizing this will be the last time Santa will visit by way of the High Alpine lift. Her sons will need to be retaught: Santa will visit the house now.
A Season to Remember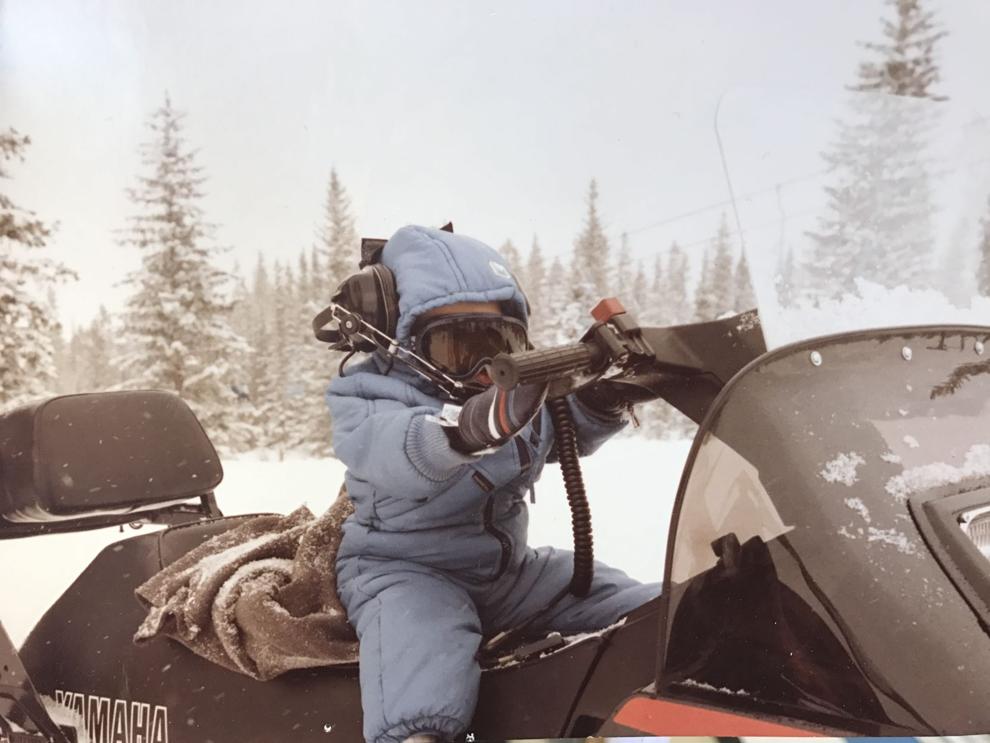 Even little moments, like canned-goods deliveries, are emotional for the family this season, as it will be their last. "The hope is that we take it and turn it into a year-long celebration," says Gordon-Stalker. The family will host a final party and farewell at the restaurant on April 11, as well as other festivities throughout the season. "We've had the most amazing run, and we just have to look at it like that," says Knowlton, "and celebrate the end of it all."
And while Gwyn's will no longer be on the mountain, the family suggests a second iteration may appear in Snowmass' growing Base Village. But there are no promises on anything just yet.
"We want to be able to concentrate on the last season and not be thinking about the next step," says Gordon-Stalker. "But there might be the ideal scenario that comes up."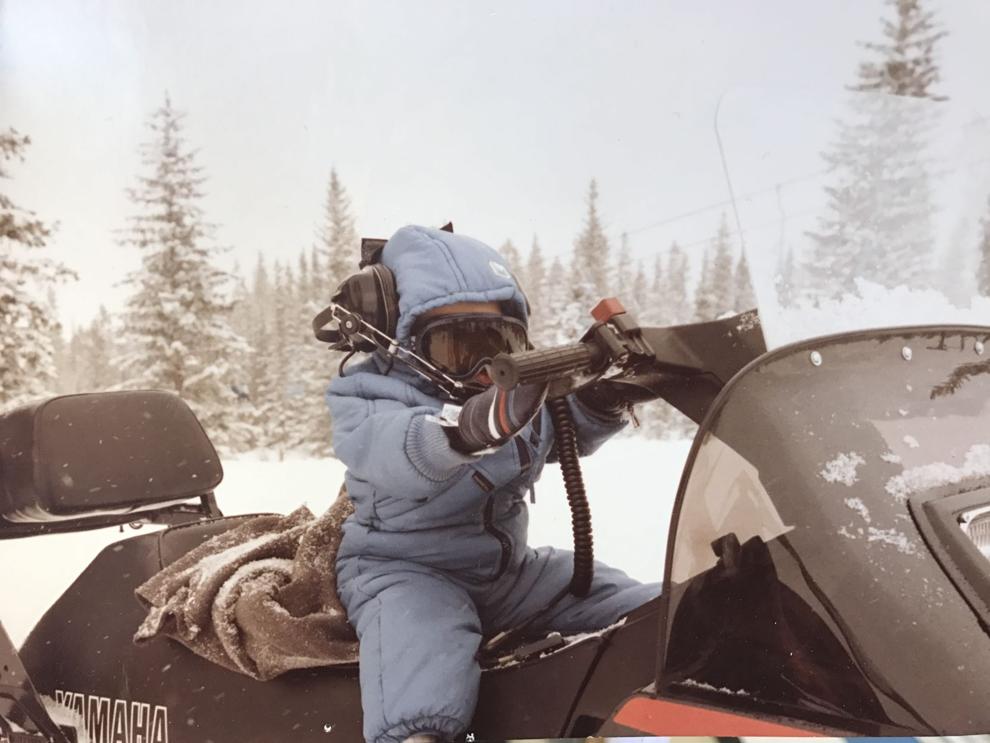 For now, Knowlton hopes the restaurant is blanketed all season in snow and full of the family of staff and customers who she's watched grow up over the last four decades.
"It just kept on going," she says, with a shrug. "And it's been fun."