If the last 15 months have taught us anything, it's that dining al fresco is what it's all about. Ahead, where to go for every occasion—and what to order.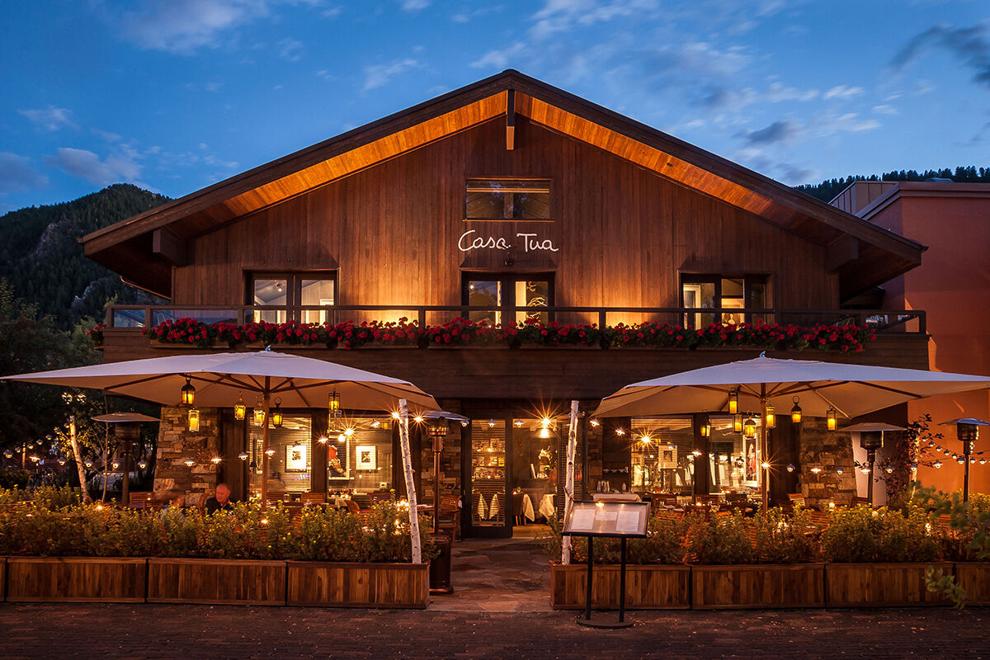 Occasion: See and Be Seen, Depending on the time of year, this could be anywhere in town. But for those times you really want to make a statement…
Cache Cache: For 33 years, this French bistro has been the place to go, and the open-air, flower-bedecked courtyard allows for extra flair. Order this: Cacio e pepe and a half-bottle of 2017 Tenuta San Guido Sassicaia. cachecache.com
Casa Tua: The rarefied air of Casa Tua's Dolomite-meets-Aspen elegance extends to the front and back patios. If that's not enough, become a member and gain access to the upstairs club terrace.Order this: Caviar service and chilled Champagne, of course. casatualifestyle.com
Betula: The posh upstairs location (Betula's sister restaurant is in St. Barts) overlooks Cooper Avenue and offers near-panoramic views of Ajax, Independence Pass and Smuggler and Red mountains.Order this: Peking duck and an off-dry Riesling. betulaaspen.com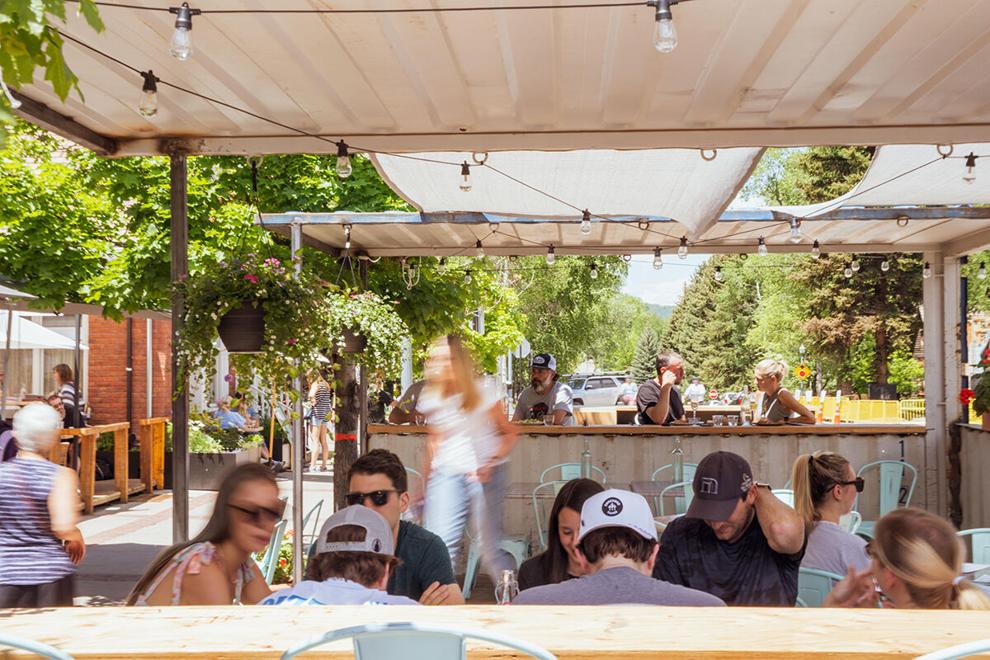 Occasion: Après Anything, You smashed your to-do list, and it's five o'clock somewhere, right?
Woody Creek Tavern: It's all kitsch and history, and it's open all day. Cheers to whatever! (For anyone worried about the icon being under new ownership, no worries, the Tavern will remain as you've always known it.) Order this: "The Works" nachos and a fresh-squeezed (and strong) lime marg. woodycreektavern.com
Meat & Cheese: Farm-fresh fare and a shady terrace with an airy Provence feel? The wait can be long, but take a stroll, it'll be worth it.Order this: Bánh mì and a glass of 2019 Château Moncontour Vouvray Sec. meatcheese.avalacheaspen.com
Jing: Thanks to handsome planter boxes, large umbrellas and the click of chopsticks, you'll hardly notice you're on Main Street. Order this: Scallop hot rock and chilled sake. jingaspen.com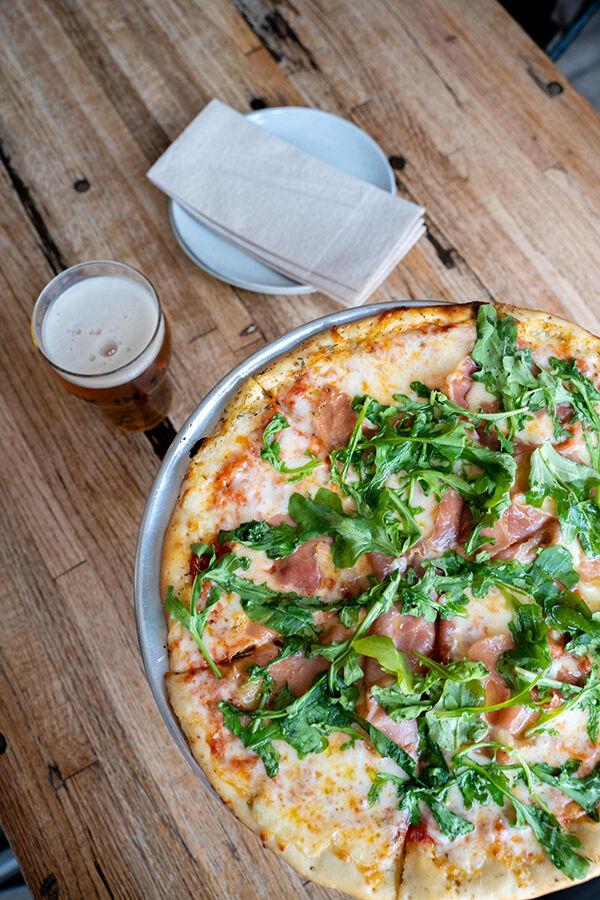 Occasion: Post Hike, You're hot; you're sweaty; you need to sit down.
Mi Chola: Who couldn't use an ice-cold marg after a hike? That, and a table in the shade.Order this: Chilaquiles and a pitcher of classic margaritas. aspenchola.com
Pyramid Bistro: Continue the health kick with chef Martin Oswald's good-for-you menu. The breezy rooftop deck among the treetops will: do you right, too. Order this: Mango spring rolls with curried peanut sauce and a green juice. pyramidbistro.com
Aspen Tap: Refuel by crushing pints and slices of sourdough-crusted pizza—all while lounging on the ultimate corner patio.Order this: Prosciutto and arugula pizza (sans the truffle oil) and a Silver City session. aspentaphouse.com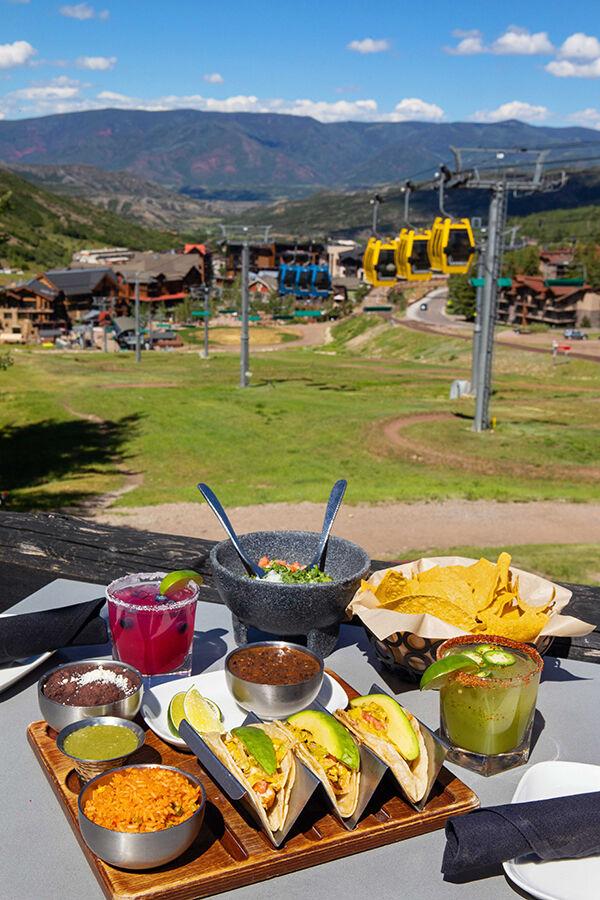 Occasion: Chasing the Sun (Bring Your Sunscreen) It's summah, soak it up.
Home Team BBQ: The base-of-Buttermilk location means there's plenty of room for the kids to run and play while the adults get down on smokey 'cue and strong drinks. Order this: Alabama fried ribs and a frozen Gamechanger (think pain killer). hometeambbq.com
Venga Venga: This expansive deck in Snowmass, complete with colorful cushions and fire pits, gets an A+ for Instagram-worthy views. Sunglasses required. Order this: Fish tacos and a paloma. eatvengavenga.com
Butch's Lobster Shack: Seafood is on the menu at this beachy spot in Basalt—if the beach were a grassy lawn with picnic tables and buttery lobster rolls. Order this: Maine lobster any which way and ice-cold Montuckys. butchs-lobster-shack.business.site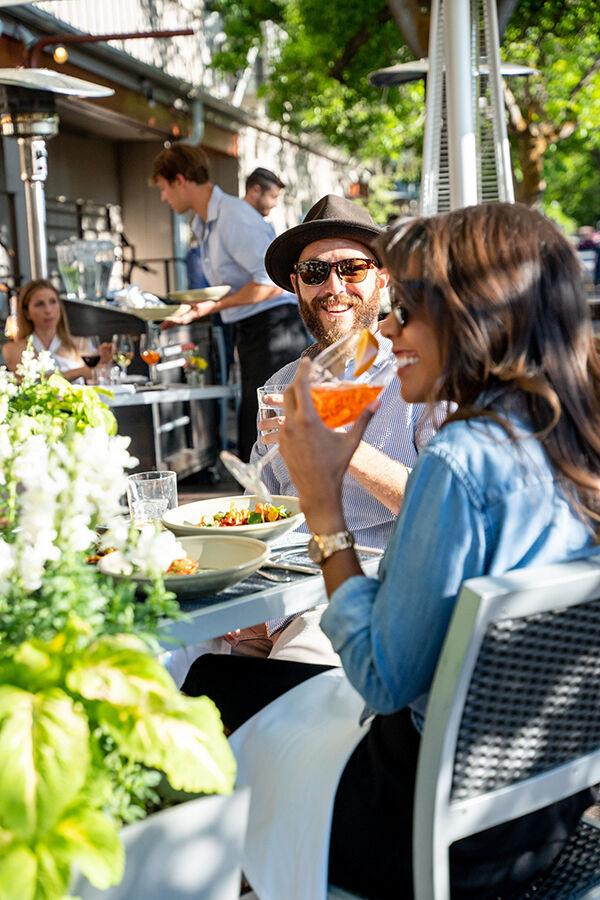 Occasion: Date Night, Al fresco one-on-one time—it's a match made in heaven.
French Alpine Bistro-Crêperie du Village: "The crêperie" is a master at creating a layered, romantic French experience, from the food to the furnishings. The charming courtyard is no exception.Order this: Buckwheat crêpe with jambon de Paris, melted Gruyère and Swiss Emmentaler, with an over-easy egg and a glass of 2019 Domaine du Pas Saint Martin Chenin Blanc. frenchalpinebistro.com
Nakazawa: A platter of sushi crafted by Michelin-starred chef Daisuke Nakazawa? A super plush, semi-private terrace? Yes, please. Order this: Uni sampler box and something (anything!) from the 50-page sake menu. nakazawaaspen.com
Bosq: Just like the indoor setting, Bosq's patio exudes intimacy, and something special. Lean in. Order this: Chilled Glacier Bay oysters and the Forest (blue spruce-infused vodka, house vermouth and honeycomb). bosqaspen.com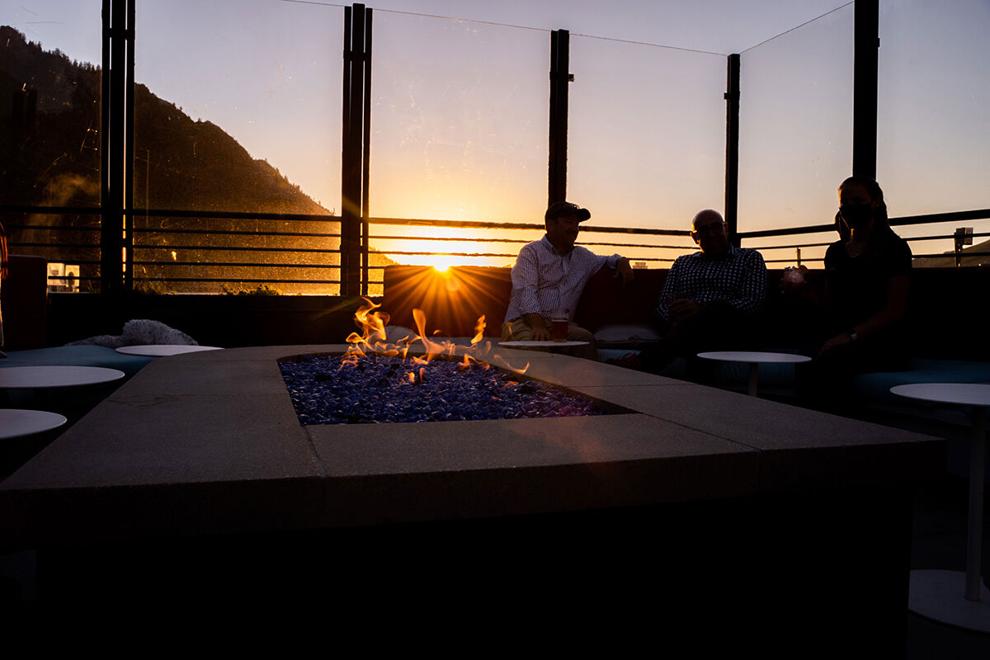 Occasion:Catch the Sunset, the golden hour is even better here.
Wet Deck: A little bit Miami, a whole lot Aspen, and no matter where you sit on this glassed-in, rooftop deck, you've got pristine views. Order this: Striped bass ceviche and a bucket of White Claw. marriott.com/hotels/travel/asewh-w-aspen  
Plato's: Not only can you watch the sun sink low on the horizon, but the surrounding aspens ensure you'll also bask in the alpenglow. Order this: Fried-chicken sandwich (with pickled green tomatoes!) and a glass of sparkling rosé. platosaspen.com
Ajax Tavern: There are few places more quintessentially "Aspen" than this ever-packed mountainside veranda—even better when the sun starts to set. Order this: Emma Wagyu carpaccio and a bottle of 1995 Château de Fieuzal. thelittlenell.com  
Occasion: Girl Time! It was the best of times; it was the worst of times. Gather the tribe and debrief!
Bear Den: Small but mighty sums up this adorable mountain chalet where outdoor two tops are tucked up against the walls. This is the perfect spot for whispering with a girlfriend. Order this: Purple Haze salad (beets, avocado, peas, mint and basil) and an Après Thyme (vodka, fresh thyme, orange liqueur, lemon juice and ginger beer). beardenaspen.com
Ellina: Step down into the hidden, secret garden of a courtyard, and let the catch-up session begin. Or, request an umbrellaed patio table on the Hyman Mall.Order this: Gruyère polenta croutons and sparkling rosé. ellinaaspen.com
Jimmy's, An American Restaurant & Bar: Girl time calls for privacy so nab a corner table on the deck and start spilling the tea. The lengthy mezcal and tequila list will take care of tight lips. Order this: Crab cakes and a Naked & Famous (mezcal, Aperol, yellow Chartreuse and lime). jimmysaspen.com