A new museum on the Aspen Institute campus pays homage to the man who helped to shape the town.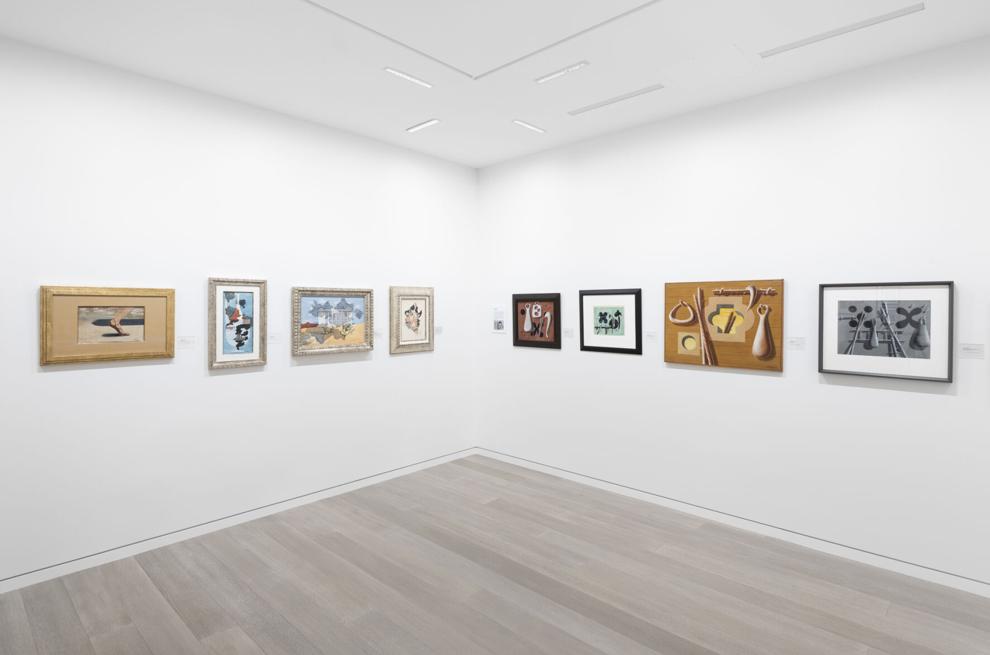 Herbert Bayer was a complete artist and lived a full life. It's hard to grasp the extent of his career and influence, on Aspen in particular, but this spring's inauguration of the Resnick Center for Herbert Bayer Studies puts it all in a more tangible form. 
The 8,000-square-foot modernist center quietly opened on the Aspen Institute campus in March, and this summer it welcomes the community to experience it in full. The building, designed by Jeffrey Berkus Architects and Rowland + Broughton, went up quickly after plans were announced following the 2019 Bauhaus celebration in Aspen. A lead gift of $10 million from Aspen Institute trustees Lynda and Stewart Resnick expedited the process. 
Inside, the first exhibition is a dizzying 150-work display that carries viewers through Bayer's six-decade-long career. The chronological arrangement focuses on drawings, watercolors and paintings, mediums that make up his largest body of work but also styles for which he is less well known. 
"Bayer always considered himself first and foremost a painter," says Lissa Ballinger, associate director for the Bayer Center. "People know him as a designer, and for his work in corporate environments, in advertising, as an architect, but he considered himself a painter."
This focus on painting was intentional by exhibition curator Bernard Jazzar. "I think it's because Bernard recognized there had been no extensive monographic exhibition that highlighted this extensive body of work, and it needed to be recognized," says Ballinger. 
Austrian-born Bayer moved to Aspen in 1946 at the invitation of Walter Paepcke. Walter and his wife, Elizabeth, were recent Chicago transplants who envisioned the town as a cultural and recreational destination, and enlisted Bayer—an established architect and graphic designer—to transform the once-sleepy former mining center into their dream. Bayer's roots in the German design school Bauhaus were immediately implemented. He developed the Aspen Institute campus and drafted marketing materials for the Aspen Ski Corporation. In addition to commercial buildings, he built several private residences and introduced the idea of painting old Victorian homes in bright pink and "Bayer blue." 
But his influence on Aspen in the 1940s is not where the Bayer exhibition begins. Instead, it starts earlier, in his teenage years with drawings of the vistas and villages he saw during his Alpine hikes. It moves from the mountain to the Bauhaus, and then to his time as a professional in Berlin. There's a stark evolution and progress to his style, part of the impact in seeing one's work displayed from start to finish. By the late 1930s it takes a dark turn, a reflection of the political unrest at home.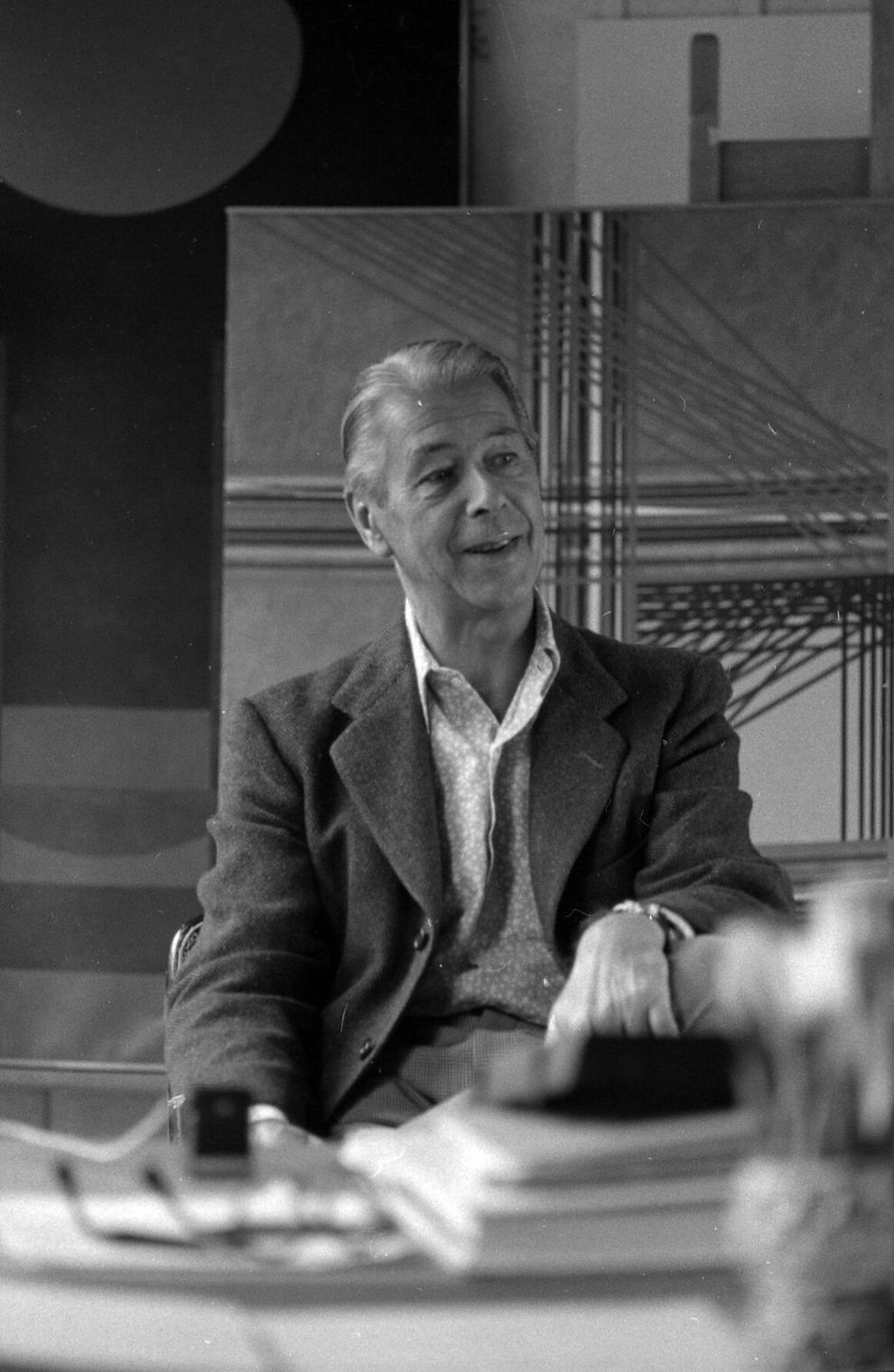 "The paintings are so rich in symbolism and there are so many biblical references in the works as well. They speak to his fear, concern, anxiety—he's in New York, he's fled Germany and Europe, he's lost his Austrian citizenship—there are so many bellicose elements to them, and they're very sinister," she says. "He is so clearly trying to reconcile what's happening in Europe and the loss of his country." 
And then there's Aspen. Pieces become lighter, airier, more playful. "There's an immediate transition when he gets to Aspen, away from the symbolic work and surrealistic work and into pieces much more informed by the natural world, and celestial and organic shapes," says Ballinger.  
The prints are definitively of this place, a part of the world he cared deeply about. "Most people think about him bringing modernism to Aspen, but he was so insistent on preservation of Aspen. He was very protective of the growth of Aspen, and I think that's something that people don't necessarily know about him," she says. 
The Bayer Center adds depth to Aspen's already rich cultural history and current reputation. And it's no accident that it's part of the Aspen Institute campus, which is composed of Bauhaus-inspired buildings and earthmounds and sculptures that he created.
"For Bayer, the Institute was his Gesamtkunstwerk, his greatest total work of art. This was one of his grea-test contributions to the world," says Ballinger. "But what he means to Aspen is more than the Institute, it's about preservation, it's about helping to define and direct the growth of Aspen to be what we have today, this modern Aspen." 
With the new center, that legacy extends even more. 
The Resnick Center for Herbert Bayer Studies is free and open to the public, with summer operating hours between 12 and 5 p.m. Monday through Saturday, and 2-7 p.m. on Sundays. For more information about guided tours and the center, visit thebayercenter.org.