Anderson Ranch Curator-in-Residence Helen Molesworth is excited to step away from her computer and engage with artists in person this summer.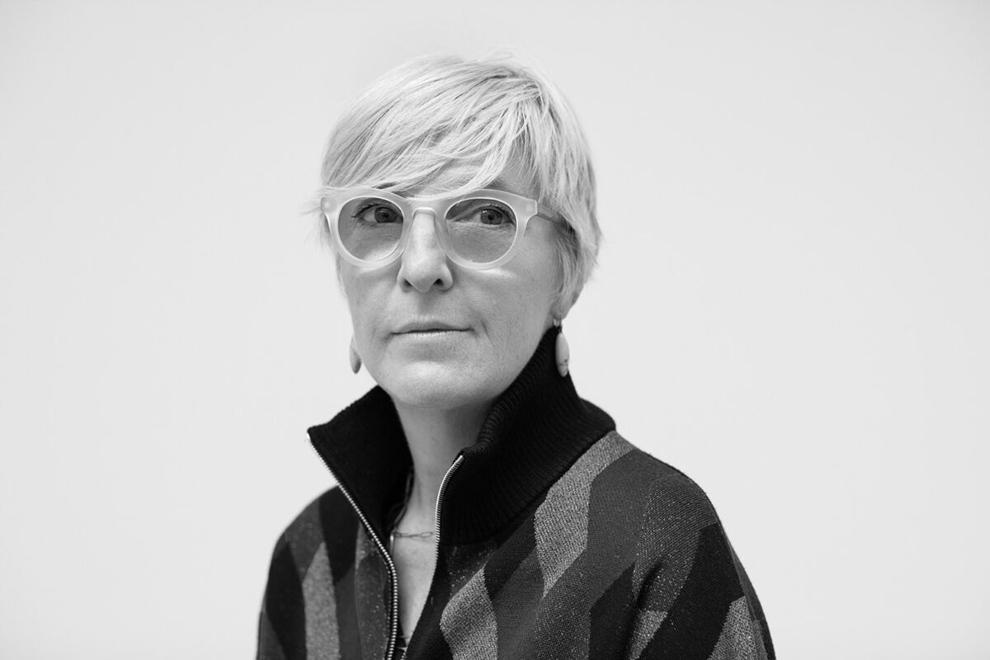 Helen Molesworth is a fearless champion in the art world. A champion of the LBGTQ community. A champion of art as a means to amplify voices and address societal problems. She is a renowned contemporary art curator and writer who spent time as Chief Curator at the Museum of Contemporary Art (MOCA) in LA from 2014 to 2018 and before that at Boston's Institute of Contemporary Art (ICA). Since 2019, Molesworth has been the Curator-in-Residence at Anderson Ranch Arts Center where she is a prominent ambassador of the nonprofit's artistic vision in the local, national and global contemporary art world. She was recently awarded a Guggenheim Fellowship—a prestigious distinction granted to those with exceptional creativity in the arts—and she is currently writing a memoir.
Molesworth returns to Aspen in July to teach a workshop alongside Catherine Opie and Christina Quarles. She will also be in dialogue with visiting artists Tyler Mitchell and Derrick Adams during the Ranch's Summer Series: Featured Artists and Conversations, which are free, open-to-the-public events. We caught up with Molesworth to talk about the biggest lessons she has learned from artists and why she's hopeful about the future of art post-pandemic.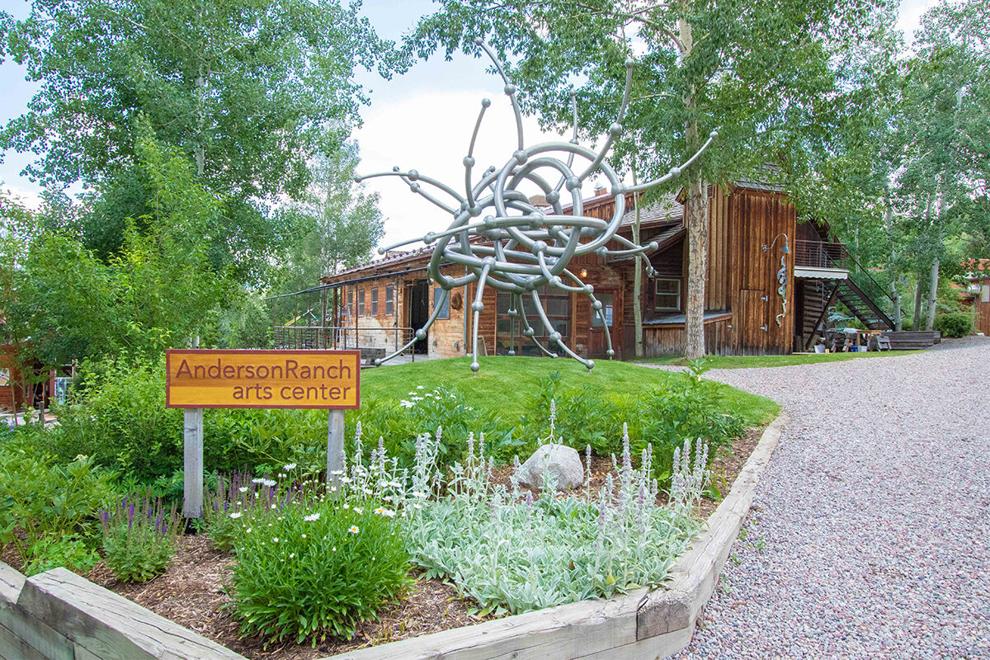 Local: Congratulations on recently being awarded the Guggenheim Fellowship. What does this distinction mean to you?
Helen Molesworth: It's such a great honor because you're being recognized for your work by peers. To feel that over the past 20 years my writing meant enough to enough people that they gave it a Guggenheim—it's super flattering and makes me feel like I'm walking on clouds.
Local: Have you always been passionate about art?
HM: For me, art has always been an incredible way to think about the world. I've been fortunate to work with artists and think about their work in the realm of the history of art and how it really helps us as a culture understand where we are, where we've been and where we might be going. It's been an enormous part of my intellectual aesthetic and psychological, spiritual life.
Local: You're in the process of writing a memoir. How has it been writing about yourself as opposed to artists?
HM: I have made a career of writing about other people, and the memoir has tons and tons about artists and how their work has helped me understand myself and my place in the world. I have a renewed appreciation for how hard it is to be an artist—how you really have to stick with it and make yourself vulnerable. And in that vulnerability, you also have to preserve some sense of strength. I don't think I ever would have known how to write this book if I hadn't been friends with artists for so long. My sense of gratitude has only increased.
Local: What has stood out to you in your experience as the Curator-in-Residence at Anderson Ranch?
HM: One of the things I love about the Ranch is that artists are happy and firing on all cylinders because you can make anything you want. It's been great for my work, too, because it's a feedback loop. The more I understand about how artists think and work, the better I am at looking at art. And the better I am at looking at art, the better questions I ask, and from there, the more I learn. There's a circularity about it that's fantastic for me. All the politics of the museum world? They're not at the Ranch. I give myself over to the Utopian summer-camp vibe of "we're all just here making stuff together."
Local: How do you feel the art world is emerging from the pandemic?
HM: I can't wait to get to the Ranch in July and have in-person events again. We pivoted last summer and had great conversations online, but I do think the human connection was sorely missed, and I think we're all ready to get back to it. I believe artists are some of our most inventive problem-solvers, and I'm really looking forward to being with them as we try to figure out collectively, and as a culture, what matters moving forward and how we're going to emerge into a new world.
Local: Your curatorial work has largely been focused on showcasing underrepresented artists in an effort to increase inclusivity in the art world. This summer, you're helping bring Simone Leigh—an artist whose body of work is centered around Black women and their bodies—to the Ranch as its 2021 International Artist Honoree. She will make history as the first Black woman to represent the U.S. in the Venice Biennale in 2022. What does it mean to you to bring her to the Ranch?
HM: Simone is an extraordinary artist, and I'm very happy to make the connection between her and the Ranch because I love to connect artists with the right place to make magic happen. You can't underestimate [the power] of a little change of scenery, a cottage, and making everything about you and your work. It feels fantastic to be able to honor Simone in this way, and it's also a window onto the world we want to imagine—a world that has equity, one in which we pay attention to traditions we haven't paid attention to. And by "we," I mean white, Western European-American, British folks. Leigh's work speaks to those rich historical traditions and what we might learn from them. To me, it feels like a gift.
Local: How do you use your work as a curator to highlight and put social issues at the forefront? Do you believe art can help move the needle or change public opinion?
HM: I am a true believer in art and artists. If you pay attention to what contemporary artists are doing, you're going to find yourself in conversations that are at the edge of change. With an artist like Simone, she's talking about [African diasporic] traditions that are hundreds of years old, and she's at the forefront—particularly in the United States—about what it would mean for our culture and society if we were to center the knowledge and labor of Black women.
Local: Your work at the Ranch thus far has involved provocative dialogues with artists that challenge assumptions and biases and consider new and innovative ideas. Will there be consistent themes in your conversations this summer?
HM: It's hard to imagine that we're going to gather this summer and not talk about the gravity of the problems that face our world. If Covid has taught us anything, it's that we have a real problem with income disparity, equity and the environment. If you're not thinking about those issues, you're not thinking about them at your own peril. We have to face them head on, and the Ranch is an interesting place to do that. People of very different economic means and geographies come together within a place of astounding physical beauty that makes one very aware of what it might mean to continue to degrade the earth. And it's a place that is focusing on equity. The questions of, "What are we going to do?" and "How are we going to change?" are going to be on the table this summer.
Local: Why is the community in Aspen and at the Ranch important to artists?
HM: One of the Ranch's great strengths is how heterogeneous its community is. You have everyone from Simone Leigh to a Sunday painter. If you put art-making at the center, it doesn't matter, and all of those divisions fall away, and we can have different kinds of conversations.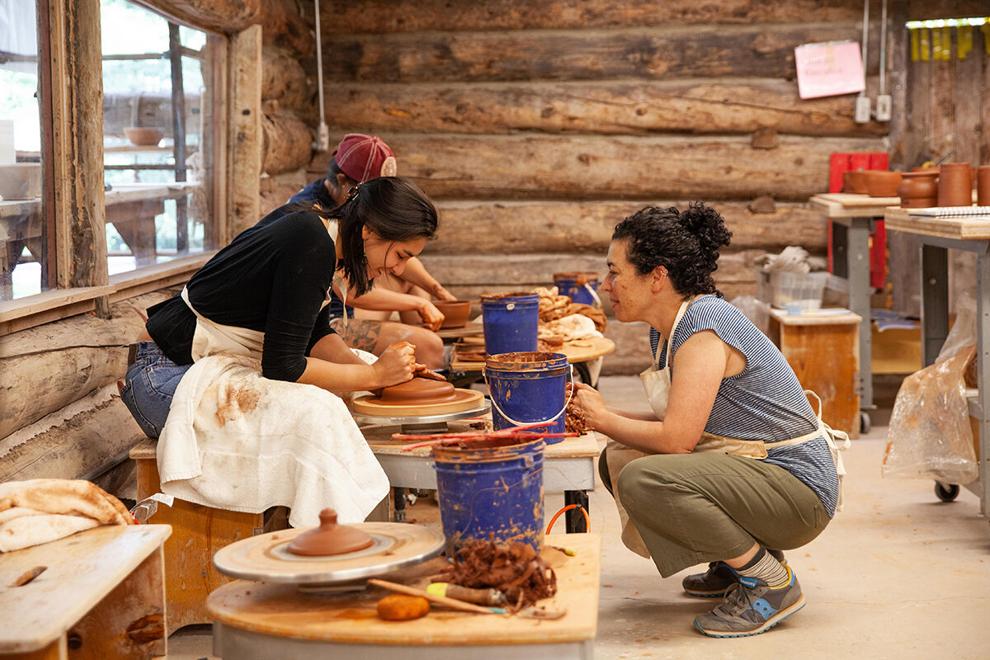 This year, Anderson Ranch has reimagined its annual Recognition Dinner into a week-long, in-person celebration to honor the 2021 International Artist Honoree Simone Leigh, with a special appearance by the Guerrilla Girls. For the complete events schedule, visit andersonranch.org.