Aspen is full of some unique and delightful dining options. Much like the mountains, Aspen's restaurants are a place where locals and visitors can play together. Here are some of our favorite spots and the dishes we crave.
The Classics
Ellina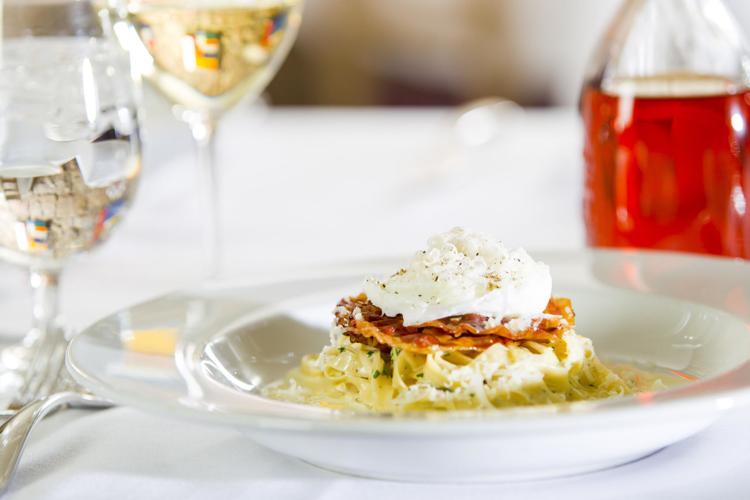 It is rare to find Ellina's infamous horseshoe bar not surrounded by a few regulars. We go for the pepper fettuccine and a glass of wine — recommended by the knowledgeable proprietor, Jill Carnevale — and end up having one or two more from her well-curated cellar.
Our pick: Pepper fettuccine
Steakhouse No. 316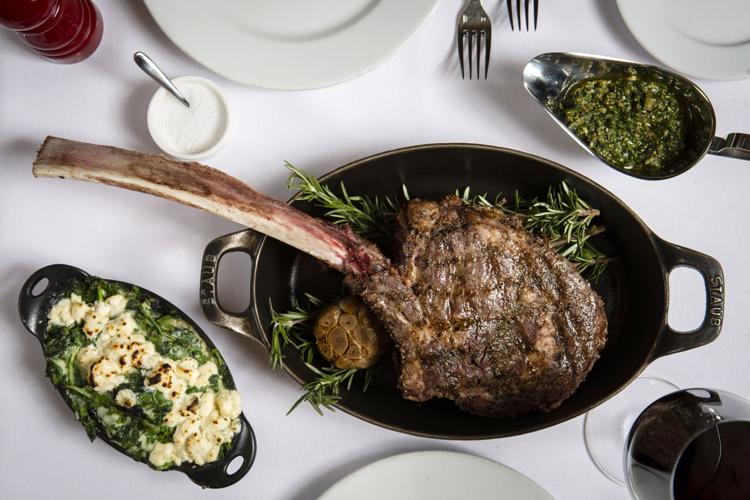 To say that Steakhouse No. 316 has nailed the interior mood of a proper steakhouse is an understatement. Its bold red banquets stand strong against the all-black walls adorned with a diverse array of art and trinkets. But the cuisine is what allowed the Food Network to name this local favorite the best steakhouse in Colorado, and for good reason. We love the Tomahawk steak for its tenderness and bone-in presentation, and you can't go wrong with any selection of the restaurant's classic sides.
Our pick: Tomahawk steak
Kenichi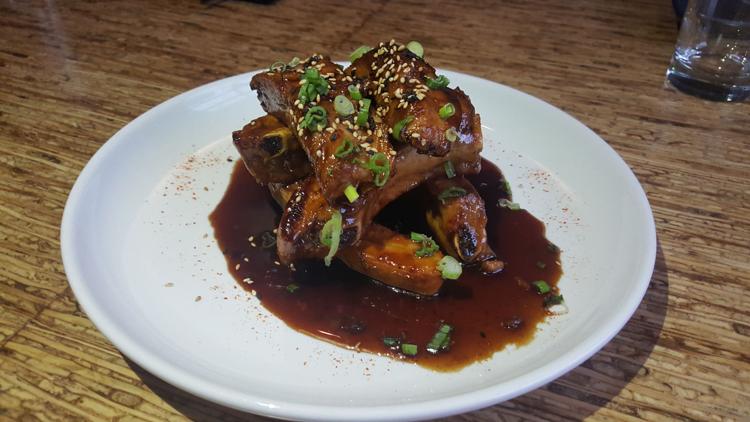 Kenichi is where we most often find ourselves when seeking to satisfy our sushi cravings. The bar area is always full of life, and while we always come for the sushi, the braised short ribs have also become a must-order. Cooked to perfection, they compare with the tenderness of raw fish, but with a bold BBQ flavor.
Our pick: Braised "boneless" short ribs
Mi Chola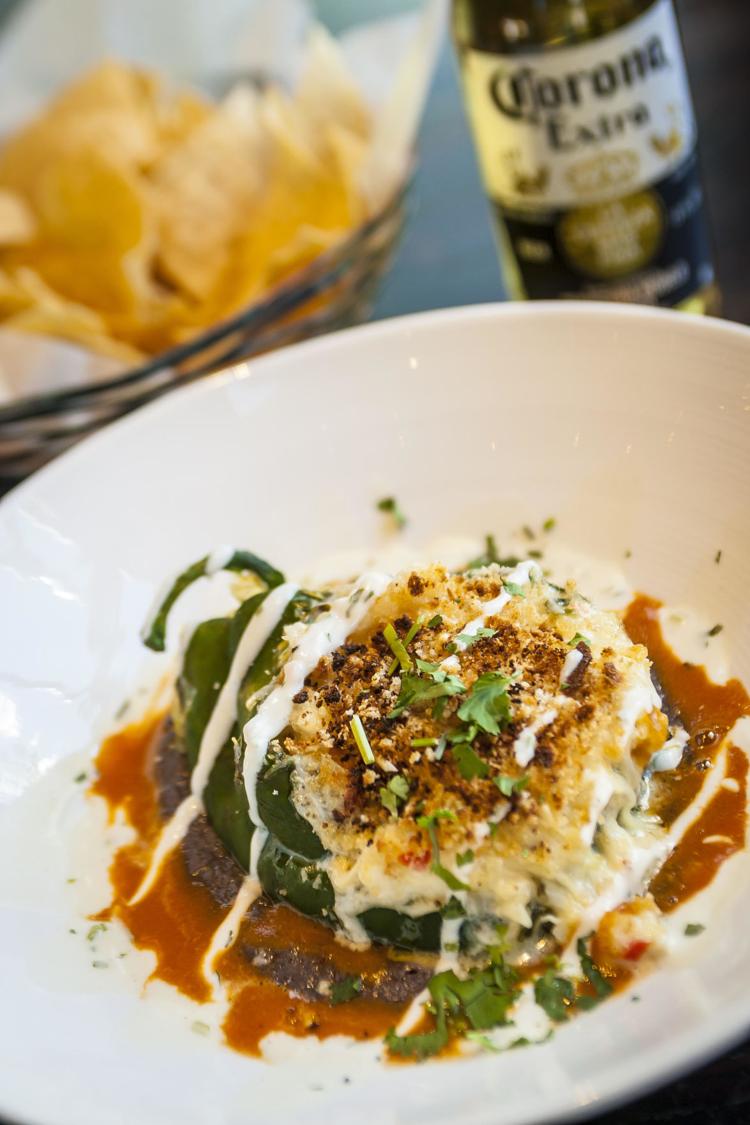 After the Cantina closed its doors, there was a noticeable piece missing from Aspen's dining scene. The bar was a classic local haunt and gathering point before a night out. Suffice it to say, a sizeable contingent of Aspenites were stoked when a few former employees opened Mi Chola in its place. A stylish update transformed the vast corner space on Main Street into a modern Mexican food mecca, but none of the local flavor was lost. We savor the selection of margaritas and unique entrees
like the risotto relleno.
Our pick: Risotto relleno
The Freshman
Clark's Oyster bar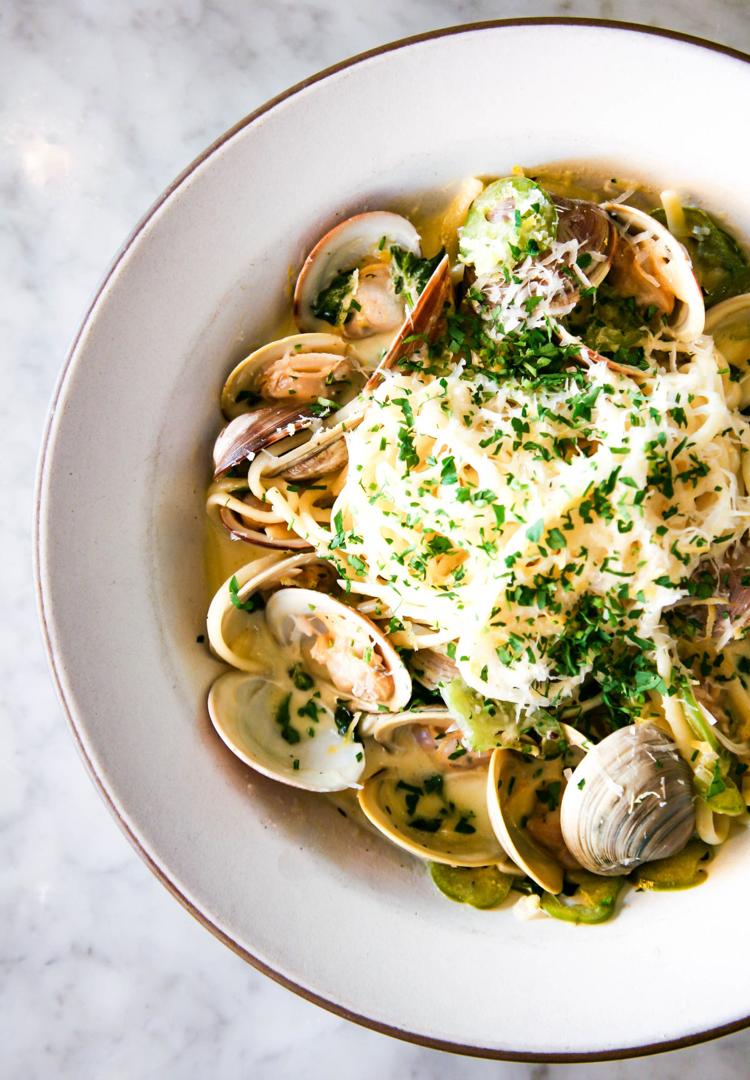 The popular oyster bar on Austin's West Sixth Street made its Aspen debut last fall. As fierce loyalists to Little Annie's Eating House, we appreciate the tasteful and elegant redesign of the historic space, as well as the hospitality that carried through in the service. Among our favorite dishes are the linguine and clams — it has that extra something that we can't quite put our fingers on, and we love it.
Our pick: Linguine and clams
Betula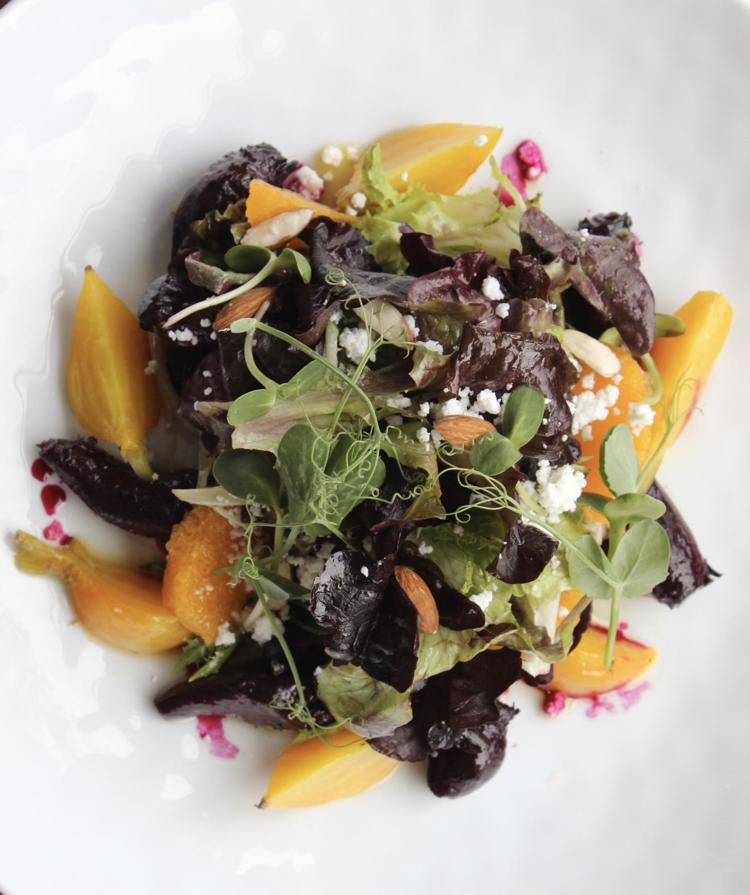 The mountain outpost by the families who own and operate Bonito in St. Barts, Betula arrived last winter and seduced us with its elaborately presented cocktails, fresh interior style and diverse offerings from land and sea. The fresh red and yellow beet salad is also a must. We prefer it al fresco on Betula's patio, or on cooler nights, cozied up the fire in the lounge.
Our pick: Red and yellow beet salad
Mr. Grey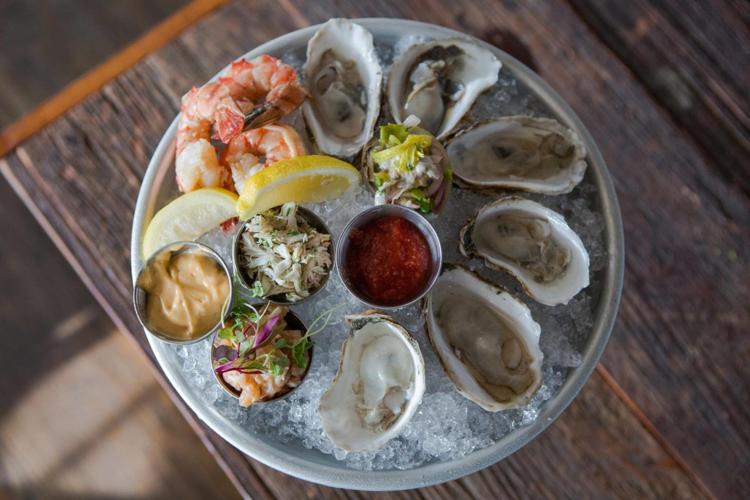 We are not sure if Mr. Grey is the patriarch or son of Grey Lady, but we are happy to see the Grey family stay in town. The Grey Lady space has been transformed this summer with a fresh coat of paint and a whole new menu designed by Chef Jon Bignelli. We will go often for the oysters and seafood platters and enjoy people-watching with a glass of rose in hand.
Our pick: Oysters
The Crepe Shack by Mawa's Kitchen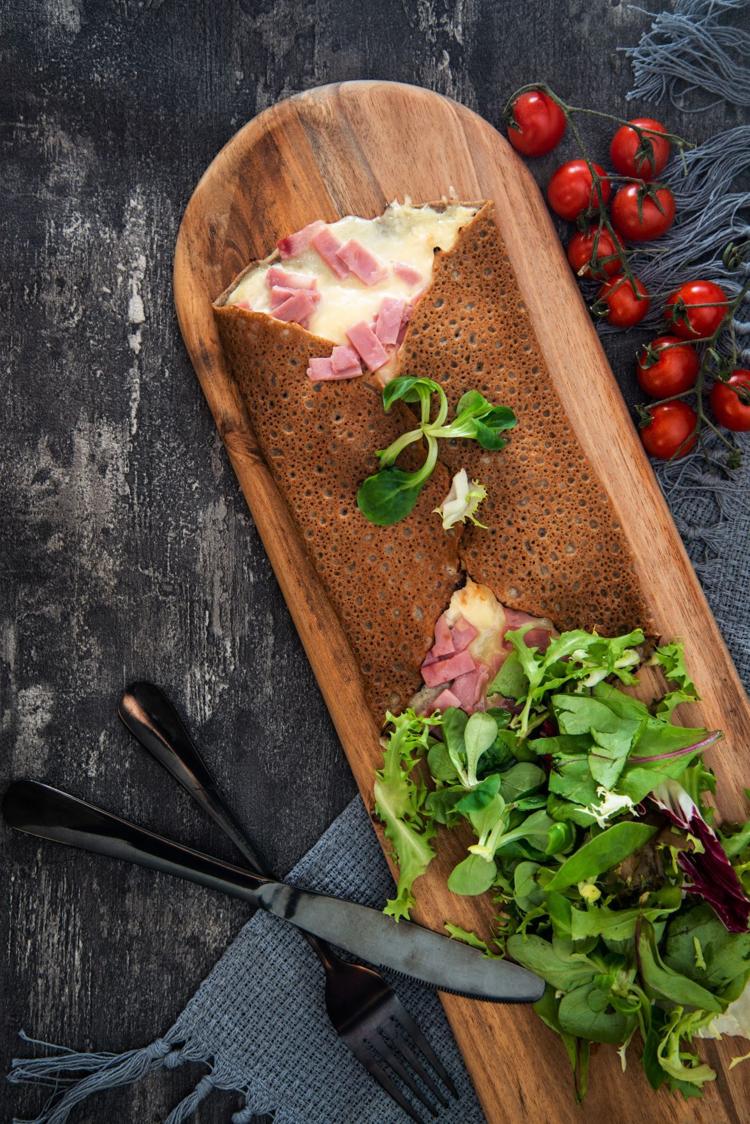 The queen of Aspen's culinary scene, Mawa McQueen stole our hearts (and stomachs) with her playfully designed Parisienne crepe shack in the new Snowmass Base Village. With more than 40 sweet or savory options, picking a favorite is near impossible, but after much sampling we've found ourselves gravitating back to the classic, Parisienne crêpe, stuffed with black forest ham, and gruyere and swiss blend and honey Dijon mustard.
Our pick: The Parisienne crepe