Aspen has served as a creative hub for artists ever since Walter and Elizabeth Paepcke envisioned a community built upon the idea of stimulating the mind, body and spirit. There is a special energy in the Roaring Fork Valley that has attracted and inspired countless artists of all types. Whether it is music, dance, literature, design, architecture, film or visual arts, being immersed in such a majestic environment—combined with a strong sense of community—seems to have created a magnetic cocktail that has helped solidify the artistic identity of our town. "I had a dream of a mountain lifestyle," says Tania Dibbs, a Washington-born painter who moved to the Valley after studying biology and fine arts at the University of Virginia. "I tried Aspen because it seemed to have some real history, besides just being a ski town. When I got here, I found 'my people.'"
Inspired by her own creative freedom as well as the Valley's natural beauty and diversity, Dibbs pursued a career in the arts. The road wasn't easy, and being a ski instructor in her early days helped fund her dreams.
Kelly Peters, a young painter originally from Michigan, reveals a similar narrative: "I didn't choose to come to Aspen specifically to make art, I originally came to Aspen to ski," says Peters. "Art had always been my passion, and I never stopped creating or painting, but moving to Aspen was the support and inspiration I needed to really dive into my work."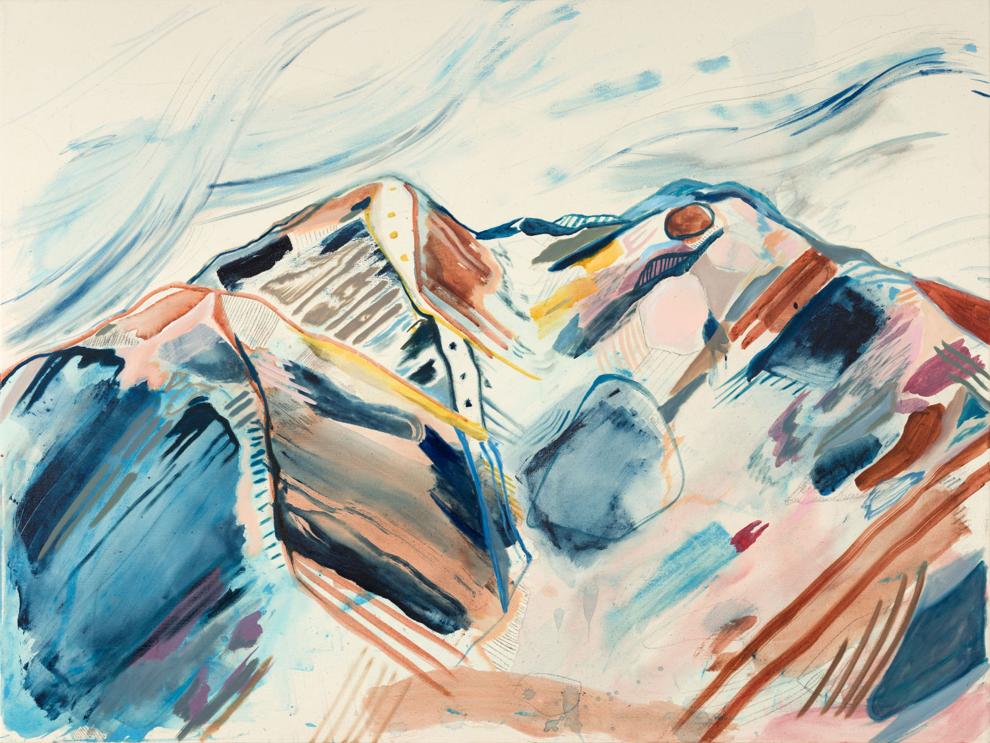 Summers Moore also taught skiing before refocusing her energy toward art. A self-taught photographer who settled in Missouri Heights, Moore found comfort in her practice to overcome life's hardships. "The Roaring Fork Valley gave me solace to nurture my art and allowed me a place in which to create," she says.
A visual artist and California transplant, Lara Whitley also rediscovered her childhood passion while nestled in the mountains of Colorado. "Actually, I was in Aspen when art finally caught up to me," says Whitley. "When I was a little kid, I used to say I wanted to be an artist when I grew up. Somewhere along the line, I forgot my dream. It took a while, but about 10 years ago I claimed it."
Linda Girvin shares a different experience. Living in Aspen in the mid-'70s, Girvin realized that in order to get serious about art, she needed to expand her network beyond town. After finishing graduate school in Philadelphia, she decided to return to Aspen "for its relative isolation, where you weren't constantly bombarded by exposure to too much art." She adds, "Loving the lifestyle of living in the mountains also factored into that decision."
Jody Guralnick is one of the idealists who came and never left. A native of New York, Guralnick fled the city and dreamt of living in the wild. Her studio in Aspen on the verge of Castle Creek is proof she realized this vision.
Under the Influence of Nature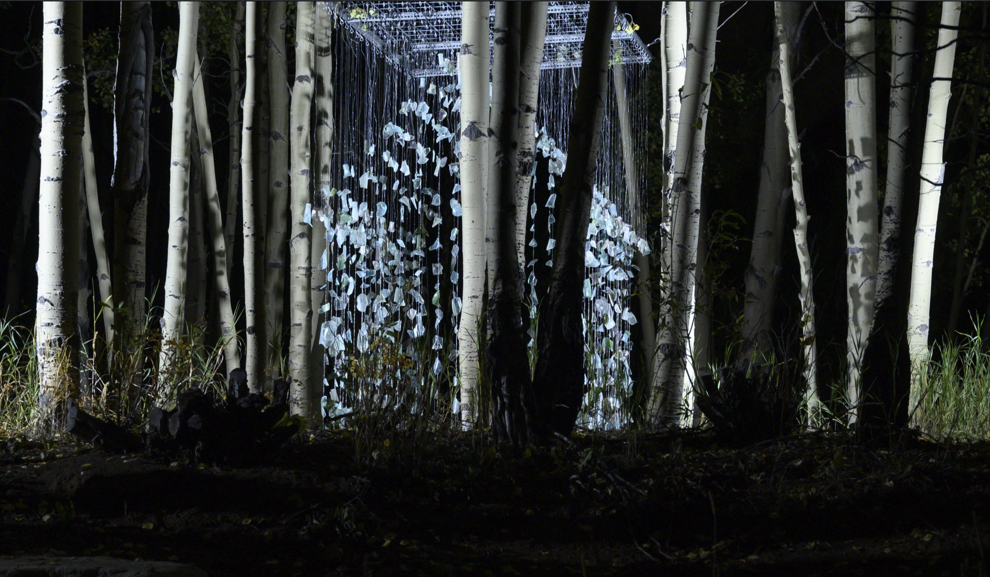 A common thread across the experiences of these artists is their interest in depicting nature and the natural world through their artistic endeavors. But the artists' creative approaches and subject matters vary drastically. "Here in Colorado, nature is part of our culture and can't be separated. I really believe this adds richness to our lives, as well as a sense of well-being," says Dibbs. "I surely cannot separate the two. Some of my work is a direct statement about our relationship with nature, and some of my work is simply informed by a sense of connection to the planet." Dibbs spends countless hours at her studio because she believes that "quality comes out of quantity."
For Moore, nature is her greatest muse and source of inspiration. In her Motion Blur series, she depicts rural and urban landscapes and seeks to break the composition down to its bare essential: light.
"The simplicity of nature also guides me to create simple shapes," she explains.
Stepping outside to find inspiration is how Peters bring elements of the natural world into her work. "Nature is the only place where I can disconnect and feel still," she says. "I love to plein-air paint in the mountain landscape." Her paintings condense the colors and patterns of the Colorado Rockies, as she aims to portray "the energy that encompasses the landscape." Guralnick inverts this process. "As an artist I attempt to serve as intermediary, merging many worlds: the world of insects, animals, plants, fungi, microbes and the man-made.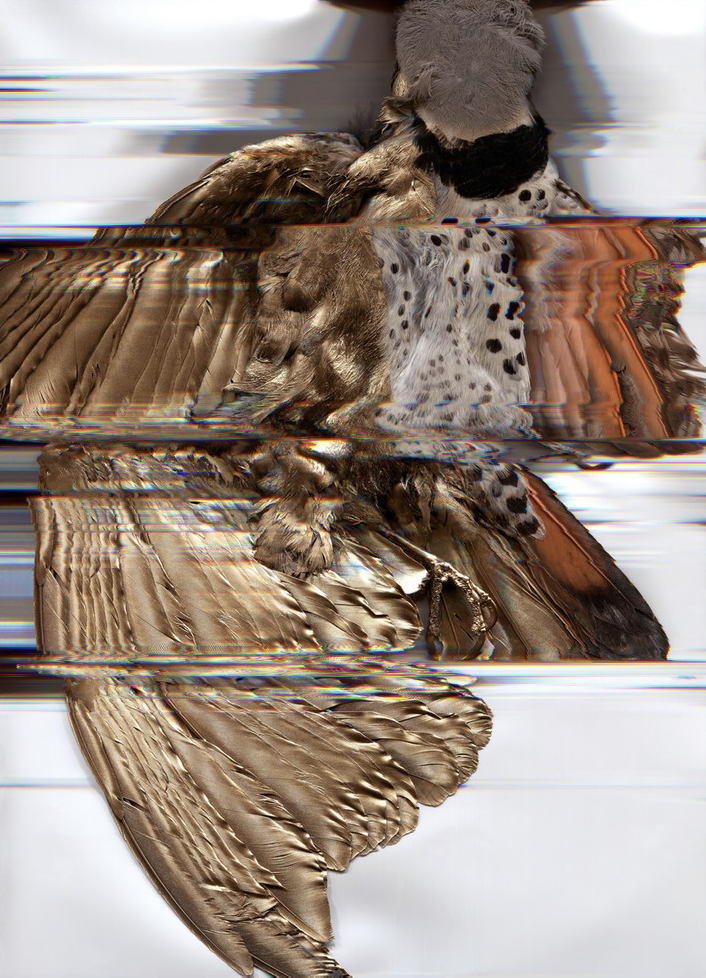 I invite the creations of the outdoors indoors in order to form a new hybrid made by hand, paw and claw," she says. Her studio itself resembles the back room of a natural-history museum. A true explorer, Guralnick collects all kinds of treasures to create diorama-like relationships among them, which she later transfers onto her works through painting, drawing and sculpture.
Following a similar naturalistic approach, Girvin collects the remains of deceased birds to construct her photo-based artworks.
She uses a flatbed scanner and acrylic paint to create mesmerizing works that address the transition between life and death, or, as she calls it, "life's nonnegotiable condition of impermanence." Girvin explores this dichotomy, inherent to existence, as an organic element unmediated by thought: "Spending lots of time in the vastness and mystery of nature, you gain more ready access to your senses," she says. "Because of this, I feel my work has become more honest, more direct and less controlled by cognitive processes."
Art in the Environmental Crisis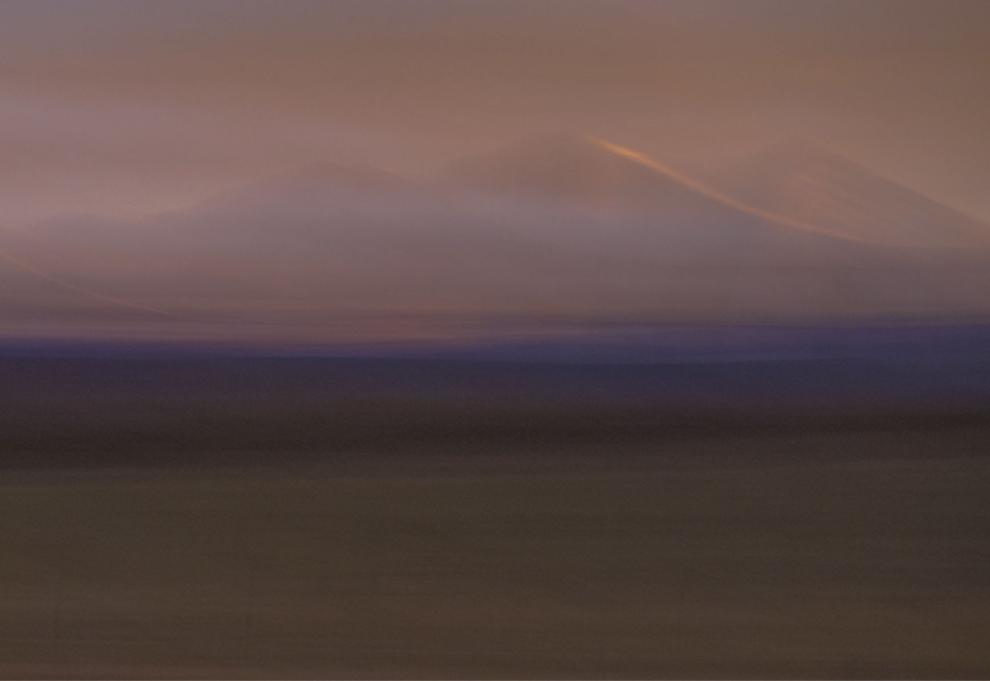 One aspect of working with elements from the landscape that cannot be overlooked is the relationship between humans and nature, exploitation and unsustainable activity and its effect on the environment. Art carries the power to draw attention to this crisis and act as a catalyst for change.
In Whitley's work, nature is present in the passing of time and impact to the environment. "I forage for treasures in old trash and put them back into service," she says. "These are the domestic discards of former lives—mining-era dinner plates, work boots, barrel straps— that time and weather have transformed. My intention is to reanimate the decaying objects and release them into a new narrative."
Her latest project, Homecoming, is a glass house built in the shape of a miner's shack, made entirely of recycled bottle fragments. Installed in the forest and suspended between a grove of aspen trees, its ghost-like appearance is a reminder of our irresponsible footprint. "During this excavation, I observed how long it takes for things to decompose," explains Whitley. "Recognizing that these disposed items were the plastic of their day, I knew I wanted to break the cycle of consumption and create new possibilities for living."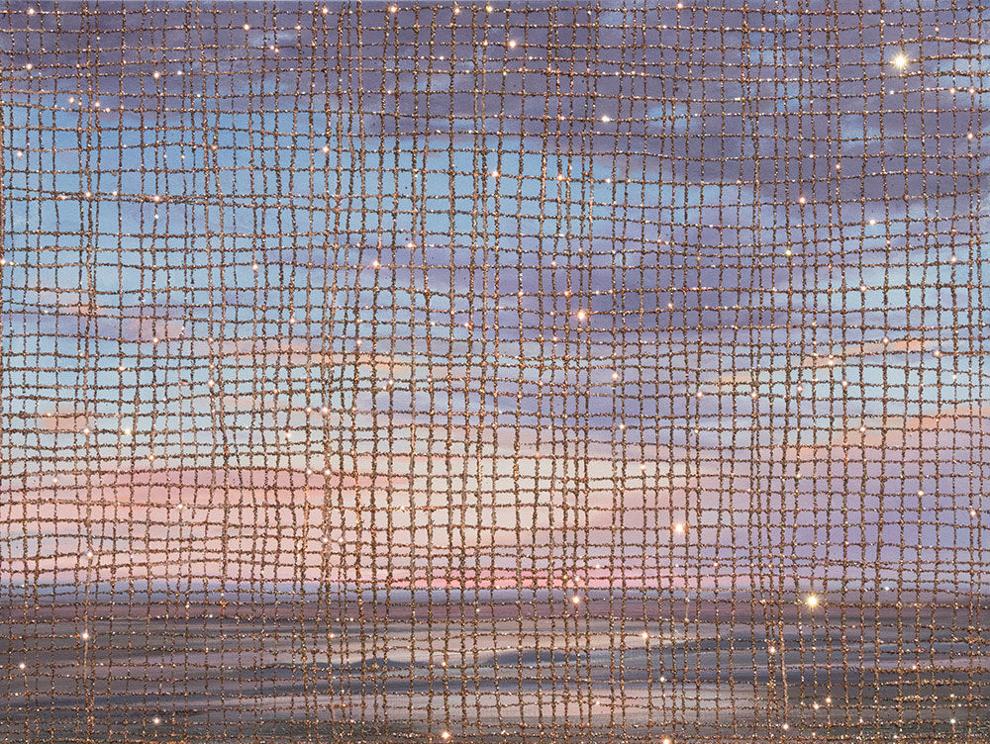 Over the years, Dibbs' oeuvre has transformed. A talented realistic landscape painter, Dibbs has gained extensive recognition for her beautiful renderings of Colorado skies. "I learned to paint by making landscapes, but after my skills developed, they seemed completely irrelevant and avoidant," she says. There was a decay embedded in this beauty that her works were not addressing, so in 2014, she started a series titled The Anthropocene. A reference to the current geological era, Dibbs purposefully obscured and intersected her masterfully crafted scenes with glitter and a seemingly chaotic array of black lines to express the state of the planet, far from a romanticized approach. She has recently developed a couple of three-dimensional wall pieces that include her own debris—old iPhones, shampoo containers, glam and jewels—covered by squiggly, tentacle-like growths that represent nature colonizing and persevering. For her, using trash serves as an elaborated testimony on how much waste even one environmentally conscious individual can produce.
There is no question about the increasing value of Aspen's cultural scene. Its variety and continuously growing audience, paired with the development of more art-education programs, artist residences and studio spaces, provide the perfect setting for nurturing artistic inclinations. Art galleries cultivate further interest and create new formats for interaction to bring art closer to our community.
One thing is certain: In Aspen, there is—naturally—art for everyone.