Fashion has long looked to the sports world as an influence (see last year's Chanel Coco Neige collection inspired by winter sports and Prada's technical Linea Rossa line), and yet sport, too, has found a muse in the world of high design, creating pieces that look appropriate at a nice restaurant post-workout without sacrificing technicality.
In the same vein, some luxury designers have decided to straddle the line between the worlds of fashion and function, partnering with active brands to collaborate on full collections, à la Adidas by Stella McCartney and Derek Lam for Athleta.
While these worlds often collide, there is no place they do more seamlessly than Aspen, a town ruled by equal parts sports and glamour.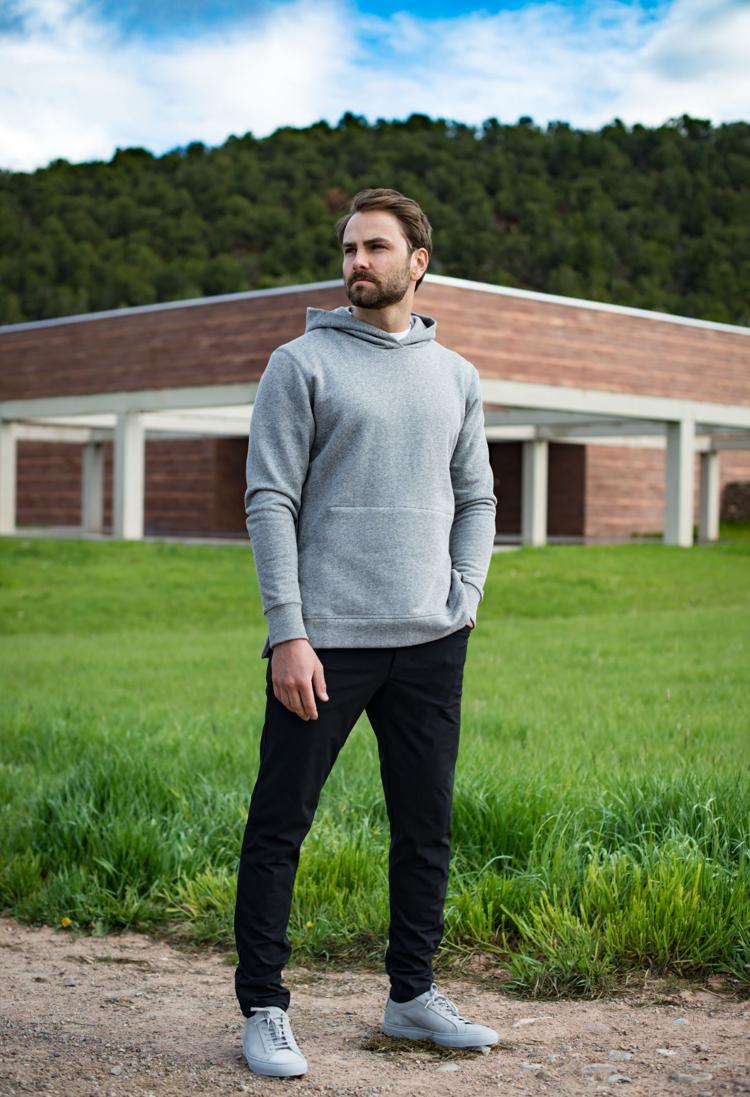 During Aspen's summer months, locals and tourists alike may hike their way to the summit of Aspen Mountain at 11,212 feet and then immediately head to lunch on the deck of Ajax Tavern, followed by a bike ride to an afternoon lecture at the Aspen Institute and an evening concert at the Benedict Must Tent.
A true Aspenite knows one's wardrobe must be nimble enough to work for all of these activities because a jam-packed day in the mountains may leave no time for a wardrobe change.
"One of the greatest things about Aspen is that no one thinks it's odd to come off the mountain in ski gear and head straight to a cocktail party or roll directly from your ride up Maroon Bells in your biking kit to the Sunday afternoon music tent," says local Sue Hostetler, who serves as Editor-in-Chief of Art Basel magazine. "Aspenites are multitaskers, and that extends to our fashion as well."
May Selby, director of public relations and social media for The Little Nell and local social columnist, agrees the Aspen aesthetic revolves around what works for you, your hobbies and your lifestyle. "It's all about tailoring and having the right styles that fit your frame — whether for work, working out or play," says Selby. "When a workout outfit or athletic essential fits well, you carry yourself with more confidence and embrace being active. I love brands like Stella McCartney for Adidas, AETHER Apparel, Tory Sport and Sweaty Betty for sporty styles that add in something a bit more elegant."
With the amount of events Aspen packs into a summer, it's no wonder those of us who spend time or live here need a versatile closet. The mountains offer a wide plethora of activities in the warmer months, from hiking and mountain and road biking to kayaking, climbing, fly-fishing, golf and tennis.
Meanwhile, the cultural offerings are seemingly endless, from the Aspen Music Festival and School's classical concerts and Aspen Summer Words author lectures to the speakers at The Aspen Institute, dance performances care of the Aspen Santa Fe Ballet and major acts taking the Jazz Aspen Snowmass stage. And that doesn't even cover everything an Aspen summer offers. "A full Aspen day can include an outdoor adventure and a cultural event — or more likely three," says Selby. "When a town has a footprint as petite as Aspen's but the number of things to do limitless, doing it all is possible — it just takes a little pre-planning."
For Hostetler, it's about choosing her key fashion pieces wisely and with her busy lifestyle in mind. "I love all of Performance Ski's gear because it works both on and off the mountain," she says. "I'm partial to their cashmere sweaters with detachable fur collars and crocheted fur vests, as well as Dsquared's flannel shirts, because I can ski or hike in them and then wear them to dinner at Cache Cache—total ski wear meets the streets. The same goes for most of the clothes at Moncler. I'll wear one of their lightweight, padded jackets to hike during the day and then throw it over my shoulders to sit outside for dinner at the Creperie at night."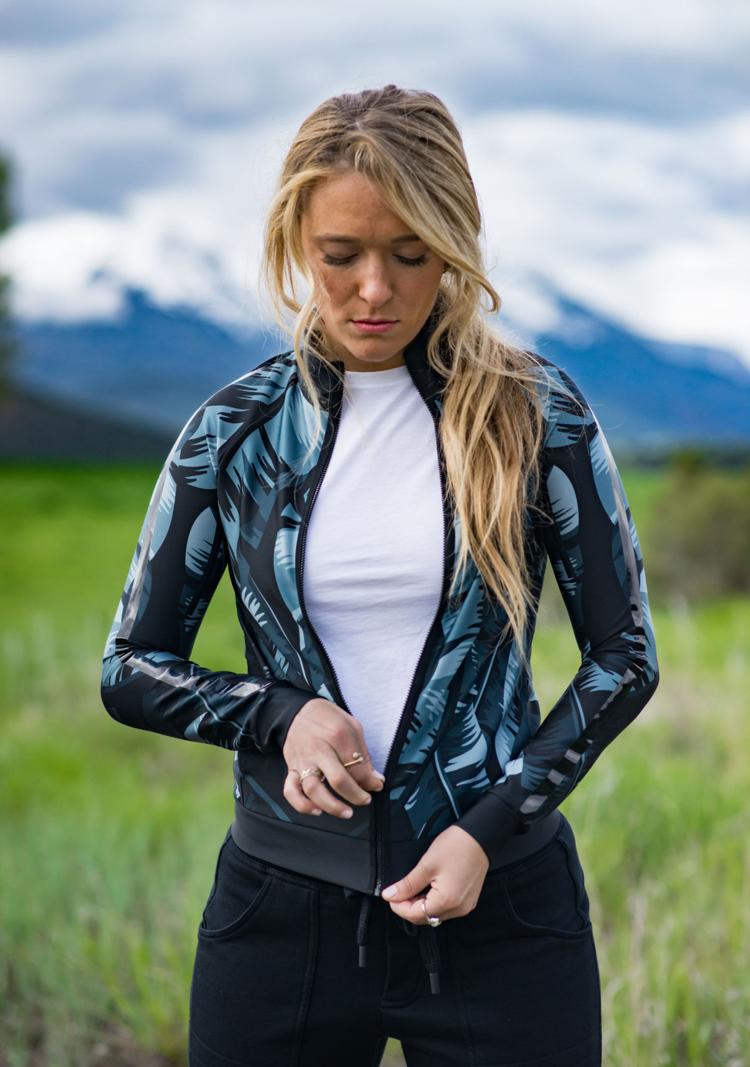 Thankfully, as much as high fashion labels turn to sport as inspiration, technical-wear lines have also begun to elevate their designs. Brands that once only focused on function — making sure you could move in yoga, stay warm on a hike, or dry on a bike ride — are now making pieces so stylish they work far beyond the gym or outdoor excursion.
To wit, the rise of athleisure has made the legging a statement staple in most women's everyday wardrobes, and the sweatpant has become an acceptable out-on-the-town bottom in men's fashion.
Locally, Lululemon, Moncler, Sweaty Betty and AETHER all blur the line between fashion and function, and boutiques including O2 Aspen, Performance Ski and Pitkin County Dry Goods carry collections that easily go from barre class to the bar. "The marriage of fashion and sport is everywhere — it's on the streets of New York and LA, on the runways and certainly all over Aspen," says Hostetler. "Aspenites take their skiing, hiking, biking, golfing, tennis, yoga and fly-fishing very seriously, so it was only a matter of time before their fashion choices reflected that."