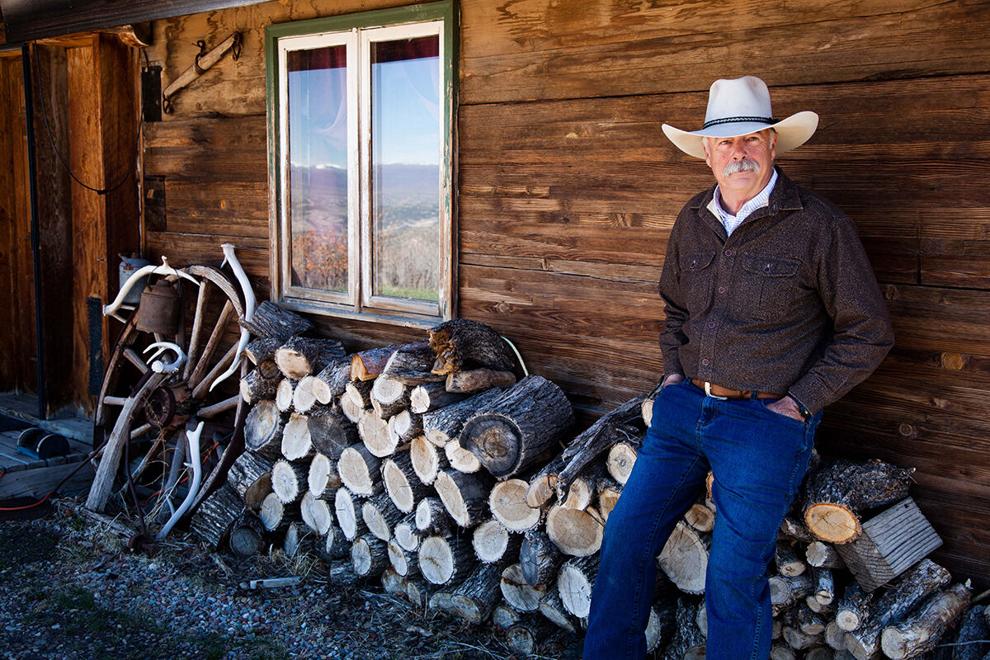 Mac Smith, the eternally smiling, bushy-mustached icon who has directed Aspen Highlands Ski Patrol every winter since 1979, stepped down in April—punctuating a much-decorated career unrivaled in American skiing. Smith has spent much of his 42 years as director opening Elk Mountain steeps to a grateful skiing public; before Smith, 68, pioneered Steeplechase, Temerity and Highland Bowl, U.S. resorts offered predominantly timid terrain. 
A Basalt High School graduate, Smith landed his first Highlands gig at Merry-Go-Round restaurant in 1972. He soon landed on ski patrol, actually assuming most patrol-director duties before his formal appointment in '79. Because the U.S. Forest Service required resort terrain to be lift-served, Smith began linking Highlands' extreme terrain (essentially, the skier's-right part of the mountain) to chairlifts via severe traverses, or goat paths. The more terrain opened under Smith's watch, the more savvy patrollers became of snow science. 
Smith has said he's only "half-retiring" since he'll still serve as a rank-and-file patroller for the foreseeable future under the new Interim Director, Lori Spence. We caught up with the legend in the Downvalley cabin he built with his own hands.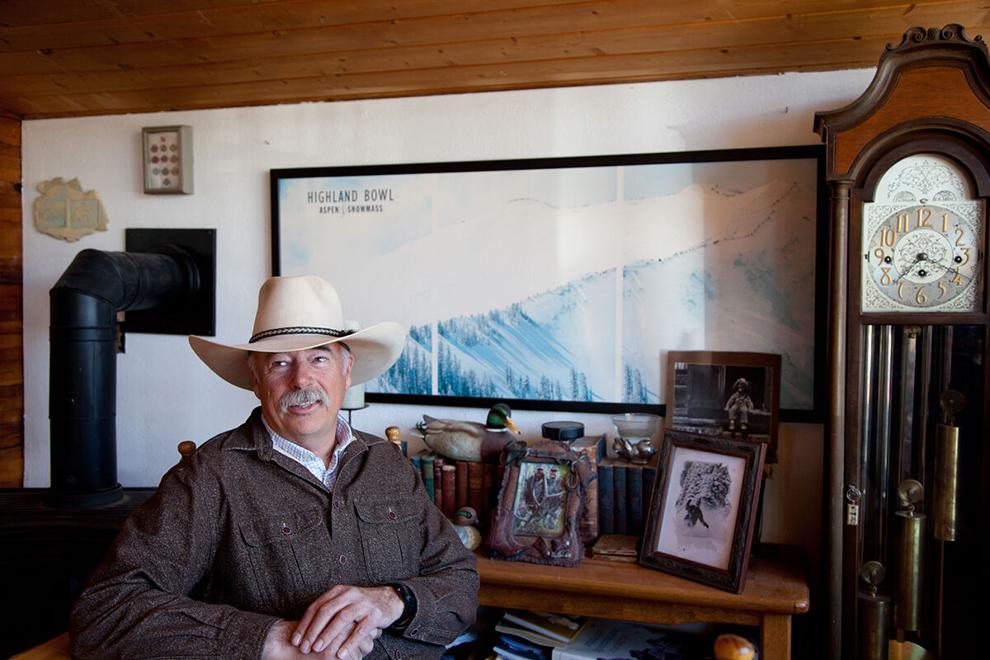 Local: Highlands Patrol is known for working with skiers and snowboarders instead of just policing them. What's your philosophy here?
Mac Smith: We try to be respectful of your time and the effort and cost you put into this sport. The public knows Highlands Patrol will open terrain as quickly and safely as possible, and it isn't saved for our own enjoyment. You won't see figure 8s in the Bowl before they open it—you'll see only snow-cut Zs and bomb holes.
Local: Your job, for many years, also involved jumping the deck at Cloud 9 restaurant. There's a famous photo of you hucking with a 30-pound rescue sled!
MS: Back then, jumping was what everybody did. On the skinny toothpicks that we used to ski, no one excelled on steeps or in powder. To get that feel of controlling your gravity and energy, you departed the snow and took to the air, so we built a giant kicker that launched jumpers 50 horizontal feet across and about 20 feet above the deck at Cloud 9. We put on a show, and people were thrilled. Whip [Jones, the founder of Aspen Highlands] was into it. Whip loved entertainment: It's how we stole business from other ski mountains. Once skiers got here, Highlands became their favorite mountain.
Local: Jones founded Highlands in 1958 and owned it for three decades but maintained his share of detractors.
MS: It was said Whip could squeeze a quarter so hard it made the eagle on the other side of Washington bleed! But I got along with Whip better than anyone else because I hunted with him. My second year, I went to his office and said we could open Steeplechase to the public without erecting additional lifts, and he let me ski it a lot to create a way to do that. We took on terrain that was very different in the ski industry. We opened Steeplechase, then Temerity, which is named for the gumption I had to approach Whip! With the eventual opening of Highland Bowl, the resort went from 380 acres when I started to 1,040 acres.
Local: Highlands always seemed vulnerable to ski conglomerates. Before they merged in 1993, Aspen Skiing Co. enjoyed $40 million in annual revenue compared to $2 to $3 million for Highlands.
MS: By the time Whip sold the place, Highlands was pretty much a chairlift museum. In terms of resources, the merger with SkiCo took us from The Flintstones to The Jetsons.
Local: It must have been stressful to protect riders from slides day after day.
MS: The stress of the job is something you kind of get used to. In fact, it becomes part of you. For me, the worst time at Highlands Patrol was March 31, 1984, when three patrollers were attempting to control the Bowl. The second charge they threw triggered a massive slide with a 1,000-foot fracture line. [That memory] woke me up at 4:30 every morning until five or six years ago. Part of that, though, goes back to growing up on a ranch in Old Snowmass. I was supposed to milk the cows one morning and overslept, so my dad dumped five gallons of cold water on me, and I couldn't sleep in afterwards.
Local: As a longtime rancher, what do you like to eat?
MS: What do you think I like to eat?
Local: Meat?
MS: Yup. I like it on the medium-rare side. Take the horns off of it, slap it onto one side, and put it on the plate.
Local: You've lived in the Roaring Fork Valley since 1960, which means you must have some crazy stories.
MS: I used to have this bear-roping party on Lone Pine Pass. I'd bring in all my cowboy friends, and we would go chase the bears and see if we could rope one. We'd see bears the day before the party and the day after but never the day of the party. There's a lot of alcohol involved in that. Tequila sunrises were really flowing. We did that party for 10 years. Another time I was riding my favorite horse ever, Wild Thirst, with my son, and we saw this bear on the ridge. I threw my bow into the sagebrush and kicked my horse to go chase the bear. When we got back, Wild Thirst looked at me [like], Boss, I'll do a lot of things for you, but chasing bears isn't one of them!
Local: You must have dealt with celebrities over the years; it is Aspen, after all.
MS: One time I was breaking a stud horse on a ranch where Robin Williams was a guest. I had the vet come over to castrate the horse. Robin comes out of the house and goes off Robin Williams-style: "The horse is going to go to sleep, lose his balls and wake up with a brand-new pair of shoes!" He went through this whole routine, and the poor guy there to castrate him couldn't get the damn clamper on the nuts—the guys were laughing so hard they couldn't do their work!
Local: How would you sum up your time at Highlands?
MS: I've had a gorgeous time. I feel bad for [the younger generation] that we had the richness, the homegrown happiness that enriches the soul. But I guess everybody's first five years in Aspen are their good old days.