When Christy Mahon moved to Aspen in her early 20s, the concept of using skins, summiting a 14,000-foot-peak or skiing in the backcountry were all foreign to her. But by 2015 at the age of 39, Mahon was the first woman and part of the first crew to climb and ski the 100 highest peaks in Colorado. The Denver native and her partners in the pursuit—her husband, Ted Mahon, and two-time World Extreme Skiing Champion Chris Davenport—are the only three people to ever achieve this monumental feat.
While a number of outdoor media outlets like Freeskier, Outside and Powder Magazine shared their epic journey, the unprecedented act also caught the attention of industry leaders like National Geographic, which nominated the trio as "Adventurers of the Year."
"I moved here and saw people doing things I didn't know were possible," says Mahon, her eyes lighting up. "And it was in such a way that I was like, Oh, I can try that too. And that's where it starts. It started with skinning up Aspen Mountain; it started with going to the 10th Mountain Division Huts; it started with the Grand Traverse."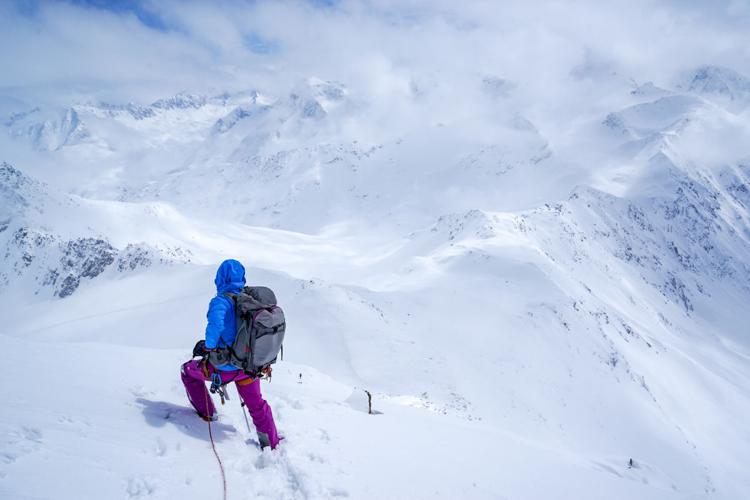 Mahon unequivocally credits Aspen and the people who live here for not only exposing her to the mountains but for igniting her desire to explore them and then supporting her aspirations—wild as they may be—from when she was a rookie to her current status as a record-setting athlete. "I've spent my entire life in Colorado, but it wasn't until I moved to Aspen that I was truly inspired to push myself in the mountains and see what I could do and accomplish," she says. "And I think that shows how empowering this place is—that you have people who are doing really amazing things, and it makes you want to push yourself to see what you're made of."
The fact that no matter where or how you choose to recreate in the Roaring Fork Valley—be it hiking Highland Bowl, skinning up Ajax, hitting the terrain park at Snowmass, backcountry skiing in the Elk Mountains or Nordic skiing along the many miles of public trails—you will likely be among the best and most talented athletes in the world is part of what makes this community so unique.
Sometimes, they are quietly practicing (just like anyone) their respective sports while training for the next big competition or envisioning another Olympic medal (ok, maybe that's not like everyone). But on most days, even the most elite or accomplished athletes are still your everyday Aspen locals who get outside for the same reasons we all do—to adventure and play, to move their bodies and trigger endorphins, to escape the daily grind and inhale that fresh alpine air.
The bottom line, as Mahon says, is that you don't need to be an expert to experience the playground that is Aspen and the Roaring Fork Valley. "You don't have to be the best," she says. "I think that can hold people back, and I think there's this whole world out there for people who just want to get out there and try. You just need to put one foot in front of the other."
One foot in front of the other combined with unparalleled accessibility to the mountains is precisely how Mahon became the first woman to summit and ski all 54 of Colorado's fourteeners in 2010 (before she went onto bag the next 46 highest peaks five years later).
Access Granted
Every expert featured in this piece—Alex Ferreira, Gretchen Bleiler, Wiley Maple, Noah Hoffman, Baker Boyd, Max Taam and Mahon—independently call attention to Aspen's accessibility from a number of different angles as a key factor in propelling, if not initially prompting, their success. Whether it was access to coaches, professional athletes, programs, scholarships, equipment, state-of-the-art training facilities or the four area mountains, each athlete acknowledges Aspen's unique impact on their careers.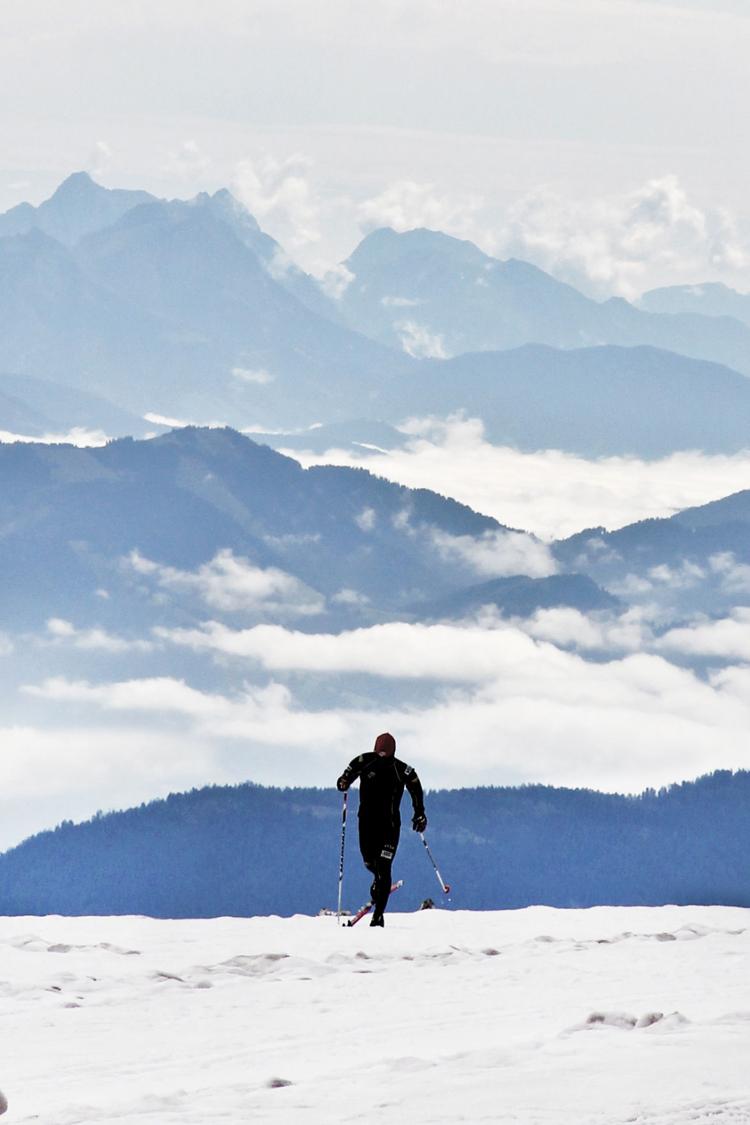 "Growing up in Aspen is the reason I am a skier," says Nordic skier Hoffman. "How could it not be?" More than anything, the two-time Olympian (2014 and 2018) credits much of his trajectory to the level of independence he was granted from an early age. "Obviously, the access to trails and the trails themselves are pivotal," he says. "But I almost think the freedom and the trust young people in Aspen are given is more important," says Hoffman. "As a middle schooler and high schooler, I was afforded so much autonomy that allowed me to find my path and chase my dreams. I think that was [key] to giving me the skills and self-motivation I needed to pursue a 15-year ski career [and] 10 years with the U.S. Ski Team."
He continues: "There's the personal development that comes with that kind of freedom, but there's also just the straight-up ability to spend more time cross-country skiing because I didn't need to rely on my parents to get anywhere from the time I was 10 years old."
In high school, Hoffman would bike from home to Aspen Valley Ski and Snowboard Club at 6:45 a.m. to lift weights and then ride the Five Trees chairlift that connects AVSC and the school campus to Aspen Highlands to ski several laps before class. After classes, he'd head back to AVSC to train into the evening. "That kind of independence is extremely rare," he says. "There's not many places where you can have that."
There are also few towns in which high school students get to train with athletes like Lance Armstrong, which Hoffman, now 30, says, "was a really motivating experience for me at the time. Who gets an opportunity like that? People in Aspen."
Snowboarding icon and 2006 Olympic halfpipe silver medalist Gretchen Bleiler vividly remembers when Chris Klug spoke to her class at Aspen High School just after he took home a bronze medal at the 2002 Winter Olympics. She also recalls the time renowned ski mountaineer Neal Beidleman—also a Valley local—visited her classroom and shared his experiences on Mount Everest. "It's really one of the most special parts about our community—the access to people who have lived extraordinary lives," says Bleiler, 38. "And by extraordinary, I just mean they have the courage to go out and pursue their dreams." Like Hoffman, Bleiler acknowledges that this "doesn't happen in regular towns." But it matters, she says, because "it shows kids that anything is possible."
On the subject of access, the aforementioned chairlift that whisks local kids from school to a world-class mountain doesn't suck, either. "That was a total blessing," says freeskier Baker Boyd, one of the best all-around skiers you will find anywhere (in Aspen and beyond). "How much the ski culture is ingrained in Aspen made it easy to mesh school with pursuing a sport," says the 29-year-old Boyd, who appears this season in Warren Miller Entertainment's 70th-anniversary film, Timeless.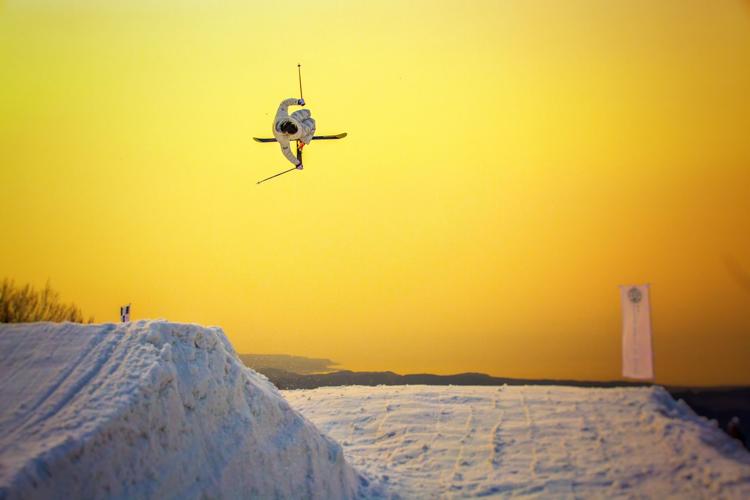 And then there are instances when Aspen's accessibility is perhaps a little too good (depending, of course, on who you ask). Halfpipe skier Alex Ferreira, who won silver at the 2018 Olympic Games, was 8 years old when his own backyard became home to the world's most elite freestyle athletes for four days each year thanks to the X Games finding a home on Buttermilk. By sixth grade, the AVSC skier had learned how to do a 360 and was hooked. When the Winter X Games rolled through town that year, Ferreira and his two friends, fellow halfpipe Olympic skier Torin Yater-Wallace and Mikey Schumacher, skipped school to watch the athletes practice. "This was our goal; this was exactly what we wanted to do," says Ferreira, who is now 25. "We wanted to be in the X Games, and not only that, we wanted to win—which is a pretty awesome dream to have when you're 12 or 13. I specifically remember Tanner Hall wearing a yellow and gray camo suit. I remember Simon Dumont wearing an all red suit. Those colors hit me, and they were doing what I thought to be alley-oop 900s at the time, and that was it. That was more than it. That was all I needed to see, and I was in."
Asked to elaborate on what exactly triggered this aha moment, Ferreira continues: "I guess the main thing that was going through my head was, I want to be just like that. I want to be everything that's in front of my eyes. So they were steezy looking; they were super cool; they had sponsors; they were landing great runs; they were doing amazing tricks. And I wanted all that and more."
In 2019, with his hometown behind him, Ferreira won gold at Buttermilk in the X Games superpipe.
Love Local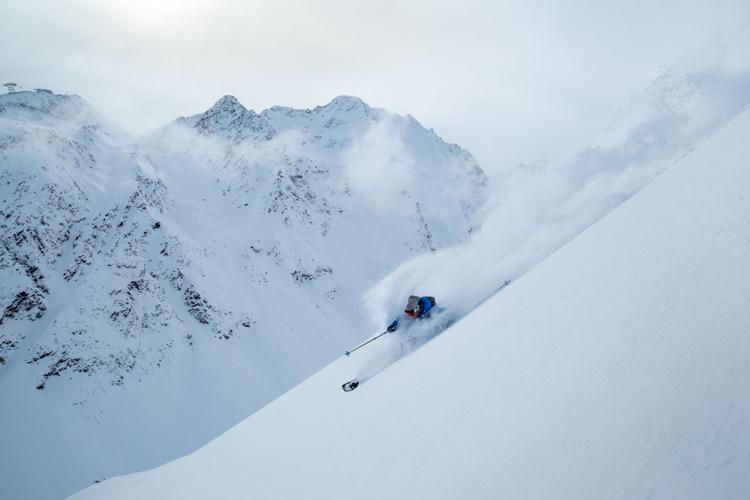 Aspen is—at once—a world-class resort and destination and an incredibly small, tight-knit community of locals who, by and large, respect and support one another. Another one of the town's many distinct qualities.
The experts on these pages collectively praise the local community for its unending support of their lofty pursuits. For the pros, support can be best demonstrated financially. Training, traveling and competing at the highest level isn't cheap—especially when doing so on your own terms, like World Cup alpine ski racer Wiley Maple. Because the Aspen-born skier is not an official member of the U.S. Ski Team, Maple is usually left to fund his own trek, which he did all the way to South Korea for the 2018 Games.
Off the slopes, Maple hustled to make PyeongChang possible—washing car windows, delivering BBQ for the Hickory House, painting, and coaching mountain biking. He also credits the local community for their help. "A winter-sports athlete has a fundraiser in town, and everyone comes out of the woodwork to throw down and get us on the World Cup [tour] or whatever it may be," says Maple, 29.
Hoffman echoes this sentiment: "The community of Aspen was the reason I was able to chase my dreams." Even as an official member of the ski team, racing is still expensive for families and young people, he says, noting the organization's limited funding. "I can't overstate how fortunate I feel to have grown up in Aspen and had the support of the community," says Hoffman. "It has defined my life, both during my ski career and in getting me here to Brown [University]." (Hoffman enrolled at the Ivy League school after retiring from skiing following the 2018 Olympics. He is currently a sophomore.)
Monetary contributions aside, ski-town morale comes with its smaller, albeit still meaningful, moments, too. "Whether it's [Big Wrap owner] Babs [Menendez] asking where I'm headed next or running into people at the grocery store, everybody is interested in your career and hoping for the best for you," says Maple.
Bleiler believes this level of hometown support was critical to her performance. "I would walk down the street [and] talk to people who have followed my whole career. I wouldn't have been able to have the success I did without knowing I had that support," says the four-time X Games gold medalist. "Doing signings in the Valley and meeting with people of all ages and hearing how my snowboarding inspired them somehow in their lives—that's the stuff that gets me out of my own head as an athlete. The love and support were instrumental."
And at the corporate level, many local athletes applaud Aspen Skiing Co. for its supportive uphilling policies. The act of heading up the mountains with synthetic skins continues to gain traction as its own sport, as well as a popular means of training. For elite ski mountaineer Max Taam, this access allows him to train when the backcountry isn't an option (like when the responsibilities of being a new parent with a full-time job take over). Taam, his wife, Jessie Young, and his longtime race partner, John Gaston, are among the fastest and most decorated ski mountaineering athletes in the U.S. "For ski mountaineering, most of my training is skinning straight uphill, and Aspen Mountain is the perfect spot for that," says Taam, 37. "It's 1,000 vertical meters that's very in-your-face, like a StairMaster."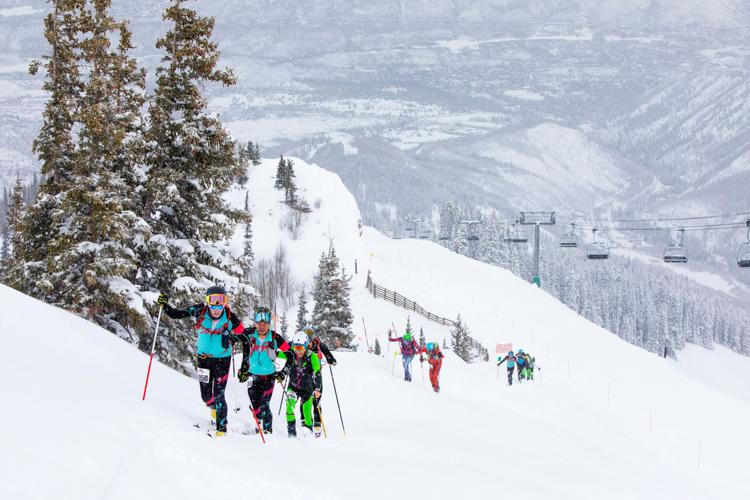 As most local uphilling enthusiasts will tell you, free, year-round access to the resort is a privilege compared to other ski resorts. In Telluride, uphill access during the winter is limited to one designated area of the mountain. And just outside Glenwood Springs, Sunlight Mountain recently posed a daily ($10) or seasonal ($50) fee for uphill access. Locals of all types, experts and not, take full advantage of Aspen-Snowmass' access, as Taam points out. "On any given morning, there could be anywhere from 10 people to 100 people, all before 9 a.m.," he says. "And during that time, you'll see every type of person going up there, whether it's somebody going up for their first time ever, to somebody doing multiple laps a day because they're training for a race. It's also motivating for me because there's always somebody in sight."
Constantly striving to better himself in the sport he loves most is what spurs Boyd. "I think that's what everyone really wants to do," he says. "If you weren't able to progress doing something, I think that would kind of take the fun out of it." Another major motivator? Realizing unfulfilled potential.
After bouncing back from a number of injuries throughout his racing career, Maple is inspired by the possibilities of what he has yet to achieve. "I don't think I've reached my potential at all," he says. "Just to put in the work and actually see improvements being made is exciting and thrilling and gets me going back to the sport." Hoffman's spark stems from a competitive spirit. "I get really inspired by other athletes' success," he says. "I'm a huge fan of sport, and I love watching other athletes—whether I know them or don't—succeed."
All of the athletes in this piece note the importance of sharing their stoke with others and paying it forward, whether it is by coaching for AVSC, partnering with local youth organizations or simply skiing a few laps with younger locals. Even dropping by AVSC and putting in a few minutes of face-time with the kids makes a difference, says Ferreira. "They get to see you in the flesh and realize you're not some entity. We get to show them that it's all real, that it all happened within this building and that they can do the same thing."
After all, the experts among us all remember their own childhood heroes and how they influenced their paths. "I just want to give back to this community, because the community has given me so much," says Ferreira.
If Aspen's tradition of fostering a culture that ignites, inspires and empowers its next generation is any indication, it seems this Valley will always be home to some of the best athletes in the world.