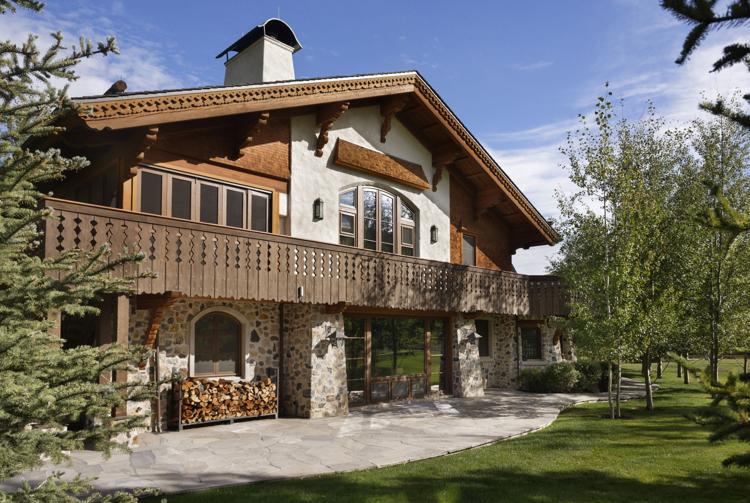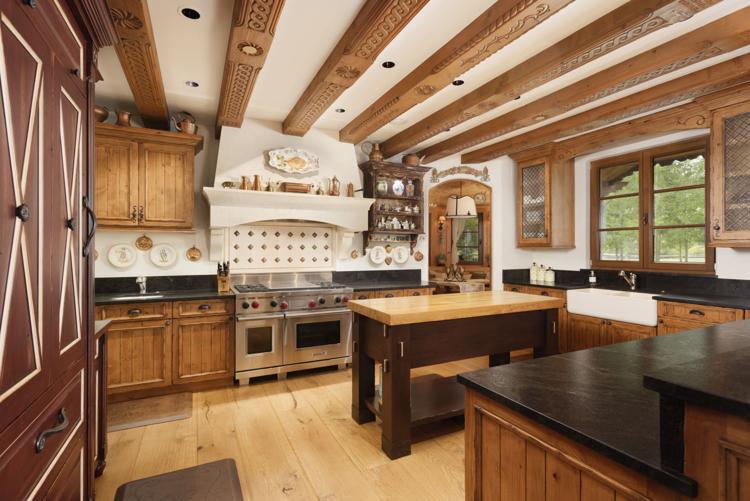 When Sonya Auvray booked her family's spring break trip to Aspen-Snowmass, she didn't anticipate that one week would turn into a year. But as the world quickly changed in mid-March because of Covid-19, she and her husband, along with their two sons, decided to hunker down in their Snowmass rental and, instead of returning to Manhattan where they live, extended their stay.
"We said, 'If we get stuck, then we get stuck," she says. "We look out our window now and it's absolutely stunning. Everyone is so kind and welcoming. It feels good and we're going to stay for at least a year."
Auvray, who recently launched a mezcal company, Dona Vega, also has a public relations career yet can work remotely, and so can her husband. Their boys, 10 and 12, will attend Aspen Middle School in the fall.
Their family is one example of a nationwide trend in which people are leaving urban areas, at least temporarily, for more expansive landscapes because of the pandemic. Aspen's top summertime feeder markets—Texas, New York and California—remain the same, but how long people stay and where they're booking rentals is shifting.
"Even though everything is canceled for the summer, [people] are looking forward to being in a mountain town," says Tracy Sutton, president of Aspen Signature Properties. "Inventory is diminishing and rates are going up."
Because many people originally canceled their plans this spring, all of the summer reservations are being made in just a few weeks and rental brokers say they're busier than ever.
"It's been a whirlwind," says Lisa Turchiarelli, a broker associate with Coldwell Banker Mason Morse.
In past years, Turchiarelli says people have wanted to book properties in the Aspen core, where walkability was desirable. Now, clients want homes outside of town, where they can cook and recreate on-site in neighborhoods like Red Mountain and McLain Flats.
She exclusively manages 25 luxury properties. The most-wanted homes this summer, she says, are in the $20-plus million range that rent for upward of $75,000 per month. Wealthy families that may have typically spent their summers in Europe, for example, are opting for Aspen.
"Most people are renting at least a month, if not two or three," she says. "Some people are saying that after the summer, 'Maybe we'll stay here,' depending on if their kids can, or will need to, homeschool and they can work remotely."
Whether these rentals translate into sales is anyone's guess at this point. While real estate moved to a standstill in April and May, it's picked up at a pace that's unexpected even for the brokers involved.
"It felt like this summer at best was to be mild and more of a wash," says Andrew Ernemann, a broker at Aspen Snowmass Sotheby's International. "But as soon as people could start showing properties again, everything picked up. While it's too soon to know how many will actually close, listings and contracts are up, and the phone won't stop ringing," he says.
Inventory is moving in all price-points and locations, says Randy Gold, of Aspen Appraisal Group. "It's going to be a strong summer for real estate on all levels," he says.
While some buyers initially wanted a Covid discount and were offering 30 to 40% below asking price—uncharacteristic for the Valley market—sellers weren't meeting that. Now, because people are so interested in buying in the area and trying to escape cities, properties are going under contract unseen, brokers say.
"There is a shift to more rural properties with more acreage that hadn't been selling," says Ernemann. "Some that hadn't sold for 5 to 10 years all of the sudden have more than one interested buyer. These people are wanting privacy and space. They want to spend the summer and more time here."
But the core is selling, too. The highest price-per-square-foot transaction ever sold in Aspen was at the Dancing Bear in June. The total sales price was $18.3 million, averaging $6,000 per square foot for the 3,000-square-foot penthouse property with 3,500 square feet of outdoor space.
As properties close in the coming months, the real estate picture will be clearer.
Andy Carnahan is another summer visitor turned part-time resident who's hoping to remain in Aspen through September. He calls Dallas home but has started to spend more time in Aspen, where he rents a house on the Roaring Fork River, during the summers. His mother lives in Basalt, and this way they can "escape the Texas heat."
"Not that you need an excuse to spend more time outdoors here, but I anticipate spending more time in the great outdoors," he says of how coronavirus may affect summer plans. "Covid or no Covid, I'm just grateful to be able to spend as much time here as I do and there's no place I'd rather be."