It's a wild spring day and a dozen volunteers are working a row of freshly turned soil, planting beet shoots and shedding layers during a rare spell of intense sunshine over Cozy Point Ranch.
Aspen woke to a heavy, wet snowstorm that morning, and the rest of the day alternated between hail, wind, snow, rain, and calm.
But Farm Collaborative organizers never considered rescheduling their first-ever spring planting party.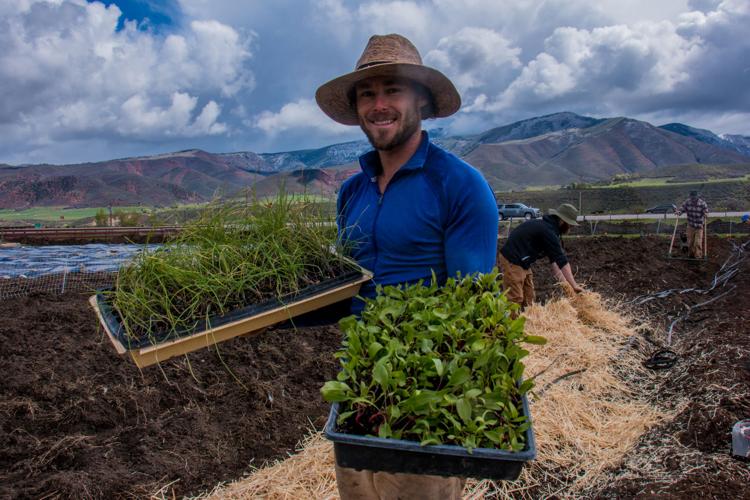 Planting season happens rain, snow, or shine, and in the Farm Collaborative's case, volunteers are much-needed extra hands to help get thousands of vegetables in the ground on the 15-acre farm — where permaculture principles preclude the use of machines.
The fruits of this particular labor will be realized this fall, but it's just one example of some of the traditionally rooted yet forward-thinking agricultural practices several local food producers are applying that have much longer-term and far-reaching benefits.
Digging beneath the growing hype of farm to table, here's a look at three of the valley's boldest food thinkers, and what they're doing to benefit the community — and even save the earth.
Farming farmers, carbon, and goodwill
Don't expect the buzz of activity at the Farm Collaborative to die down after harvest season, or anytime in the next few years. Recently chosen by the city of Aspen to be the long-term agricultural leaseholder at Cozy Point Ranch open space, the 11-year-old nonprofit (formerly called Aspen TREE) is expanding its campus and programming, raising funding through a nearly $5.8 million capital campaign.
Having already started expanding its egg co-op and planting a heritage orchard, along with lots more vegetables now that it has 15 acres instead of less than one, Farm Collaborative executive director Eden Vardy and his team are planning a headquarters and education center for kids' programs, indoor events venue, community commercial kitchen, and year-round farm stand.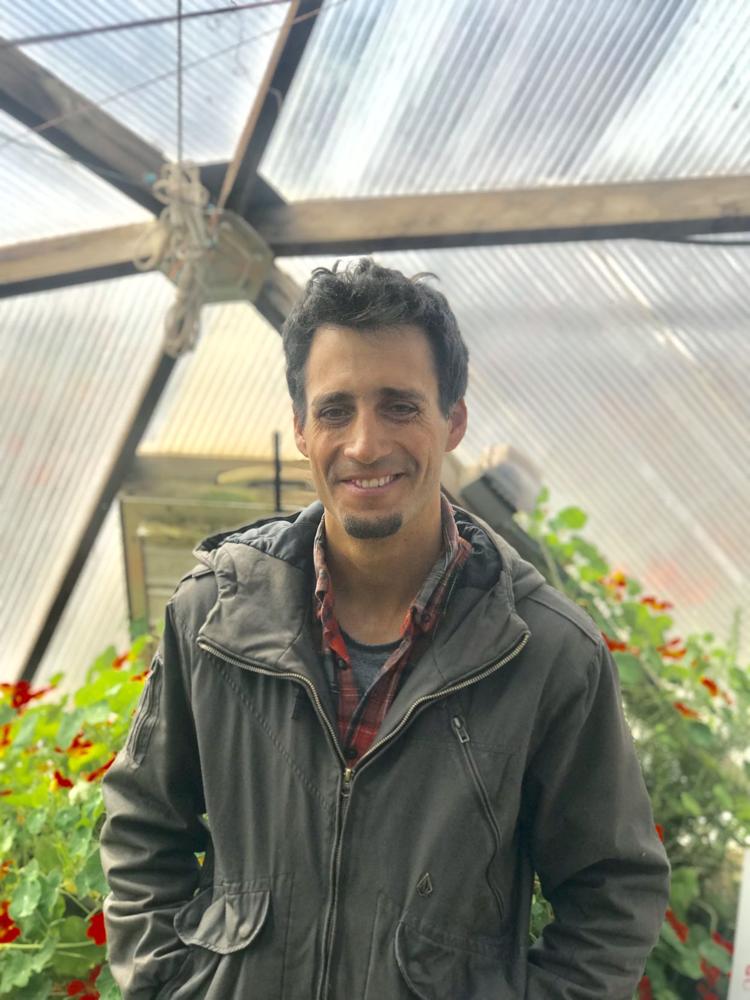 They're planning greenhouses, animal structures, and future growing areas, and germinating ideas for greater sustainability, including becoming a net-zero campus powered by solar energy.
Vardy, a dedicated permaculturalist whose long list of certifications includes a master's in eco-social design, believes the No. 1 obstacle to more local food production is housing. Every local farmer he knows has no problem selling everything they grow, he notes, and public and private actors are increasing the availability of agricultural land.
"What we need more of is farmers," says Vardy. "There's not enough farmers because they can't live here, and in most situations, they can't live here as a result of the easement that allows farming to happen on the land in the first place."
Besides seeking approvals for tiny homes to be able to offer live-on-the-land opportunities to farmers, Vardy is serving as an ambassador for the food-production trades through a farmer-incubator program, in which budding farmers will train through a partnership between the Farm Collaborative and CMC, then practice their skills on micro-leased plots on the nonprofit's land and sell goods at the on-site farmers market.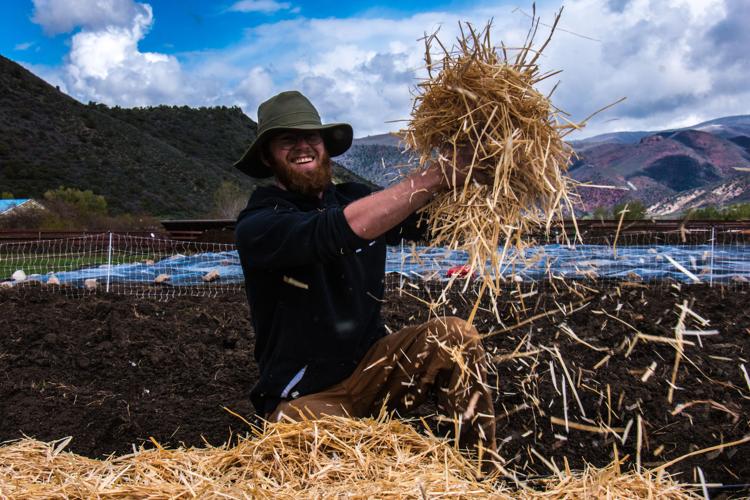 Becoming a local food hub also includes a tool-lending library, which gives cash-poor farmers access to tractors, skid steers, and other implements.
But Vardy wants the farm to have an even greater impact. He's operating the place as a research facility, with multiple experiments covering every part of the operations. A grant from CORE helps fund an alley-cropping project that sequesters carbon. He's experimenting with integrating waste: mash from local breweries becomes feed for the chickens, and animal waste feeds the soil. Measuring and sharing results are key components of these trials.
Even growing more vegetables has an altruistic goal. Vardy wants his farm's yields to reach markets that don't normally have budgets for fresh local foods: schools, food pantries, and hospitals.
The organization has already started down that path, selling wholesale to local food banks and committing some 40 community supported agriculture shares of this year's bounty to programs that provide low-income families and seniors with the goods.
"Farming is our most tangible way to connect to the world around us," Vardy says, "and that connection is, in my mind, the No. 1 thing that's going to get us out of the sociocultural crisis we have today. Nothing will connect us more than what we consume."
Harvesting healthy relationships
Sustainable Settings has come a long way since it left the nest of its incubator, Woody Creek's COMPASS, the umbrella organization for the Aspen and Carbondale Community Schools.
Since raising a bunch of money and settling on a 244-acre historic ranch south of Carbondale in 2001, founders Brook and Rose LeVan have pursued a vision that's gone way beyond simply raising healthy food (which it distributes through CSAs and local markets), and has led the couple to branch out into related ventures that include soil building, biodynamic healing herbs, social sustainability, and consulting on all of the above.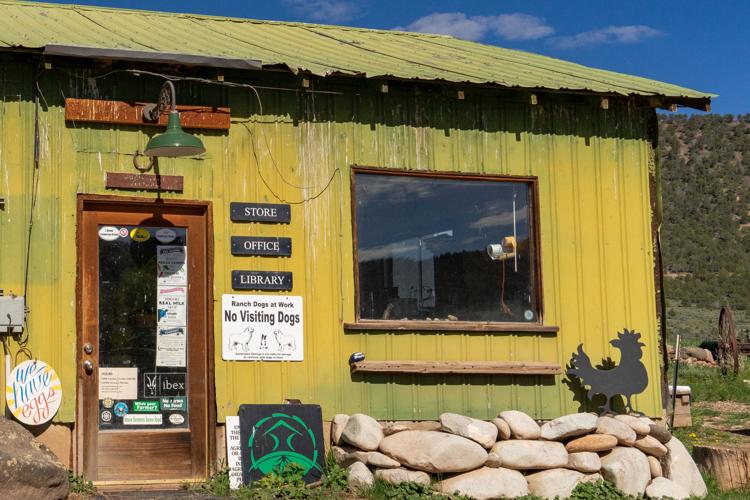 While almost impossible to distill the scope of the LeVans' work into a few words, Sustainable Settings' tagline, "harvesting nature's intelligence," is a good start. Having moved far beyond organic, they practice (and are certified in) biodynamic agriculture, a set of principles that treats a farm as a living, interconnected whole and works with nature's rhythms.
"Rebuilding our relationships to the land, the genius loci (spirit of place), by acknowledging and honoring all of the life in the soil is not only the root of our health but necessary for our well-being," says Brook LeVan.
If this all sounds a little woo-woo, LeVan likens it to being in love, and the good one can accomplish when in a healthy relationship.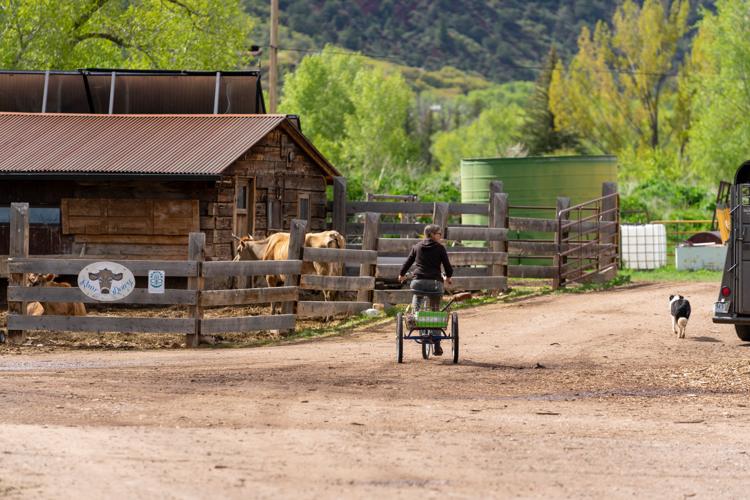 In practice, it all stems from healthy dirt, the foundation of all growing.
U.S. Department of Agriculture soil tests at Sustainable Settings have found life and nutrient levels that are "off the charts," says LeVan. And healthy soil, with 7 billion living organisms per handful, translates directly to flavor, he believes, in both the crops grown and animals raised on the farm. LeVan gives another example of a blind taste test between milk from Sustainable Settings and a noted New York chef's family farm — Sustainable Settings' biodynamic milk won overwhelmingly.
As at the Farm Collaborative, education and mentoring are important at Sustainable Settings. But beyond on-site workshops, internships, kids' programs, dinners and tours, LeVan has also built a national consulting business.
He's worked with the restaurant chain Chipotle on sustainability and influenced Walmart on green design. And now he's consulting on a 50,000-acre farm in Nevada, testing biodynamic practices on a scale larger than he ever thought would work. But it does.
And the credit must be given to the living system, LeVan says: "We're just conductors of an orchestra. When we redirect our love to pasture cows, to the worms and the microbes, we're rebuilding and restoring relationships to the life that we co-create with."
Foraging for supper and sustainability
The local foods movement is alive and well in Roaring Fork Valley restaurants, where dozens of kitchens use local, regional, and Colorado products. But few have gone as whole hog as Bosq owner and chef Barclay Dodge, an Aspen native with a global culinary resumé.
In the non-winter months, says Dodge, up to 85 percent of Bosq's dinner menu is local and regional, including four Roaring Fork Valley farms, 15 from Paonia to Montrose, and local wild forage.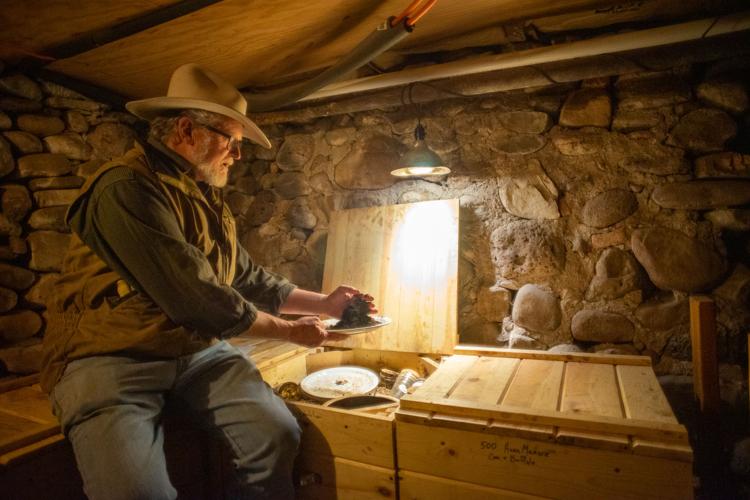 Eating local has always been ingrained in Dodge, but it hasn't always been easy. A veteran of Aspen restaurants, he remembers working at Charles Dale's Renaissance, which closed in 2003, and not being able to get any products from Paonia or the Western Slope. Yet when he worked abroad — at Michelin-starred restaurants in Spain, for example — produce was always very local.
At Bosq — which means forest or woodland in Spanish — Dodge is melding his passions for traveling, local foods, and sustainability. He uses Farm Runners, a regional food distributor founded in 2012 that local restaurants rely heavily upon for goods from some 44 producers along the Western Slope.
Using as much as possible from within the valley further reduces Bosq's carbon footprint, as does composting everything he can in the kitchen.
Dodge has friends he calls "wildcrafters," who both forage for him and teach him in-the-wild harvesting skills. More than just mushrooms, they forage herbs, roots, leaves, plants, pollen, pine tips, cattails, and watercress.
Last summer, Bosq hosted the Alchemy of Flavor dinner series in partnership with Sustainable Settings, to promote the superior flavor of biodynamically grown food.
"It's where we live, where we are that inspires us," Dodge says. "For me, it's all about flavor, and I'm finding that in the young farmers around here, not in big ag."