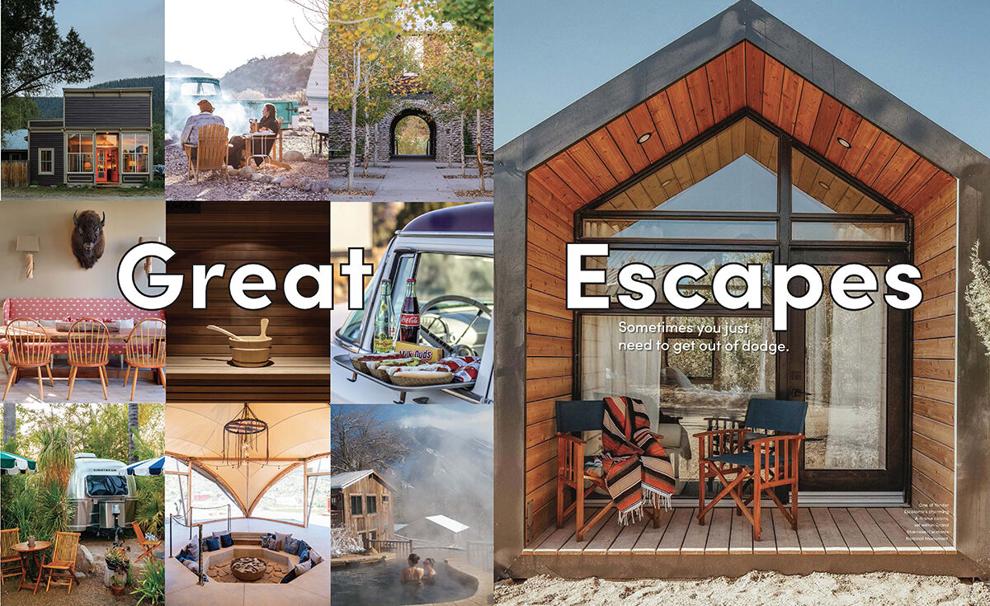 Aspen is a spectacular place to call home, but even paradise can become monotonous if you never venture beyond its borders. When stir- craziness begins to settle in, Aspenites have a seemingly endless array of destinations that not only provide a change of scenery, but also a change of vibe. Here, a few road trip-accessible Colorado locations perfect for a quick weekend (or longer) getaway from the 81611. Just close enough to access by car and yet far enough away to feel like a vacation, these spots should make it onto your summer itinerary if they haven't already.
__________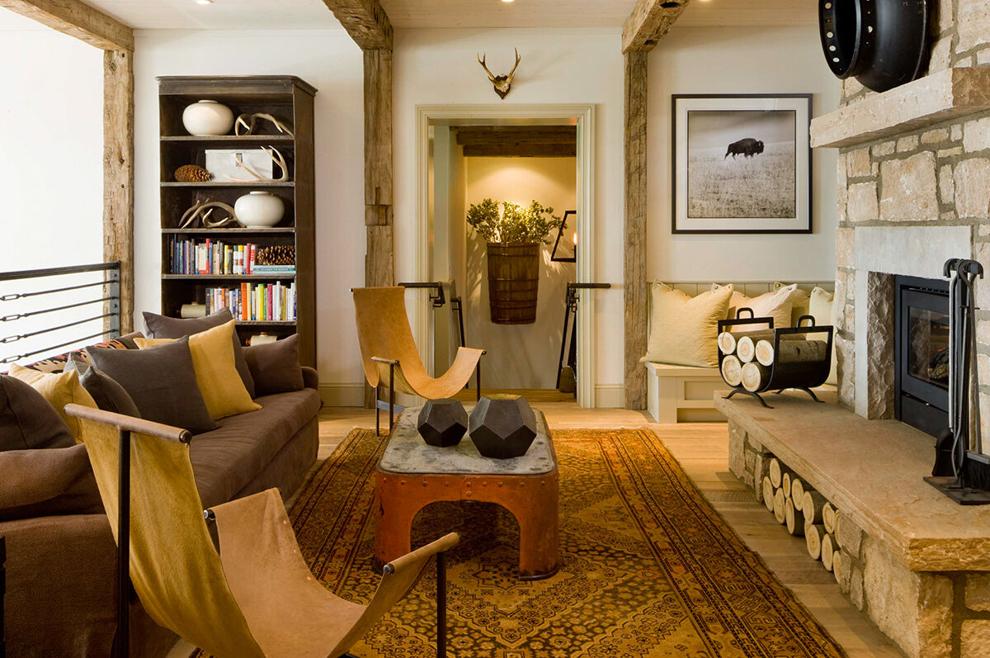 Scarp Ridge Lodge Crested Butte, CO
Ask any Aspenite their summer agenda, and hiking or biking to Crested Butte is likely on the docket. For many, that also includes a super-luxe stay at Scarp Ridge Lodge, the jaw-dropping Eleven Experience property that stands out among Crested Butte's casual (read: crunchy) culture. Once the Croatian Hall where silver miners gathered to drink and dance, the lodge still radiates Wild West charm, but with all the amenities one could dream of (especially after making the trek from Aspen or having spent the day mountain biking, hiking or stand-up paddleboarding in Crested Butte). Sure, there is an indoor saltwater pool and rooftop hot tub, but it's the five, spacious king rooms (and one epic children's bunk room inspired by the board game Chutes and Ladders) that will really take your breath away. File this under "thought of everything:" An oxygen-enriched air system can be activated with the flip of a switch in the bedrooms, ensuring lowlanders get a good night's sleep.
Part fancy hotel and part cozy private chalet (guests can book by room, or opt for a full buyout), the lodge drives home a communal vibe via a shared hangout space, an open kitchen with an in-house chef, a media room with a projector-screen TV, and a five-stool bar manned by a bartender. This year also brings additional "Eleven Life" options (a menu of outdoor adventures with physical and mental tasks), such as Forest Bathing, Thermal Therapy and Destination Yoga. And if you're feeling indulgent, there is an expanded spa menu, including a Fire & Ice Massage with the option of CBD add-ons. Checking into Scarp can be difficult due to the limited amount of space—max capacity is 20 people—but that's nothing compared to how hard it is to check out. elevenexperience.com/scarp-ridge-lodge —Sari Anne Tuschman
__________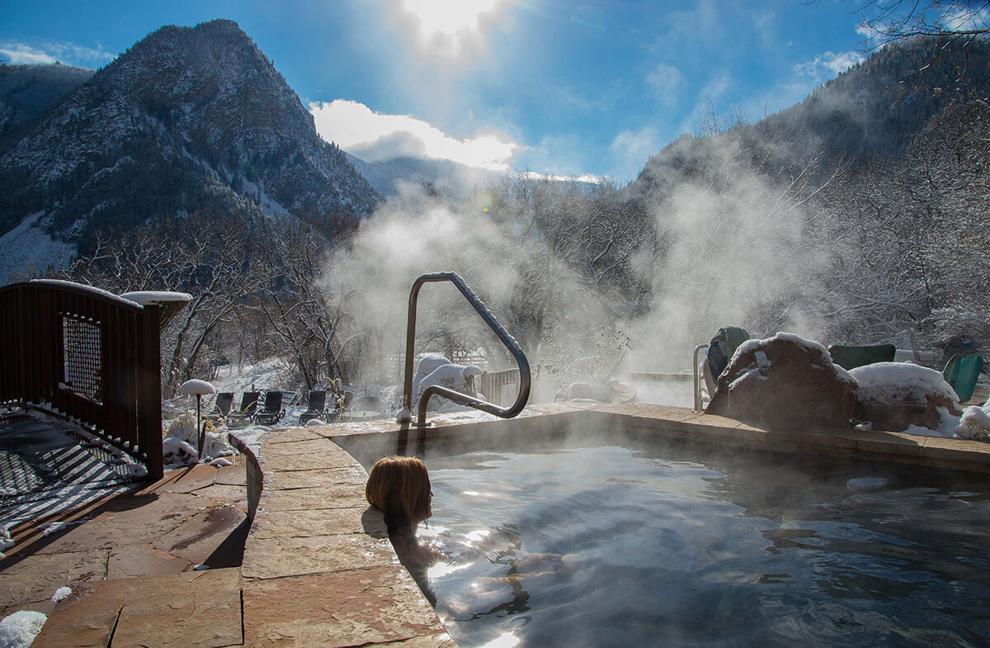 Avalanche Ranch Hot Springs Redstone, CO
When locals are in search of some R&R and limited cell service, they head to Avalanche Ranch Hot Springs nestled between Carbondale and Redstone, where remote, cozy log cabins offer views of Mount Sopris and 24-hour access to three on-site detoxifying geothermal hot springs. The 13 individually decorated, 1950s cabins (ranging from studios to two-bedrooms) boast just the right amount of country kitsch: checkered bedspreads, vintage posters, claw-foot tubs, potbelly stoves and rocking chairs on the porch for sipping coffee or wine. For larger groups, there's also a three-bedroom Ranch House with an original stone-wall fireplace. There's no restaurant at Avalanche, but each cabin includes a well-equipped kitchen. The farm stand on property sells fresh eggs from the Ranch's hens and meat for grilling on the outdoor barbecues. For a true taste of the American West, book one of the four authentic sheepherder's wheeled wagons, which have been completely restored to fit (albeit, barely) a full-sized bed, coffee maker and mini propane heater. What they lack in size, you gain in character thanks to their private patios and prime location near the hot springs.
Naturally, the tiered springs are Avalanche's primary draw. (Pro tips: Because there are day passes available, late nights and early mornings are the most peaceful hours for uninterrupted soaking and tub-hopping. Also, the higher the pool, the hotter the water.) Once you're nice and pruney, explore the property's dry offerings with a game of volleyball or badminton, or visit the barnyard to see the sheep, horses and donkeys. The pond on the Ranch's north end makes for a great place to take a paddleboat or canoe for a sunset cruise. And, of course, there are plenty of nearby hiking and biking trails if you're looking to burn calories. On the contrary, if you want to lean into relaxing, opt for a massage or restorative stretch in the yoga barn. If cabin fever starts to kick in, head to the historic Redstone Inn (four miles away) for their famous homemade meatloaf, or try Redstone's favorite pizza shop, Propaganda Pie, for a slice and chilled pint. If a few simple days in the country are what you're after, Avalanche fits the bill—you just won't be able to post how charming it is until you get back into service. avalancheranch.com —California Chaney
__________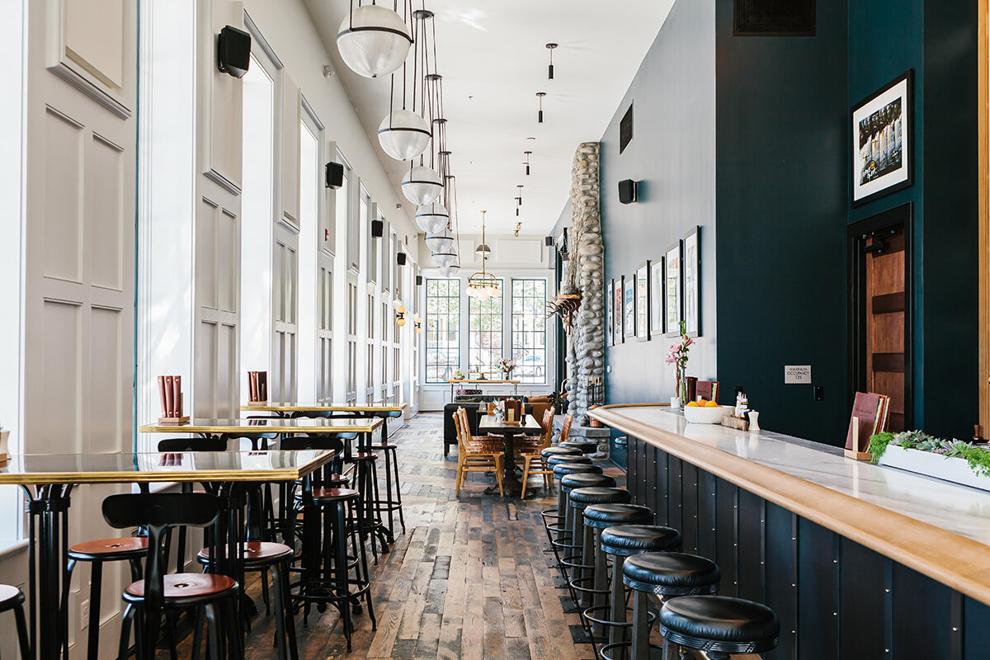 Surf Hotel Buena Vista, CO
Known for kayaking and mountain biking, Buena Vista has become a go-to getaway for Aspenites looking for an overnight jaunt or weekend adventure. A few hours from Aspen over Independence Pass, Buena Vista's Surf Hotel has become the spot of choice for where to rest your head while there. European-inspired, the 42-room hotel, along with its adjacent 20-room Surf Chateau, are situated in the South Main area of Buena Vista, within walking distance of the town's quaint boutiques and eateries (grab a sandwich made with bread baked on-site at Simple Eatery and then a scoop on the patio of Louie's Ice Cream Shoppe). Summer brings a Sunday Concert Series, in addition to a few extra weekend concerts on the lawn just outside the hotel (Leftover Salmon takes over the outdoor venue from July 2 to 4).
Have a happy hour Shacked Margarita with smoked salt on the New Orleans-esque wraparound deck of the Wesley & Rose Lobby Bar while looking out on the Arkansas River, and follow it up with one of the house-made pizzas. The simple, airy rooms feature macramé artwork and artisan-crafted furniture that keep things comfortable while focusing the attention on the hotel's beautiful natural surroundings. surfhotel.com —SAT
__________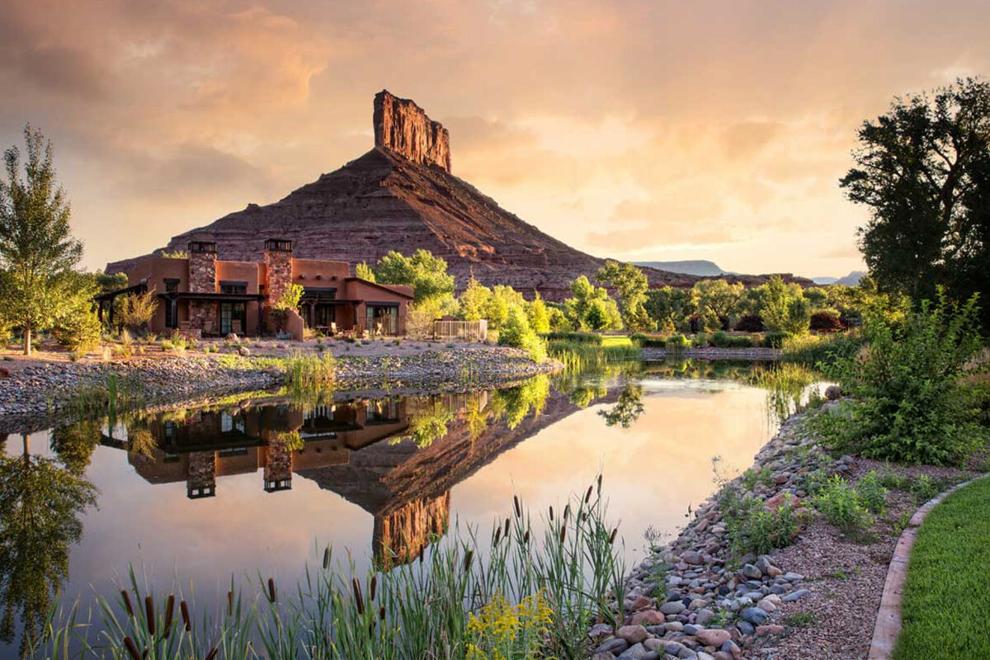 Gateway Canyons Resort Gateway, CO
Valley residents looking for serenity among towering red rocks don't have to cross the Utah border to find it with Gateway Canyons Resort. An hour south of Grand Junction, this 6,000-acre, 72-room property is a high-desert escape from the mountains. Spacious, well-appointed rooms, suites and even 2,000-square-foot casitas offer multiple sleeping options—some with their own private patios and outdoor fireplaces. Hammocks and gazebos adorn the sprawling property, offering gathering spaces shaded by cottonwoods at every turn. For those who want adventure as part of their vacation, there are secluded hiking and biking trails nearby. There are also options for horseback riding, off-roading and even helicopter rides.
The most popular spots at Gateway—of course—are the pools. And with an on-site car museum, several restaurants, a full spa, and a whole lot of open space and Colorado sky, there really is something for every group—from a family outing to a relaxing ladies' weekend. But the secret's out on this top-ranked by Travel + Leisure and Conde Nast Traveler resort, and summer reservations are filling up fast. gatewaycanyons.com —Christine Benedetti
__________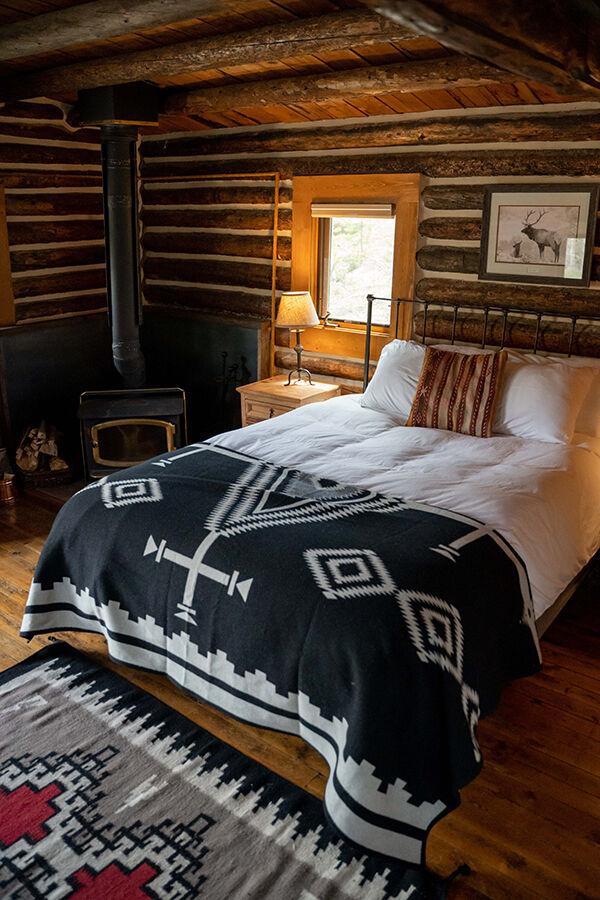 Beyul Retreat Meredith, CO
The one-hour drive to Beyul Retreat (Tibetan for "hidden lands"), located just past Ruedi Reservoir, feels like you are headed to an off-the-grid escape, even though the property is technically only 10 miles from Aspen (as the crow flies, anyway). The 32 acres formerly comprised Diamond J Guest Ranch, once a respite for rail travelers along the Colorado Midland Railway in the 1930s. Last year it was purchased by Aspenites and friends Abby Stern and Reuben Sadowsky, who had both previously worked in community events and were looking to fulfill their dream of creating a backcountry adventure lodge-meets-wellness retreat in the Valley.
Determined to maintain the Western charm of the 15 stand-alone cabins, they added minor, modern touches, such as Pendleton blankets and apothecary kits, but left the log beds, antler lamps, Navajo rugs and wood-burning stoves. The main lodge offers a cozy, communal space (with the only available WiFi) and an additional eight bedrooms. As of this summer, there is also a bodega in the main lodge, selling beer, wine and artisanal snacks (think prickly pear caramel corn). And at the new mercantile, you'll find a curated selection of Beyul-approved products, from canvas jumpsuits and wooden-sculpture art by Idaho-based brand Blamo to Denver-crafted Oxbow jewelry and saging kits (not that this place needs it—it's all about good vibes).
There is also a cedar sauna and cold-plunge bath near the central lawn, which is the site of Ballads at Beyul outdoor concerts on Tuesday nights. Make sure to enjoy the remote, beautiful surroundings by paddleboarding along the 1,700 feet of private riverfront on the Upper Fryingpan, or participating in a yoga session in an aspen-tree meadow. And don't miss the herbal and wild-mushroom foraging classes or the monthly guest-chef dinners. If so inclined, you can even do a backpacking retreat from Beyul to one of the 10th Mountain Division Huts. beyulretreat.com —CC
__________
Across State Lines
When you want to leave Colorado for a little getaway, there are plenty of options just one state (or a few) away that appeal to the nature-loving, adventure-seeking traveler.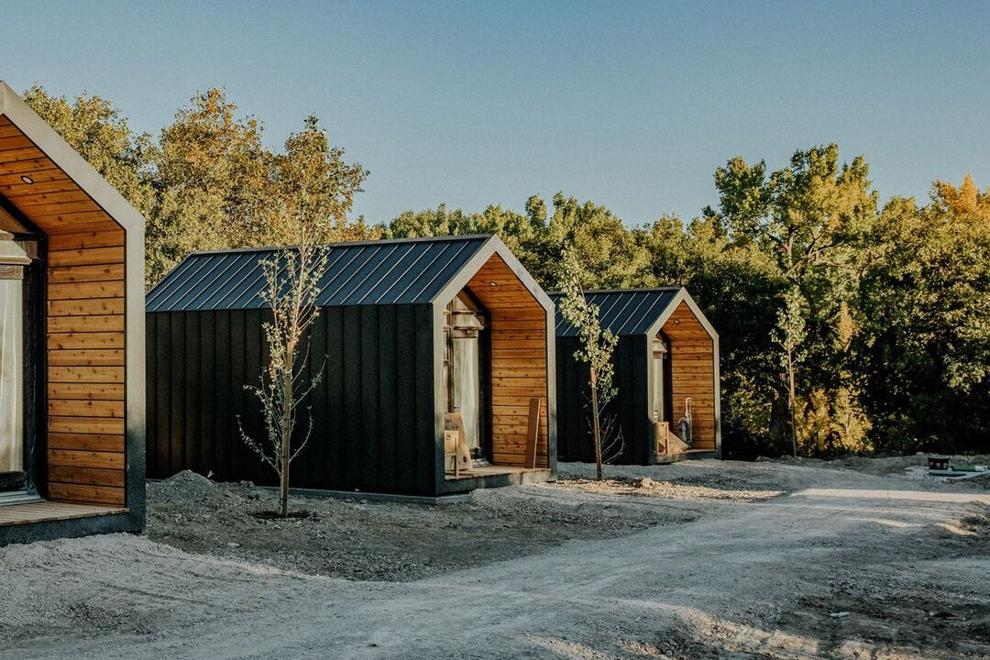 Yonder Escalante Escalante, UT
If you're looking for more than the typical summer excursion of getting dusty on the trails by day and smoky by the fire at night, Yonder Escalante is your spot. A new outdoor-lodging resort set on 20 acres of Southern Utah (seven hours from Aspen by car), Yonder is located near Bryce Canyon National Park within Grand Staircase-Escalante National Monument and built on the grounds of an old drive-in movie theater.
Guests have a choice of 10 tricked-out Airstream trailers and 22 chic A-framed cabins with comfy beds—the minimal Western-inspired décor keeps the focus on the vast desert expanses and starry skies. For the RV crowd, there are 67 hook-up sites with private firepits and equal access to amenities, such as the private bath houses with outdoor rain showers.
Grab a book, listen to vintage records, or play a board game in the expansive indoor-outdoor clubhouse on the property, and when you're in need of a coffee or snack, head to the general store. The options for nearby excursions are endless—from hiking Peek-A-Boo Slot Canyon and four-wheeling along the 55-mile Hole-in-the-Rock Road to horseback riding in Bryce Canyon and fishing at Wide Hollow Reservoir. Return by sunset to relieve sore muscles in the 40-foot pool and jetted hot tub. At dinnertime, batched cocktails are available in the general store, along with meal kits (think flank steak and veggies) to grill over the firepit.
And while most camping trips translate to a screen detox, an exception should be made for one of the classic films or Spaghetti Westerns screened at the drive-in Thursday through Sunday. Guests can pick from an array of '50s and '60s classic cars to tune in and watch from. (When Yonder's co-founder James Tate discovered the property, several of the cars were found eerily positioned in front of the drive-in screen.) A nearby Airstream concession stand sells hot dogs, popcorn and classic theater candy. Yonder feels worlds away, even though the diners and funky boutiques of the town of Escalante are only a three-minute drive. This is the inaugural property for father-son design duo Charles and James Tate, who plan to venture further west to open a Yosemite location in 2022. stayyonder.com —CC
__________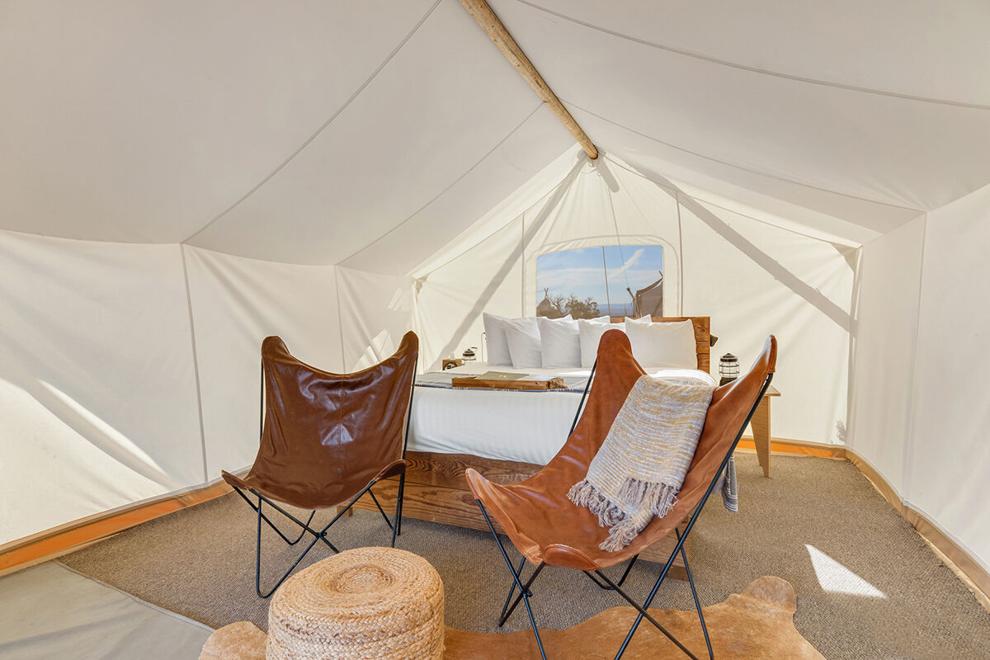 Under Canvas Moab, UT
With seven locations and two more opening this year, glamping go-to Under Canvas is where camping and luxury meet in safari-inspired tents conveniently located outside of national parks. If you're craving a great-outdoors experience but without quite as much dirt, Under Canvas is your place. Only a few hours from Aspen, their Moab site (open March through October) is seven miles from town situated between the epic Arches National Park and Canyonlands National Park.
During the day, choose between climbing, hiking, biking and general gawking at the spectacular scenery, and when it's time to rest your head, book one of the luxury tents which can include plush king beds, wood-burning stoves, en suite bathrooms and private decks (opt for the Stargazer if you want a viewing window into the star-filled desert sky). The largest tent option accommodates four adults and two kids.
More camp than glamp, meals at the Moab property are mostly up to you: There are grills and a fire pit so you can whip up your own dinner and—most importantly—roast s'mores. This year also brings some enhancements to the overall experience, including an expanded coffee program via espresso and matcha served on mobile carts. (That may ruin you for regular camping forever.) And if you're running low on provisions, there is also an expanded grab-and-go snack program.
Stay for two or more nights, and you can curate your itinerary by buying an Adventure Package, which allows you to pick from a list of guided experiences, from white-water rafting to ATV tours and hikes. And while Moab is an easy jaunt from Aspen, don't limit your options: There are also Under Canvas locations in Zion, the Grand Canyon, Yellowstone and at Mount Rushmore, to name just a few of their epic spots. undercanvas.com —SAT
__________
Caravan Outpost Ojai, CA
Test out the Airstream-glamping experience without getting behind the wheel at Caravan Outpost. Here, 10 boho-luxe caravans remain parked and ring a verdant piece of property in Ojai, Calif., just a five-minute cruiser ride from the eccentric town's art galleries, restaurants and wine-tasting rooms. Guests are assigned to their own Airstream, adorned with Mexican blankets, record players, private patios and cute names like Audrey, Diego and Yeti. Outside in the warm California air, everyone shares amenities including a firepit, lounge chairs and bean bags, sprinkled throughout Caravan's lush tropical gardens.
Nearby Ojai offers itineraries for all sorts, from foodies looking to sample fresh oil from vintage olive groves to athletes looking to spin their legs on a bicycle ride through the Los Padres National Forest. Hiking trails, hot springs and vista points pepper the surrounding Topatopa Mountains. And, it's just 20 minutes to Ventura for sand and surf. Of course, any day is made better by topping it off with a celebratory cheers—either from homegrown Topa Topa Brewing Co. or Topa Mountain Winery. And then it's back to your Airstream at Caravan, a vacation and experience in itself. caravanoutpostojai.com —CB