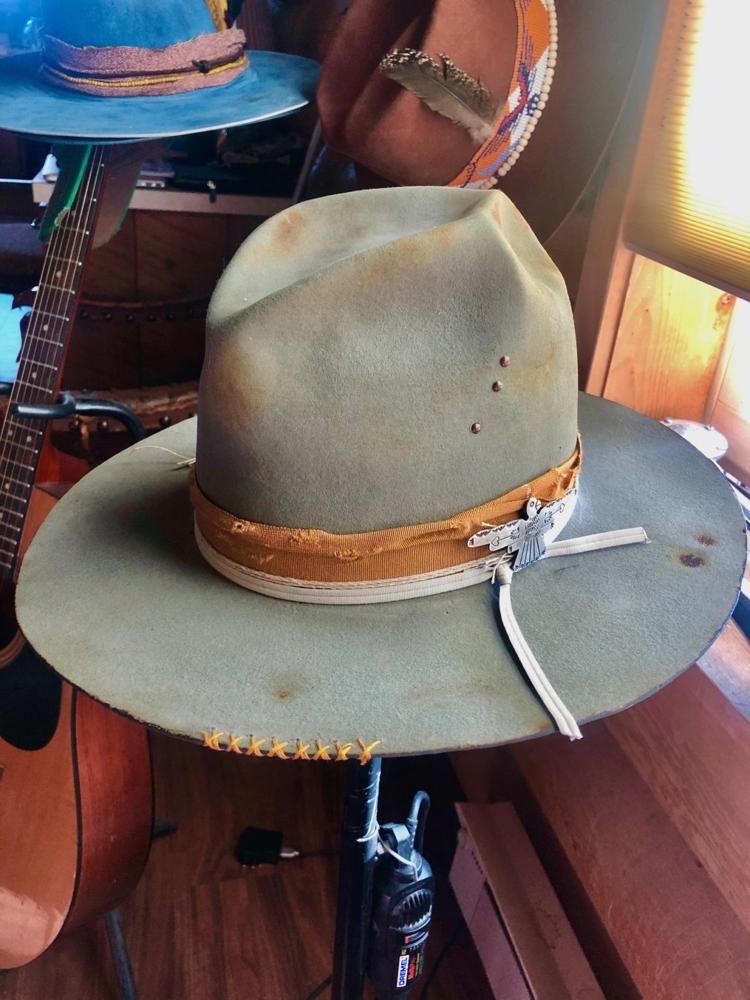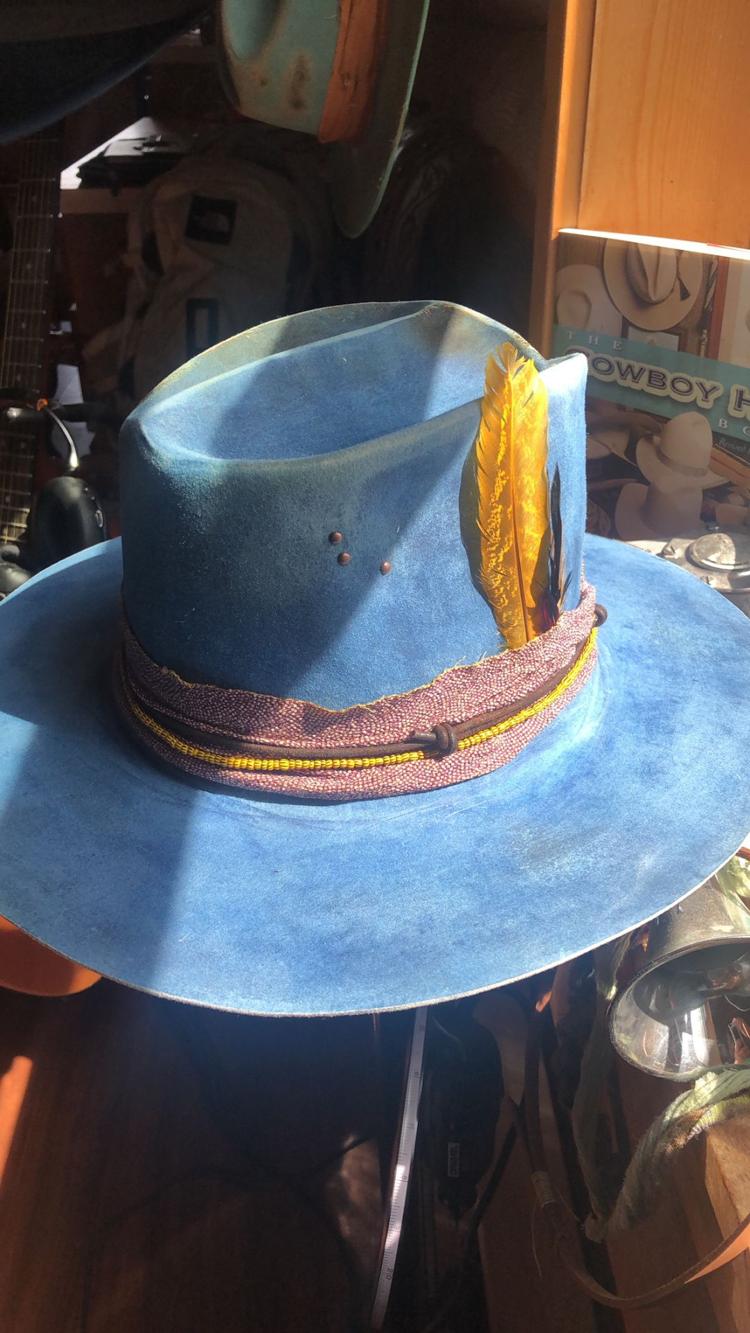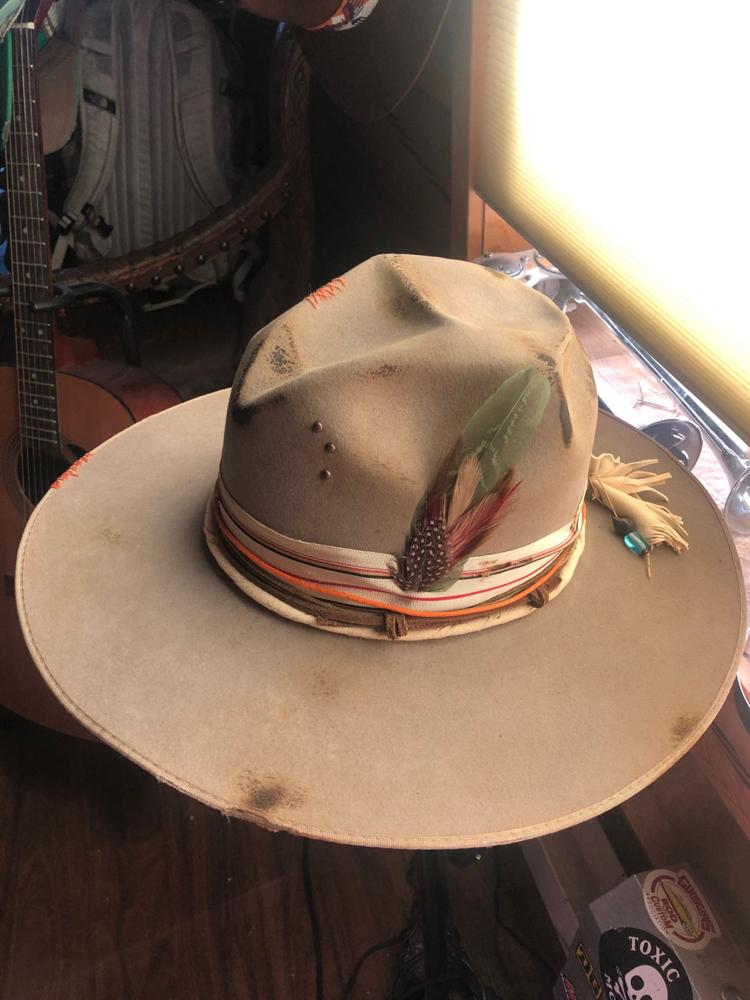 One might assume a knit beanie would be the headwear of choice in a mountain town, but a cruise through the cobblestone streets proves Aspen's true topper of choice takes a cue from the area's cowboy roots Everywhere one looks, Aspenites and visitors are sporting a hat of a different shape and style—from Panama to traditional cowboy to every customized shape in between. Whether it's to protect from the blistering sun at 7,908 feet or to shield off a snowstorm, hats are the must-have accessory of the last few years, a trend that may be associated with the Wild West but that has clearly staked its claim in modern times.
"Cowboy hats originated for function—it was a way to keep the sun off your brow and the rain off your head," says Joy Michelin of Kemo Sabe, Aspen's most famous and longest-standing hat mecca. Founded in 1990 by locals Tom and Nancy Yoder (who sold the business to longtime employee Wendy Kunkle this past February), a purchase at Kemo Sabe is a rite of passage for anyone living in or passing through Aspen. "Recently, hats have become high fashion," continues Michelin. "Keeping up with the trends and desires of the public has been something Kemo Sabe has been focused on while staying true to our roots."
On almost any given day during the summer or winter seasons, tourists (and many locals) can be seen packed into and pouring out of Kemo Sabe's welcoming space on Galena Street, where all things cowboy are celebrated, from hats to boots to the occasional horse parked outside. (Credit cards are known to appear more frequently once the booze starts flowing from the store's in-house bar). Given the Western theme, the store naturally offers Stetson hats—made of rabbit, beaver and felt ranging in price from $275-$695—but they also offer styles from their own private-label, Grit (which go for anywhere from $595 to $1,495).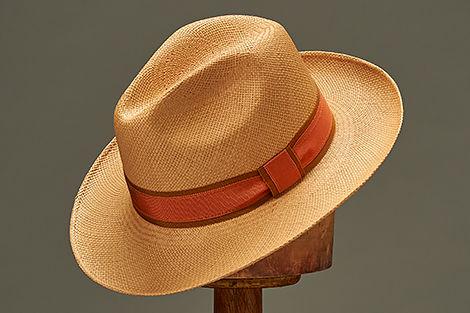 Once someone selects from the myriad choices at Kemo Sabe, they can also make the hat their own via a multitude of options, including adding feathers, pins, interesting bands or even branding it with their name, initials or symbols. "Western styles are our specialty, but we do carry what we call 'city hats,'" says Michelin, who says the store sells thousands of hats a year out of the Aspen location (there are also outposts in Vail and Las Vegas). "Since 2016, we've had to increase our production and Stetson's production to keep up with the demand. There has truly been no end in sight; our team works tirelessly to come up with new styles, colors and design elements to create the most unique hats."
Seeking uniqueness seems to be the ultimate goal for Aspen hat enthusiasts, a pursuit that is easily fulfilled via two local hatmakers, Aspen Hatter and the Demented Hat Co., both of which specialize in customized toppers for those looking to stand out in a socially distanced crowd. "We make hats for all kinds of people," says Christopher Roberts, owner of Aspen Hatter, which has operated an outpost-slash-workspace near the Rio Grande Trail for the last five years. "All of our customers have a sense of individual style. There's something very special about having a custom hat made—especially since the customer is included in the design process. Our customers plan on having their hat for a very long time and hopefully passing it on."
Roberts says he originally started making hats because he couldn't find what he wanted in a store. "We do all of the shaping by hand instead of using standard block molds, which makes every hat different and unique to the customer's face shape, body type and style," says Roberts of his 100% beaver styles that start at approximately $1,200. "We have a waitlist of about four months right now."
Demented Hat Co. was started last year when founder Randy Scott was simply looking for something to do. "I've always been a designer and builder and have always customized almost everything I have to stand out and be unique," says Scott, who takes old beaver hats and reimagines them via new shapes, embroidery and other details and then sells them through his website. (His pieces range in cost from $450-$750.)
 "Last winter was too cold for me to build a car or motorcycle as a winter project, so I started looking around and realized I own over a dozen hats and had boxes and boxes of trinkets, feathers, ribbons and other stuff I had collected. I started breaking down my old hats and discovered I could mold them like clay into my vision of something different," he says. Consciously choosing to not make hats from scratch, Scott has forged his own creative niche in what is an ever-growing market. "Hats are getting more unique, and you can wear something that says more than 'look at my new hat,'" says Scott. "I want every angle to be different. Building hats is very personal for me. Often when they're finished, I don't want to sell them."
Constructing hats by hand is also a personal experience for Susan Carrolan, who has lived in Aspen for the last 20 years and is best known for her booth at the Saturday Market (save for this year when artisans aren't allowed due to Covid-19). Prior to coming to the Valley, Carrolan made hats for Broadway shows, which became a crash course in how to adjust to every material, head size and even time period. In the last few years, Carrolan has noticed an undeniable increase in the demand for her pieces. "Last summer was off the charts for us—we moved more inventory than I've ever seen. It was nonstop," says the milliner whose work is sold at Aspen Outfitting Company, The Little Nell and Kali's Denim, among other spots around town. "Hats used to be for function and sun protection, but now I find that people just want a cool one to wear."
Carrolan specializes in—and is popular for—her hats made from Panama straw, woven by hand in Ecuador. "Over the years, I've increased my line to try to have something for everyone that comes into my booth," says Carrolan, whose offerings range in price from $200 to $400 and are all hand-blocked and -molded in her ABC studio, where she also sells. "I feel like if someone can't find a hat in my booth, then I have to create a new one. I want to get a person in a hat that suits them and their style." Once the weather turns cold and straw toppers need to be set aside for a few months, Carrolan makes felt hats, ensuring she has something for every season.
Whether on the hunt for something completely original, Western-inspired, summer friendly or year-round appropriate, Aspen's hat offerings have something to fit every person's desire and unique style. The only other requirement is the confidence and style to pull it off, which—of course—can't be purchased.
Accessories in the Time of a Pandemic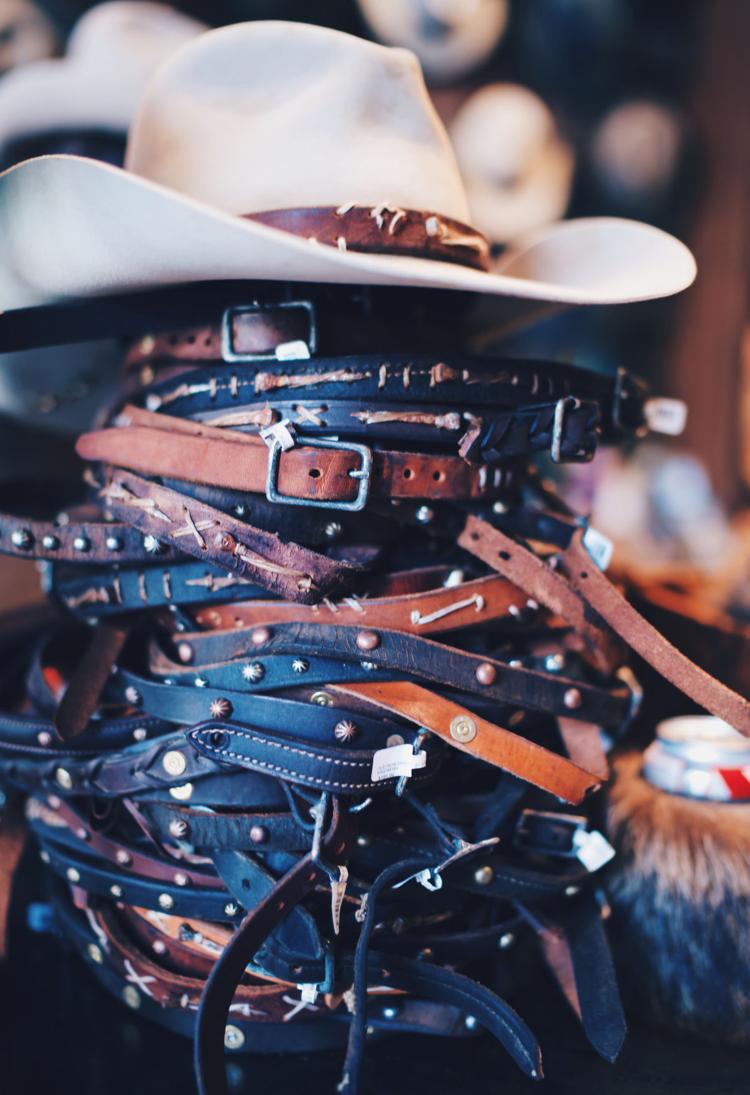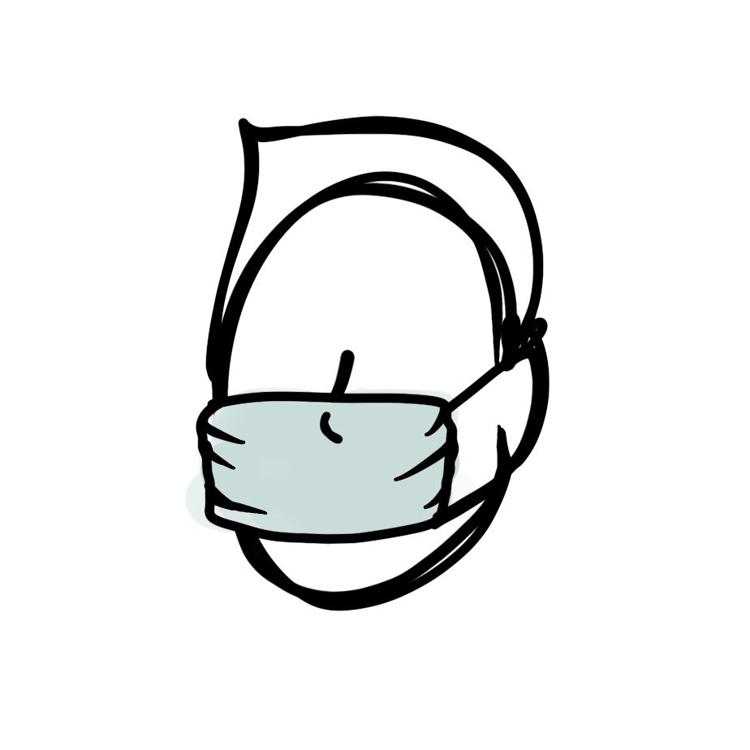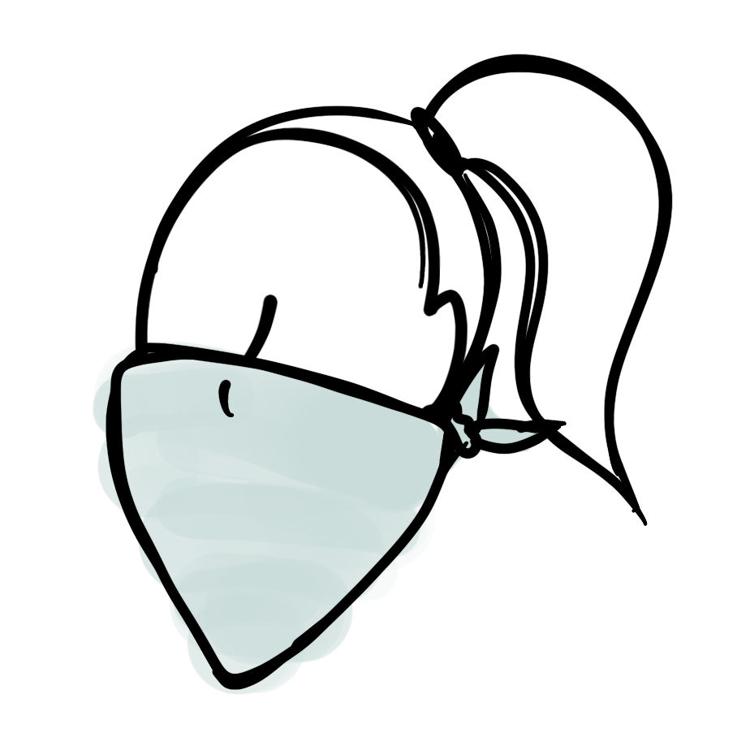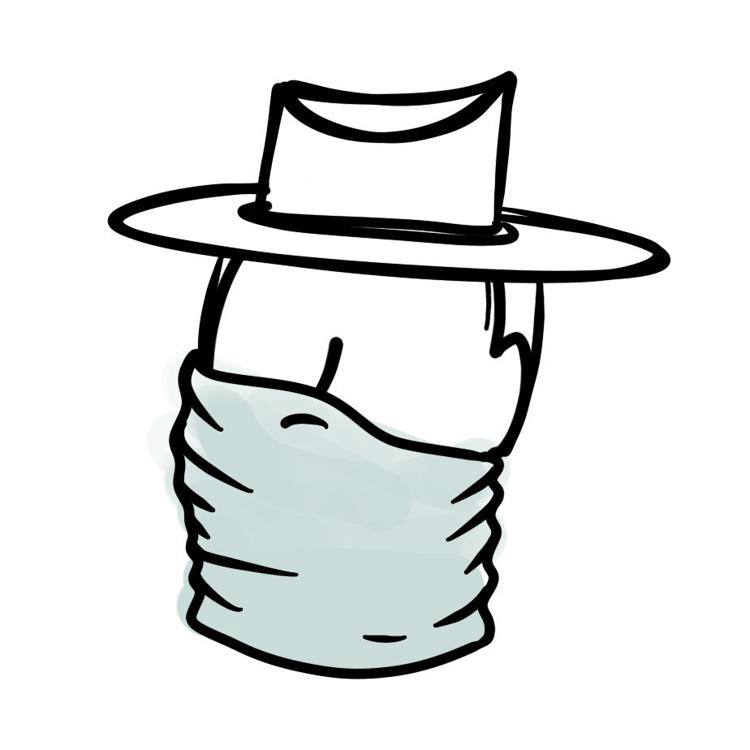 Do you remember a time when you didn't have to wear something around your neck or covering half your face? We don't either. In the short course of the first half of 2020, our lives have changed dramatically, from a growing fear to shake a stranger's hand to a governmental order to stay in our homes to an undeniable rise in a new, unisex, must-have accessory: a mask. At first it seemed everyone would be donning a paper, medical-looking mask, casting a sickly sheen over all interactions. But then people got creative, and brands of all kinds began making masks in every color, fabric and print imaginable. Those who just couldn't get their head around (or their face comfortable with) a mask resorted to a cooler, Wild West-inspired alternative: a bandana. Non-maskers made the bandana—or some sort of scarf—the accessory du jour thanks to it doubling as a chic neck adornment when not in use.
But leave it to Aspenites to forge their own way through strange times. In a nod to Aspen's obsessions with all things snow and mountain, most locals found their own way to accessorize the pandemic via the skiing and snowboarding necessity known as a buff or a balaclava, or—perhaps even more commonly—a gaiter. Wherever you look in town, locals appear almost ski-ready, save for the short-sleeve shirts and shorts (and a lack of actual equipment). Having a buff around the neck at all times allows people to remain both safe from Covid (a quick tug brings it easily up around the face) and looking cool. After all, isn't preparation mixed with style and resourcefulness the Aspen way? We think so. While it's anyone's guess how the rest of 2020 will shake out, one thing is for sure, neck accessories aren't going anywhere, so figure out your personal preference and make it your own. Just because they're mandatory doesn't mean they have to be boring. —SAT
Kemosabe.com; aspenhatter.com; dementedhats.com; susancarrolanmillinery.com.