Aspen has a unique way of delivering unexpected, OMG moments.
As a longtime local, I'm often asked, what makes Aspen so special? I explain that on most any given day at the Hotel Jerome's J-Bar, you'll find a heady mix of locals and visitors: A Texas oil tycoon may rub elbows with a local mountain bike racer, a Hollywood actor, a musician, and a master sommelier.
Personalities that may clash in the real world find common ground here; there's something about the town's peaks and storied past that stokes the spirit and stirs community.
But Aspen's real secret sauce? This city is a rebel, by nature.
Founded and protected by innovators, raconteurs, and visionaries, Aspen attracts prescient game-changers, oh-yes-I-can thinkers, intrepid adventurists, and dedicated environmentalists.
Aspen's baller attitude is born from an out-of-the-box vision, which fuels town's penchant for elevated play. As a result, your daily "to-do" can be oh-so decadent, defined by only-in-Aspen events, haute hospitality, and bespoke adventure.
So go ahead, indulge in Aspen's wild, decadent side. Here's how to defy ordinary. You can thank us later.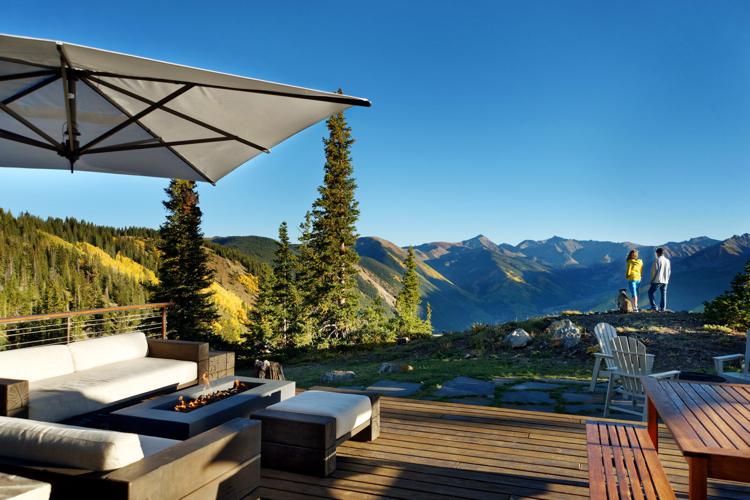 The Gentleman About Town
The mission: Visiting Aspen to impress a lady, or on the hunt for uber-luxe adventure? Done and done.
Baller bragging rights: The Little Nell's Paepcke Suite is your mountain-meets-modern headquarters. Named after Chicago industrialist and modern-day Aspen founder Walter Paepcke, consider this decadent, 2500-square-foot space entrée to "The Aspen Idea," which celebrates the mind, body, and spirit. For the mind? The suite's stellar design and art collection ensures a mental see-saw, with pieces by John Riepenhoff, an Ajiro Vineyard wall covering by Maya Romanoff, a Frank Game Table by Mattaliano, and Mark Albrecht bar stools. For the body? Spend a day helicopter fly-fishing with The Nell and be whisked away to a private ranch with trophy catches followed by a gourmet picnic. And for the spirit: Simply sit on your suite's balcony, which overlooks the foot of Aspen Mountain, and you may just decide to move here. The Paepcke Suite starts at $4,400; thelittlenell.com
The Adventurist
The mission: An off-the-grid yet over-the-top stay in Aspen's backcountry.
Baller bragging rights: Designed and built by well-known locals Bridger and Colter Smith, The Smith Cabin is located on the backside of Aspen Mountain. Accessed only by a four-wheel drive up undulating switchbacks, expect all the sounds and sights of a Henry Thoreau-esque retreat, yet plenty of lavish amenities. "Aside from its beautiful setting and extreme privacy, the cabin is a retreat that my family designed and built together with my late father, which makes it a special place for all of us," says Colter Smith. Hike or bike to the Sundeck atop Ajax, then return to your private pad and have a catered sunset dinner. Summer rates from $2,500 per night, with a two-night minimum stay; smithcabinaspen.com
The Explorer
The mission: Considered a summer rite of passage, the 11-mile hike from Aspen's Maroon Lake to Crested Butte via West Maroon Pass should be a top priority if putting boot to trail is your happy place.
Baller bragging rights: Your reward in Crested Butte after tackling the trek? Those in the know stay at Eleven Experience's Scarp Ridge Lodge. Formerly the Croatian Hall — where silver miners would rally for drinking and dancing — today's chic hideaway purposefully lives like a high-end home. Think pre-arrival planning with an Eleven Experience manager, use of Scarp's town bikes, chef-prepared breakfast and après snacks, guest-controlled entertainment systems set to personal music preferences, and a rooftop hot tub. Arrange for a private air charter back to town, though the real go-getters hike back to Aspen and earn badass status. Scarp Ridge Lodge rates start at $650 per night, open for summer and fall through October 14; elevenexperience.com
The Epicurious
The mission: Missed the Food & Wine Classic in Aspen but want to experience our local culinary stars? Cheers!
Baller bragging rights: Book a table at Cache Cache and Executive Chef Chris Lanter will wow you with a wine-paired dinner. Reservations are particularly precious. Never (ever!) use the "Do you know who I am?" card, but do butter up to partner and general manager Jodi Larner, as scoring a summer al fresco table is a must. Ask wine director Alexandre Harvier to surprise your guests with European and French standouts.
Post dinner, The Little Nell's Red Light Lounge — a 10-by-12 converted office next to the resort's coveted wine cellar — has become the ultimate underground gathering, with pop-up tastings by celebrity somms and boutique wineries. Alternatively, if you're after what's new and noteworthy, don't miss Park90 + Chef Tom Coohill, a collaboration between husband-and-wife team Tom and Diane Coohill of Denver's lauded Coohills Restaurant and the membership-only Park 90 wine bar. Located at the Chefs Club in the St. Regis, the seasonal takeover fuses executive chef Tom Coohill's French-influenced cuisine and a wine list curated with rare and allocated wines of a 90 point rating or higher by Wine Advocate and leading wine reviews: cachecache.com; thelittlenell.com; chefsclub.com
The Culture Hound
The mission: To overindulge at Aspen's summer-long cultural buffet.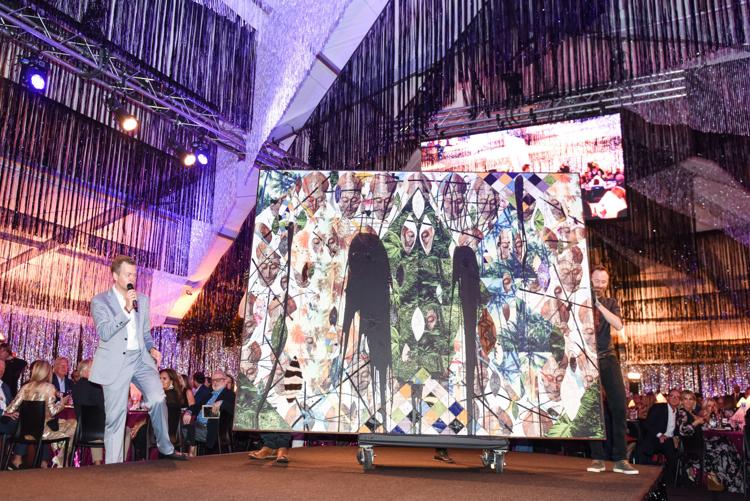 Baller bragging rights: Aspen's new "Defy Ordinary" program by the Aspen Chamber Resort Association curates the crème de la crème of Aspen's cultural scene. Consider this your one-stop-shop for premier events, with perks including VIP tickets, platinum season passes, and insider access. The list of participating cultural organizations includes Aspen Art Museum, Anderson Ranch Arts Center, Aspen Center for Environmental Studies, Aspen Film, Aspen Historical Society, Aspen Institute, Aspen Santa Fe Ballet, Aspen Words, Aspen Music Festival & School, Food & Wine Classic in Aspen, Jazz Aspen Snowmass, Theater Aspen, Red Brick Center for the Arts, and the Wheeler Opera House. What's more, pair culture with adventure via customized packages. Prices available upon request; aspenchamber.org
The Night Owl
The mission: Tuck into Aspen's see-and-be-seen crowd, where most anything goes.
Baller bragging rights: A local's favorite speakeasy-esque bar, Hooch serves the $65 High Roller Sazerac, infused with Thomas H. Handy Sazerac rye, Hennessy X.O., demerara sugar, Peychaud bitters, and St. George absinthe. If music is your muse, Aspen's most high-profile ballers rent out the Belly Up for private parties. The legendary music venue has booked the likes of Gary Clark Jr., and Slash from Guns N' Roses for its most buzzworthy private gigs. Yet you don't need an exclusive invite to experience this storied stage. Top summer acts include The Taj Mahal Quartet, An Evening with the Wailers, Nora Jones, and Black Pistol Fire. bellyupaspen.com
The Philanthropist
The mission: An elevated convergence of art and design? Check!
Baller bragging rights: Aspen's art scene lures an international who's who of the art world, and the annual ArtCrush event (July 31-August 2) is a must. The ArtCrush ticket is the $35,000 Ultra Premier Table — eight tickets, front-row, live auction dinner seating with top-flight wines and a personal sommelier, private car service to and from the event, and VIP AfterPartyCrush access with champagne bottle service. Add the super-sexy paintings of 2019 artist honoree Lisa Yuskavage to the mix, and you're entering the realm of the priceless. aspenartmuseum.org/artcrush
The Wellness Warrior
The mission: Namaste, soul surfing, and uncovering Aspen's spiritual side.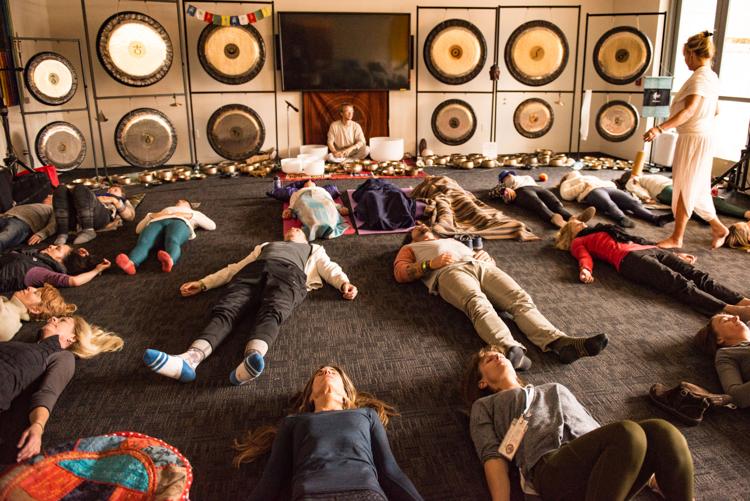 Baller bragging rights: Aspen's annual Lead With Love gathering (September 12-15) stages town's top wellness warriors, including Aspen Shakti, O2 Aspen, local athletes, and wellness coaches, in addition to global superstars. This year's piece de resistance is headliner Byron Katie. Say you saw her while in Aspen, and you're sure to ignite spirited conversation. Additionally, for the CEO on the go, Lead With Love customizes year-round group retreats designed to stretch comfort zones and foster inspired leadership. ileadwithlove.org
The History Buff
The mission: Explore Aspen's eclectic past with the Aspen Historical Society and the Hotel Jerome.
Baller bragging rights: Stay at the Hotel Jerome Residential Suite, which frames dare-to-look-away views of Aspen Mountain, a full kitchen, sitting room, and posh master suite. Spend the afternoon strolling downtown with a private tour of Aspen's pubs. Start at the Red Onion, then sip artisan cocktails at Aspen Public House, sample local microbrews at Aspen Brewing Company at Aspen Tap, and lastly, stake your claim at the aforementioned J-Bar. The Jerome was a favorite haunt of Hunter S. Thompson — if exploring his Gonzo legacy beckons further, his Owl Creek Writer's Cabin is available for short-term rentals. Staying in the same room as Thompson's IBM Selectric typewriter? Baller, indeed.