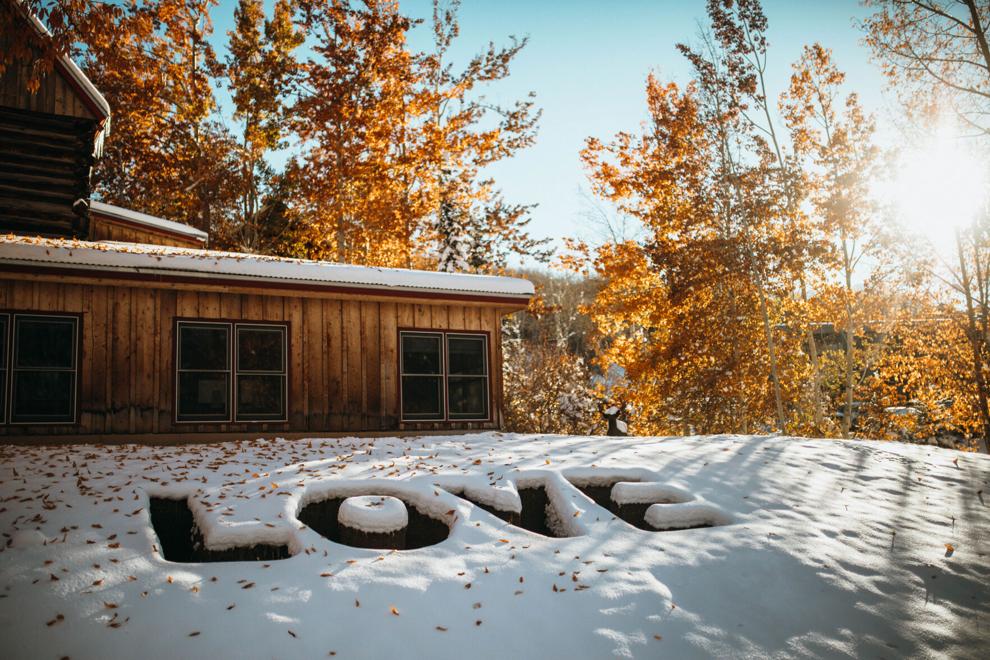 Aspen stands out from other mountain towns around the world partly because of the strength and breadth of its cultural scene—the true soul and heartbeat of a town most famous for its outdoor pursuits. But culture in Aspen is about more than entertainment and mental enrichment. According to a recent study, the arts industry accounts for $451 million of Pitkin County's economy and nearly 3,000 year-round jobs.
And so when much of the country was shut down this past summer and gathering sizes were limited, the Valley's arts scene came to a screeching and painful halt during what is traditionally its most jam-packed (and essential for fundraising) season. In an effort to keep the arts alive and their organizations afloat, local nonprofits had to throw away decades of tradition and find a way to innovate—immediately.
We sat down with the heads of five of the upper Valley's most prominent arts nonprofits to talk to them about creative pivots, weathering an unprecedented storm, and what's on the horizon for winter.
Adrienne Brodeur
EXECUTIVE DIRECTOR, ASPEN WORDS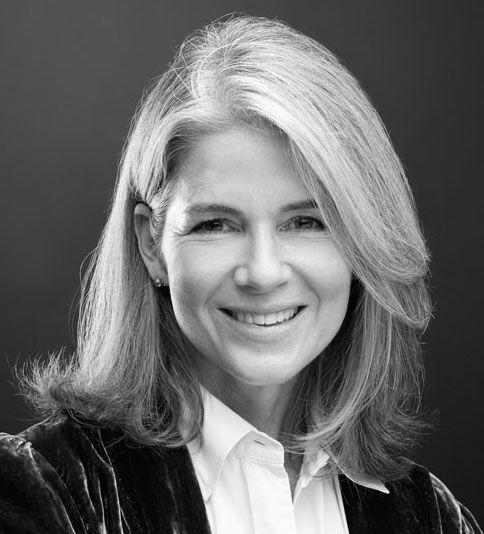 Local: How has Aspen Words continued to bring literature and the written word to the Valley in a safe way throughout the pandemic?
Adrienne Brodeur: There's no question that crisis invites innovation.
We created a recommended book list, which I hear frequently how much people love. We also developed new programming based on new needs as a direct result of the pandemic. For instance, we ran a weeklong virtual workshop in August for middle-school students based on feedback from parents and teachers that students had fallen behind with virtual learning. We also offered a college-writing workshop for seniors this fall.
Local: What has been the greatest challenge for you?
AB: Planning for multiple scenarios. For the longest time, we were trying to create a budget for in-person events and virtual events. We're constantly doing twice the work of imagining both scenarios, and it's just daunting.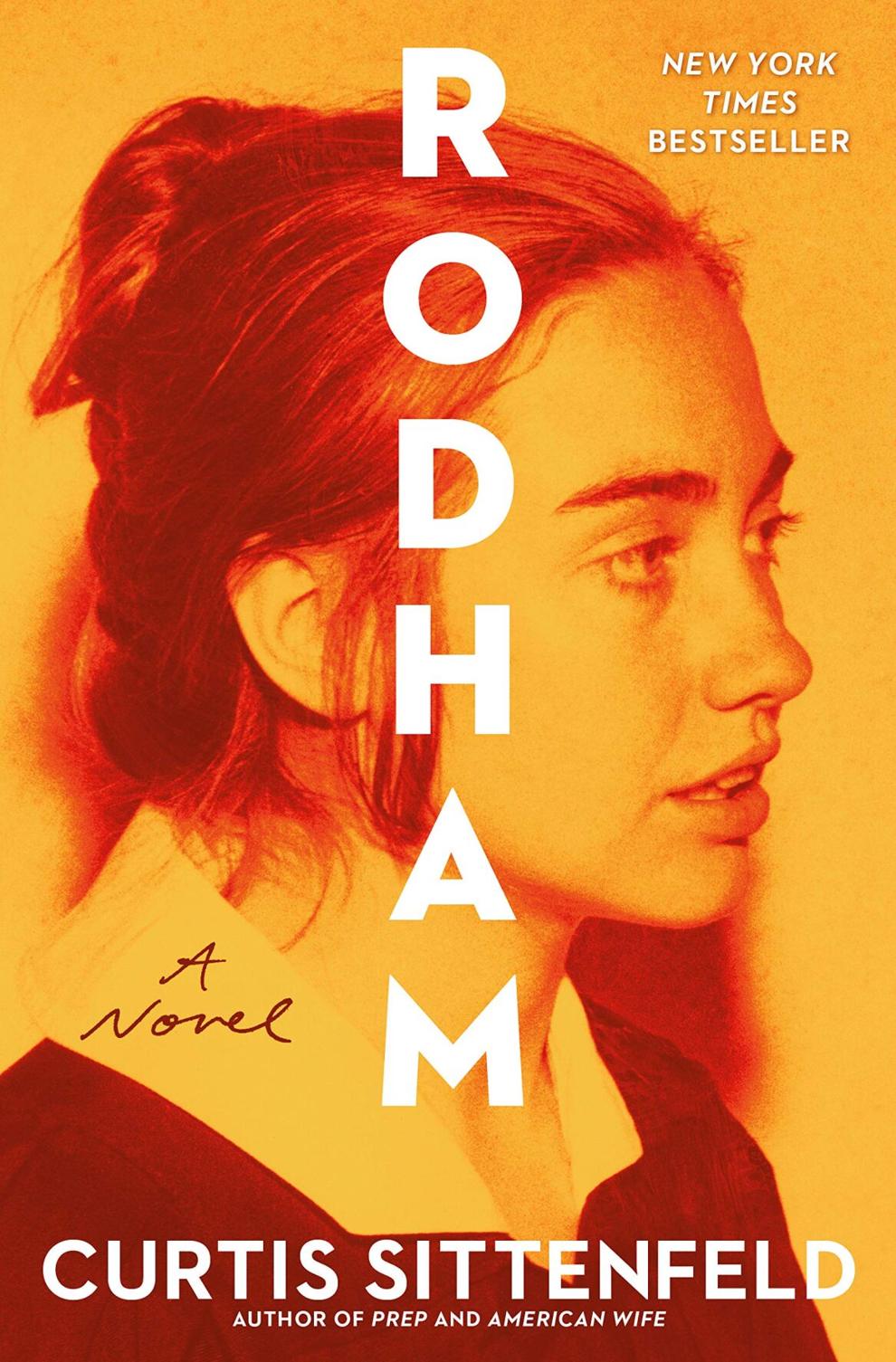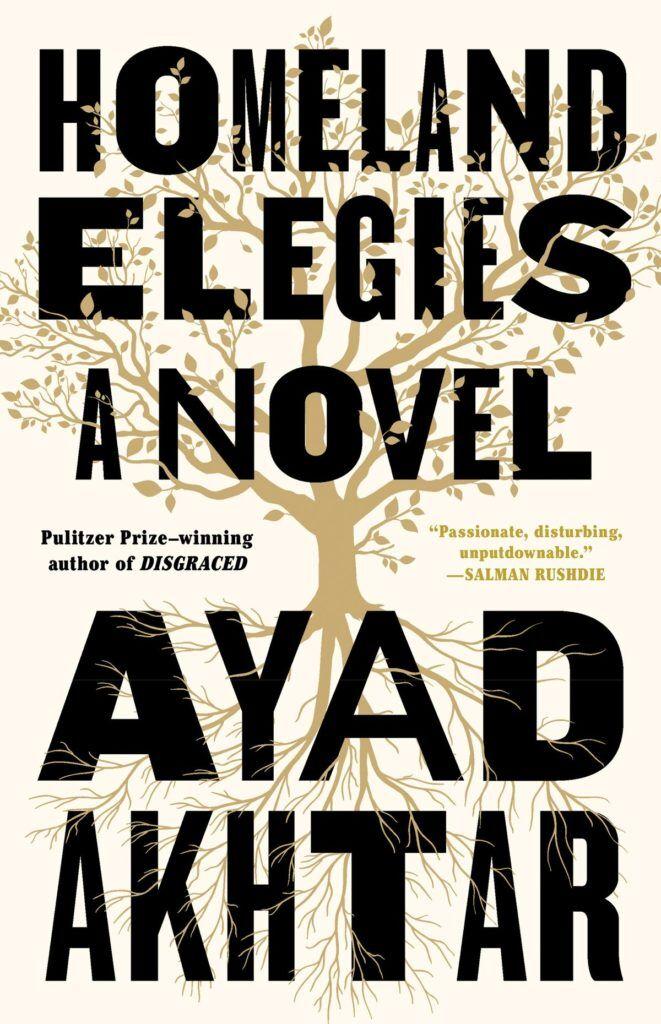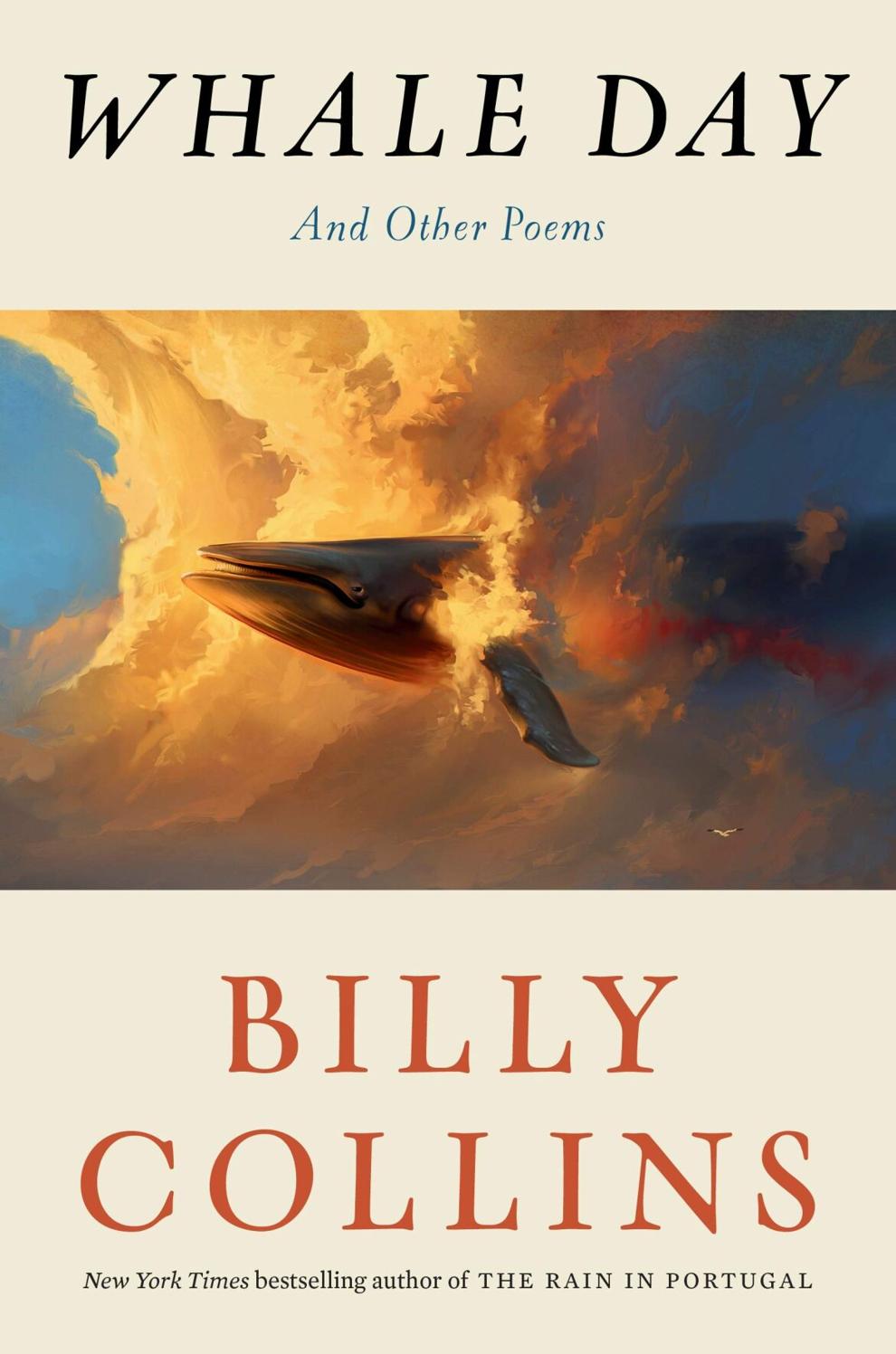 Local: Have there been rewarding aspects?
AB: One of the great
things has been either establishing or strengthening partnerships within the community—such as with Lead with Love, Aspen Skiing Co., Roaring Fork Show Up and Pitkin County Library. Another upside to the virtual model is how many more people we can reach, compared to the 400-person cap at Paepcke Auditorium.
Local: What can the community expect from Aspen Words this winter?
AB: We expanded our Winter Words series from five events to six and spaced them out longer over the season—and we are adding an in-depth book club for two of the works featured. On January 13, novelist Ayad Akthar discusses his acclaimed new novel, Homeland Elegies, with Washington Post book critic Ron Charles.
There will also be events in February and March that are yet to be announced. And April 13, former U.S. Poet Laureate Billy Collins will talk about his recent collection, Whale Day: And Other Poems with fellow poet and theologian Pádraig Ó Tuama.
Local: Aspen Words was one of the first local nonprofits to commit to an entirely virtual winter season. How did you reach this decision?
AB: With all indications that there would be another wave of Covid-19, it seemed like the logical thing to do. Nothing is worse than planning for both. Once we made the decision, we quickly got busy talking about what makes a virtual event interesting.
Local: Are there any notable connections between Aspen Words' winter curation and what is happening in the world right now?
AB: That's always part of what we think about when we're inviting authors and speakers to participate in Winter Words. We ask ourselves what books and issues matter most. That's also certainly true of the Aspen Words Literary Prize, which shines a spotlight on a work of fiction that illuminates a social issue.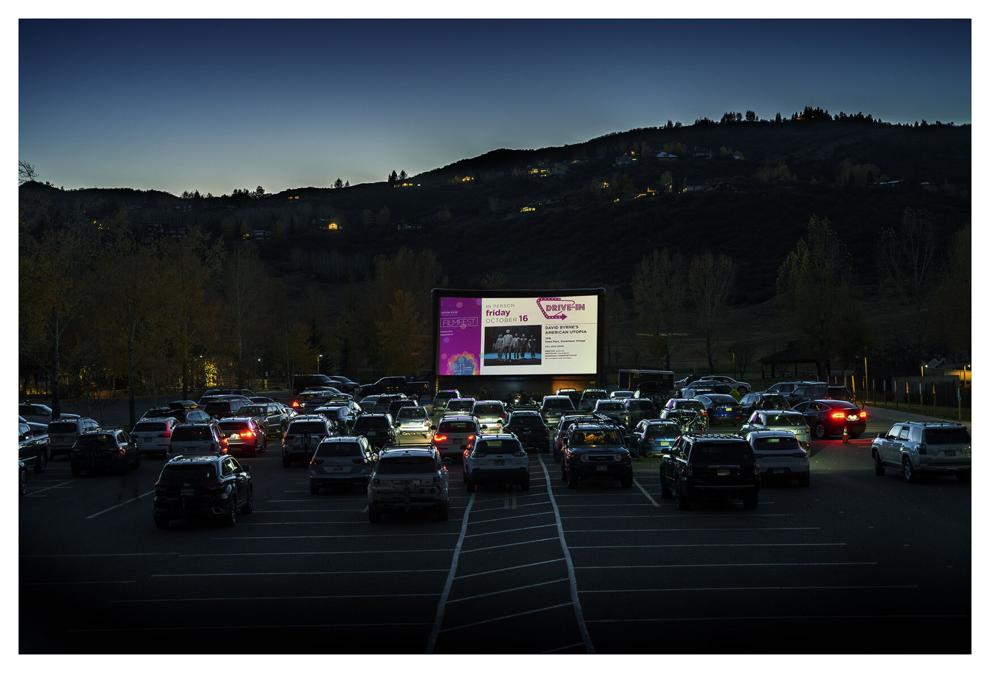 Susan Wrubel
EXECUTIVE AND ARTISTIC DIRECTOR, ASPEN FILM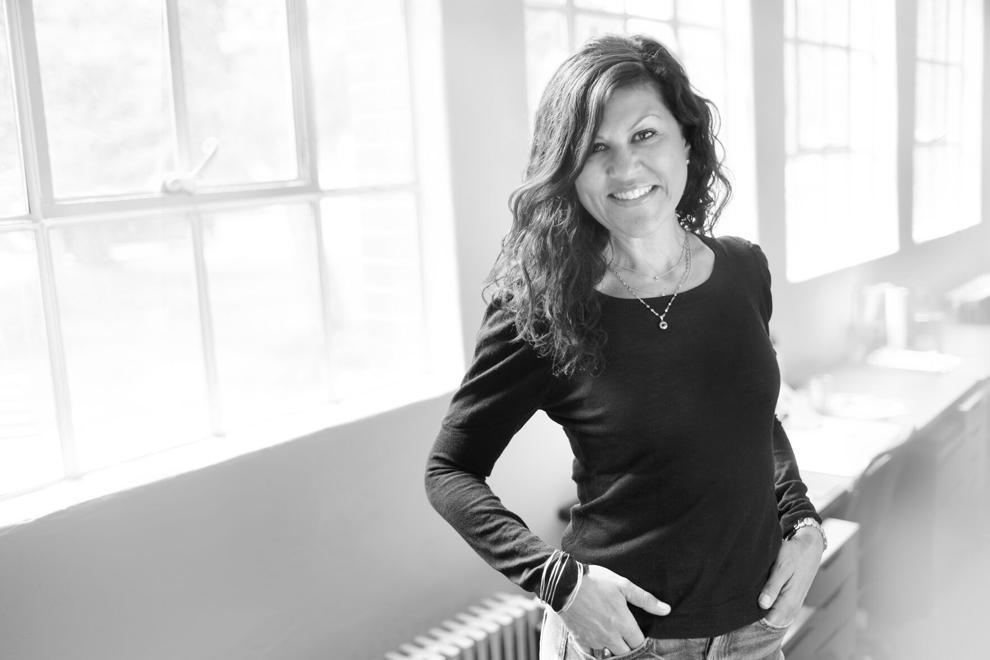 Local: How has Aspen Film pivoted in light of the times?
Susan Wrubel: We started offering virtual programming early on, including with our annual Shortsfest in April, which we immediately moved online. With underwriting and support from the Aspen Chamber Resort Association and the Aspen Institute, we executed a drive-in at the end of June. This allowed us to prove a concept and offer a hybrid (in-person and virtual) model for our annual Aspen Filmfest in October.
Local: Have there been rewarding aspects to the challenges?
SW: Our first success was executing the drive-in, which was a great launchpad for the summer and showed us what we were able to do with the right underwriting. All of our in-person events sold out.
Local: What can the community expect from Aspen Film this winter?
SW: A lot of virtual programming and as many in-person offerings as we can safely execute. Because the future is so uncertain, we're literally taking it week by week. If we can somehow execute a version of Academy Screenings in 2021, we will. But at this point, we don't know what that looks like.
Local: Are there any notable connections between Aspen Film's winter curation and what is happening in the world right now?
SW: Always. We don't tend to show feel-good comedies—the documentaries and feature films we show are all representative of what's going on in the world.
Local: How do you decide on a mix of virtual and in-person offerings for your programming?
SW: Out of necessity. There are a lot of people who will not go to a theater right now, while others tell us they are sick of being at home and can't wait to go into a theater and sit in the dark and eat Milk Duds. It's a balancing act of trying to appeal to the broadest range of people.

Nicola Lees
DIRECTOR, ASPEN ART MUSEUM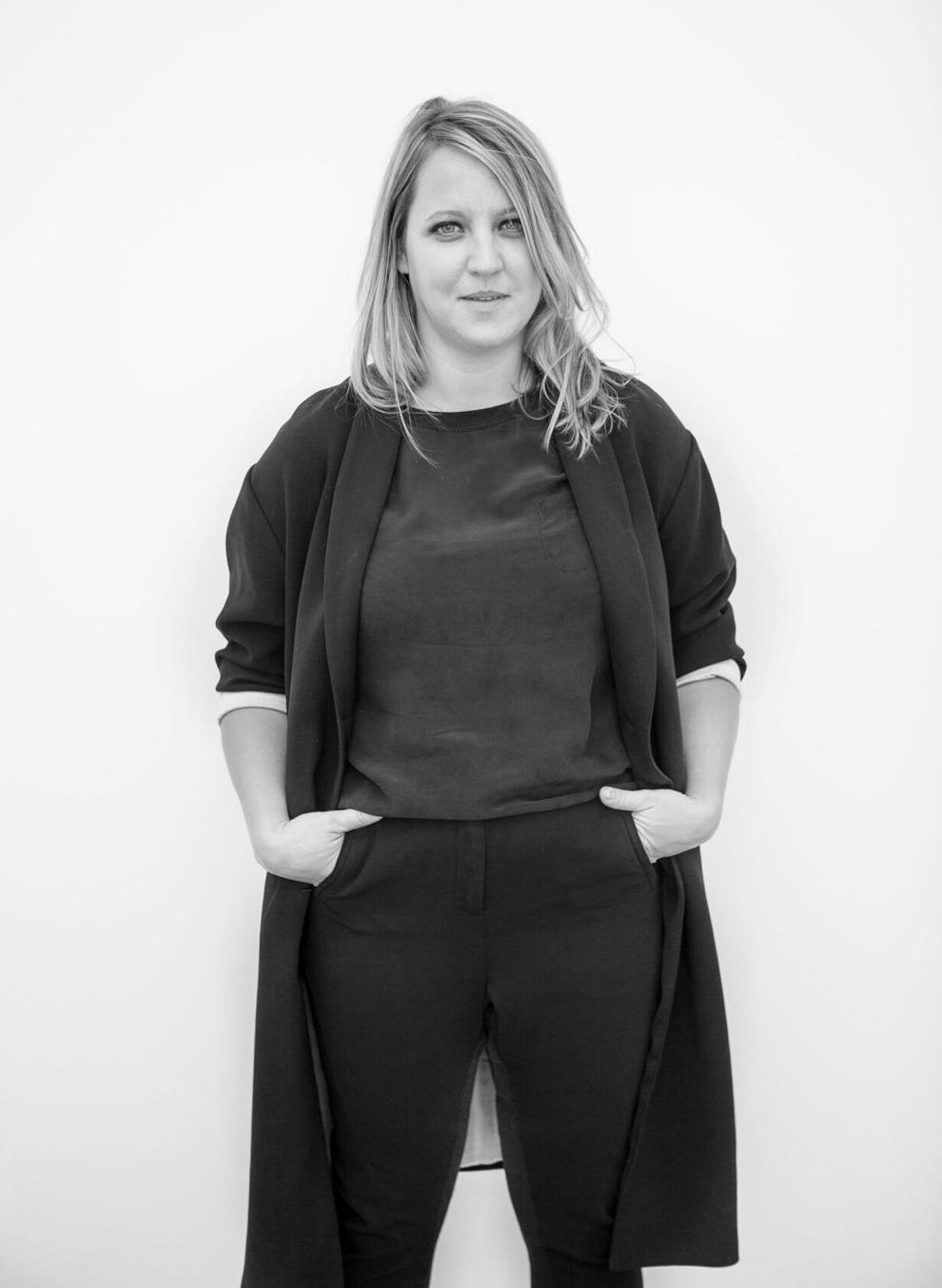 Local: How has the Aspen Art Museum (AAM) adjusted to bring art to the Valley throughout the pandemic?
Nicola Lees: We were able to reopen the museum to a limited capacity July 1, which helped support our team and keep energy in the building. We reopened with British artist Rose Wylie's exhibition, where i am and was, which was originally supposed to debut March 20. LA–based artist Kelly Akashi's sculpture Cultivator was also installed outside just before we reopened. We are really lucky the building is so open and well designed with multiple entrances to our many spaces.
Local: What has been the greatest challenge?
NL: We've had to reassess a lot of things and reimagine how we are able to fundraise through the future. We've also had to be very flexible, as everyone's job has changed in some way.
Local: What can the community expect this winter from AAM?
NL: We have a couple of unusual and magical projects happening this winter—one is the new museum gift shop, which we commissioned artist Jonathan Berger to transform into a work of art itself. There will be more than 350 objects on display—some of which are incredibly strange—and largely inspired by Berger's time spent in New York City's East Village in the '90s. Also new this season, Winterfest: An Exhibition of Arts and Crafts is on display through February 21. It's an alpine market based on a German tradition called Jahresgaben and will feature works from more than 20 artists. As with the German iteration, the market's proceeds will mostly go to the artists, as it's really about supporting them during this time.
Local: How has the local community been supportive of AAM?
NL: As a museum, we're very lucky we have structures in place like free admission, which is funded by donors. People can come for 10 minutes or five hours—it's one of the greatest gifts of this museum, and I think we would have really struggled without it. We're also actively trying to figure out how we can collaborate more with other nonprofits—like Jazz Aspen Snowmass and Aspen Music Festival & School—to really make this space a resource for the community.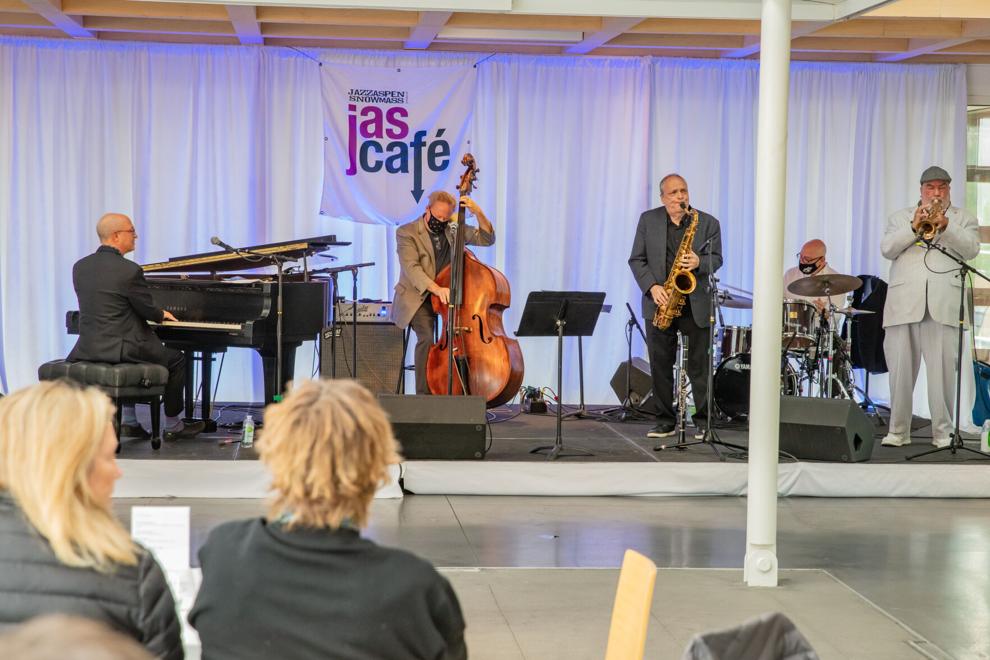 Jim Horowitz
FOUNDER/PRESIDENT AND CEO, JAZZ ASPEN SNOWMASS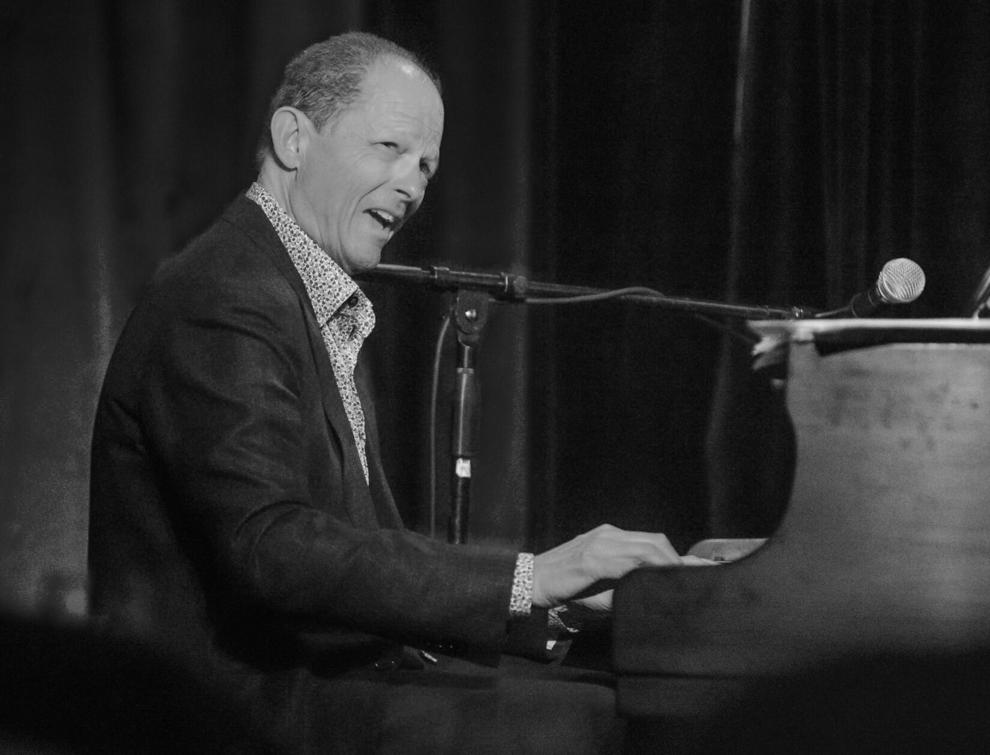 Local: How has Jazz Aspen Snowmass (JAS) pivoted to bring music to the Valley in a safe and socially distanced way?
Jim Horowitz: After we decided in May that neither our June nor Labor Day festivals were going to happen this year, we decided two things: First, to not cancel them but to reschedule them for 2021. That was important because a lot of people had already purchased tickets, and the vast majority kept them. The second was to maintain some musical presence—whatever that looked like. We doubled our efforts to keep our summer JAS Café series in place as best we could. This meant trimming a few shows from the calendar; cutting the bigger bands; reducing the audience to 50, per Pitkin County's permissible gathering size; and hosting the events on the roof of Aspen Art Museum. The café series ran successfully from early July through late August.
Local: What has been the greatest challenge?
JH: In the best of times—even pre-Covid—it requires a lot of perseverance, patience and optimism to plan for the future. But the puncturing of confidence associated with this pandemic has been breathtaking. Keeping people positive has been the biggest challenge.
Local: Have there been rewarding aspects?
JH: I remember feeling shocked when the artists who performed in July each said—without prompting—it was their first paid public performance in months. The whole thing was a bit surreal, but the people really enjoyed it, and the bands were appreciative. The rewarding part was that it happened—that we actually had some music under conditions we would normally consider a disaster. But in the age of Covid, it was a triumph.
Local: What can the community expect this winter from JAS?
JH: If the public health guidelines allow, we hope to offer a somewhat reduced JAS Café Series from the second week of February through March at Velvet Buck in the St. Regis. Only time will tell.
Local: How has the community supported JAS during this time?
JH: The fact that the vast majority of June and Labor Day festival pass-holders kept them as a credit for 2021 was a huge relief and vote of confidence and support we were very grateful for. We're also grateful that all of the artists and bands worked with us and agreed to return in 2021.
Peter Waanders
PRESIDENT AND CEO,  ANDERSON RANCH ARTS CENTER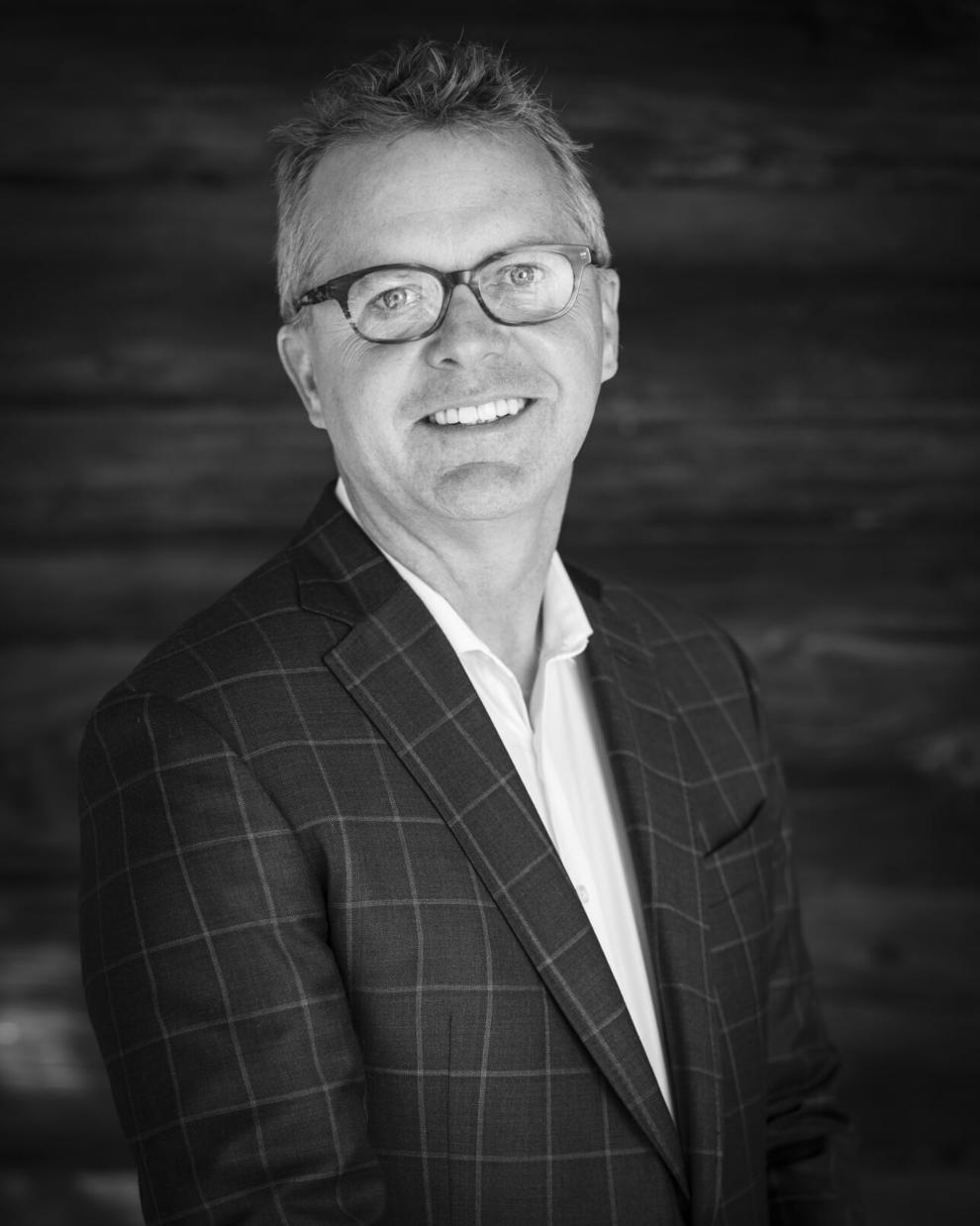 Local: How did Anderson Ranch make changes in order to continue to bring art to the Valley?
Peter Waanders: By April, we launched online discussion groups, then shifted to virtual workshops in the summer, which ultimately served around 650 students. On campus, we offered 10-15 percent of our normal workshops with about one-third the number of students. We launched an outdoor sculpture exhibition, Sculpturally Distanced, which was something we had never done before. It drove hundreds of people to the Ranch and helped keep us active with the community. And we shifted our dining program from a cafeteria to a café by hiring chef David Wang, who really elevated the food service. The café allowed for a successful summer in terms of community engagement and earned income.
Local: What has been the greatest challenge in running an arts-and-culture nonprofit in the era of Covid-19?
PW: In a time of crisis, it's often artists who can help us process and understand the world around us. They help us think about it in a new way and are by nature responsive to their environment. The greatest challenge was that the needs of artists were as great or greater than ever at a time when we physically couldn't make art.
Local: Have there been rewarding aspects to the challenges?
PW: It was exciting for us to have to rethink everything as a team.
We had a successful model, but it involved 250 people on campus. We've learned a lot. We'd never run virtual workshops before—
now they will be a part of our year-round off
erings.
Local: What can the community expect from Anderson Ranch this winter?
PW: We will continue to be open and active. We're going to have small-scale events through the holidays as well as an arts sale. We will host our artist-in-residence programs, continue virtual eve
nts, and get back to small group art-making. We're also launching a supper club as part of a long-term goal to teach cook
ing as an art form. Once a week, the café will host a 25-person supper club with a focus on learning about food. This will run through December and January, and if successful, we'll keep it going.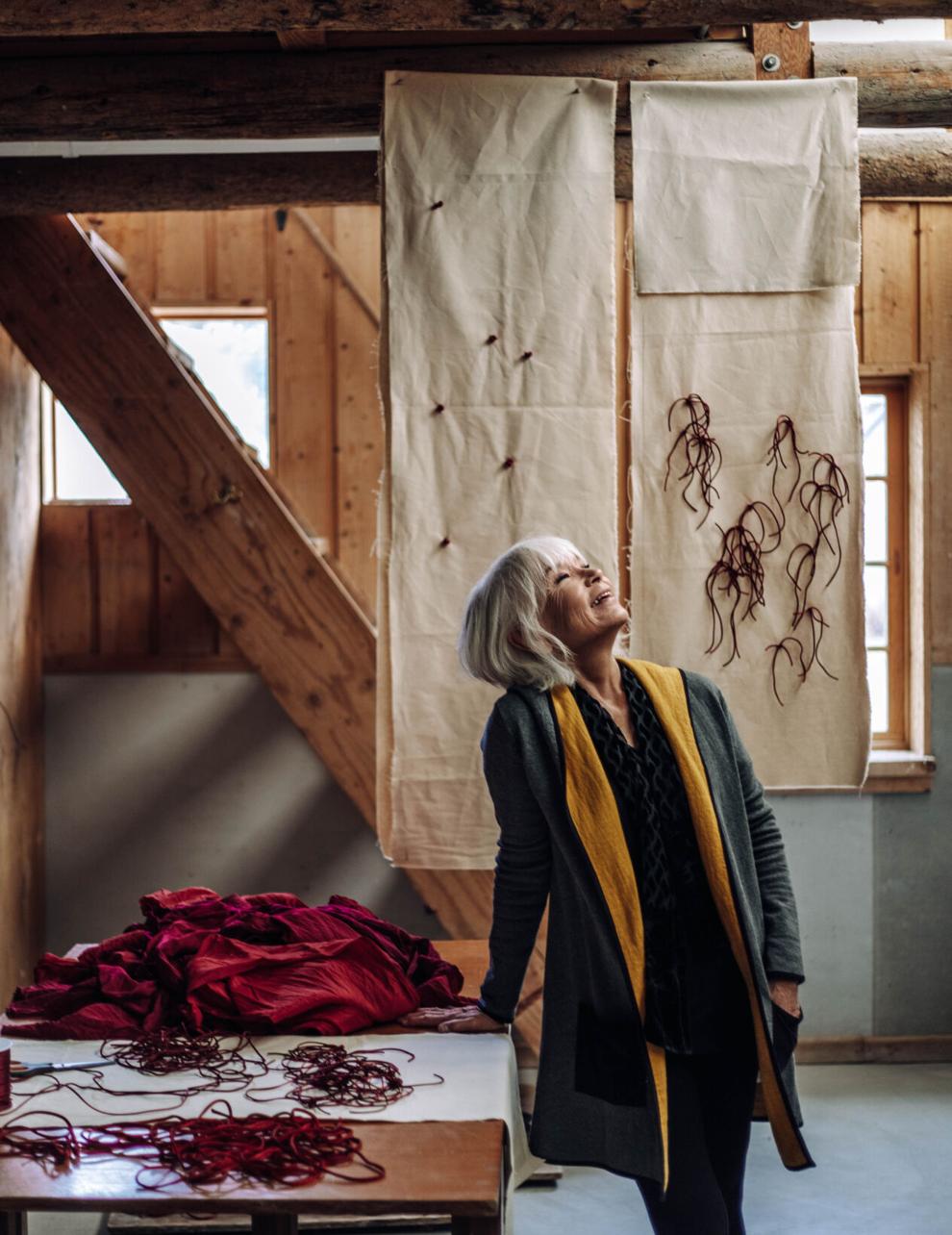 Local: How did you decide what programming to offer in light of the times?
PW: One in three students who participate in our workshops are on scholarship. If we don't take care of them, they are not going to get that education. Figuring out how to deliver to that group of people was the impetus for the online programming. We're also a physical art-making place: People come to the Ranch to get mud under their fingers and paint on their shirts. We wanted to make sure we continued to make art.
Local: How has the community supported the Ranch?
PW: It was some very early, generous gifts from local and individual philanthropists who gave us the confidence to keep trying and experimenting. I'm really thankful for a town that stayed supportive—our town is committed to the arts.