In the late fall of 1947, two broke 20-somethings embarked on a road trip from Sun Valley to Los Angeles in a beat-up Ford Business Coupe with a pair of wild ducks dangling from the car. The two slept in the trunk of the coupe, paid a cleaning lady at a motel along the way one dollar to let them shower and spent their last combined 25 cents on a hamburger at a diner outside of LA. "Warren [Miller] and I had a very small start," says Klaus Obermeyer from his desk at Sport Obermeyer's office at the Aspen Airport Business Center on a sunny afternoon in mid-November. As Obermeyer remembers it, Miller had shot the ducks somewhere near Sun Valley. They brought them along in case they "got really hungry," he says with a laugh.
Obermeyer's ability to recount vivid details of his past is remarkable, particularly for someone two weeks shy of celebrating his 100th birthday. On December 2, surrounded by friends, family and loved ones at the Hotel Jerome, Obermeyer blew out 100 candles.
When listening to Obermeyer share his stories, his age becomes irrelevant: He's sharp, full of wit and seldom passes an opportunity to crack a joke. For instance, when asked what he is most proud of when reflecting upon his legacy, he pauses, shrugs and then responds, "I'm not proud of anything," before flashing his signature smile.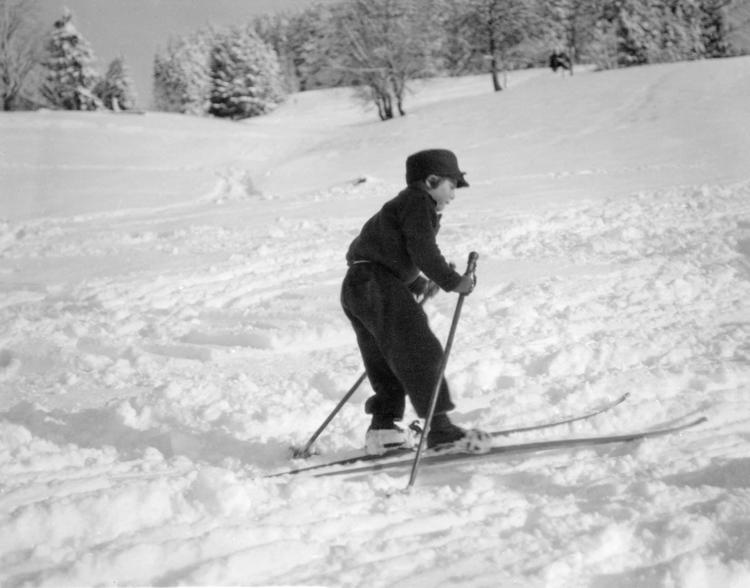 Born in a small Bavarian alpine village called Oberstaufen, Obermeyer crafted a set of skis when he was just 3 years old, using only crate board, nails and string. "I had so much fun," says Obermeyer of his early years on his homemade skis. "It was absolutely fabulous." For Christmas a few years later, Obermeyer's mother surprised him with an actual pair of skis made by ski racer Stein Eriksen's father. "That was sensational because then I was free to [ski] all over the place," he recalls. "Growing up in the Alps, there were many places where you could climb up and ski down. It was a wonderful experience."
Lacking the ability to make a turn didn't stop Obermeyer from skiing to school, building jumps with his friends or competing in (and winning) races. After studying to be an aeronautical engineer while in college in Munich, Obermeyer decided to move to the US, which is where he ended up meeting Miller in Sun Valley. To earn a little money, the two friends created and sold Bavarian neckties for $1.75 apiece.
To this day, Obermeyer still keeps a few in the top drawer of his desk.
Miller and Obermeyer embarked on their aforementioned road trip shortly after meeting, cleaning out Miller's parents' refrigerator in South Pasadena, California, before deciding to head back to the mountains, stopping at Alta Ski Area on the way. Once there, Obermeyer scored two meal tickets to the local lodge and decided he would treat his friend, only to be ignored by the waiter. After politely confronting the waiter and showing their vouchers, Obermeyer recalls the following exchange with Miller: "I said, 'Warren, what the hell is the matter with these people? He said, 'Well, I was parked across the street for all of last winter while I learned to ski, and naturally,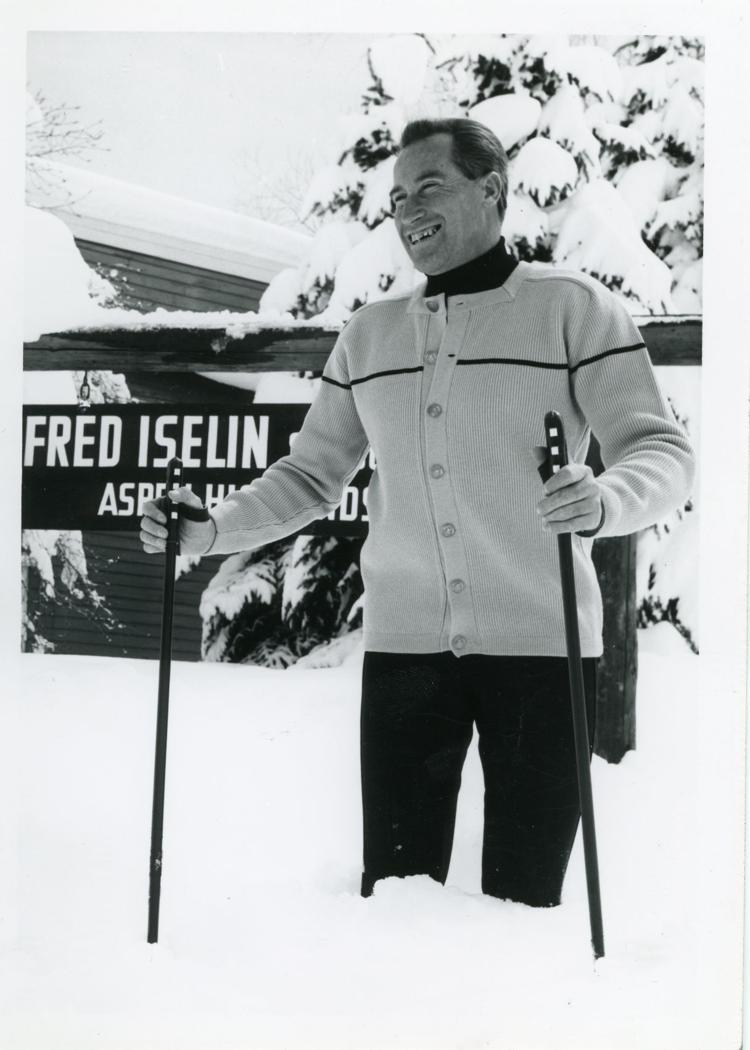 I never had any money, so I never had a meal ticket.'' Humble beginnings, indeed.
Miller and Obermeyer parted ways after Alta to become ski instructors at Sun Valley and Aspen, respectively. Obermeyer says not long after that, one of Miller's clients gifted him an 8mm movie camera, ultimately launching the ski-film pioneer's career path and forever altering that industry.
In Aspen, Obermeyer joined his friend Friedl Pfeifer at the resort's newly minted ski school. It was on Ajax where the German native gained invaluable insight on the skiwear available at the time.
Determined to keep his students on the mountain despite their subpar apparel, Obermeyer stitched together a parka from a down comforter his mother had given him. From there, Obermeyer began to create a number of innovative ski products, including turtlenecks, nylon wind-shirts, mirrored sunglasses, dual-layer ski boots and sunscreen specifically made for high altitude. Before he knew it, a business was born.
Today, more than 70 years later, Obermeyer is still an integral part of his namesake company.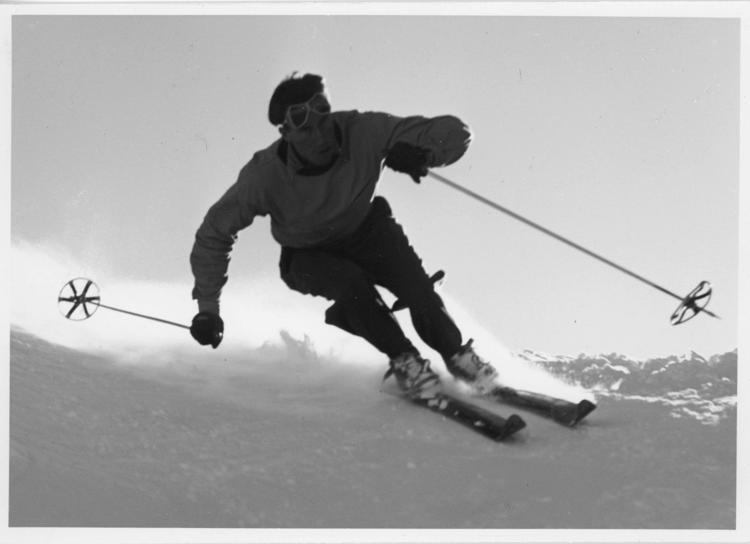 The 100-year-old CEO is in the office from 9 a.m. to 5 p.m., Monday through Friday. Of Sport Obermeyer's company culture, he says, "We try to have fun." And yet, he never shies away from addressing issues. "We grow from [solving] problems," says Obermeyer, who exudes positive energy. Perhaps most importantly, Obermeyer rejects the idea of feeling content, always striving for improvement, both personally and in his business. When asked what he considers the secret to his success, Obermeyer says, "I think it has to do with [the fact that] you never really have it made." And in terms of his incredible health and longevity, he credits his 100 years to staying active. For Obermeyer, this means early morning swims, mixed martial arts classes and, of course, skiing. "Your body has to keep moving," he says. Clearly, that mantra has worked wonders for him.